On 01.11.2021, Southwestern Railway (SWR) restarted commercial service on the Isle of Wight's Island Line. It was closed for ten months. The infrastructure upgrade and the delivery of rolling stock, costing EUR 29,7 million (GBP 26 million), fell behind schedule due to the Covid-19 pandemic, train software issues, and even floodings.
The first train, one of the new Vivarail built Class 484 units, departed from Ryde St. Johns Road station at 5:35 AM, taking customers to Ryde Pier Head early Monday morning.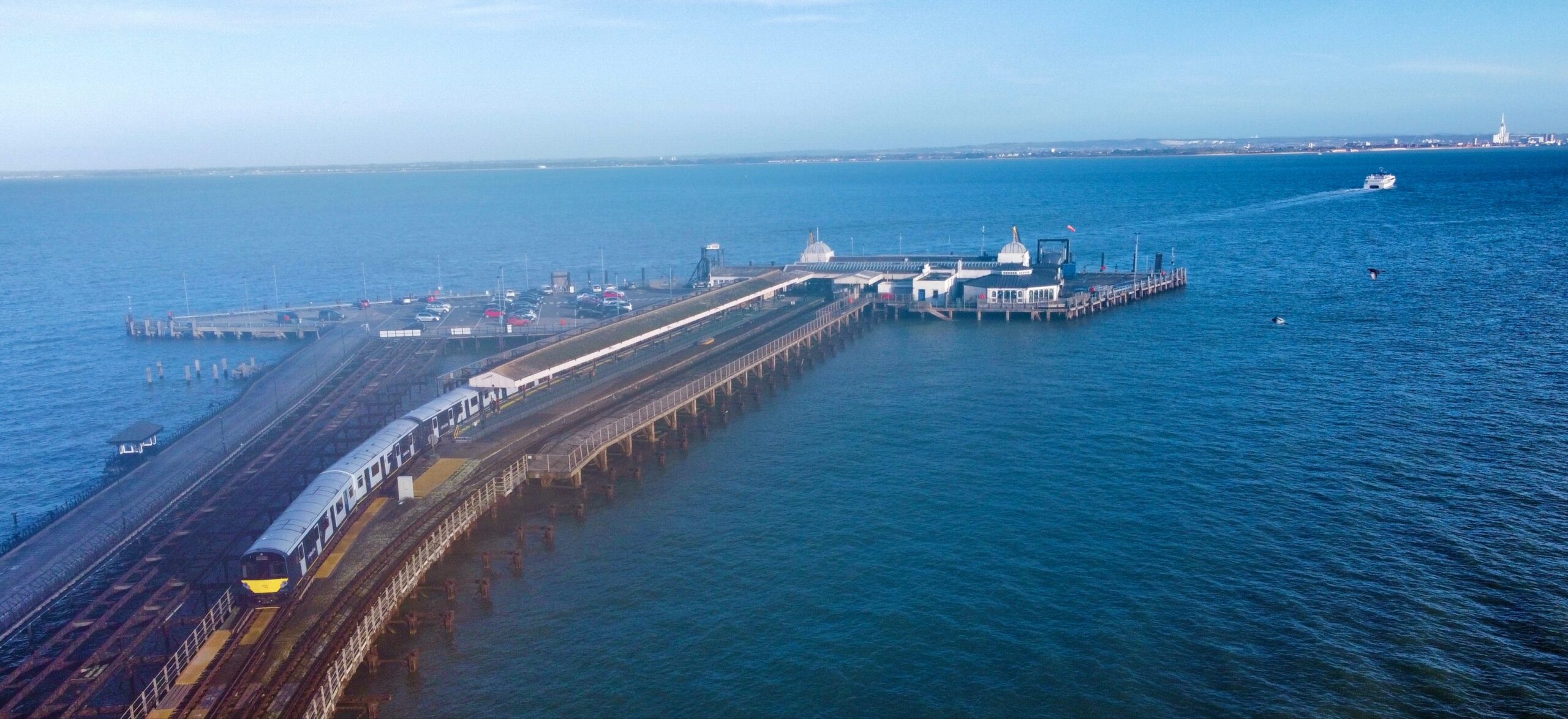 In January 2021, the Island Line was closed for, what should have been, a period of three months. The infrastructure upgrade would result in a smoother ride due to track work and improved accessibility with new platforms offering leveled access.
Due to Covid-19 restrictions, personnel in the supply chain needed to be isolated, resulting in a six-week delay.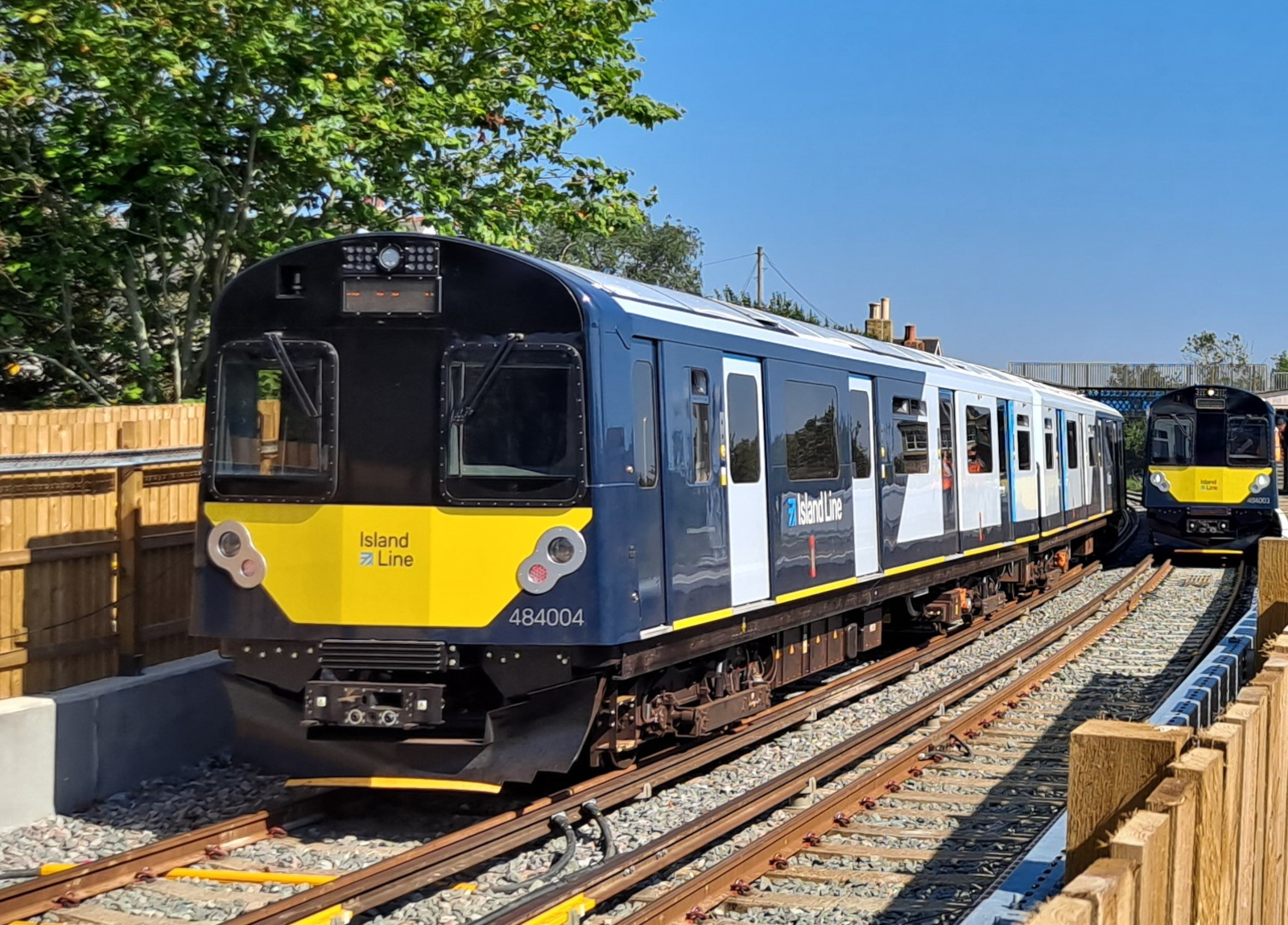 In April, Vivarail announced that software problems were found that had to be reviewed thoroughly. SWR wasn't able to specify a date for the reopening. At that moment, one Class 484 had made it to the Isle of White,
On 02.08.2021, the Isle of Wight saw heavy torrential rain; over a month of rain fell in just two hours, resulting in flooded roads and railway tracks, resulting in another delay.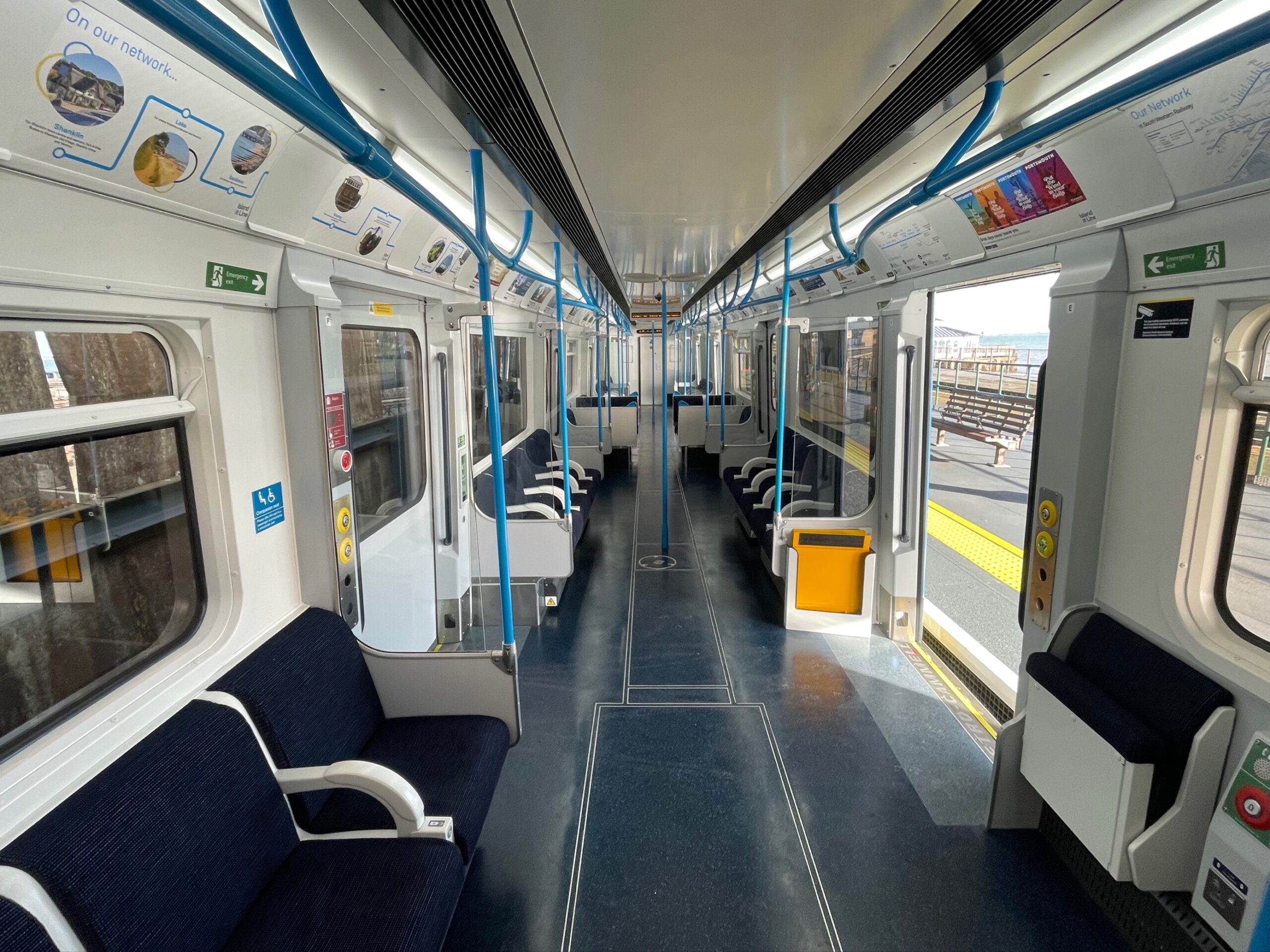 Remarkable 1: On opening day, around 4.00 PM, trains had to be replaced by a bus service between St. Johns Road station and the Ryde Pier Head, due to a fire next to the tracks. Let's hope the Island Line passengers can from now on enjoy a hurdle-free train service.
Remarkable 2: One of the former Island Line class 483 trains, unit 483 007, will be preserved by the Isle of Wight Steam Railway (ISWR). It will be displayed at the ISWR's 'Train Story Discovery Centre.' They intend to keep this unit running on the ISWR line.