There is a growing fleet of advertising locomotives in Hungary recently. This is mostly driven by the MÁV-Start locomotives, yet now, a major freight operator, Rail Cargo Hungary joins the club.
Rail Cargo Hungary is owned by the Rail Cargo Group, which is a member of the Austrian, state-owned ÖBB group. Why are we explaining this? Well, the Siemens EuroSprinter locomotive 1116 019 recently got something more to its standard red livery and white OBB stickers on side panels. The new writing says "Válts Vasútra!":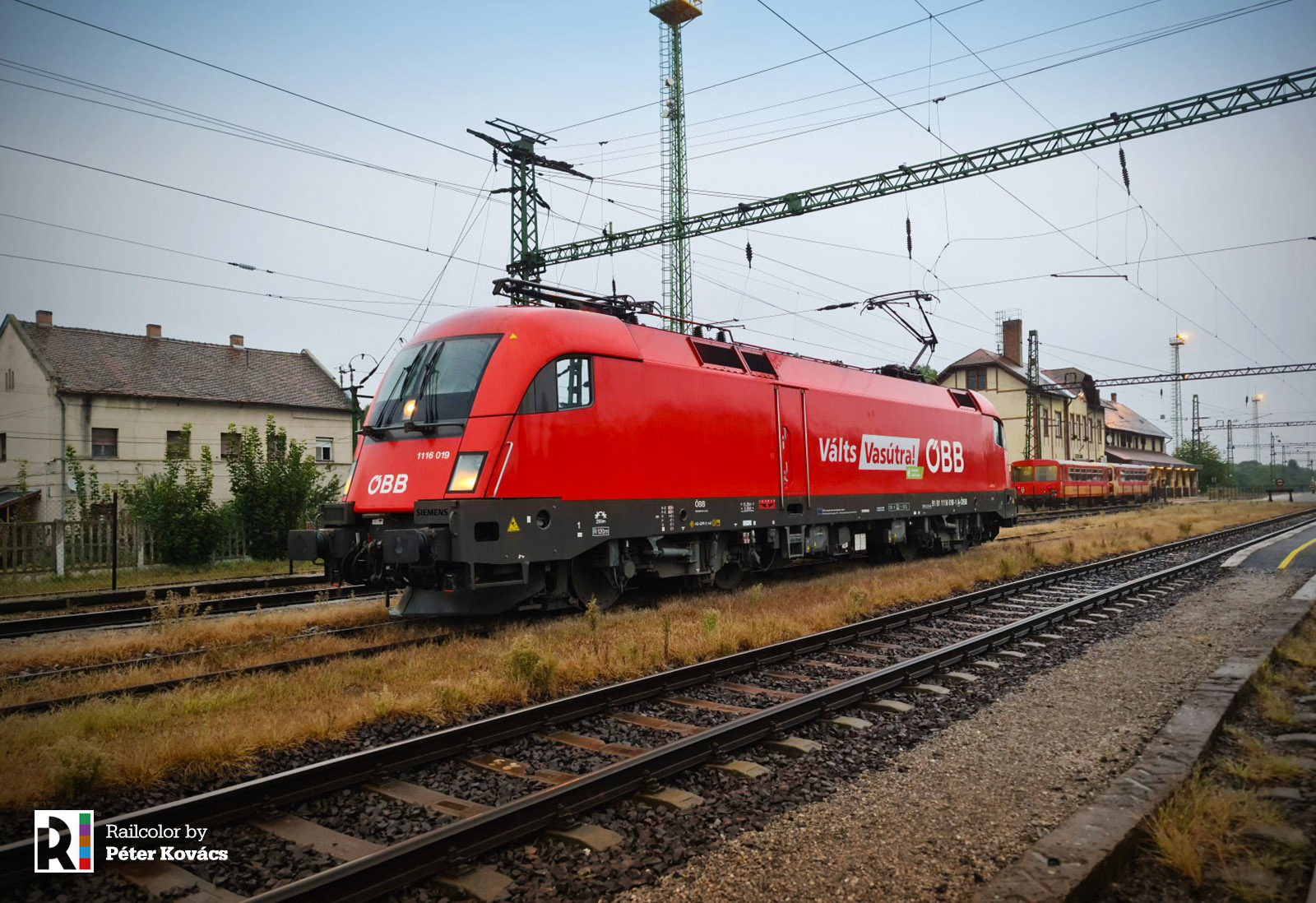 This means "Switch to rail!" in Hungarian, joining the pan-European campaign for moving goods from road to rail in the European Year of Rail 2021.