Správa železnic (Sž),  the Czech railway infrastructure manager, is expanding its fleet of diagnostic vehicles. On Friday 01.10.2021, new diagnostic vehicles were presented at the main railway station in Prague.
It concerned a measuring coach for MVŽSv2 railway superstructure and a measuring vehicle called EM100.  Both vehicles will be operated by the Sž Telematics and Diagnostics Center and will enter service in 2022.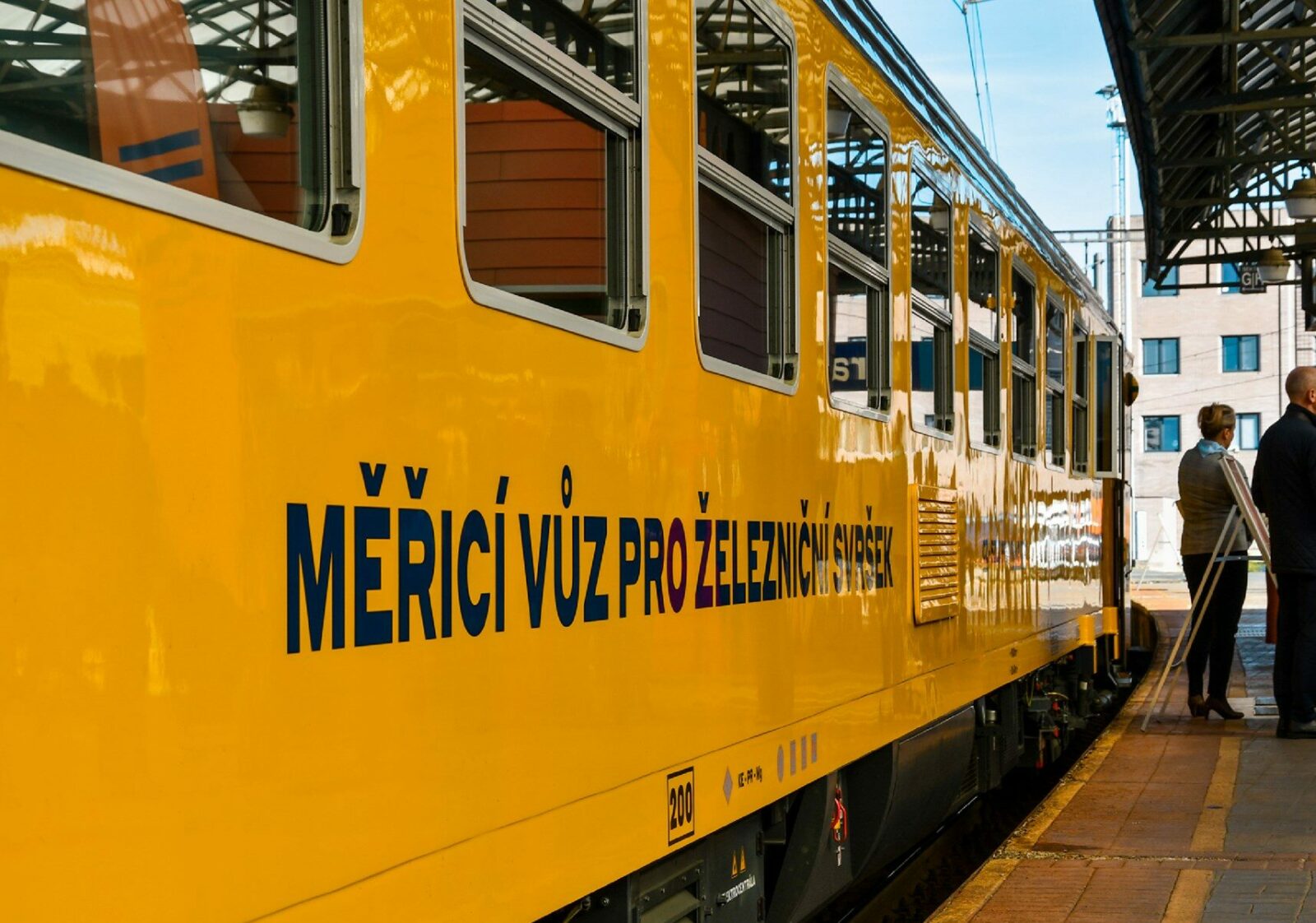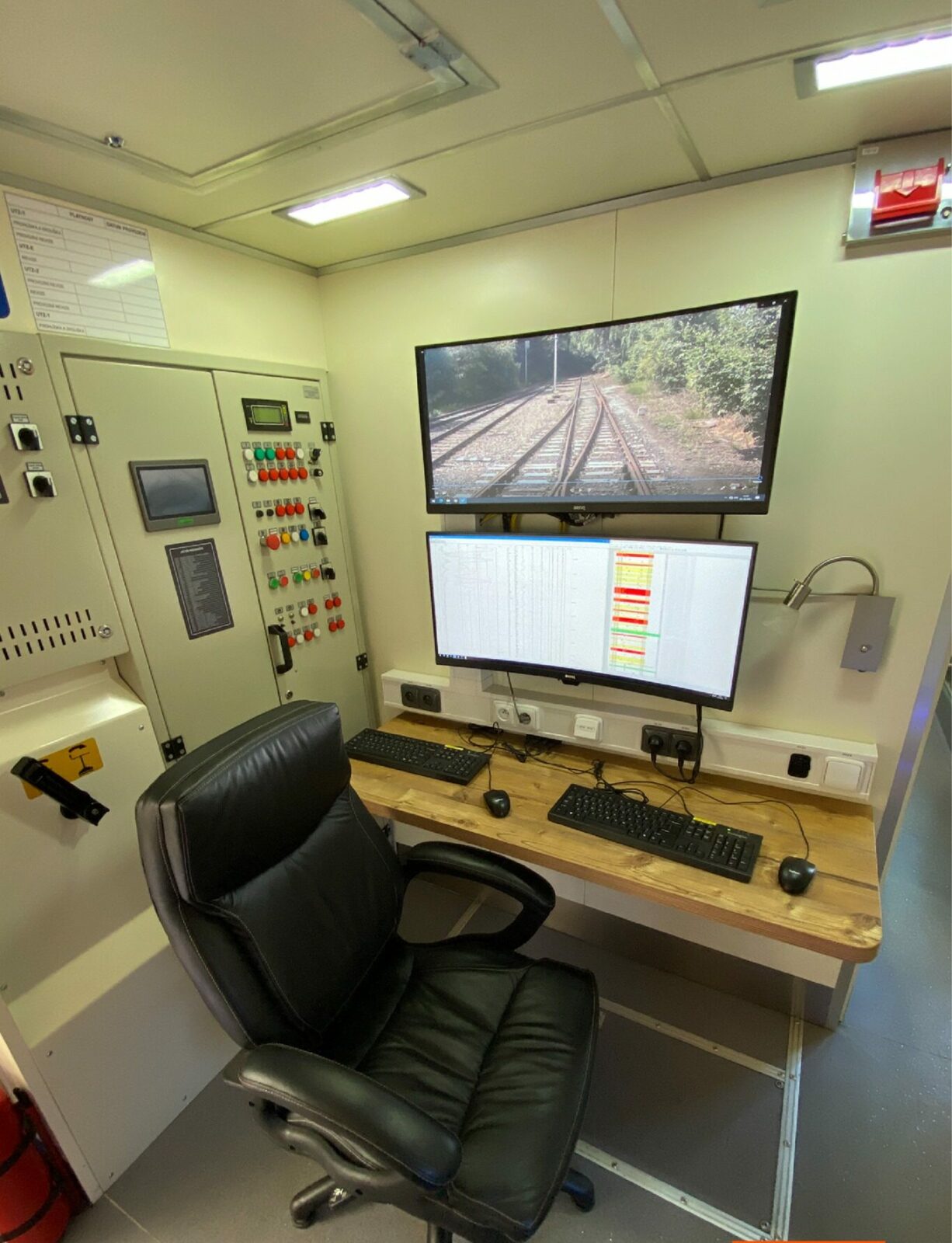 Measuring coach for national tracks
The measuring coach is designed for continuous diagnostics of the MVŽSv2 railway superstructure on national Czech railways for speeds up to 200 km/h.
As reported previously on Railcolor news, also a Siemens Vectron MS locomotive will be added to the Sž-fleet, which will be used to pull such diagnostics coaches, on both the domestic and foreign railway networks, including ETCS-sections.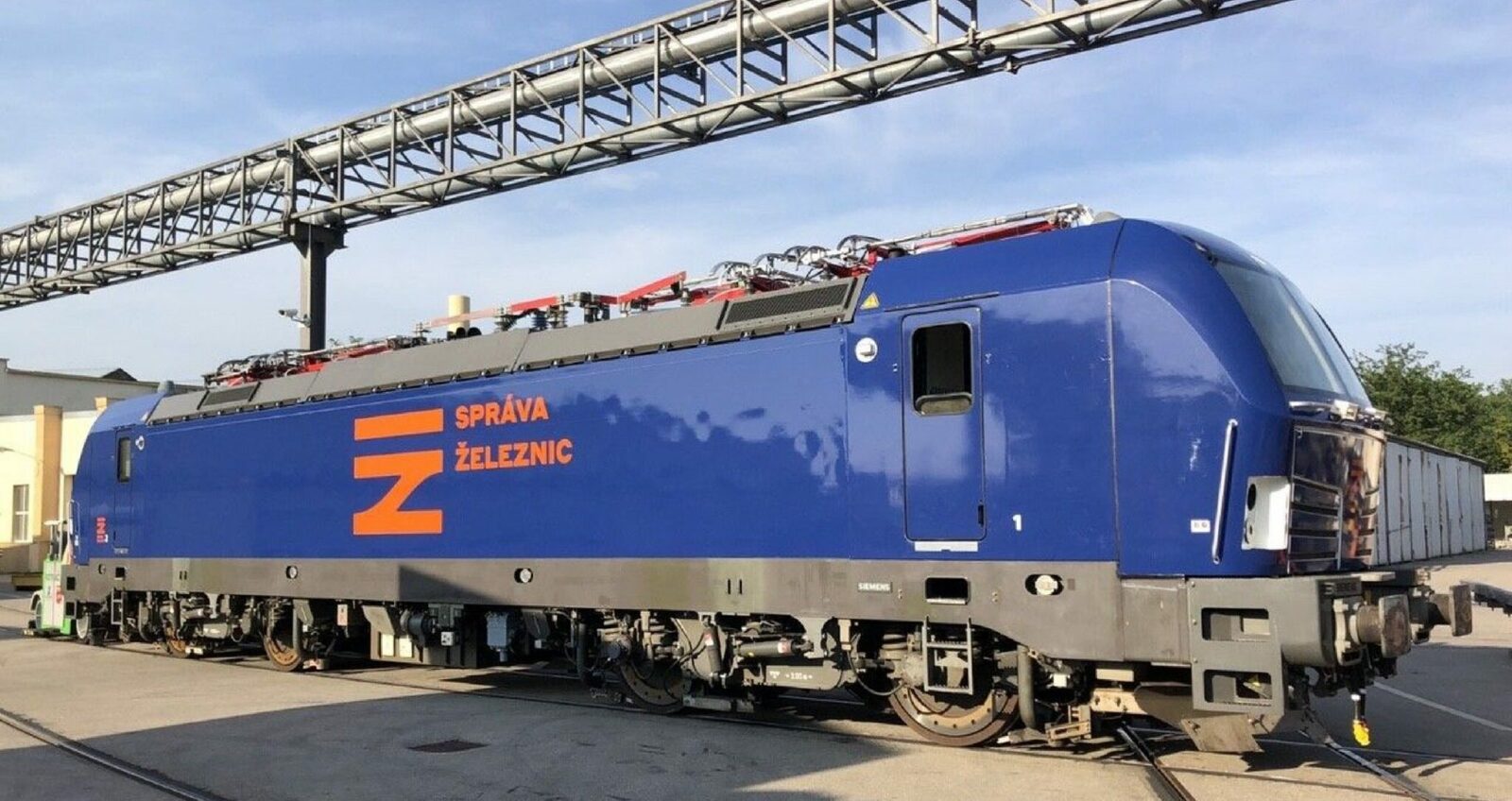 CZ LOKO was the subcontractor that created the MVŽSv2 coach. The measurement technology was supplied by Plasser & Theurer.
EM 100 for regional tracks
The EM 100 measuring vehicle is designed for continuous diagnostics of the railway superstructure on regional tracks (for speeds up to 100 km/h). It's a vehicle with a towed service car, which is designed to measure the geometric parameters of the track, cross-section, and the wear and use of rails.