This article was originally published on 06.09.2021 – and updated on 08.09.2021 (the livery has been selected).
Remember how in April we told you about UZ's plans to overhaul its unique EJ 675 double-decks from Škoda? The project seems to be gaining momentum and now the Ukrainian state operator has announced a voting poll for the new livery of its EMUs.

Update 08.09.2021
The people have spoken. After a total of 8.000 votes in UZ's poll (which is no longer accessible), the new livery of the EJ 675s Škodas has been chosen. It will be featuring a light purple panel on the upper floor, combined with dark blue ones in the lower part of the train (refer to the image below. The cab ends will look like this: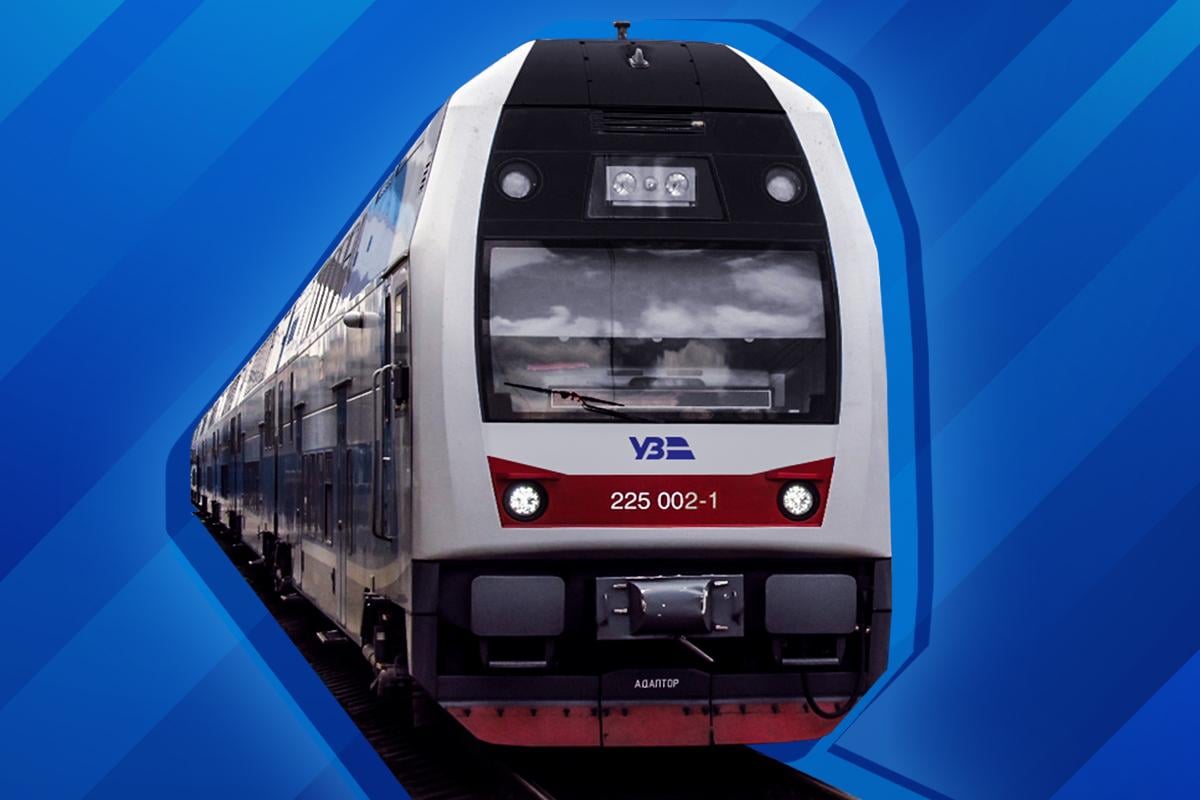 According to UZ, the painting activities will begin right away and the first EMU is expected to enter service by the end of the year.
Our original article from 06.09.2021 starts below:
Right now, you can vote for your preferred design of UZ's EJ 675 new livery. Click here to open the poll and submit your choice for both sides and fronts of the two double-deck trainsets that the operator is currently overhauling. Hurry up, as painting starts already tomorrow at the Kyiv Electrical Carriage-Repair Plant (KEVRZ).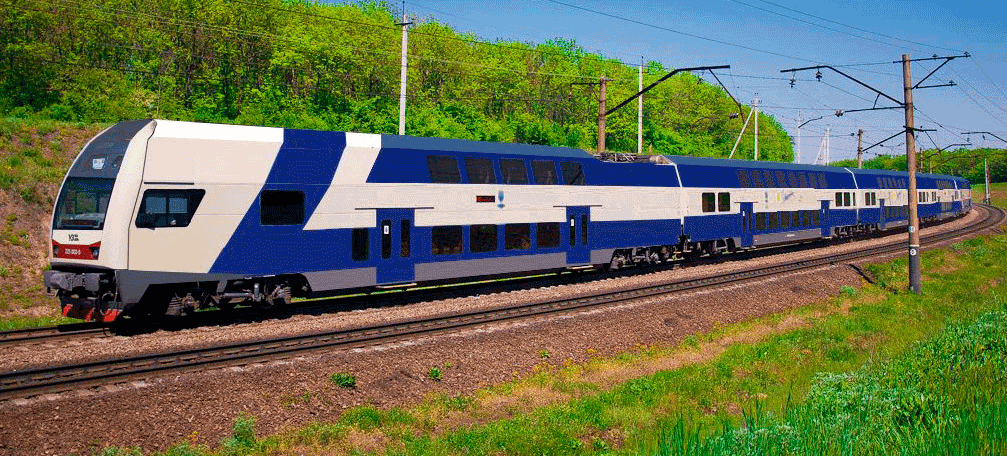 UZ is rebranding
With an ongoing rebranding of UZ's fleet, it is only logical that its City Elephants receive a modern livery too. We first saw the new branding consisting of a new logo and (two-tone) blue base colors with an orange accent on the new TE33A diesel locomotives by Wabtec, although there are many classic railway vehicles that are also sporting it. More recently, elements of the visual style were featured on the Stadler FLIRT 'EPm' demonstrator that is currently in the country for tests. We are also looking forward to seeing it on UZ's upcoming fleet of Prima T8 electrics by Alstom.
---
To learn more about the EJ 675's overhaul, visit our article below:
[UA / Expert] UZ is overhauling its EJ 675 double-decks by Škoda