On the 13th of December, the first GE Evolution locomotive for the Ukrainian railways entered revenue service. TE33AS-2001 is one of 30 diesel-electric locomotives, which Ukrzaliznytsia (UZ) ordered from GE in the beginning of the year.
The lead locomotive of the TE33AS series for UZ – the 2001 – entered revenue service last week in Ukraine. The introduction of the GE Evolution design, marks an important milestone in the cooperation between the state railway operator and the American manufacturer. The nickname, which UZ gave to its newest class diesel-electric locomotives is "Tryzub", which translates as "Trident" – the name of the official official coat of arms of Ukraine. It is wearing the newly introduced UZ logotype, as well as a two-tone blue livery, which appears for the first time.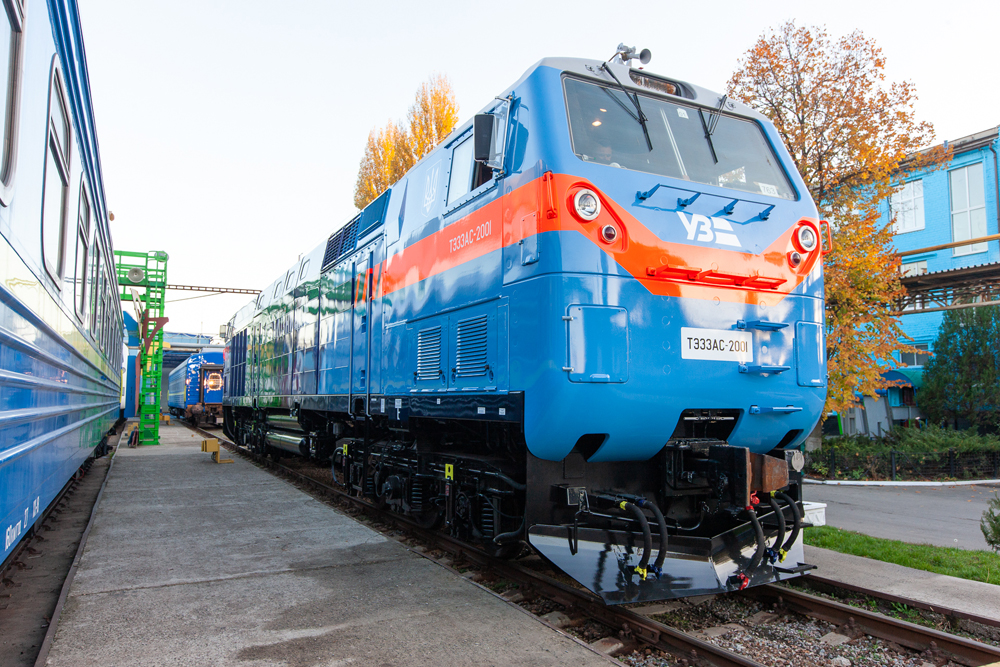 Oops! This is an Expert article, which we made available only to our subscribers. Not a member yet? Sign up and receive in depth analysis and exclusive pictures, curated by our team every week. It costs less than 3 euro/month and supports our work.