Following a $1 billion framework agreement deal signed in early 2018 between GE Transportation and Ukrzaliznytsia (Ukrainian Railways), 30 TE33AC locomotives were ordered and delivered. Now, 40 more locomotives of the same type, along with maintenance of the whole new fleet, have been ordered. The second batch should be delivered within 2020.
Ukraine faces a long-term problem of locomotives shortage. The aging rolling stock desperately needs replacement and one of the solutions is the current pilot project of market liberalization, allowing private rail freight companies to hit Ukrainian rails. The second solution is the fleet renewal program, which is now enhanced by adding 40 new TE33AC Evolution locomotives, recently ordered from Wabtec (formerly known as GE Transportation, now part of Wabtec).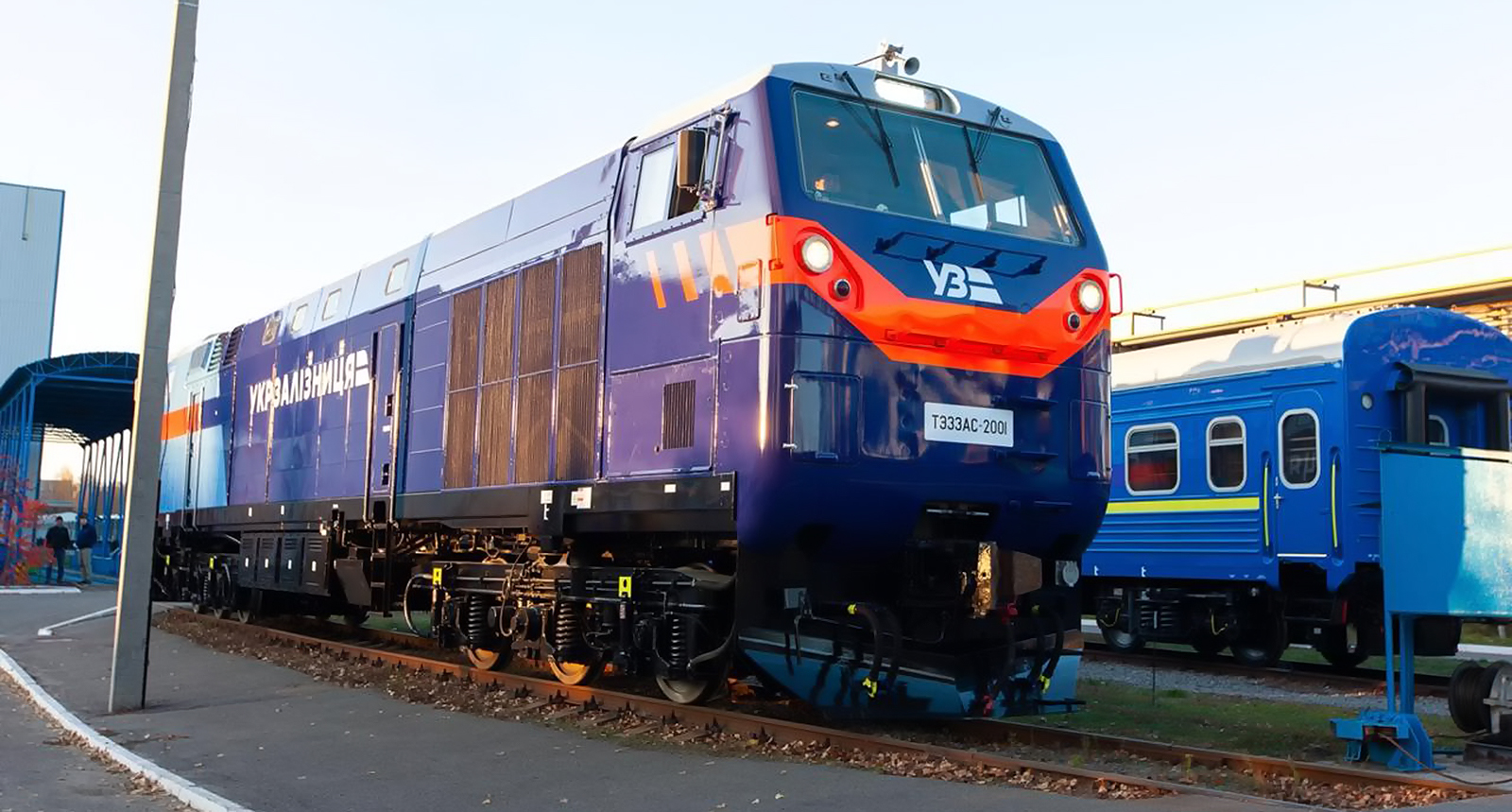 "The first batch of 30 locomotives are already operating successfully and demonstrating their efficiency. They perform around 20% of all the freight work. According to our estimates, in 2019 alone, thanks to these locomotives, we saved around € 3,8 million in fuel,"

Yevhen Kravtsov, Head of Ukrzaliznytsia
The share of Ukrainian parts used in these locomotives will gradually grow. For the first batch of 30, this share was 10%. Now with 40 other 'Tridents' (as these locomotives are nicknamed), the share is expected to grow to 15%.
The big framework agreement spreads to up to 225 new locomotives, where the share of Ukrainian production should achieve 40%. While maintenance of the 70 ordered 'Tridents' is a part of the existing contract, the framework agreement has more options in the field of maintenance and modernization, including the existing diesel fleet of 2M62 and 2TE10 locomotives.