We thank Nelso Silva and João Morgado for sharing their nice pictures with us. This article was originally published on 02.09.2021 – and updated on 06.09.2021; scroll down to see the update.
Today marks the start of a very special cross-border initiative, part of the EU's European Year of Rail (#EUYearofRail). The Connecting Europe Express has the noble mission of promoting railway transport across Europe and now its journey begins on Iberian gauge in Portugal.

There has been a special train (in fact, three trains) that we've all been waiting for this summer. Titled "Connecting Europe Express", it is set to highlight the clear benefits of rail transport – to passengers, for freight, and the environment.
Lisbon was selected as the starting point for this exciting journey. While the train will officially leave Portugal's capital only in the afternoon, we bring you a sneak peek at the Iberian gauge, trainset of the initiative. All this thanks to Nelso Silva who kindly submitted his beautiful pictures to the magazine.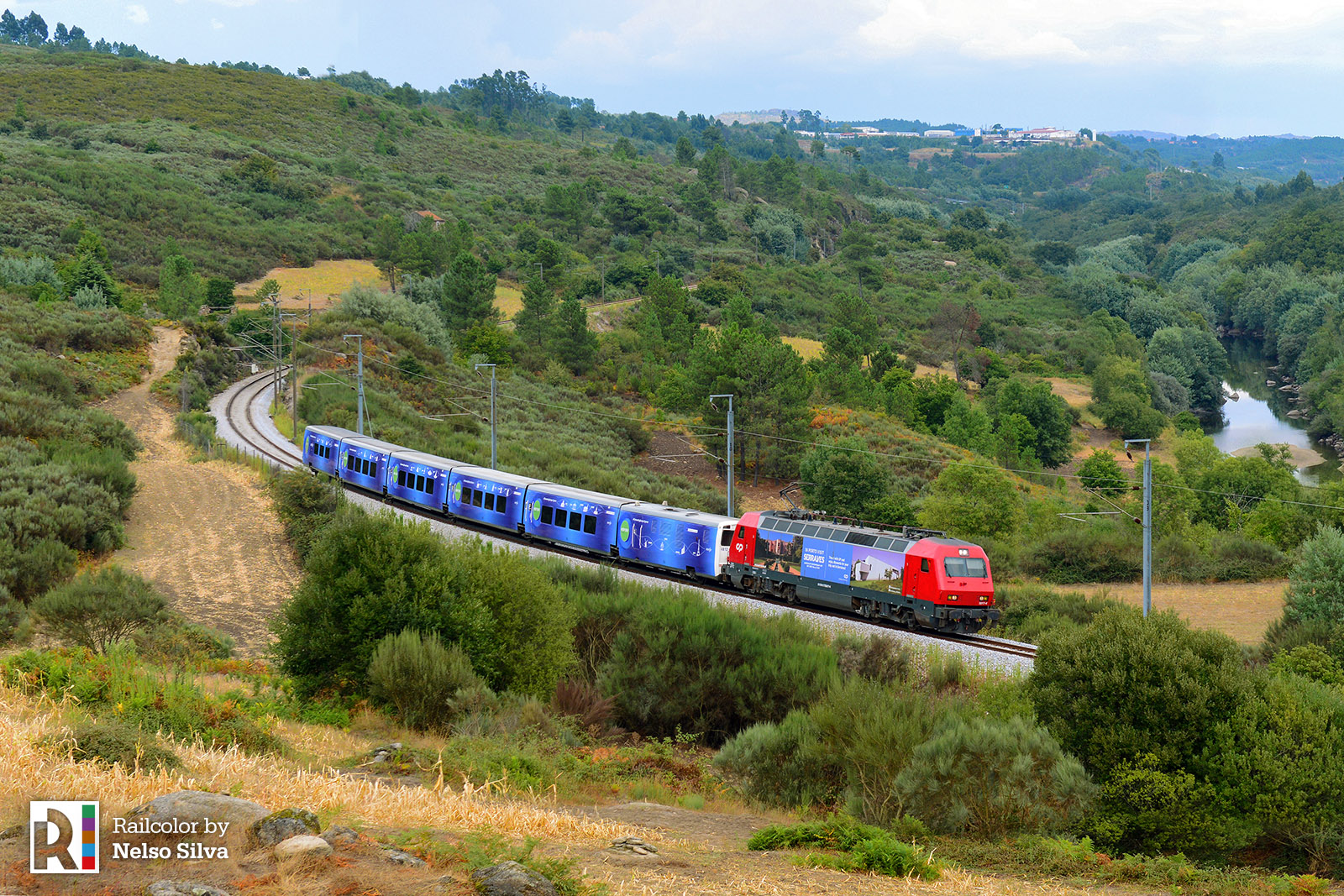 Taken on 01.09.2021, the images show the empty train's transfer from Vilar Formoso to Lisbon. This 1668 mm version of the train consists of a CP LE 5600 EuroSprinter (5617) and a seven-car Talgo IV (4B12) trainset of Renfe. The latter has been specially branded with the Connecting Europe Express design that was previewed earlier on Railcolor News.
And you're right the locomotive is sporting a distinctive branding too. Its side wraps are promoting Fundação de Serralves – a cultural institution located in Porto.
The next stop for the train in Madrid, where it's expected to arrive on 04.09.2021. And four days later, on 08.09.2021, we'll see the 'normal gauge' version departing from Italy's Roma.
Update 06.09.2021
As expected, the train launched on 03.09.2021, and surprise – CP chose a different locomotive for it. This was the specially-themed CP LE 5604. As seen on the image below the EuroSprinter was stickered with green side panels, promoting the #EUYearofRail: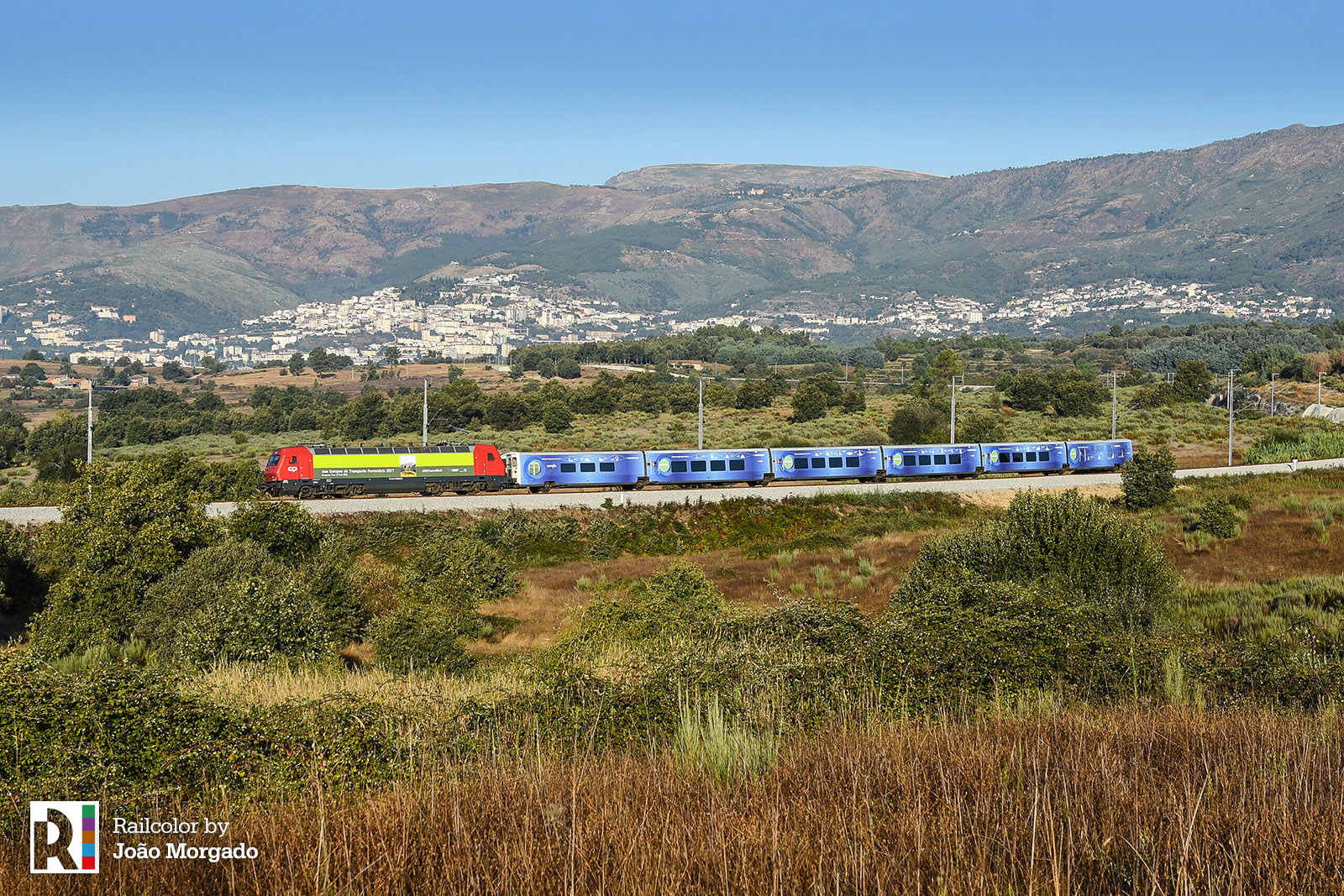 Up next: Spain, France, and Italy! Get ready for a dedicated post following the Connected Europe Express across the continent!
Submit your Connecting Europe Express pictures
As you can imagine, the Railcolor team will be busy following all the Connecting Europe Express journies that are to come. Want to help us and get a chance to have your pictures featured? Then head on to our picture submission form or simply drop us an email. The timetable below will help you plan your shots.
To learn more about the event, including a full timetable of all stops, check out our guide below:
[EU] Get ready for #EUYearofRail's Connecting Europe Express [updated]
Become an Expert subscriber now!

Did you know that 2021 is also a special year for Railcolor, as it celebrates its 20th birthday? This is why we wanted to surprise you with a Birthday Deal valid only by the end of the month: