It's time to change flavors with a uniquely-colored Pesa Gama locomotive. Pol-Miedź Trans (PMT) recently received the 30th locomotive that Pesa outshops for the Polish market. And so far we could show you only a front view of it. Well, today this changes.
This article was originally published on 09.08.2021 – and updated on 27.08.2021 (new pictures added, scroll down to see them). Railcolor News thanks Daniel Kuczob and Patryk Farana for their photo contribution.
Orange, green, black, and a bit of red – they all combine together bringing this shiny and colorful example of Polish electric locomotive manufacturing. Behold, the PMT Gama in all its glory, seen in Racibórz (PL) on 07.08.2021: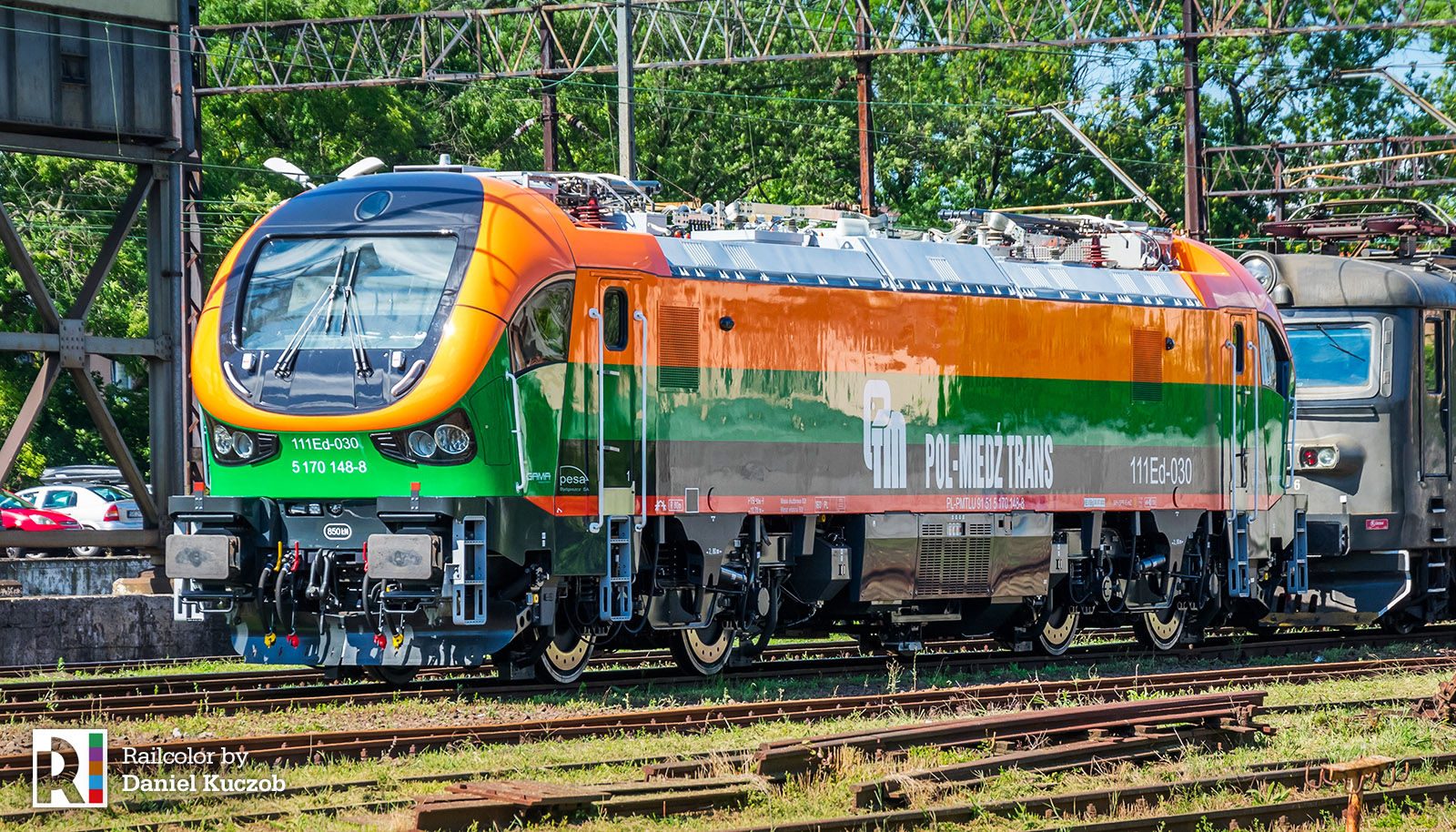 Curious fact: Designated as 91 51 5170 148-8 PL-PMT, the locomotive also features a diesel power module (DPM) which allows it to shunt on non-electrified tracks. Railcolor News previously brought a detailed profile on this machine.
Update 27.08.2021: More pictures
Patryk Farana has kindly sent us the following pictures that were taken once again in Racibórz. Enjoy the slideshow:
The detailed image below also shows the revision date of the locomotive: Bg (Bydgoszcz) 30.07.2021.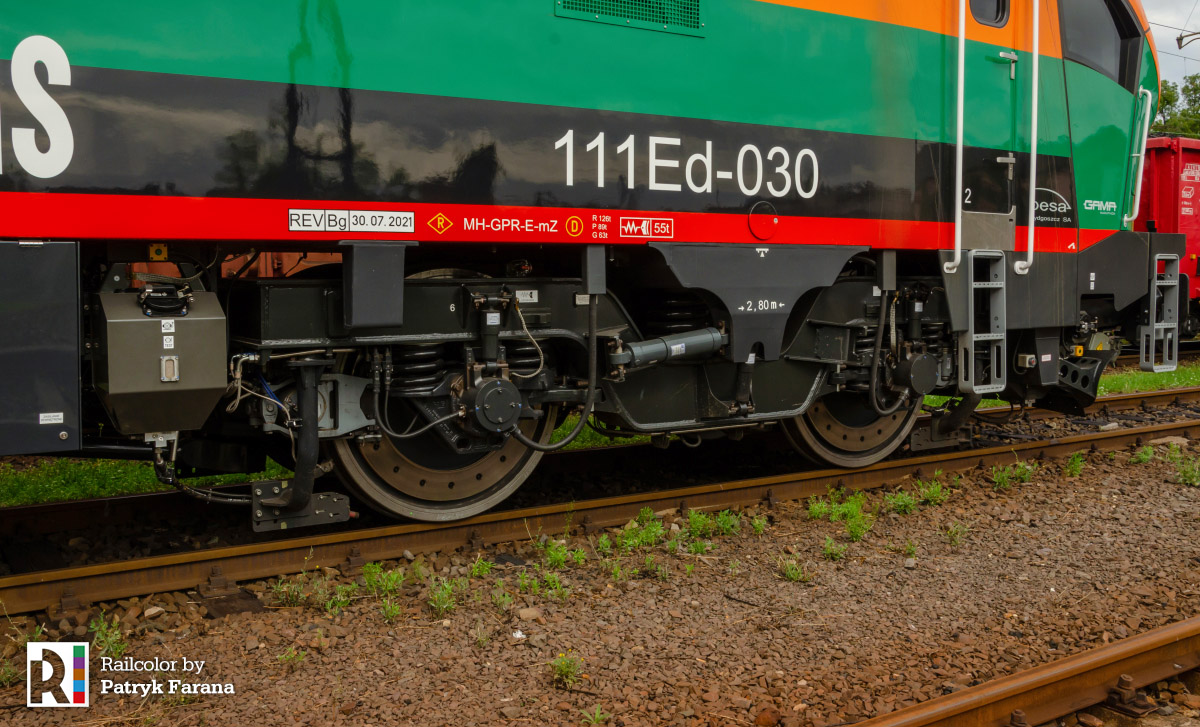 Read more about the locomotive in the Expert article below:
[PL / Expert] Tri-color Gama officially handed over to Pol-Miedź Trans
Submit your best pictures or news tips to Railcolor News
Want to share your pictures of this (or perhaps another) locomotive with us and see them published on Railcolornews? Make sure to check out our submission form for further details!