It has happened. As declared on the prototype's side visuals, the Euro9000 "must go to the mountains". Railcolor News brings you some very special views from Switzerland's Gotthardbahn (Gotthard railway), featuring 2019 301 on test runs.
Railcolor thanks Georg Trüb for the pictures and information.
Yes, we already saw 2019 300 first on tests in Switzerland some time ago. However, now we see its sister locomotive, 2019 301, on tests along the northern part of the Gotthard mountain line. These test runs took place on 11-12.08.2021, while on 16.08.2021 the locomotive was reported seen on the line between Bern and Schwarzenburg for more trials.
The beautiful pictures in this article were all taken on 11.08.2021 near Wassen (CH) on the Gotthardbahn.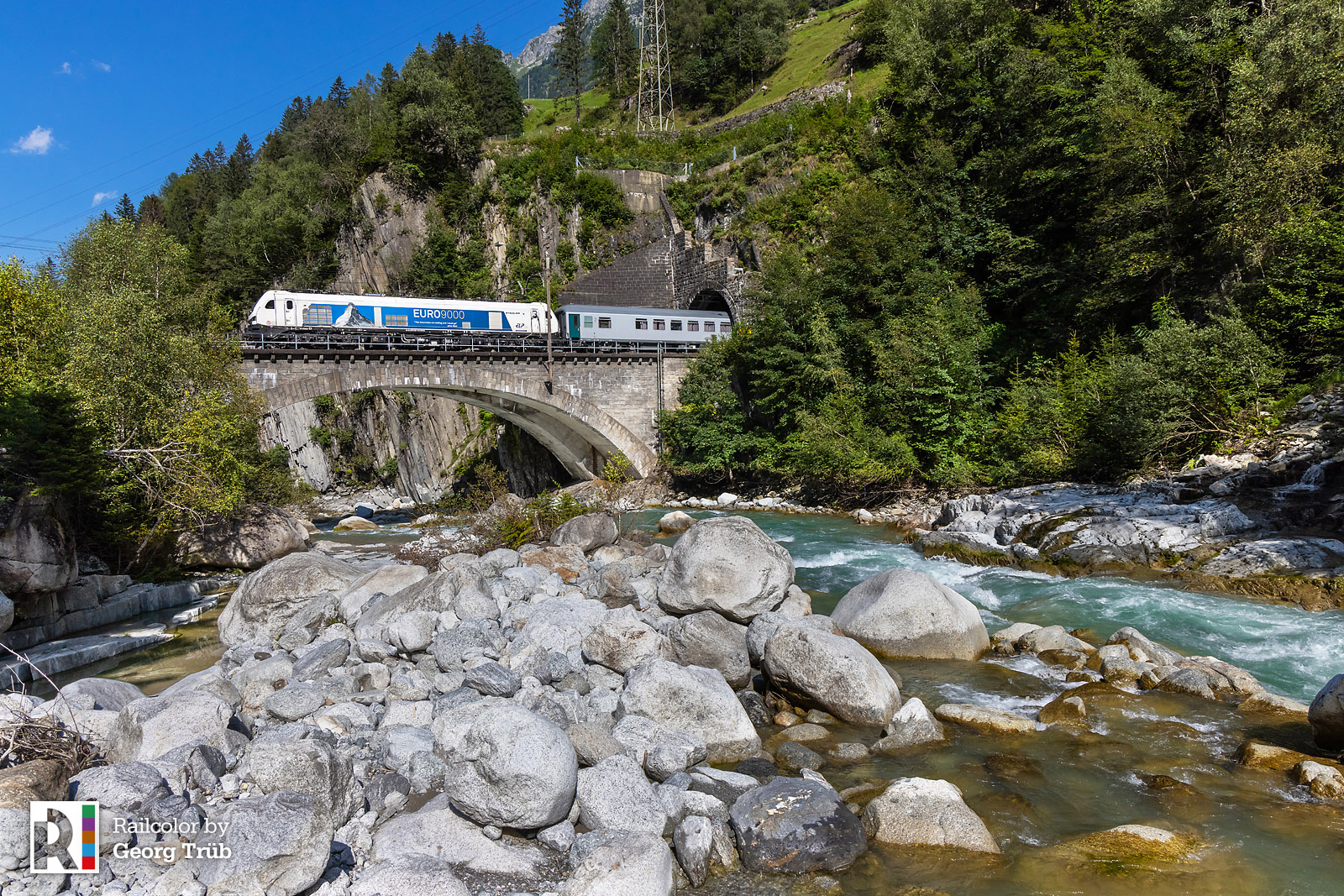 The test trainset consisted of:
Euro9000 90 80 2019 301-3

D

-STAVA;
Bcmkh240 63 80 99-40 108-2

D

-DB – the couchette car was used by the staff and for braking power.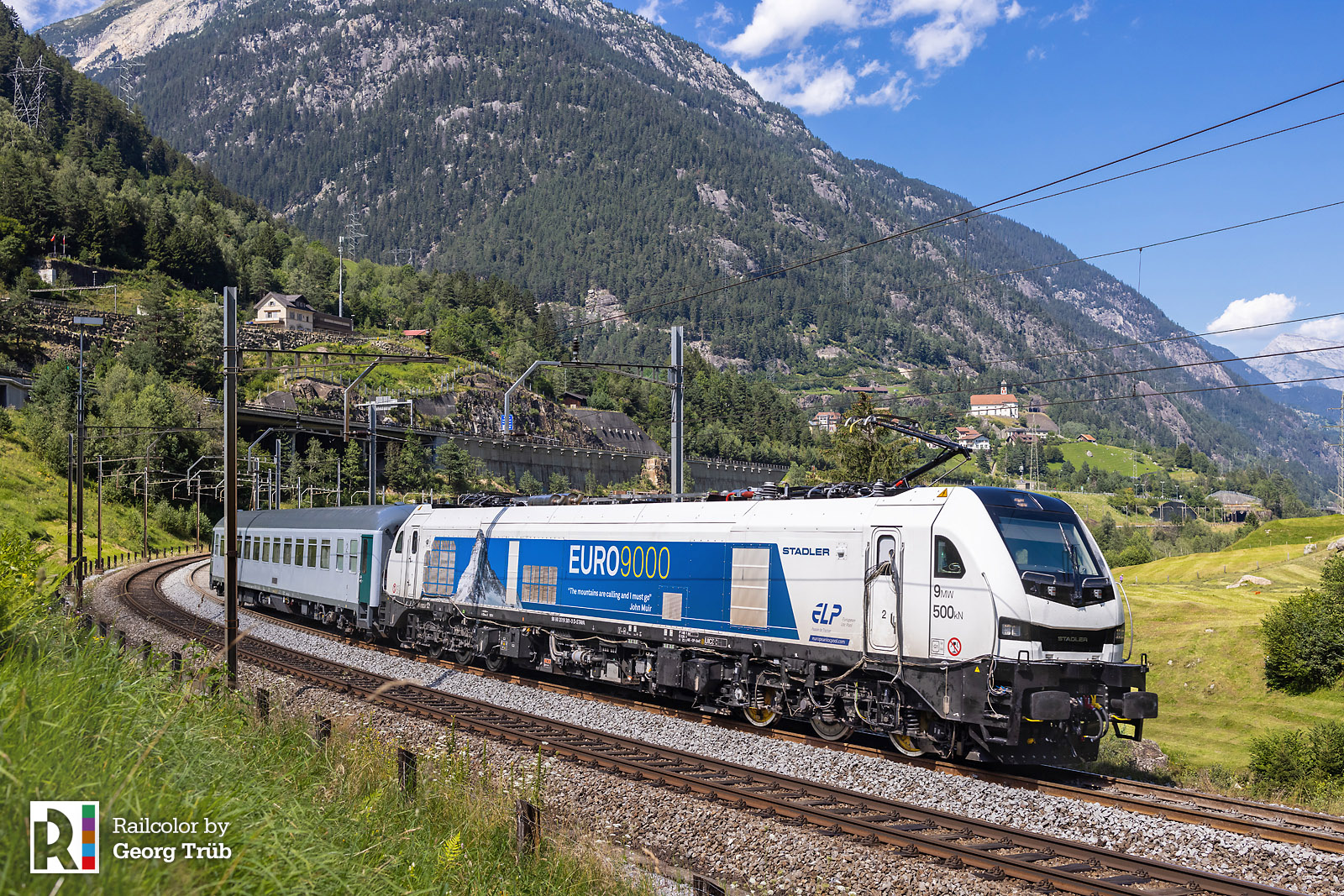 About the tests
Do you see the two yellow axles peeking from the bogie under cab 2 above? They give away the fact that the tests were intended for measurements of the wheel/rail forces while in motion. Also, notice the significant amount of cables coming from the window door.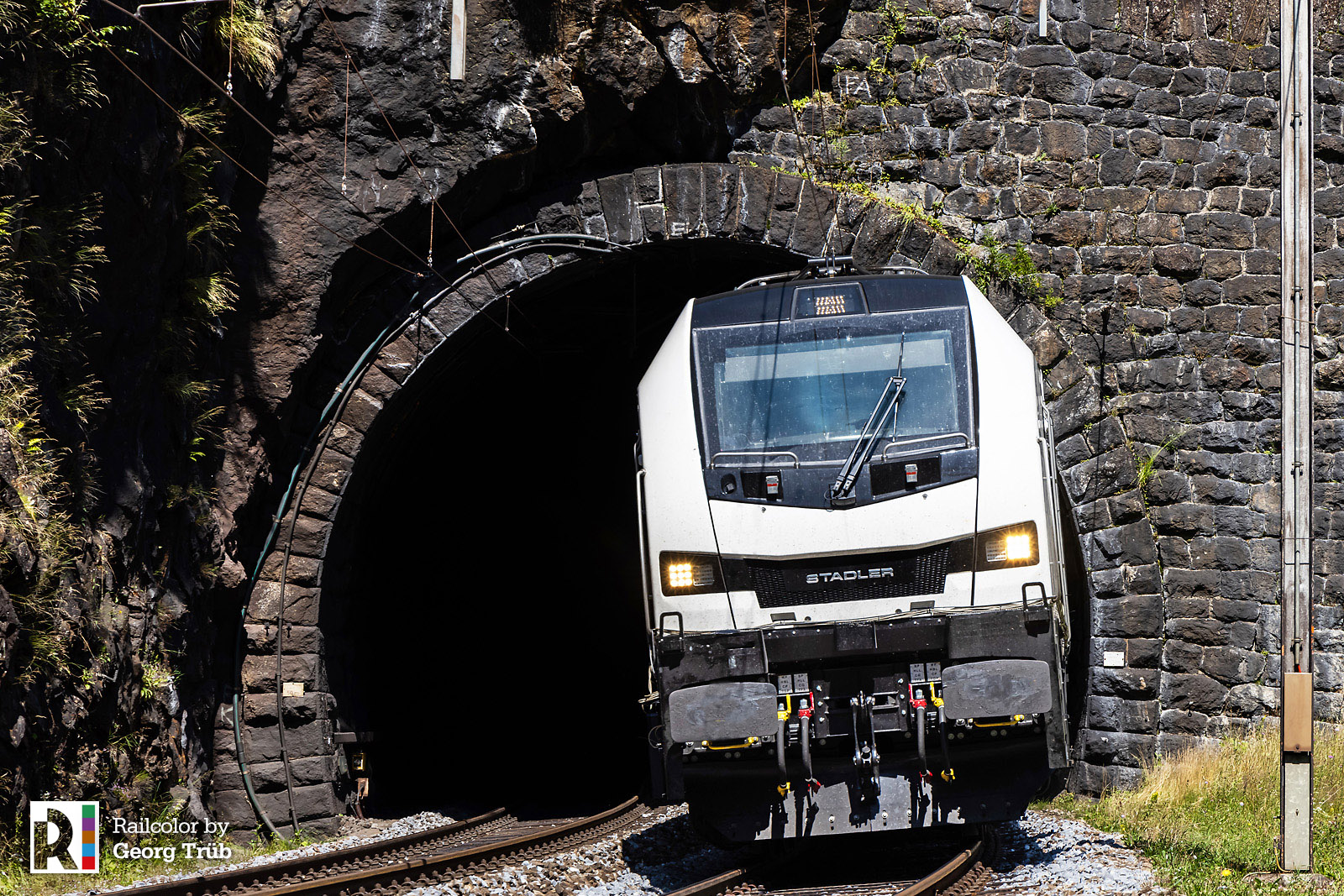 And where is 2019 300?  We remind you that at the end of July, it was sent for tests in Italy. For more Euro9000 action from Switzerland, check out the article below which we updated several times:
[CH / Expert] Euro9000: Approval tests for Switzerland begin [updated x3]