Over the past months, Railcolor News did a thorough coverage of the Go-Ahead Desiro HC developments at the Wegberg-Wildenrath test circuit. We watched them arrive, and do their test runs both on their own and together with Go-Ahead's Mireo. Now it's time to follow the tests outside the test tracks.
Railcolor News thanks Johannes Unverferth for his photo contribution.
When it comes to certification tests of new rolling stock, these take place at closed circles and on the national network too. It is the first time we observe a Go-Ahead Desiro HC running on its own "in the wild":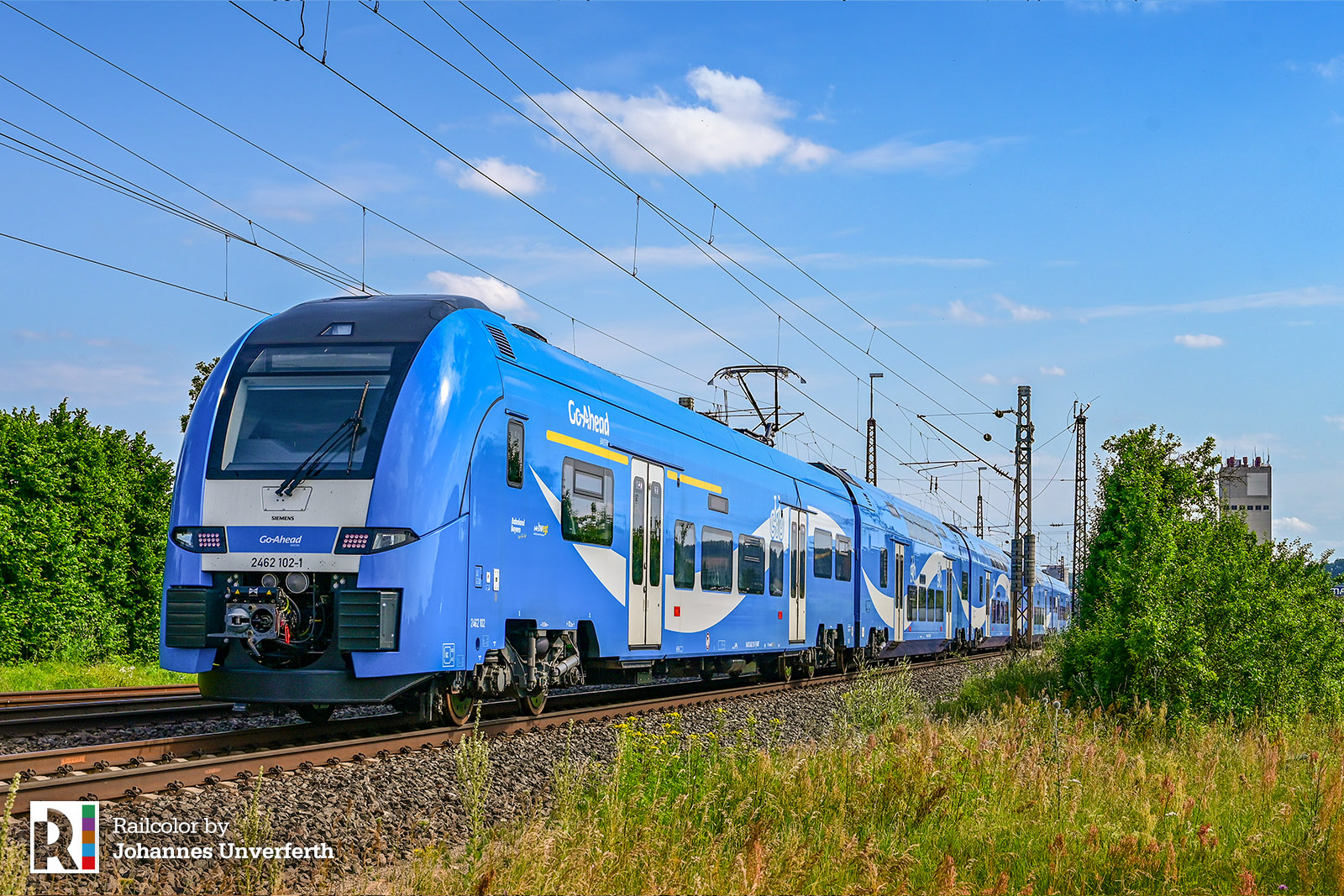 The image above shows unit 2462 102 on its way from Minden to Nuremberg, as seen in Karlstadt am Main on 12.07.2021. The train was running in its stock consist of 5 cars (three double-deck middle cars and two single-deck end cars).
Craving for more views of Go-Ahead's Desiro HC? Simply follow the links below:
[DE / Expert] The Desiro HC for GoAhead Bayern in Wegberg-Wildenrath [updated x2]
[DE / Expert] Better together: Go-Ahead's Mireo and Desiro HC on tests