Siemens Mobility will deliver a total of 56 regional trainsets to German operator Go-Ahead Verkehrsgesellschaft Deutschland (Go-Ahead). Valued at EUR 400 million, the order includes both the Mireo and Desiro HC models. The EMUs will be used for passenger rail services on part 1 of the 'Augsburger Netze, starting from December 2022.
Earlier, we reported about the concession of Part 1 of 'Augsburger Netze' concession to Go-Ahead. Now, the exact details on the rolling stock has been released by Siemens which the operator has ordered for the electrified routes of the Augsburg rail network.
The future fleet for Part 1 of of 'Augsburger Netze' will consist of:
44 Mireo single-deck units
12 Desiro HC double-deck units
Go-Ahead Mireo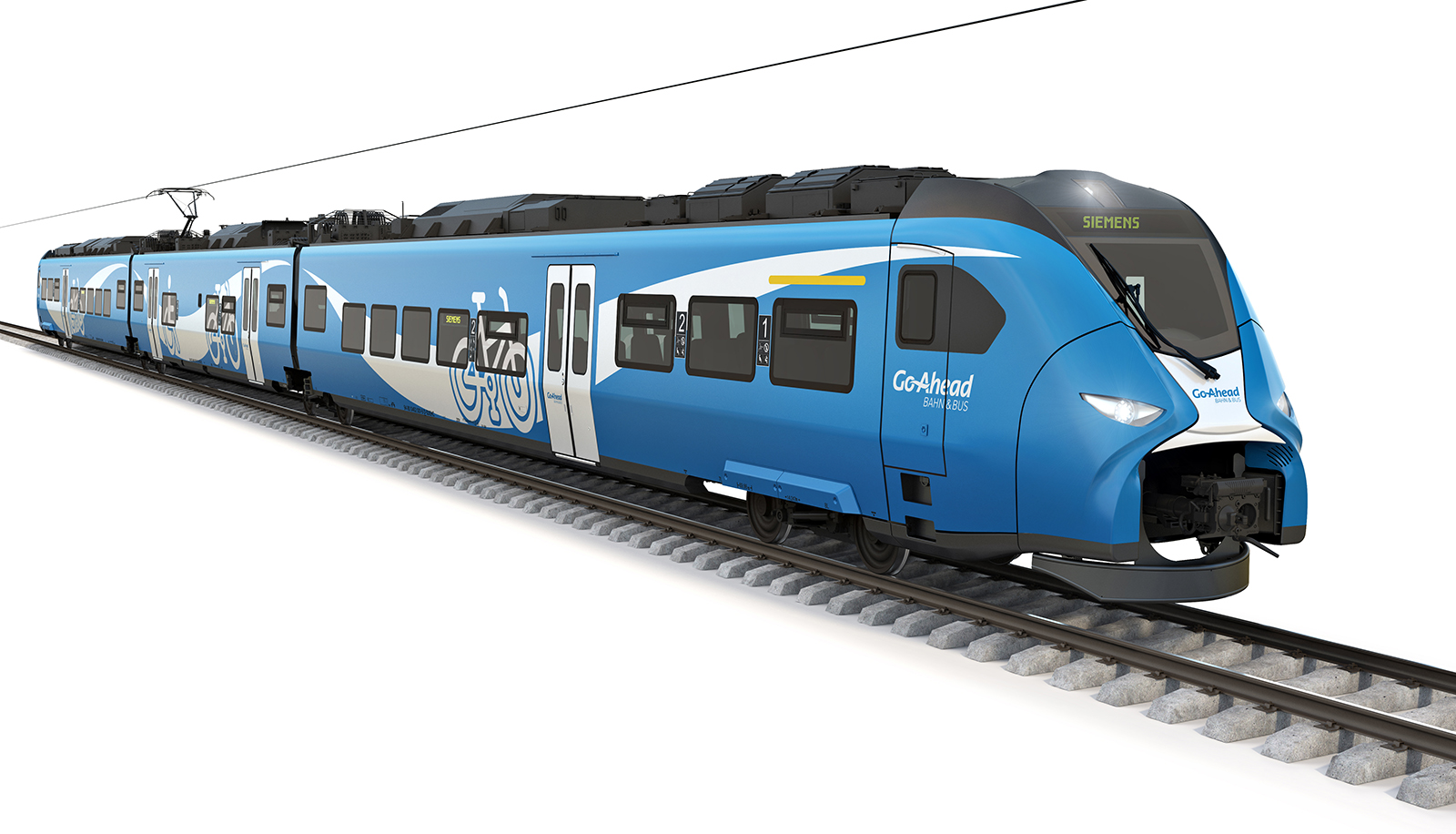 Number ordered: 44 units
Interior set-up: single-deck
Maximum speed: 160 km/h
Consist: 3 cars
Capacity: 216 seats
Bicycle places on board: 18
Go-Ahead Desiro HC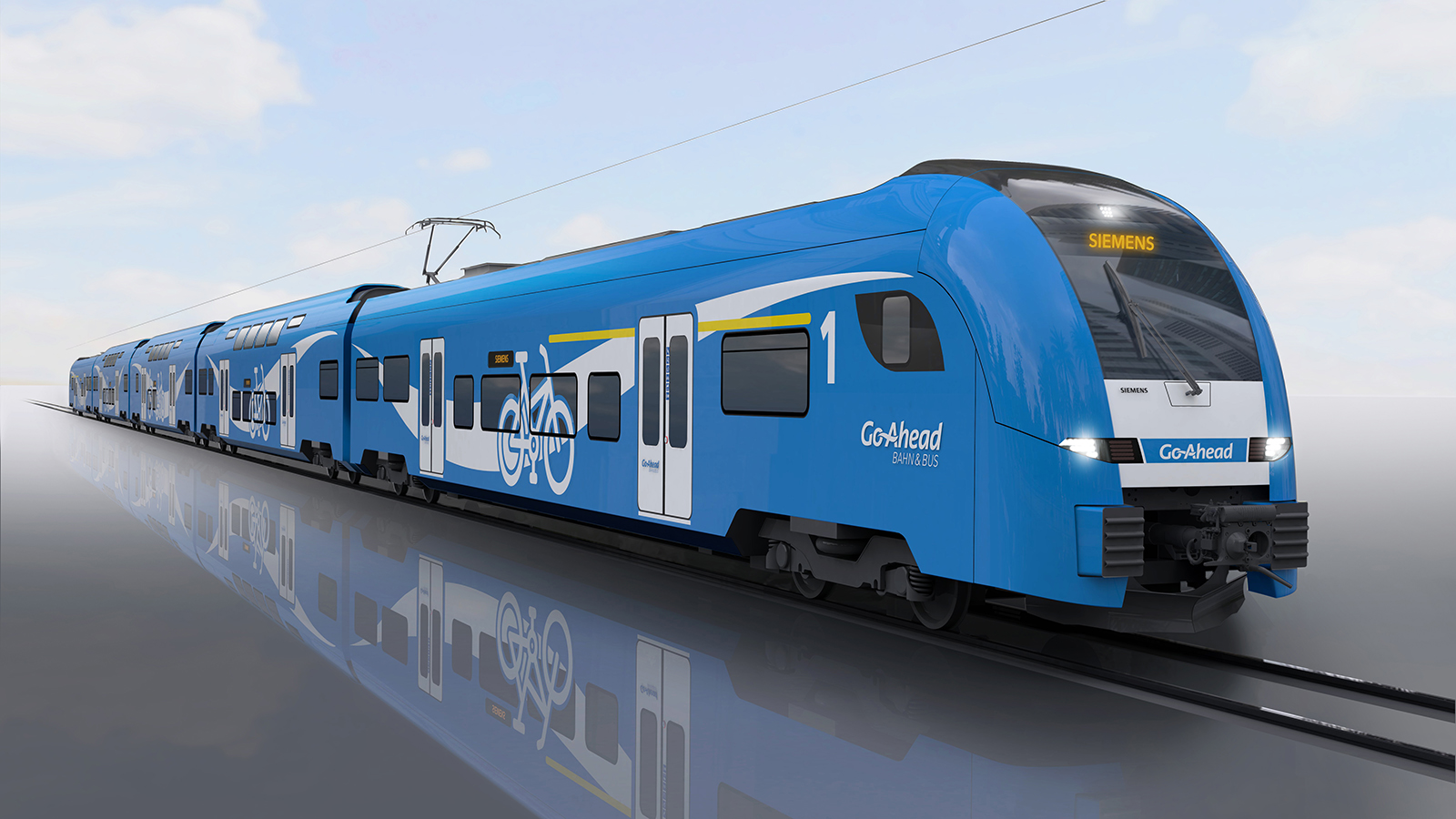 Maximum speed: 160 km/h
Interior set-up: double-deck
Consist: 5 cars
Capacity:  538 seats
Bicycle places on board: 45
Planned for routes from and to Munich
All trains will be barrier-free and equipped with multipurpose areas at each car doorway. At low-platform stations, wheelchair users will be granted access via on-board lifts. The EMU's will feature real-time passenger information systems, as well as high-frequency window glass for improved mobile reception. Wi-Fi networking can be added optionally in the future.
Multiple mode operation
Go-Ahead will be able to combine both train types, that can work in multiple mode. This will enable Go-Ahead to meet the variable passenger flows accordingly. The possible combinations:
Up to 4 Mireos
Up to 2 Desiro HCs
Up to 2 Mireos combined with 1 Desiro HC
Infographic by Siemens Mobility

"We are especially pleased to begin operating our fifth network in Germany: Part 1 of the Augsburg network. The state-of-the-art trains being supplied by our partner Siemens Mobility are an important building block for ensuring high-quality operations that will attract additional passengers to rail transport," – Stefan Krispin, CEO of Go-Ahead Verkehrsgesellschaft Deutschland GmbH
These are the routes which the trains will be running on:
Ulm – Augsburg – Munich, Würzburg – Ansbach – Treuchtlingen – Donauwörth – Augsburg
Aalen – Nördlingen – Donauwörth
The trains are now presented in a blue livery with large white waves on their sides. Large bike icons communicate where to stall your bike on board. The same livery design will be applied on FLIRT EMUs that Go-Ahead will be operating on the Allgäu E- network in Baden-Württemberg and Bayern.