It is only a couple more days until the start of EURO 2020, the European football championship, a year later than planned. To celebrate its national team Trenitalia, the official carrier of the Italian Football Federation, applied special stickers to one of its Frecciarossa 1000 high speed trains.
One of the Italian "red arrows" just got a blue point. Unit number 37 got a modest redesign in blue, the color of the Italian team, which will "open" the tournament with a match against Turkey.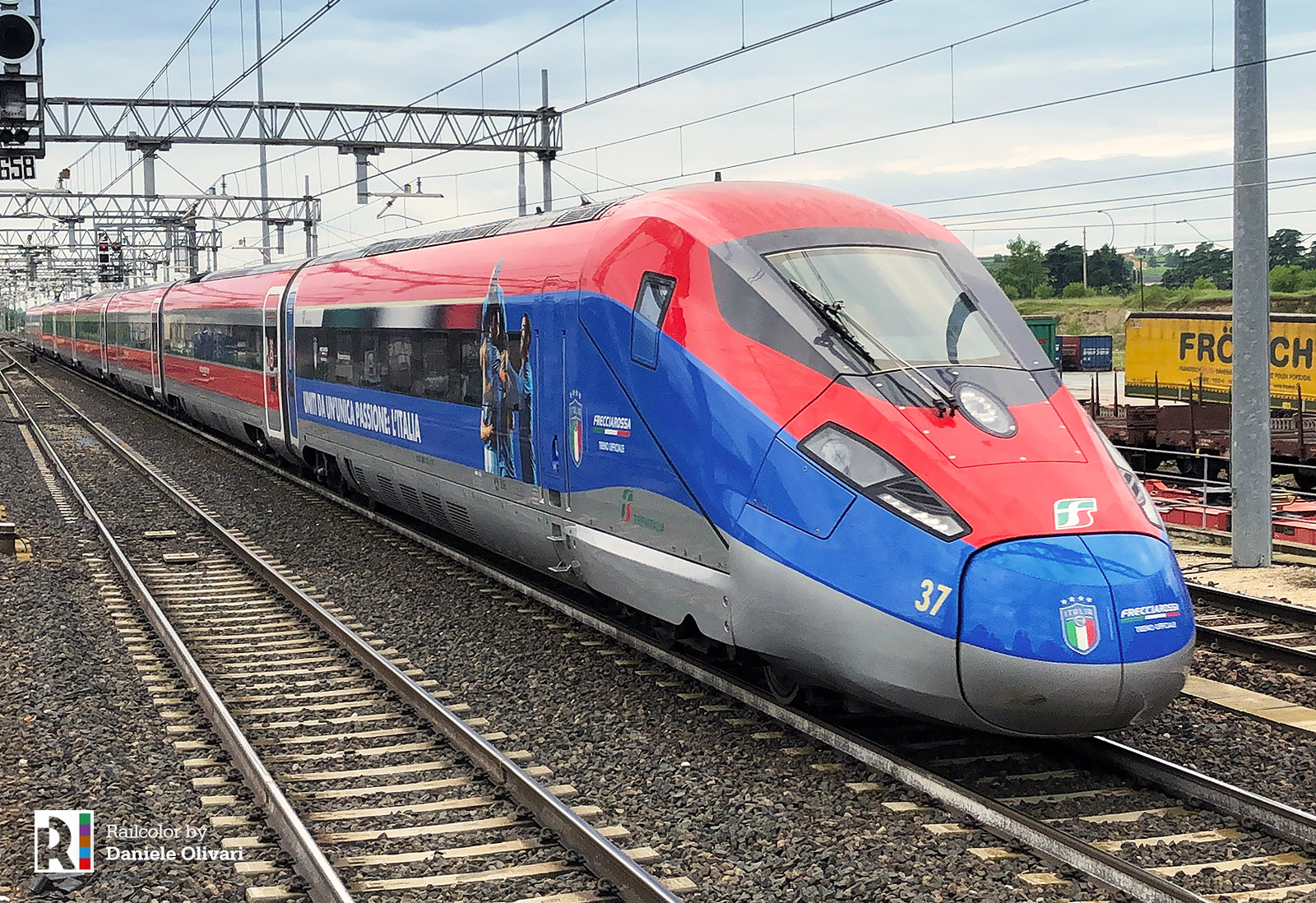 A blue nose, a blue entry door and Italian players celebrating a goal. The slogan: Uniti da un'unica passione: l'Italia (United by a single passion: Italy).
The Italian capital of Rome, is among the eleven cities, to host the tournament, that will take one month to complete (11.06.2021 and 11.07.2021).