Rail freight operator TX Logistik is best known for its diverse collection of themed liveries, uncluding catchy texts. For the first time, a Flex Panel on a TRAXX AC3 has been selected as a canvas. 187 002 is now a "Swiss high performer".
We thank Leuchtmittelausfall for his picture;
Testerday we showcased Railpool AC3s in Norway and Sweden, now we go south, to Switzerland (and DE and AT). Locomotive 187 002 is currently hired to Mercitalia Group's owned TX Logistik and its special Flex Panel shows the company's engagement to the Alp country.
187 002 was added to the TX Logistik fleet after the announcement of a deal with Railpool for nine locos in total.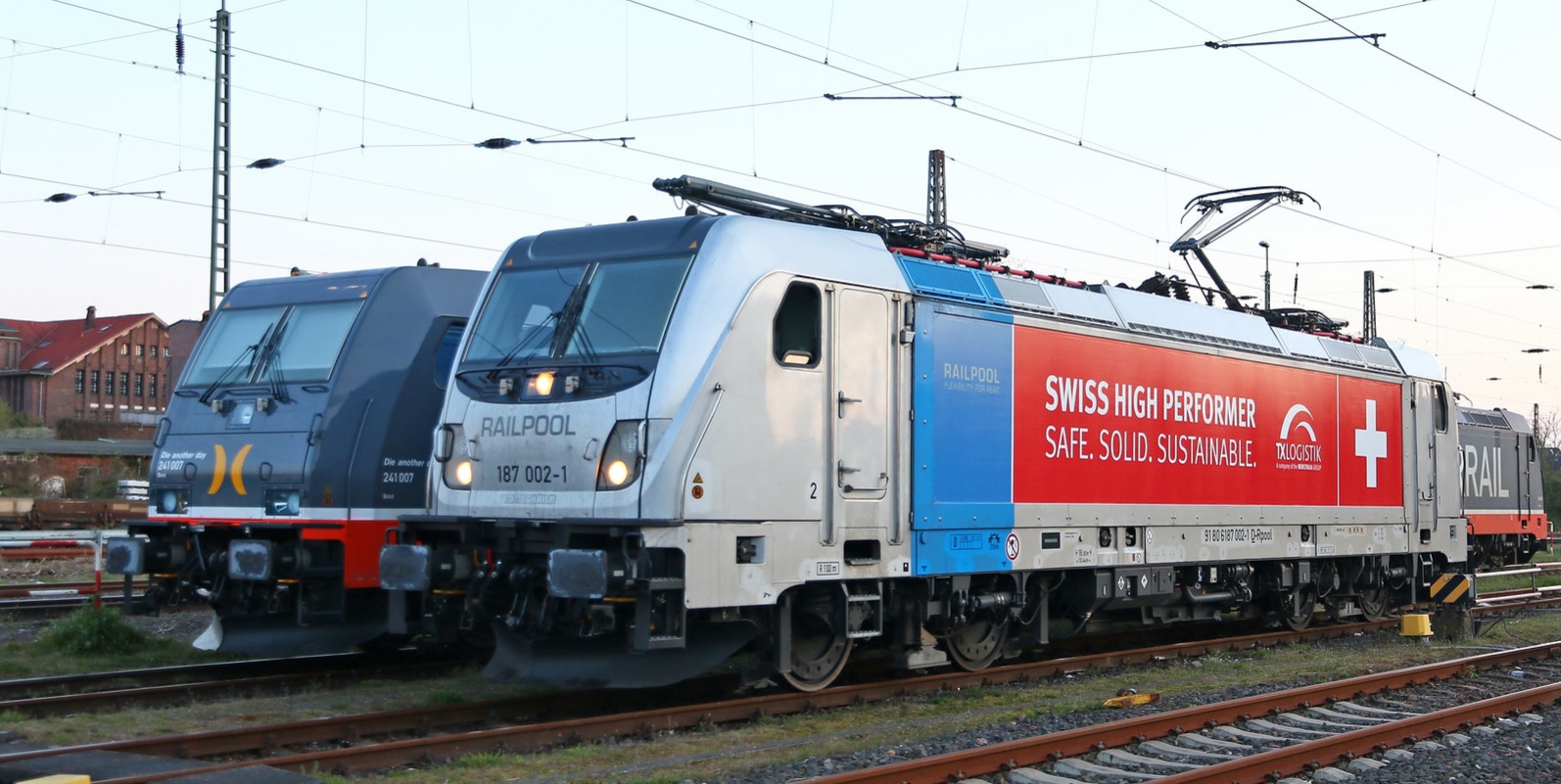 Locomotive 91 80 6187 002-1 D-Rpool was outshopped in 2012 as one of three pre-series models, and has already been leased to ecco-rail, LTE Logistik, HGB, WRS, and BLS Cargo. Previously the machine had a Flex Panel promoting DVA insurances.
We hope to see more third-generation TRAXXs with TX Logistik in the near future. The company still has 40 (+25 in option) of the TRAXX MS3 versions on order, first of which we have seen some time ago.