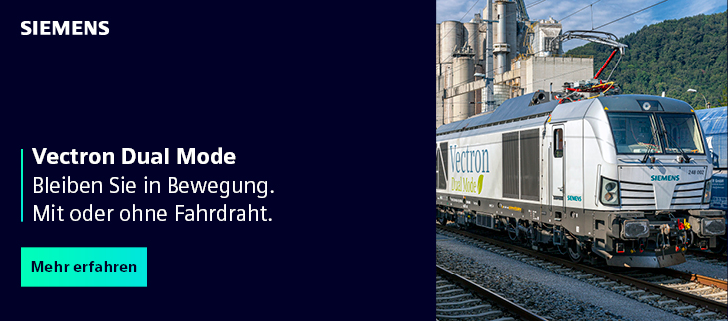 2021 marks the European Year of Rail – a green initiative by the European Commission that promotes Europe's climate friendliness with the use of eco-friendly railway transport.  Two weeks ago, we celebrated the 9th of May – Europe Day. And Lithuanian Railways (LTG) decided to mark the occasion with a very special orchestral performance…on rails!

On 09.05.2021, a very special train ran between Vilnius railway station and Naujoji Vilnia in Lithuania. ER20 029 of LTG Cargo was coupled to three flat cars. But instead of cargo, these were used to transport a chamber orchestra: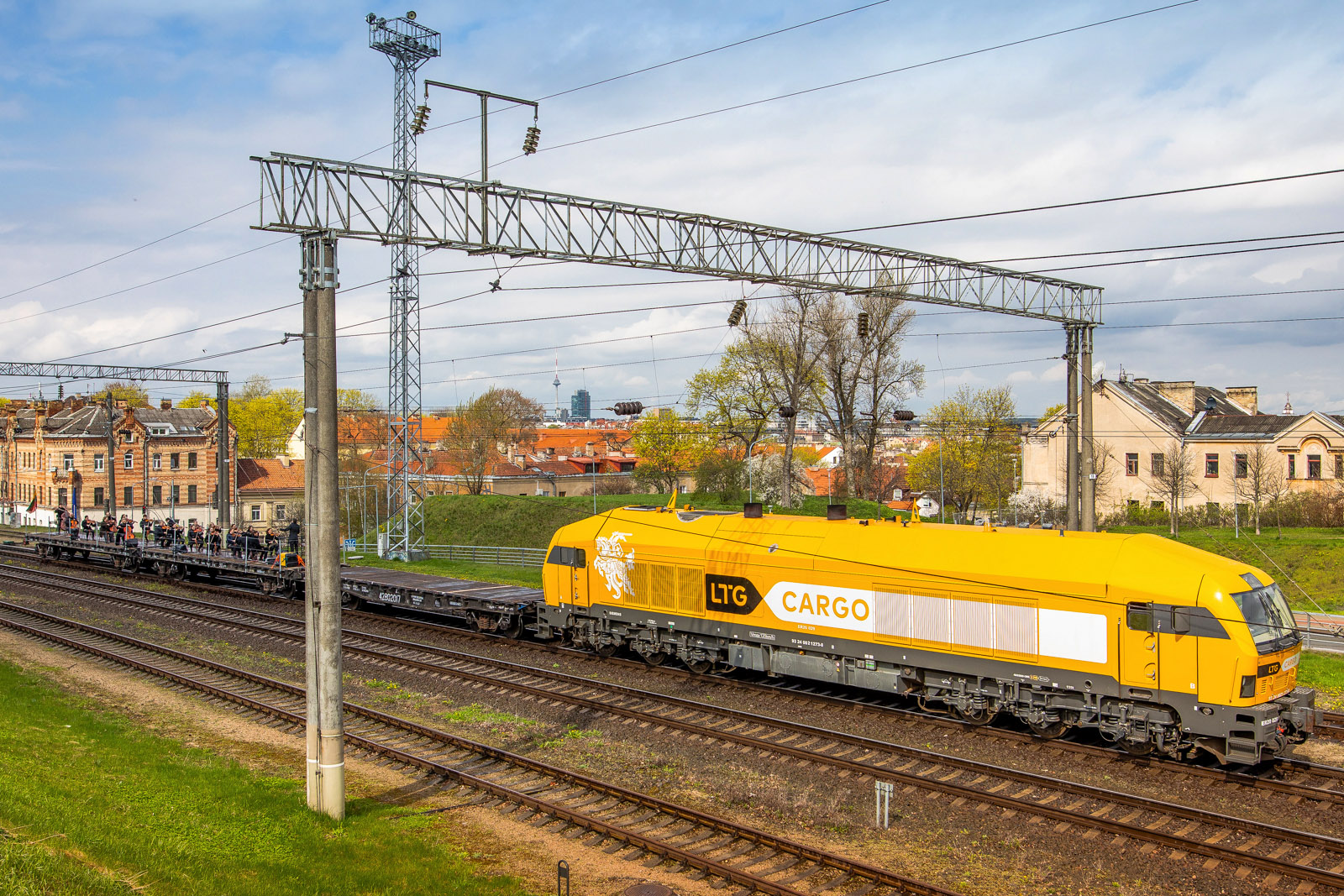 Yes, the Vilnius City Municipality St. Christopher Chamber Orchestra was boarded on two of the cars of the trains. The reason? A unique performance of the European Union anthem "Ode to Joy" took place while the train was in motion.
About the performance
A chamber orchestra playing on a moving train sounds challenging enough. But the orchestra accepted it with interest as it would be their first time to play on tracks.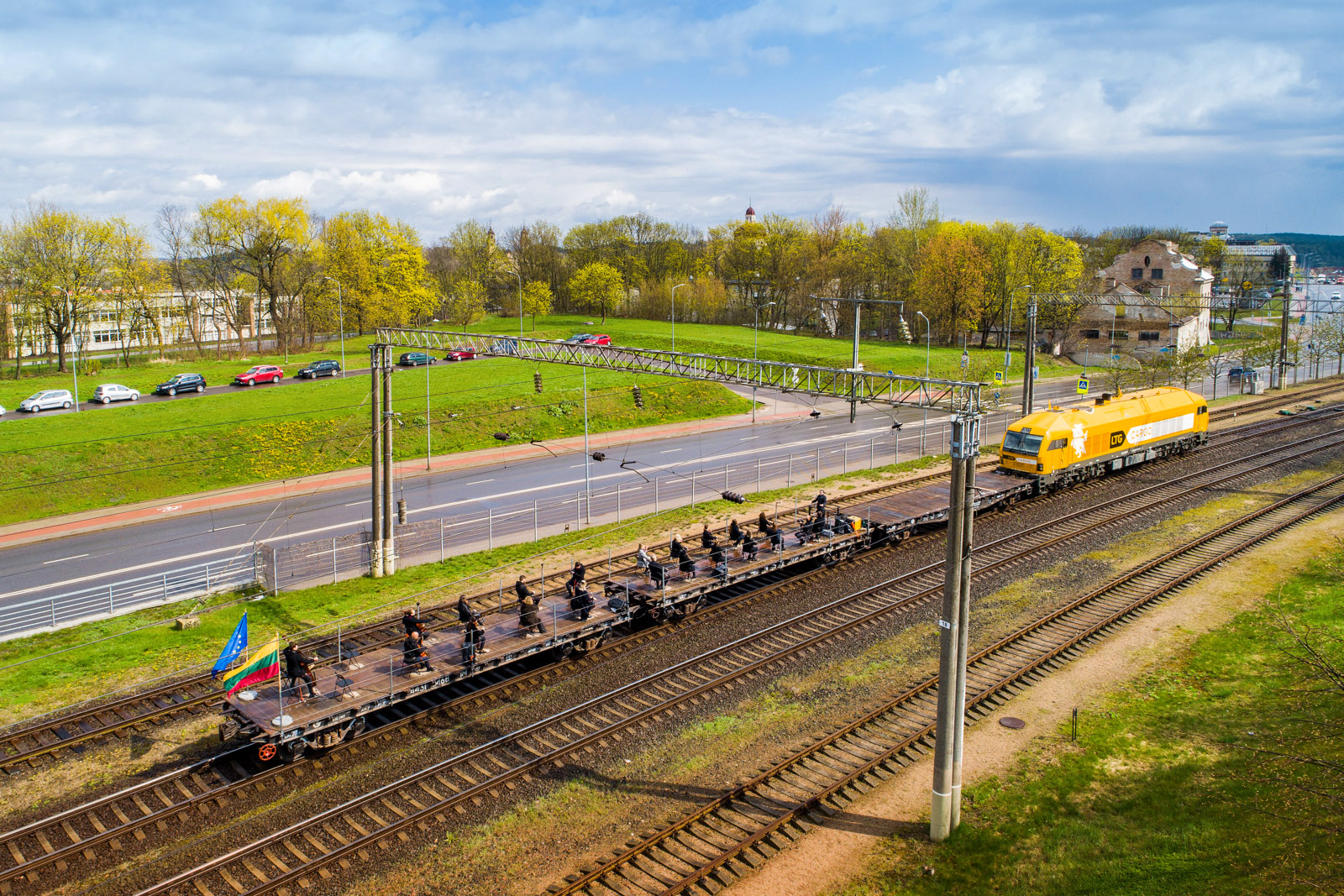 Special preparations had to be made for this performance to take place. For example, a safe speed of 15 km/h was chosen for the train. The platform cars were equipped accordingly with barriers to ensure the safety of the orchestra members that were seated at a safe distance from each other during the entire journey. A safety briefing was organized before the performance.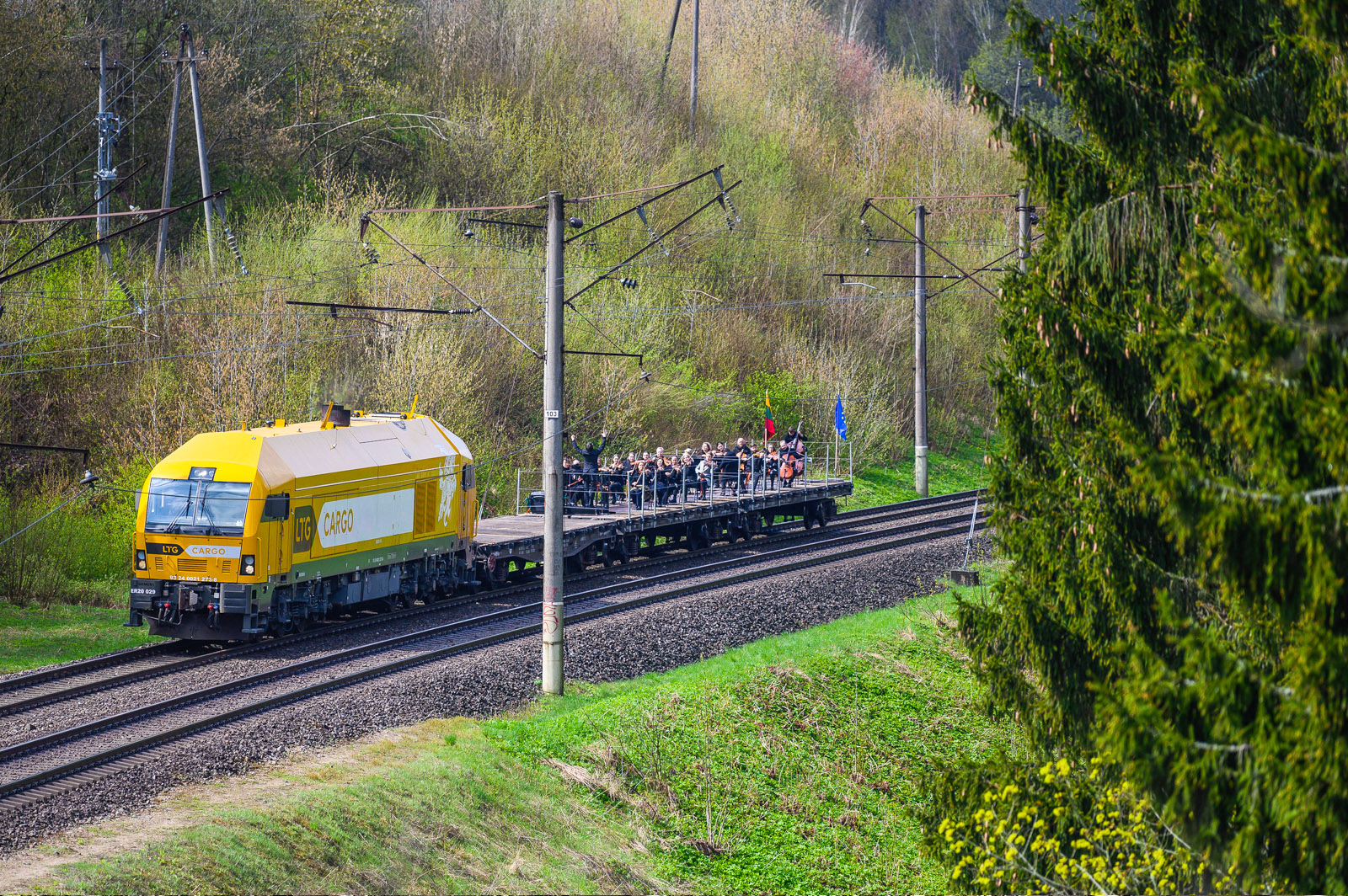 "Ode to Joy" was performed by 18 musicians conducted by M. Barkauskas. According to the orchestra's director, it was a fun experience for the musicians, especially having in mind that they were unable to perform to full houses during the Covid-19 pandemic.
We are used to playing in halls, where we not only see the conductor but also hear each other, and outside the orchestra could not hear itself acoustically well. In this case, we didn't have the comfort of an open space, but we managed to pass the test", Nerijaus Masevičius, director of the St. Christopher Chamber Orchestra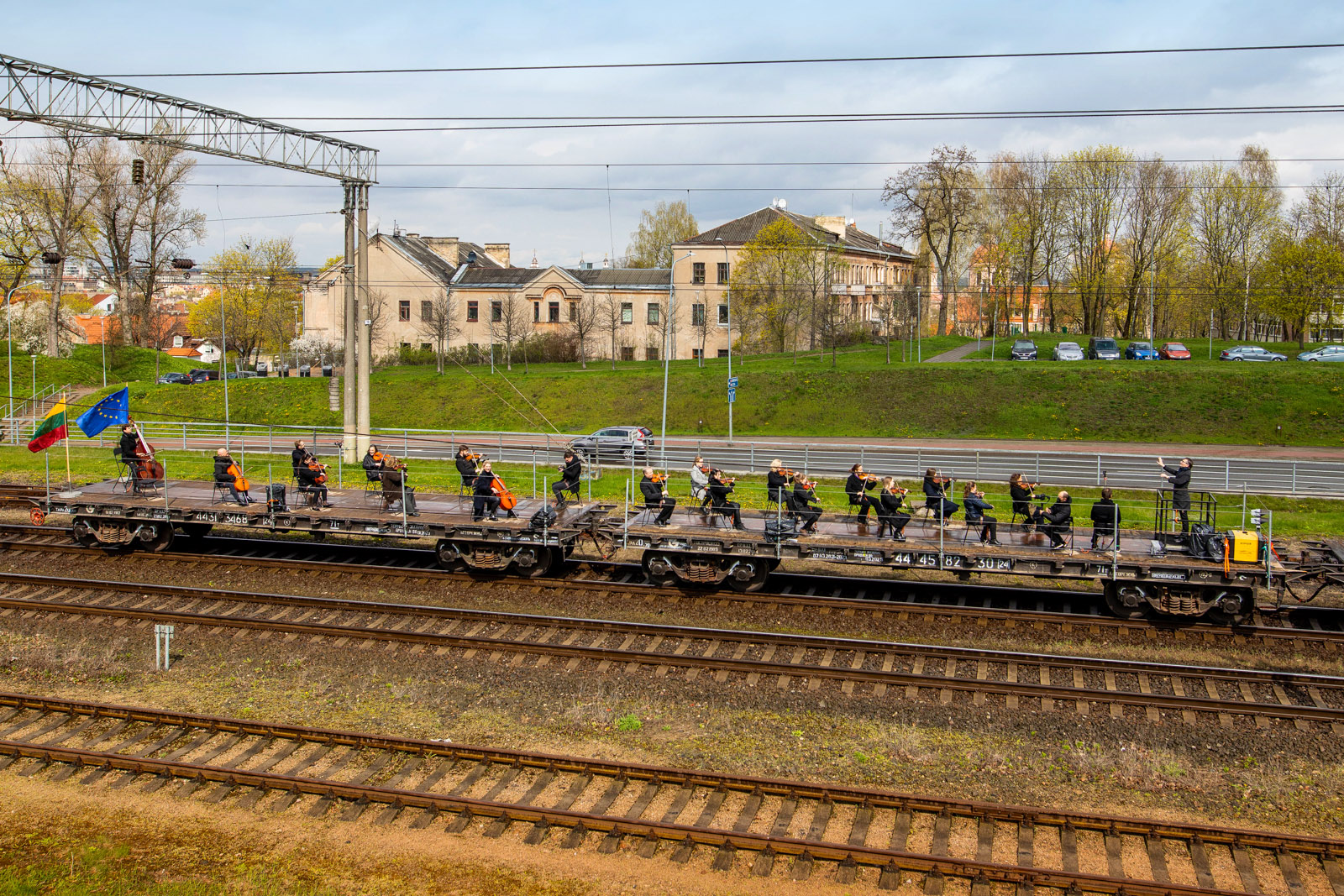 Video
Without further ado, see and hear the "Ode to Joy" performed by the St. Christopher Chamber Orchestra, featuring an LTG Cargo EuroSprinter (ER20 029):
More music performances by LTG
It is not the first time Lithuanian Railways is showing first-class creativity with music. In 2018, on the occasion of the 16th of February, a unique train orchestra was created to play Lithuania's National Anthem, conducted by Donatas Katkus – the first time in history that the Lithuanian national anthem has been performed in this way.
Later the same year, a special musical gift was sent to Poland on the occasion of the centenary of its independence. The national anthem of the country, performed by a septet of locomotives and conducted by Maestro Zbignev Levicki:
About the EU Year of Rail
The European Commission has declared 2021 the European Year of Railways to promote this environmentally friendly, comfortable, and safe way of traveling. Visit our recently updated article below to find out ore about the initiative:
[EU] Get ready for #EUYearofRail's Connecting Europe Express [updated]