Last month, Railcolor News reported on GB Railfreight expanding its fleet with 'Class 69' locomotives – former Class 56s being modernized and getting a major overhaul. 69 001 was shown testing at the Severn Valley Railway in a grey primer coating.
Now, GB Railfreight (GBRf) has unveiled 69002 – the first machines back from the paint shop. It is painted in the old-skool British Rail Large Logo livery,  a design used for Class 56s in the past. The repainting was done at Arlington Fleet Services in Eastleigh.
The backdrop looks familiar? You may have seen it before: check out the retro-GBRf 66793 and the first Railadventure Class 43 powercars.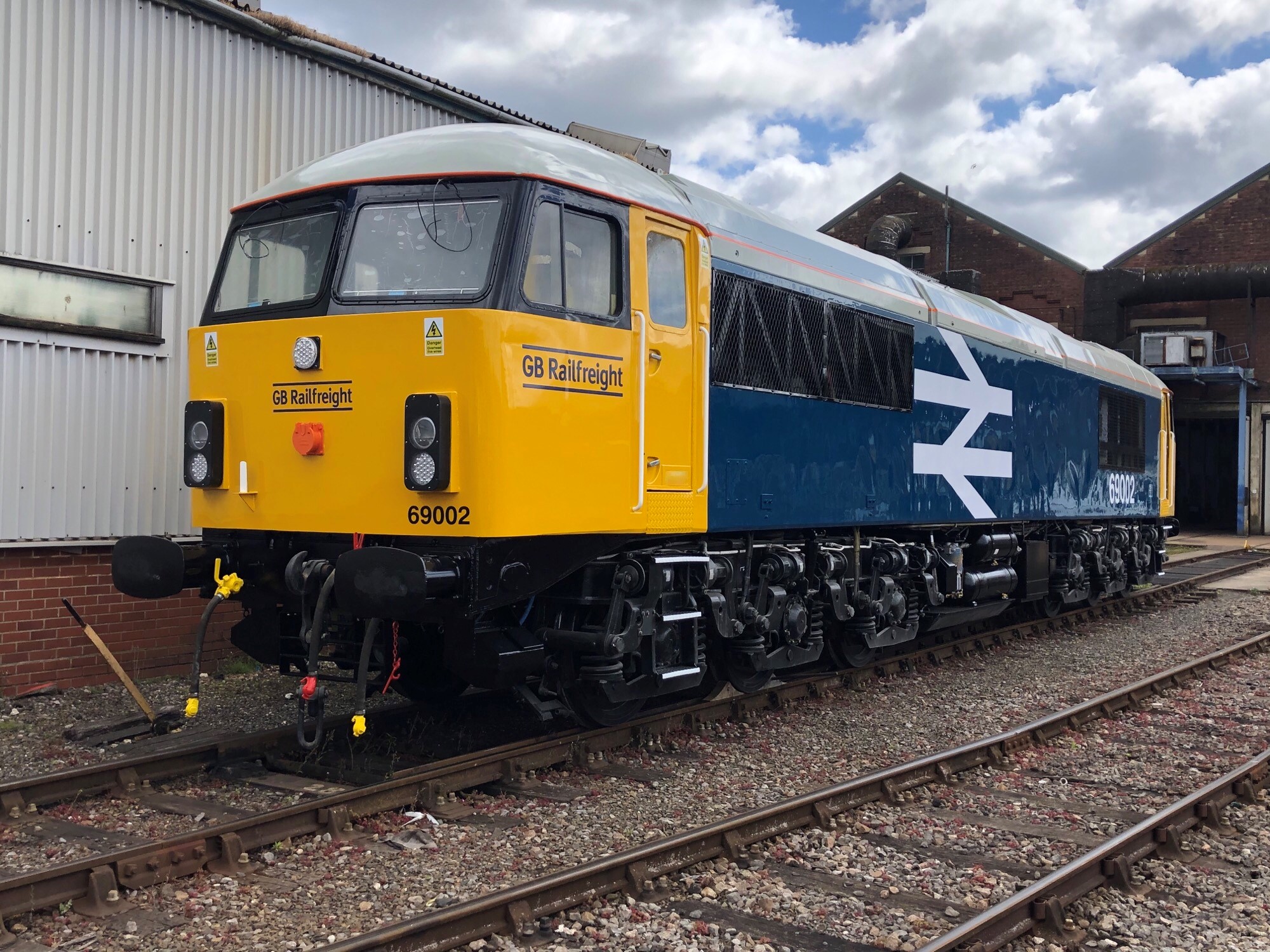 Almost all other Class 69 locomotives will sport the dark blue/orange design of GB Railfreight. Almost, as it is rumoured that 69001 will get a Progress Rail inspired livery. We will keep you posted.