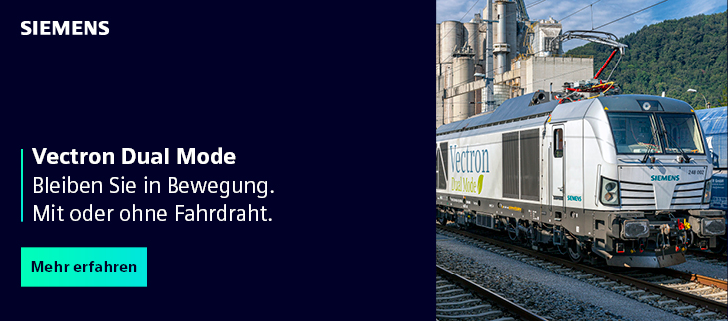 Creating a uniform livery design for a specific locomotive fleet is always an option. But then there is also the opportunity to make each of the machines unique by giving them a custom-made design. In its visual communication, E-P Rail from Romania has clearly opted for the second strategy. And we've already seen it on their Transmontana locomotives. Now, we switch from red to Capri blue, as we cover the fleet of brand new Smartrons.
Railcolor News thanks Alexandru Popa, Alexandru Grădinariu, and Antonio Istrate for their photo contributions. This article was originally published on 06.11.2020 – and updated on 22.04.2021 (new photos and information added; scroll down for the update).

E-P Rail owns a total of five Smartron locomotives. In Romania, they have been given numbers 192 003 – 007. And all of them have a special exterior design. Let's have an overview:
192 003
This was the first Smartron to debut a special livery. Being strictly geometrical is both linear and arrow based and blends in nicely with the Capri Blue base color of the locomotive. Different shades from white to full blue are being used to give a three-dimensional feeling to the composition. Interestingly, the front of the locomotive has been preserved clean with only the E-P Rail logo and the "Power to perform" slogan left there to catch full attention: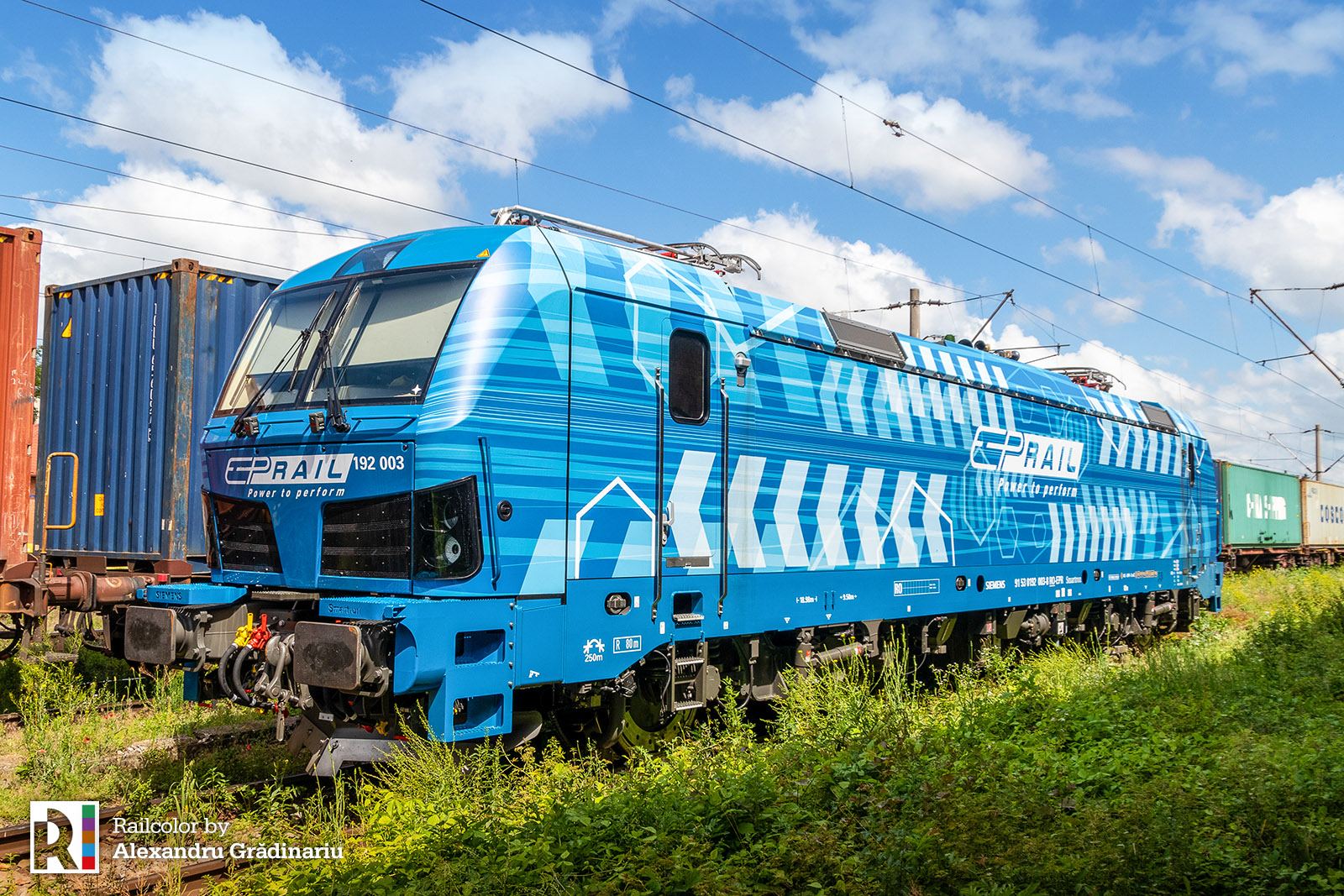 192 004
192 004 is quite different from the other two livery designs that E-P Rial uses on its Vectrons. Instead of arrows, the main visual element we observe here are tiled squares that bring a feeling of digitalization, as seen from above they relate to LCD pixels. There is also a third color being introduced here – red – which could serve as a 'bridge' between blue Smartrons and red Transmontanas. The E-P Rail logos have been given a highlight and, once again, the cab fronts remain clean.  The introduction of red can be also be explained by BCR Leasing's logo which is present on both sides of the locomotive (we didn't see it on 192 003).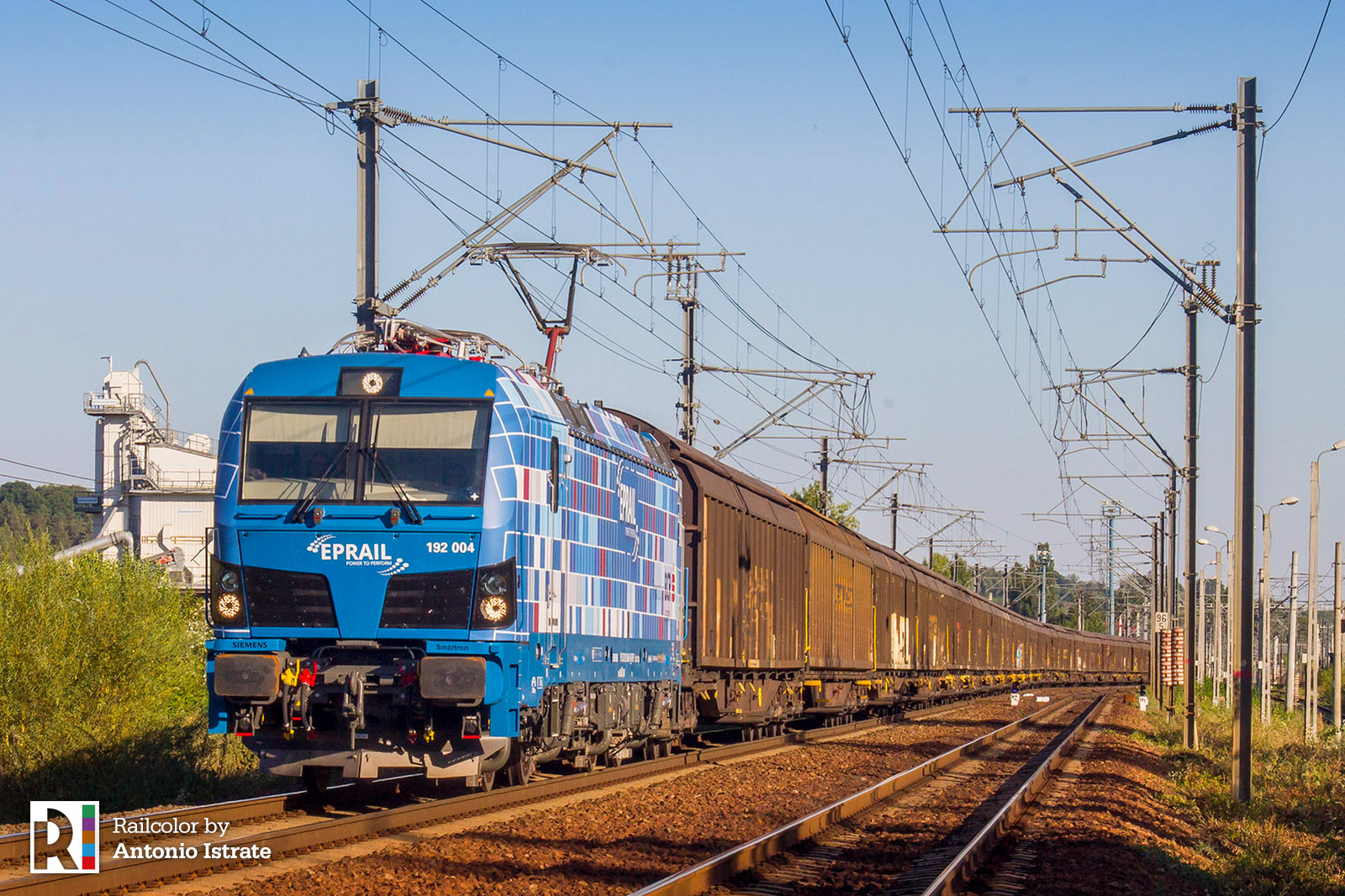 192 005
Here we see a more colorful version of 192 005, back to the original design, only this time red/blue gradients have been applied on the sides. The "Financed by BCR Leasing" motif is once again present, together with the now traditional clean blue fronts: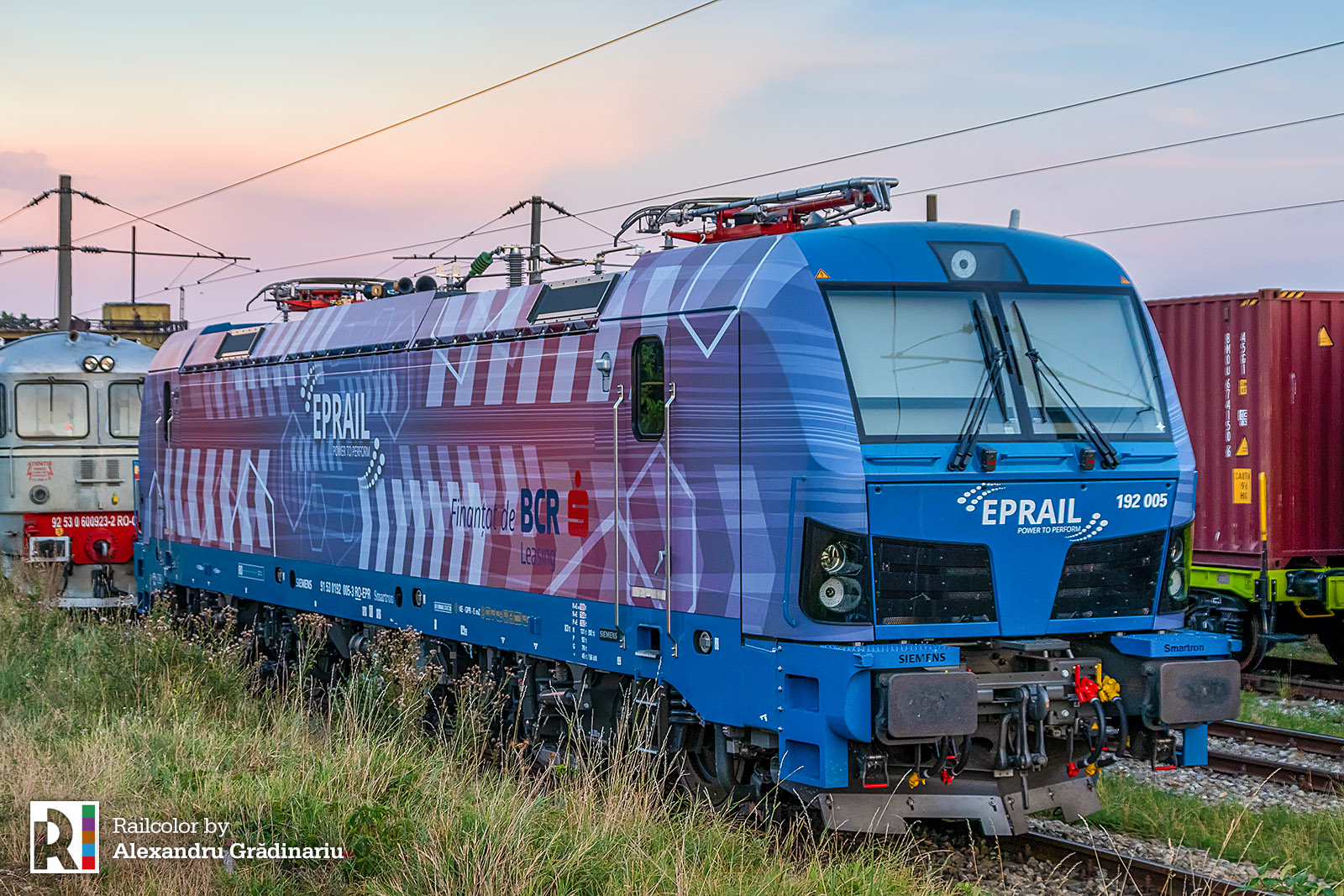 Update 22.04.2021: Visuals of 192 007 and 007

192 006
Next up 006. This one features a map of the world, the E-P Rail and BCR Leasing logos (already seen above), but also the logo of Kronospan and their vision: "Wood perfected":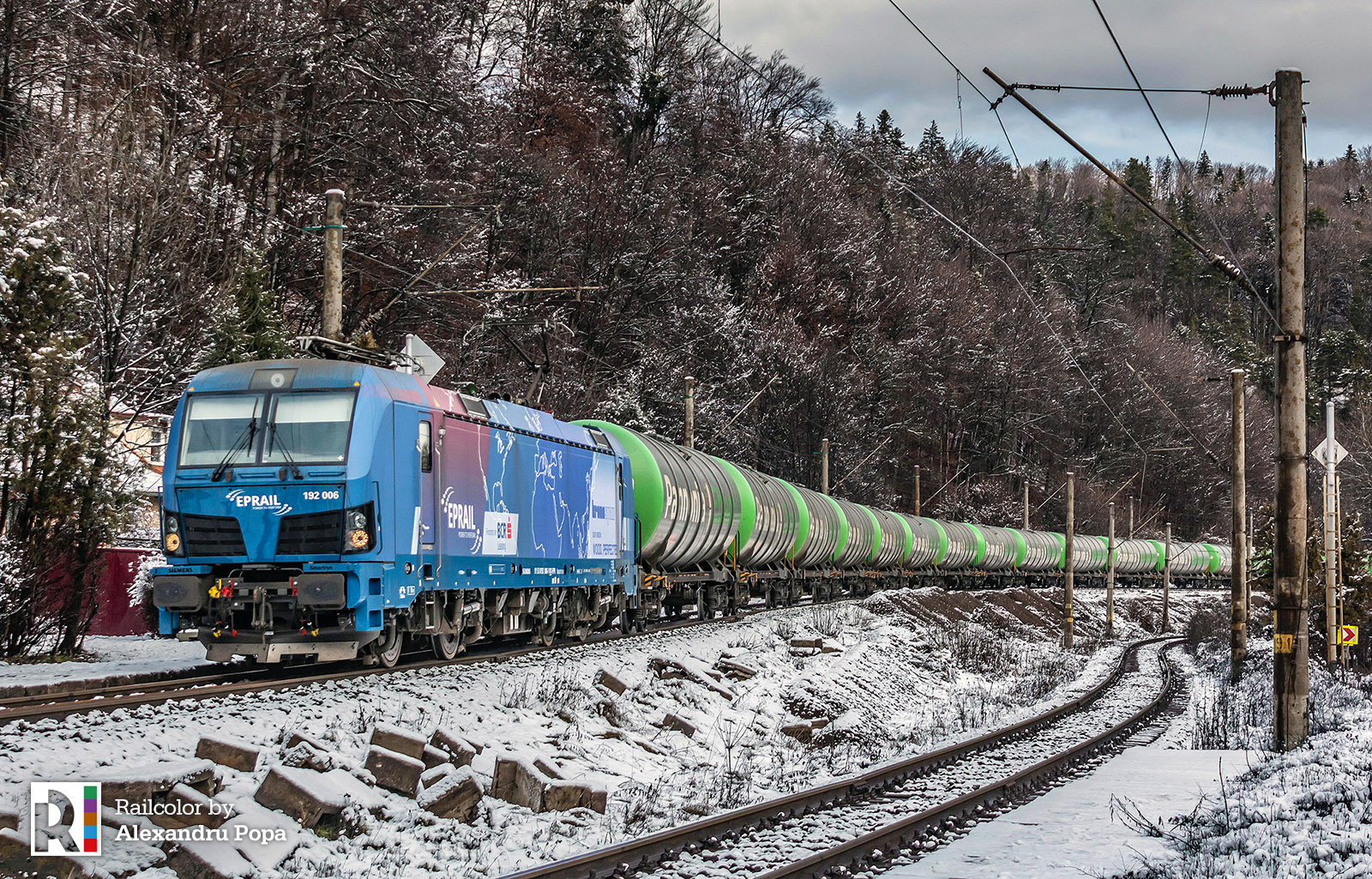 192 007
The fifth member of the E-P Rail Smartron fleet is 192 007. Here we see an 'irradiating' logo-centered design with wavy elements in light blue and red: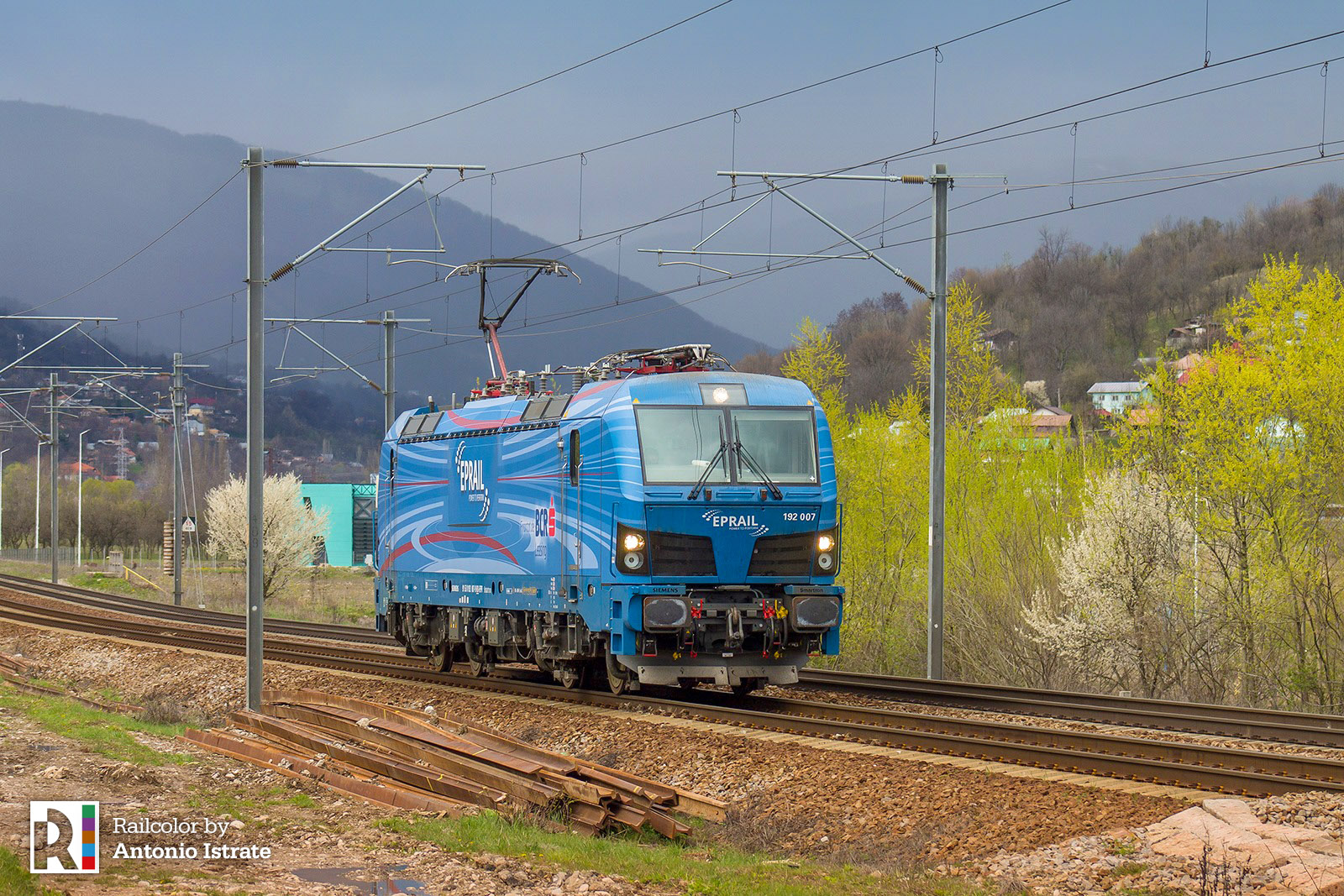 So there you have it, five Smartrons and five original livery designs. Which one is your favorite?
The Siemens Smartron on Railcolor News
As always, Railcolor News brings you all the information in a single overview. Check out our Smartron [Data] page for all the Smartron numbers, deliveries, and fleet details: