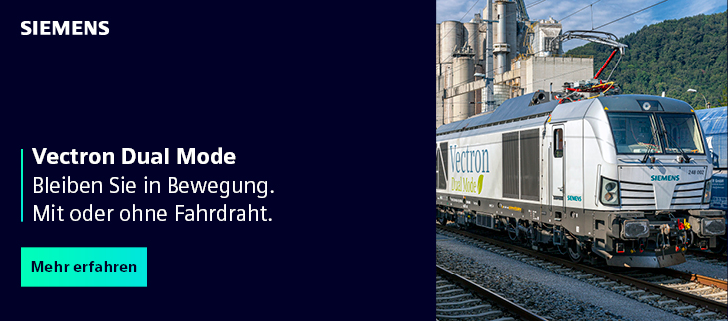 It's time for another red Vectron release. It's FOXrail's turn now. The contract was signed in January, at the end of February, stock locomotive 193 941 was seen in a red design for the first time. Now the machine is out for a trip to Hungary.
We thank Herbert Pschill, Dani Szabó Tomas Öri, and Marcus Alf for sharing their nice images with us. This article was originally published on 30.03.2021 – and updated on 31.03.2021 (new images added; scroll down to see them).

On 29.03.2021 the new red Vectron of FOXrail made an appearance. First, it was seen in Austria: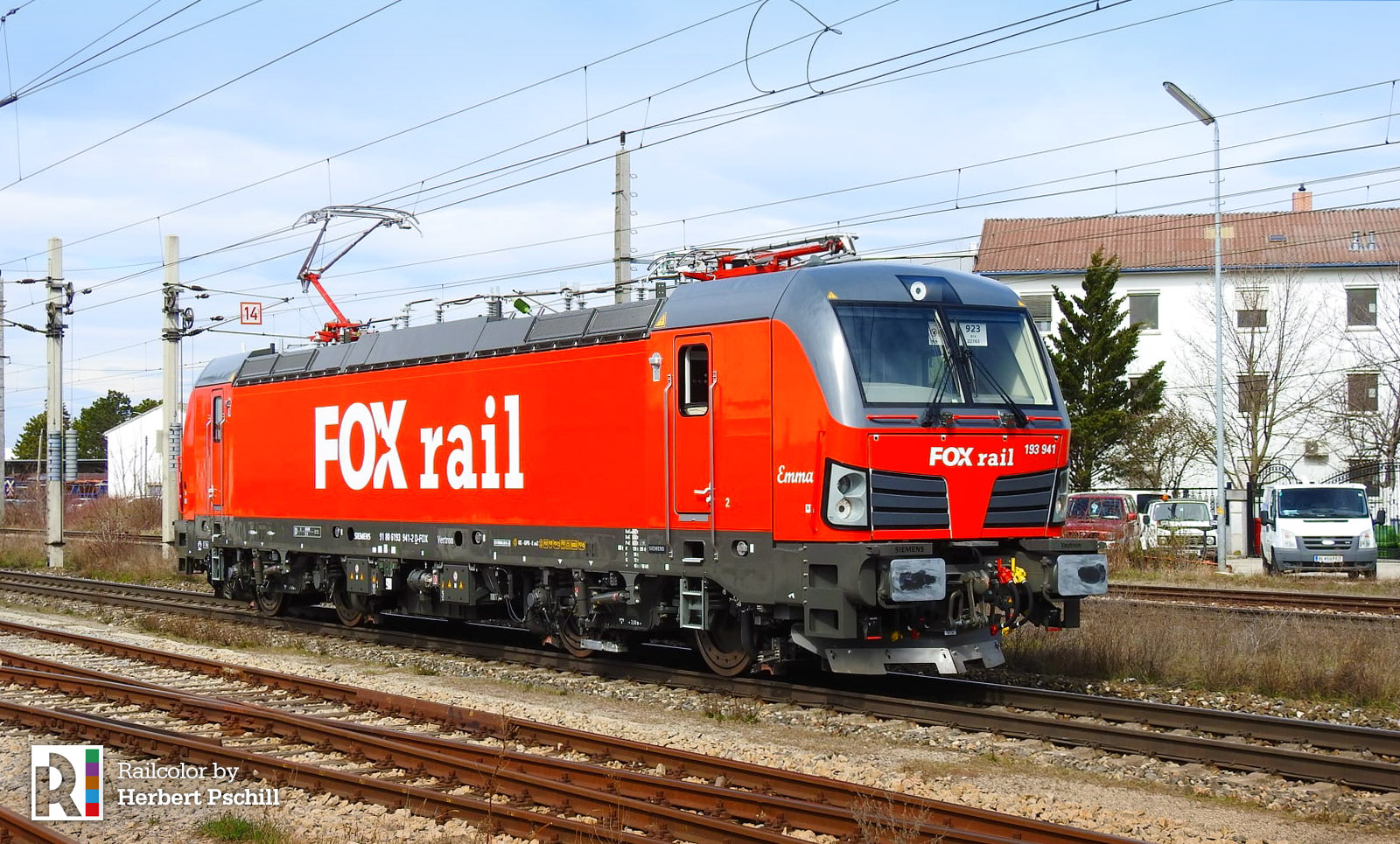 And shortly after, it arrived at the border station of Hegyeshalom in Hungary: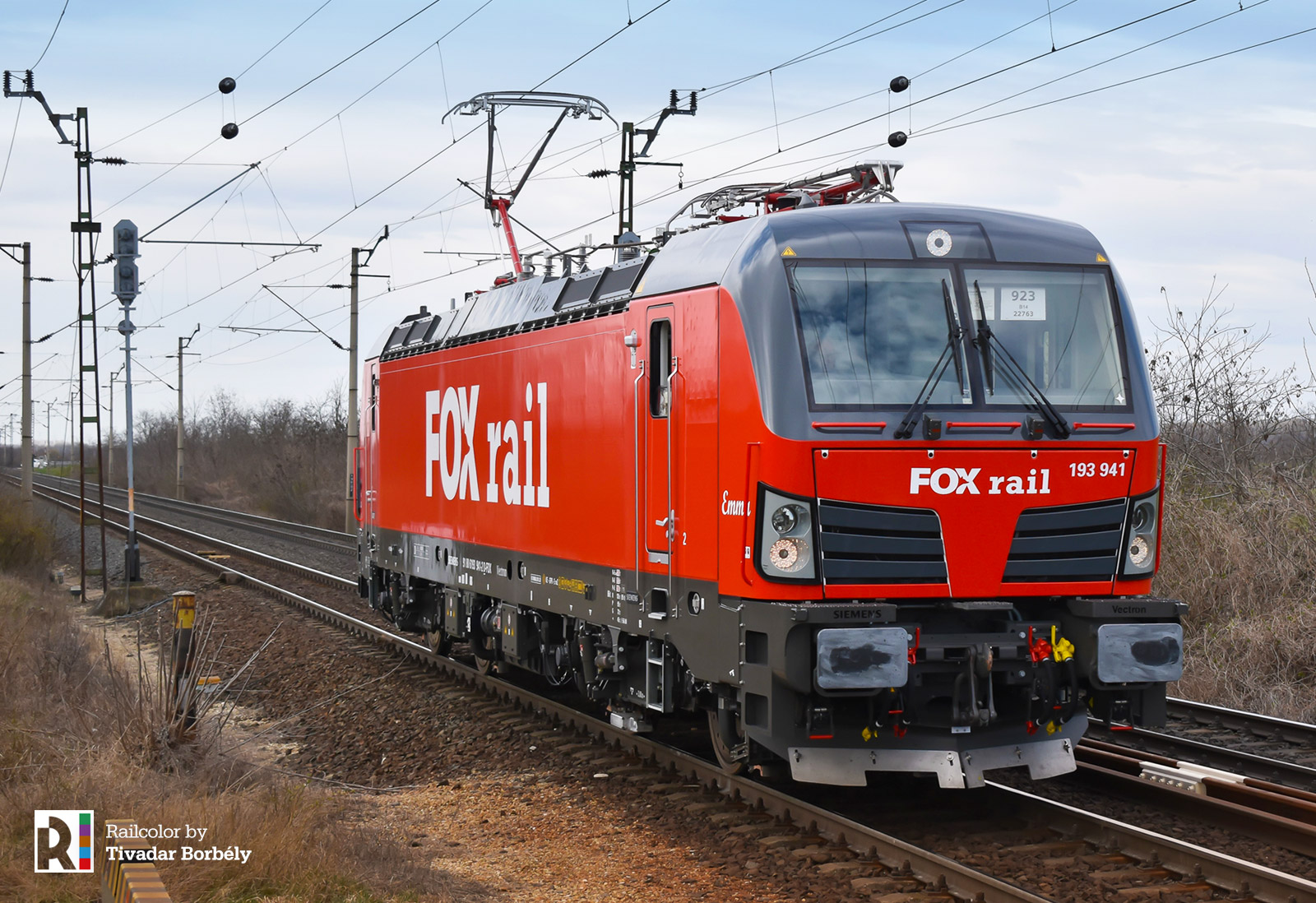 About the livery
The actual base of its body is white – which can be seen 'peeking out' underneath some details such as the bolts holding the front cab cover. Apart from the FOXrail logos, positioned centrally on all sides of the locomotive, there is also its name, Emma, written in a cursive typeface: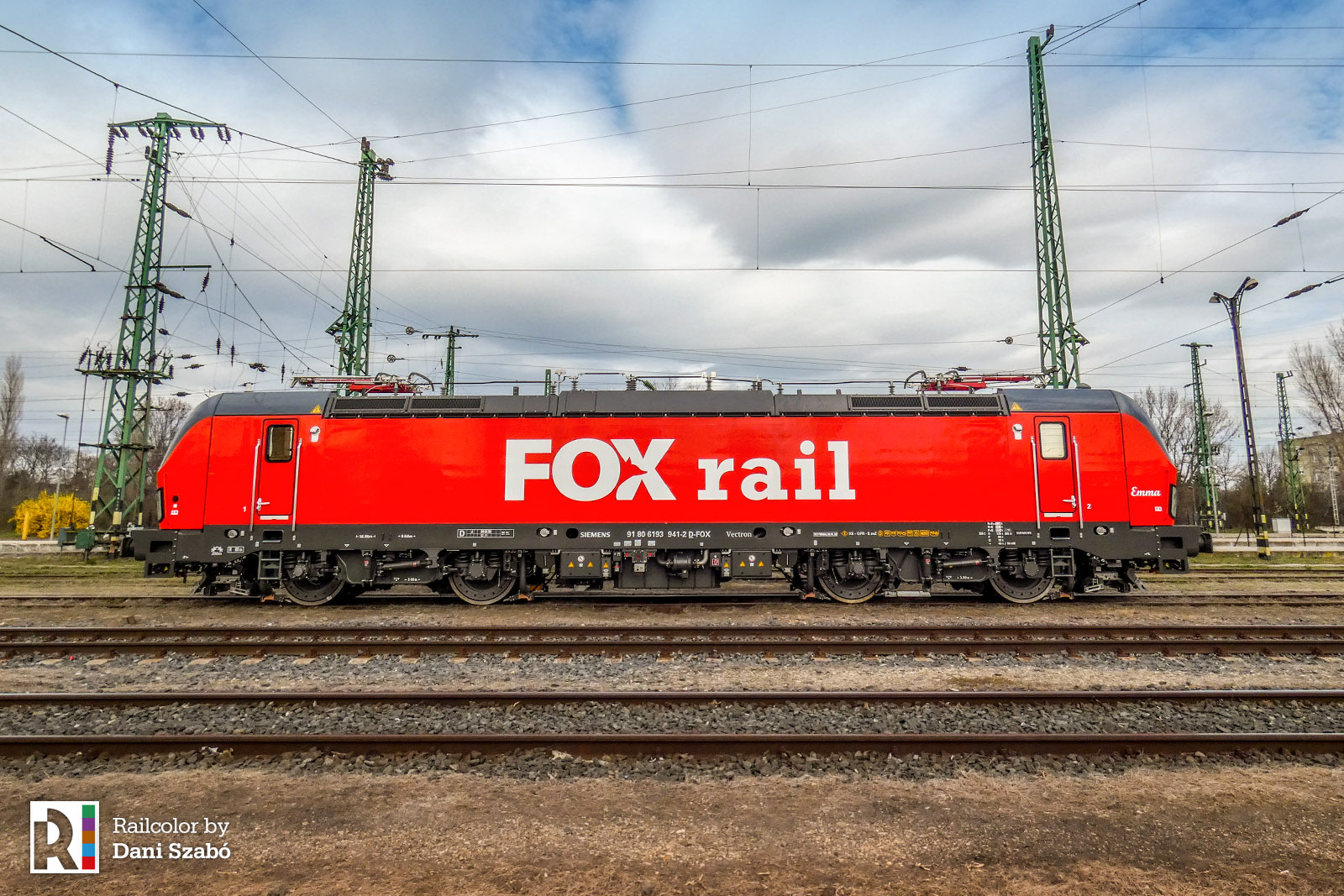 Emma's EVN number is 91 80 6193 941-2 D-FOX and it is equipped with the B14 country-specific package, enabling operation in DE-AT-HU(-SK-CZ)-BG-RO.
For more data on the machine (which is not brand new, by the way), visit our recently updated Expert article.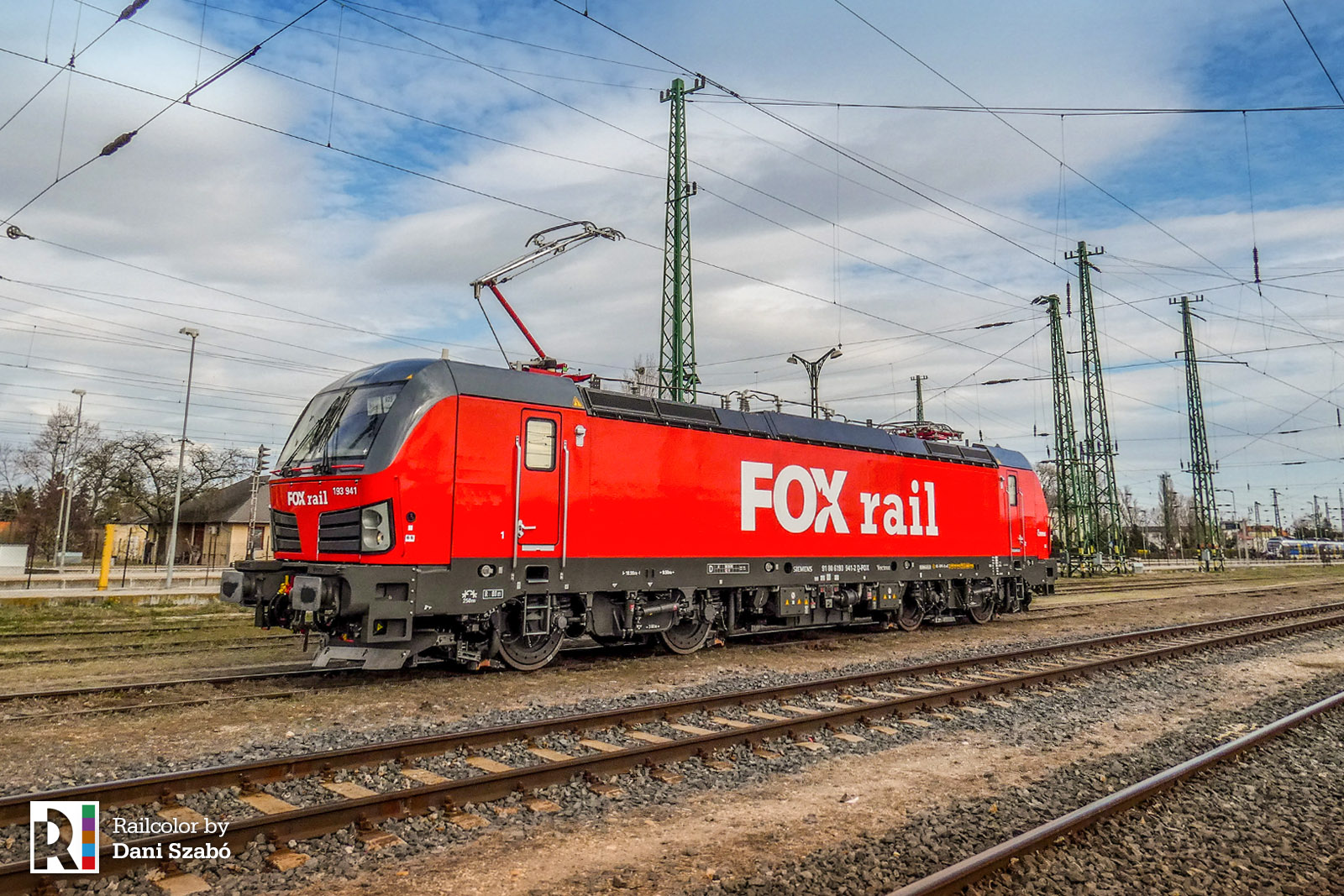 Update 31.03.2021
A closer look at the locomotive's country raster grid reveals the countries mentioned above with Czechia still crossed over:
Yesterday, (30.03.2021) the locomotive had its first assignment in the form of intermodal service. Below it is seen passing over the on the Neuenbeken viaduct (Altenbeken – Paderborn) in Germany: