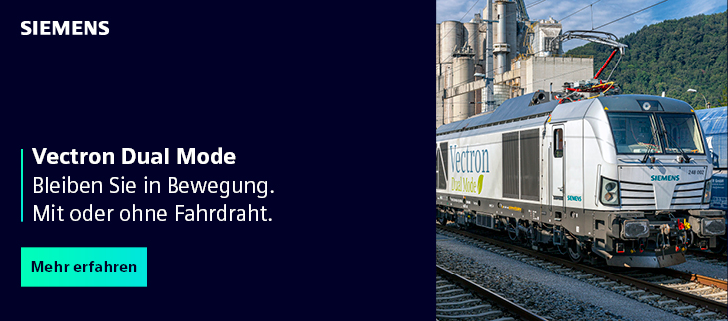 In the past days, the VUZ-branded Vectron intended for test operations at the Velim test circuit has been out and about, running commercial services for ČD of Czechia. And there is no surprise here as 193 902 is indeed intended for both passenger and test train rides.

We thank Fabian Bronsch for submitting the picture – go check out more of his pictures on Instagram
There is a new guest on the German railway network – or rather one that has returned (it is 11 years old!) with a new owner and outfit. On 17.03.2021 the locomotive was captured near Ludwigsfelde in Germany. It shows EC 379 from Kiel Hbf to Praha hl.n being pulled by 193 902 of ČD/VUZ Velim: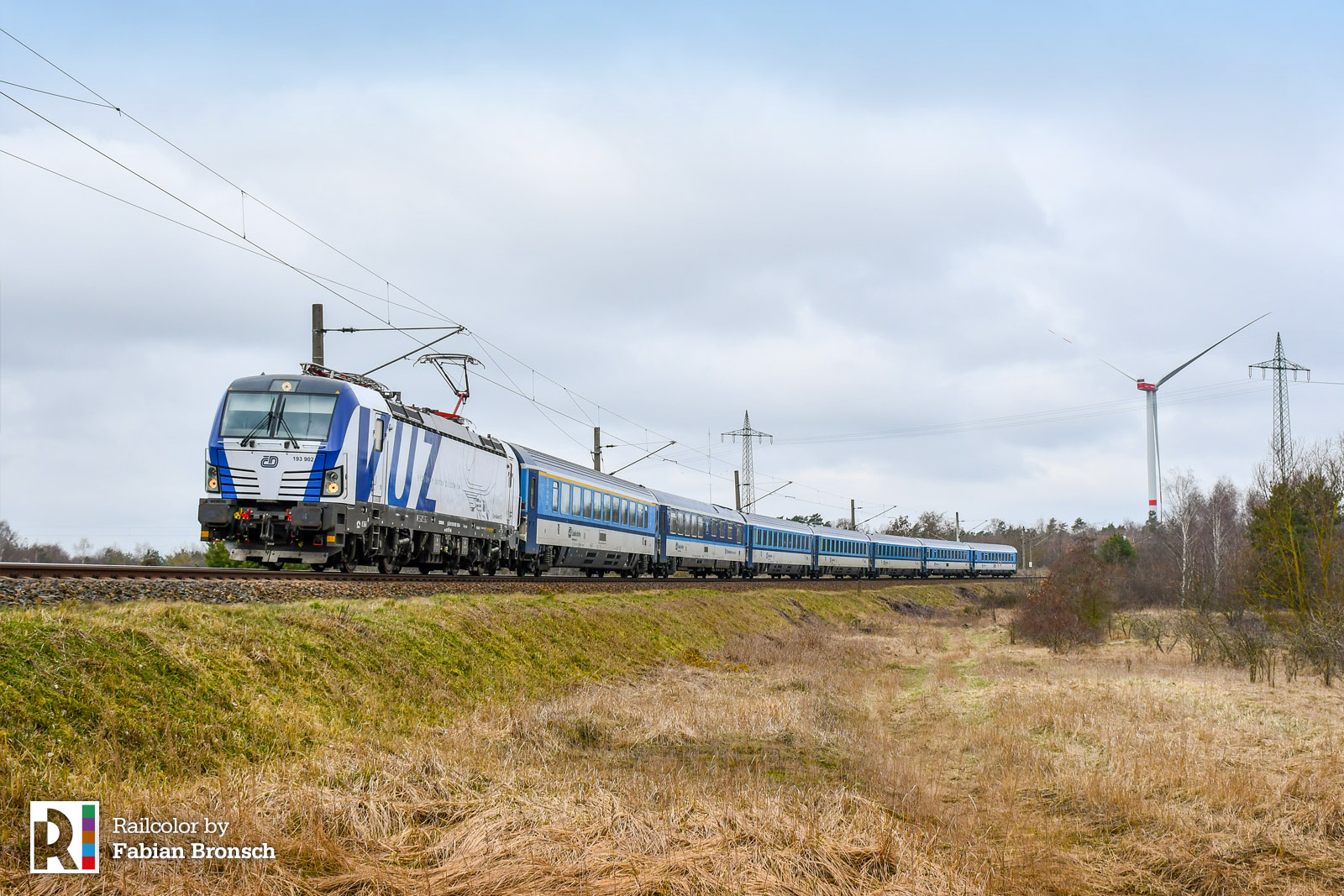 About 193 902
Model: Vectron MS;
Top speed: 210km/h;
NVR-Number: 91 80 6193 902-4 D-CD;
Year built: 2010;
Works number: 21694;
Previous owner: Siemens Mobility (D-SIEAG).
This is what the locomotive looked like in its 'previous life':
For further information on this unique machine, visit our dedicated article below:
[DE / Expert] Almost 10 years old! Siemens 193 901 and 902 in the picture