The Spanish/Swiss hybrid invasion on six axles is far from over. Yet another EuroDual is making a premiere for yet another German operator. This time its Holzlogistik & Güterbahn (HLG)'s Pronto Rail.

Railolor thanks Andreas Kunert for his photo contribution. Make sure to visit his Flickr profile.
A EuroDual with a blue front has appeared on the scene. This is 159 215 of HLG.  The locomotive was spotted while on a test drive between Braunschweig and Magdeburg (DE) on 02.03.2021: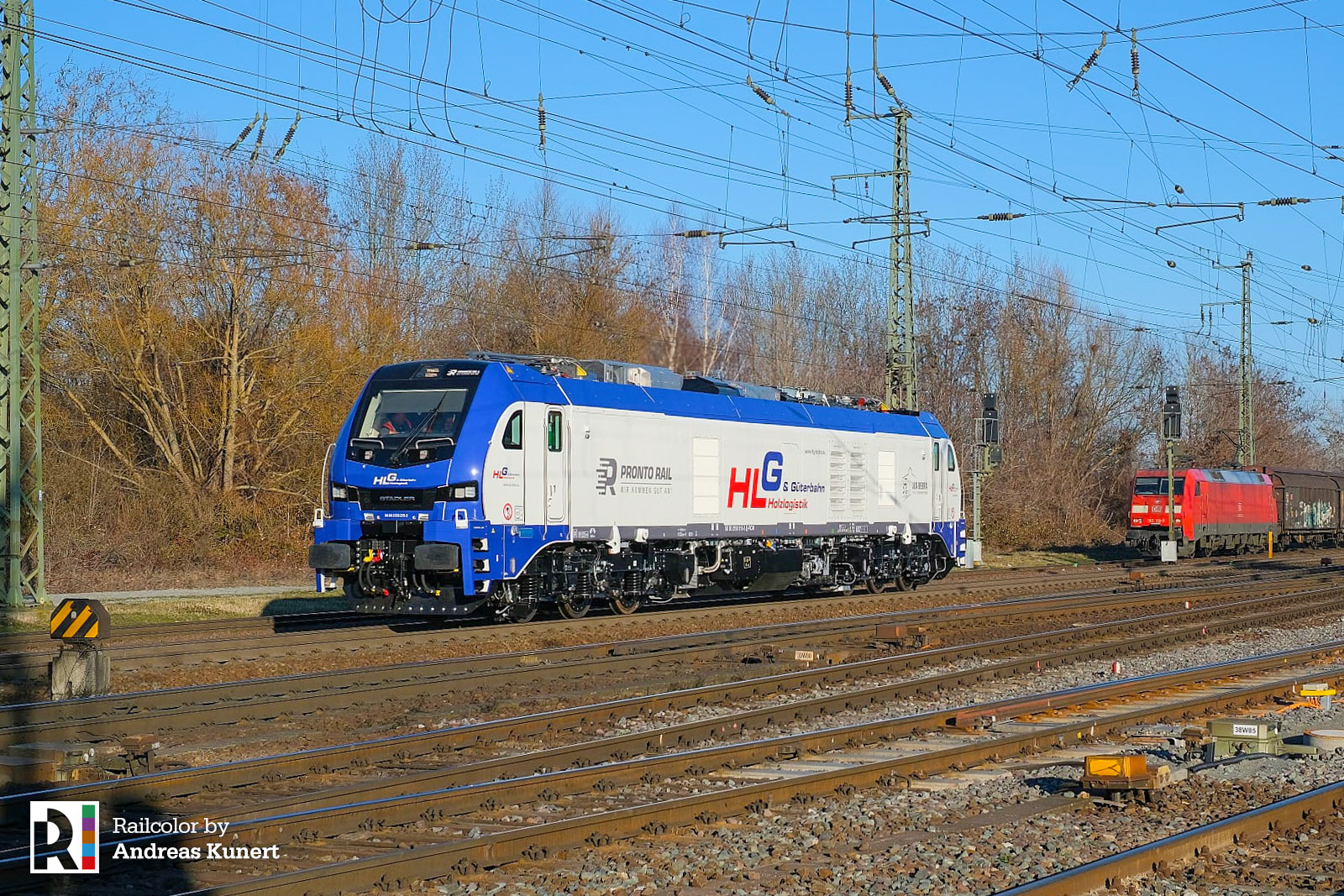 About the livery
The applied livery design features a full blue front paired with a blue roof and partially blue body frame around the cabs. The central part of the frame has received a light gray base. HLG's logo is present as a large-scale version on the sides, as well as in smaller sizes underneath the cab windows. The Pronto Rail logo has been included in gray on the sides, but also in white at the very top of the cab front (to the right of the headlight).
For a full overview of all upcoming EuroDual customers for ELP in Germany, make sure you visit the data pages below:
Got pictures yourself?
Pssst, have a nice image of this or any other news-worthy modern locomotive yourself? Head on to our picture submission page and we will be happy to feature it on Railcolor News while linking back to your photo profile of choice.