They keep coming and coming. Further EuroDuals begin their commercial operation for private operators across Germany. Up next: Ecco Rail.
Railcolor thanks Christian Tscharre and Sebastian Bollmann for their photo-contribution. This article was originally published on 22.01.2021 – and updated on 28.01.2021 (new picture added). Scroll down to see the update.

Ecco Rail is the latest German operator to begin hybrid-powered activities powered by Stadler's EuroDual platform. 159 214 is the number of the first locomotive that the operator is leasing from ELP. In the early hours of 22.01.2021, it was seen at Neu-Ulm station in Bavaria;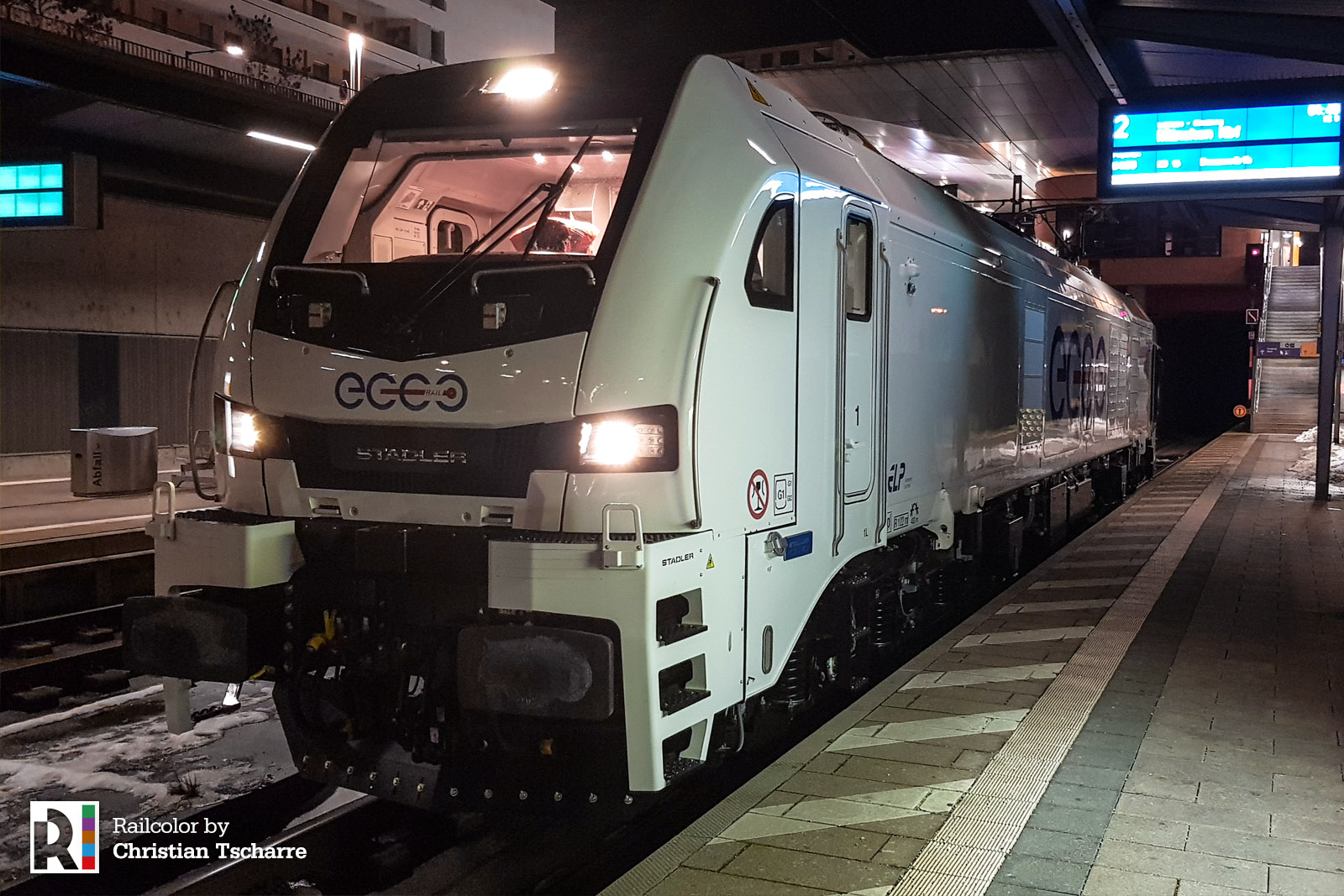 About the livery
Ecco Rail has opted for simplicity while branding the locomotive. A focus was put on the logos only – they have been applied both on the locomotive's sides and fronts. The base color remains (factory) white.
Update 28.01.2021
It's time for some action with trains. On 27.01.2021 the locomotive was spotted in Röddensen near Lehrte (DE) with a container service towards Hamburg:
For a full overview of all upcoming EuroDual customers for ELP in Germany, make sure you visit the data pages below:
Got pictures yourself?
Pssst, have a nice image of this or any other news-worthy modern locomotive yourself? Head on to our picture submission page and we will be happy to feature it on Railcolor News while linking back to your photo profile of choice.