ÖBB and Siemens Mobility have presented the exterior design of the new generation of Nightjet trains; 7-car loco-hauled consists of which 13 have been ordered and are currently in production. Let's kick off with the newest renders: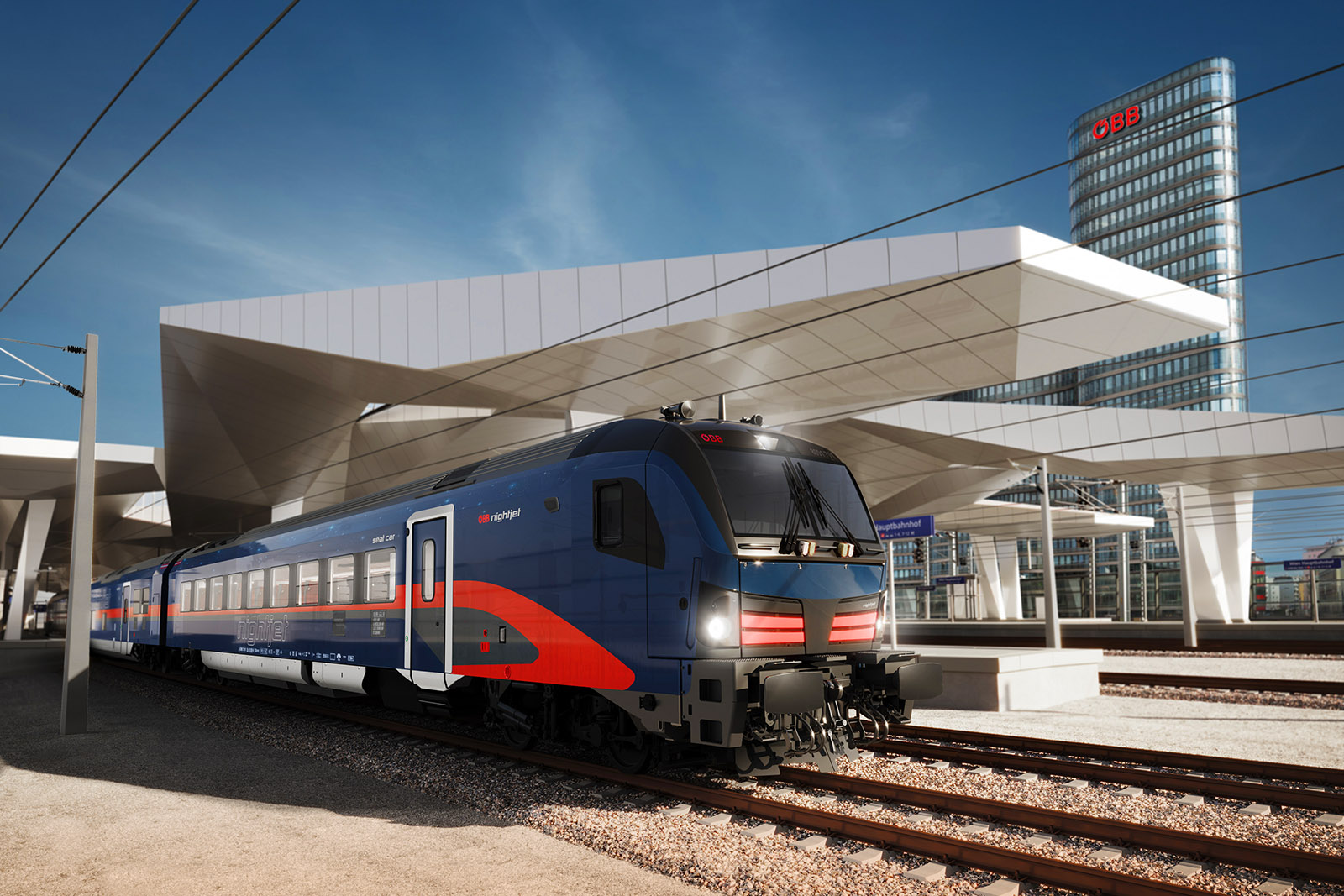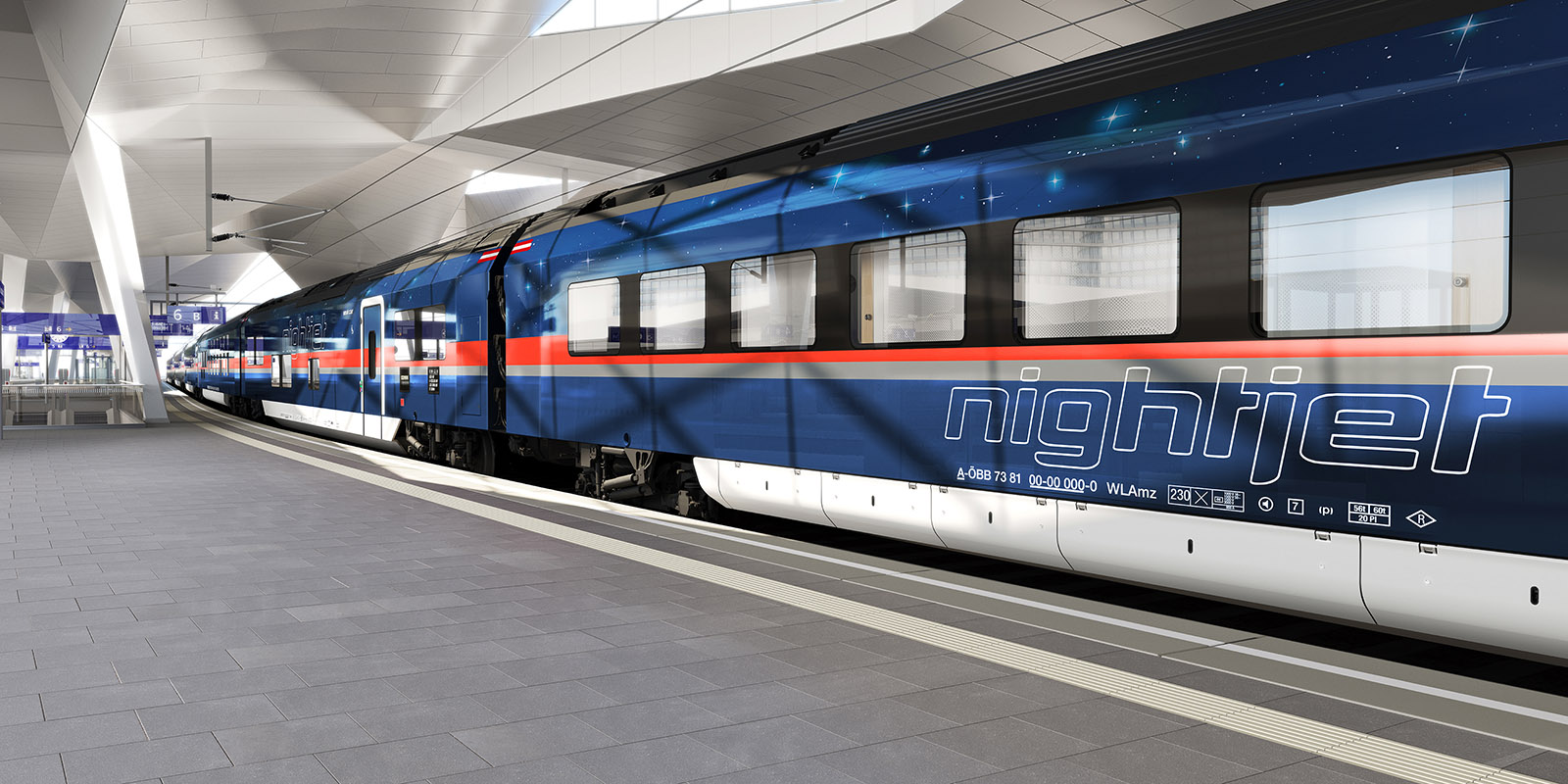 Live presentation in Vienna
On 23.02.2021, Siemens, ÖBB together with the Austrian minister for transport Leonore Gewessler presented the project live from Siemens' factory in Vienna. With a fully painted body of a new intermediate car in the background, the notables spoke about the existing plans with the new night trains.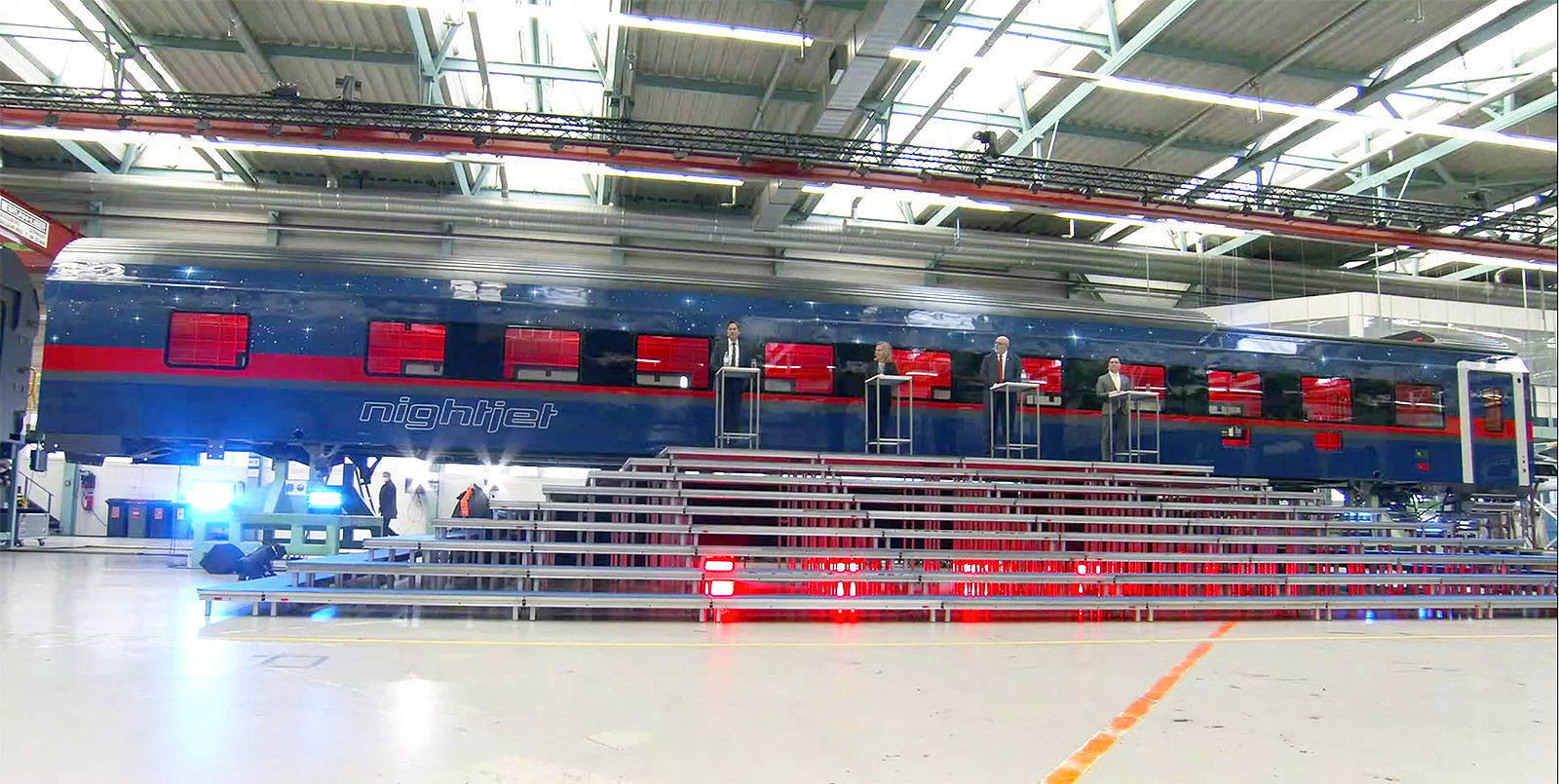 Press conference highlights:
The new Nightjet trains should become an eco-friendly alternative to short-haul flights;
13 trains of seven cars each are under construction;
ÖBB and Siemens prefer to order/built another 20 trains, right after the first 13 have been completed;
First revenue services planned for December 2022 to Roma and Milan;
Existing Nightjet rolling stock not phased out – very much needed as these are authorized in many countries;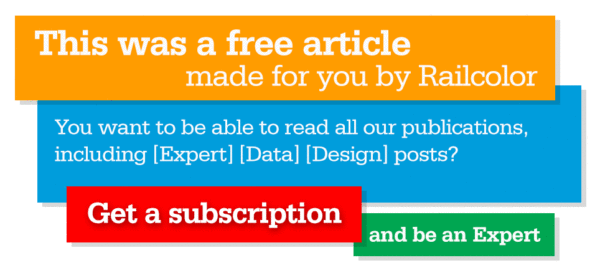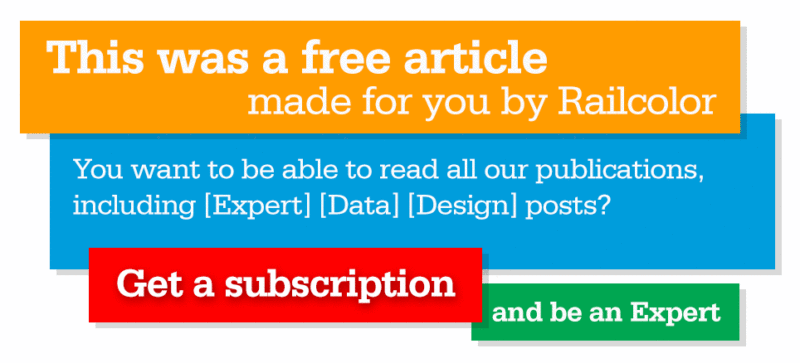 Technical highlights:
The trains represent a new platform – not an evolution of an existing Viaggio product;
Technical Vmax will be 230 km/h;
It will be possible to transport bikes;
Leveled entry possible;
40% (!) weight reduction for the bogies, a project together with the University of Graz;
Windows optimized for 4G and 5G network signals;
Strong focus on smooth and quiet running, privacy, modern comfort, and wifi.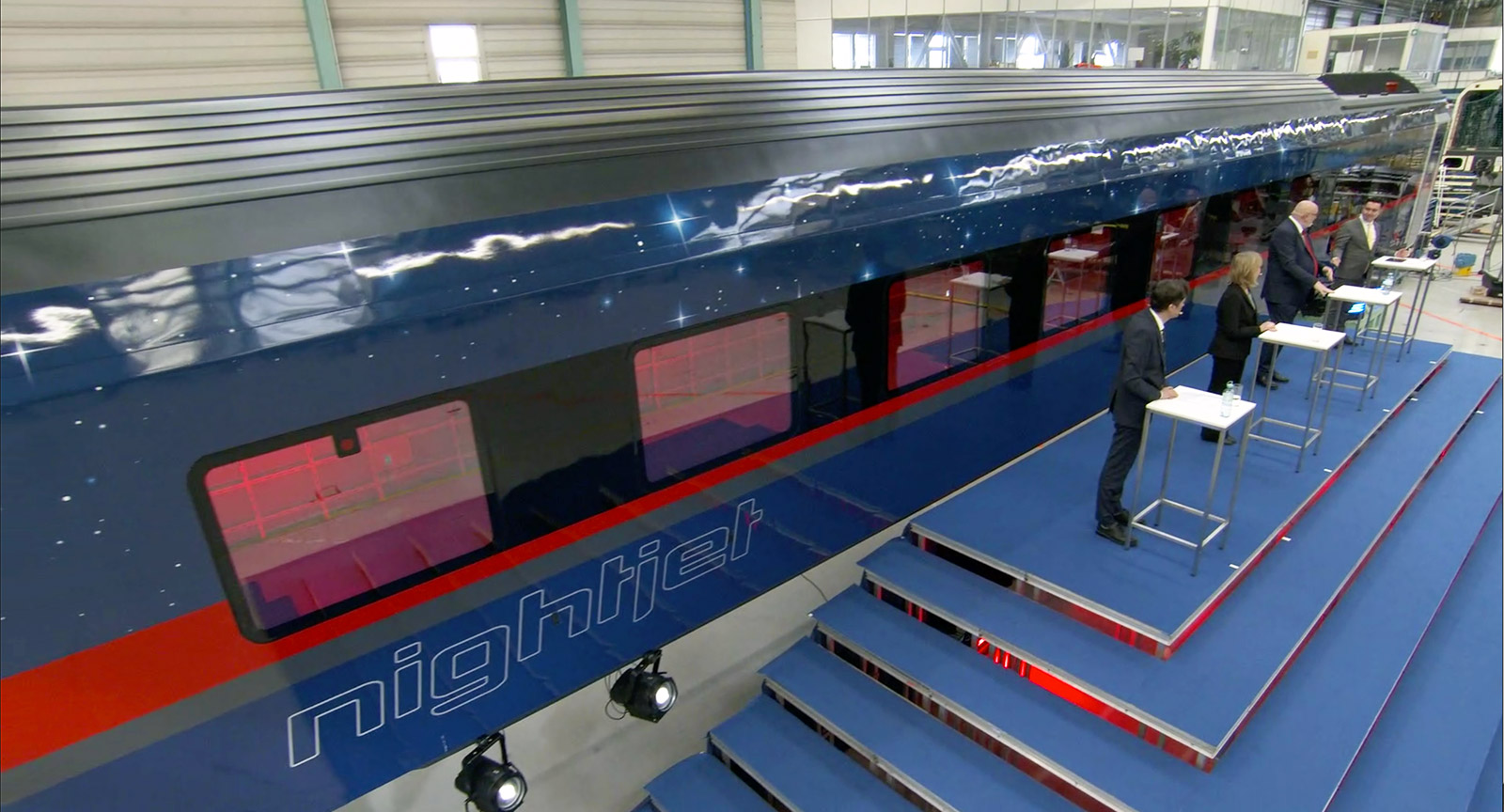 What do we see?
The conference gave us a quick peek into Siemens' Vienna workshop where several new Viaggio passenger coaches are being assembled. The coach in the spotlights did not have an interior yet. As expected it has a blue version of the existing Railjet livery with red and dark grey striping. The upper half of the coach is decorated with a subtle 'starry night'. Design renders tell that the driving trailers will get the same cab module as used for Vectron locomotives. The fronts are painted dark grey and red.
In production:
This slideshow requires JavaScript.
What will be inside?

There was no news about the new interiors. For this topic we refer to our previously published articles:
[AT / Expert] Inside the new ÖBB Nightjet: Mini capsules, family compartments, and deluxe lounges
[AT / Expert] A look inside the new Viaggios for ÖBB; Siemens Mobility is Moving beyond
How to: #Nightjet Wagenkasten bauen – easy oder? 😏 Film ab 🎬 #oebbXsiemensmobility #nightjetliebe pic.twitter.com/C3ThXQeZIG

— ÖBB (@unsereOEBB) February 23, 2021
Backgrounds
1 year and 10 months are left until the introduction of the new loco-hauled trains. Today we saw the Nightjet trains, but remember that ÖBB also has eight technically related 'day trains' on order which will enter service as 'Railjet'. Railcolor News introduced the modern interior and concept of these trains in November 2019. One year later, the first bodies under construction were shown.
A standard 7-car Nightjet '2.0' consists of two coaches, three couchette cars, and two sleeping cars. The couchette cars will offer mini-suites for single travelers. In the sleeping car each of the standard and deluxe compartments will have its own toilet and shower. Regular compartments will be available as well. Each of the trains will have a multifunctional car with a low-floor entrance, a barrier-free couchette compartment, and a barrier-free toilet.
In 2018, Siemens and ÖBB closed a framework agreement for 700 (!) new passenger coaches, with a potential vlaue of around EUR 1.5 billion. With only 147 163 coaches ordered, the agreement still leaves a lot of room for supplemental orders. ÖBB can extend the frame order beyond 2023 if it wishes too.