At the end of 2020, Austrian operator Wiener Lokalbahnen Cargo (WLC) introduced a new "Excellence in transport" design to its Vectron 1193 980. Now, a EuroSprinter follows with a slightly different theme.
We thank Dominik Pauli for sharing his nice picture with our readers.
1216 950 of WLC is sporting a brand new livery design by Loc&More. On 07.02.2021, the shiny locomotive was spotted at the Wien Freudenau/Rennbahn terminal. This is what it looks like: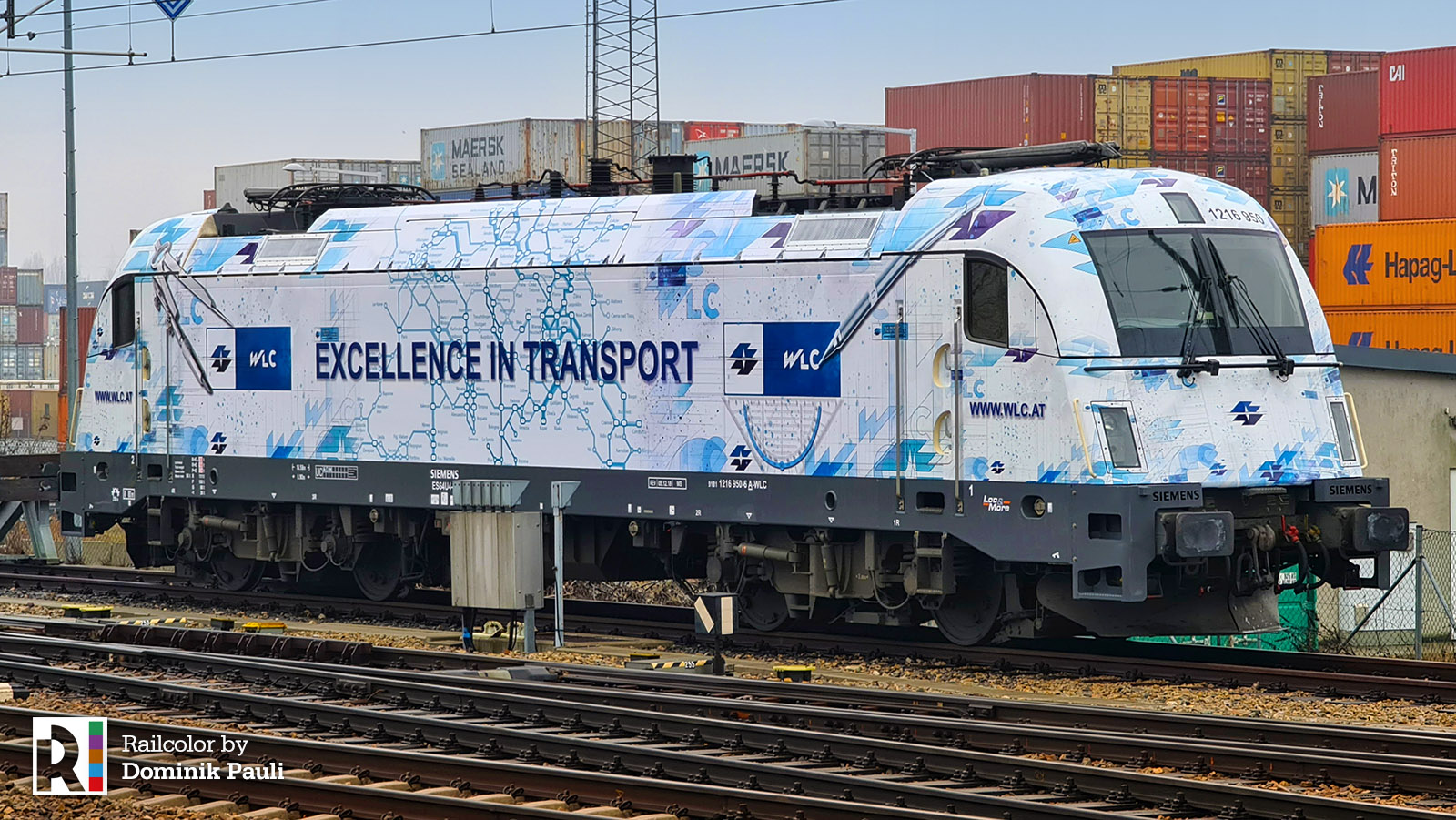 About the livery
The slogan "Excellence in transport" remains. And the well known ivory base has been substituted by a plain white background again. However, unlike the Vectron which we saw previously, the livery here has a more direct message, featuring a railway map a pen, and a compass. WLC's logos are have been used for the creation of a pattern with different transparencies.
About 1216 950
NVR-number: 91 81 1216 950-6 A-WLC;
Type: ES64U4;
Year built: 2008;
Works number: 21320.
1216 950 is one of six ES64U4 locomotives owned by WLC. The fleet was delivered between 2008 and 2012.
1216 950-953 entered service in the (back then) standard blue/ivory WLC livery. 1216 954 got a special Hödlmayr livery, and a few years ago received an updated ivory/blue design similar to the WLC TRAXX AC3 electrics. 1216 955 is white with Roland ads.