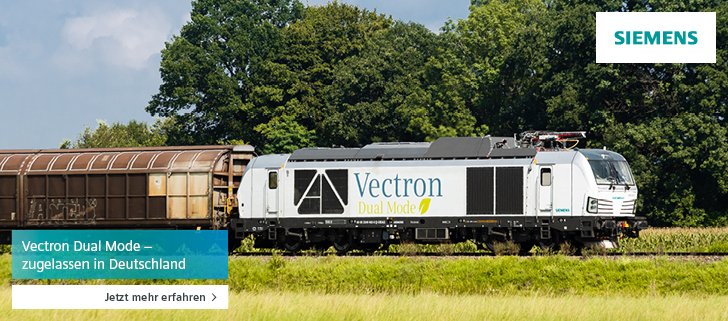 Today, Siemens Mobility announced the signing of a Memorandum of Understanding (MoU) for the turn-key creation of Egypt's first-ever high-speed railway network, including regional and freight services.
When it comes to turn-key projects, the scale is always of a different magnitude. During a meeting held in Cairo on 14.01.2021, the National Authority for Tunnels, a governmental authority under the jurisdiction of the Ministry of Transport of Egypt, and Siemens Mobility have signed a Memorandum of Understanding (MoU) – together with the local companies Orascom Construction S.A.E. and The Arab Contractors (Osman Ahmed Osman & Co.) – to design, install and commission Egypt's first-ever high-speed rail transportation system.
"(…) Our digital leadership and comprehensive turnkey services will bring an integrated and state of the art high-speed rail system, that will provide a technology boost for the country and create local jobs. The system will significantly enhance passenger experience and reduce travel time for millions of Egyptian people," – Michael Peter, CEO Siemens Mobility
Siemens Mobility will be also providing maintenance services for the project. And when it comes to rolling stock, we are talking not only about high-speed trains but also regional ones, as well as locomotives. These are the key facts of the project, as shared today by Siemens:
Siemens will provide high-speed and regional trains, locomotives, rail infrastructure, system integration, and other services;
The agreement comprises a network of around 1000 km, with a 460-km line as a first stage valued at around EUR 2.47 billion;
Turnkey Engineering, Procurement, and a Construction project, plus 15 years of services are also included.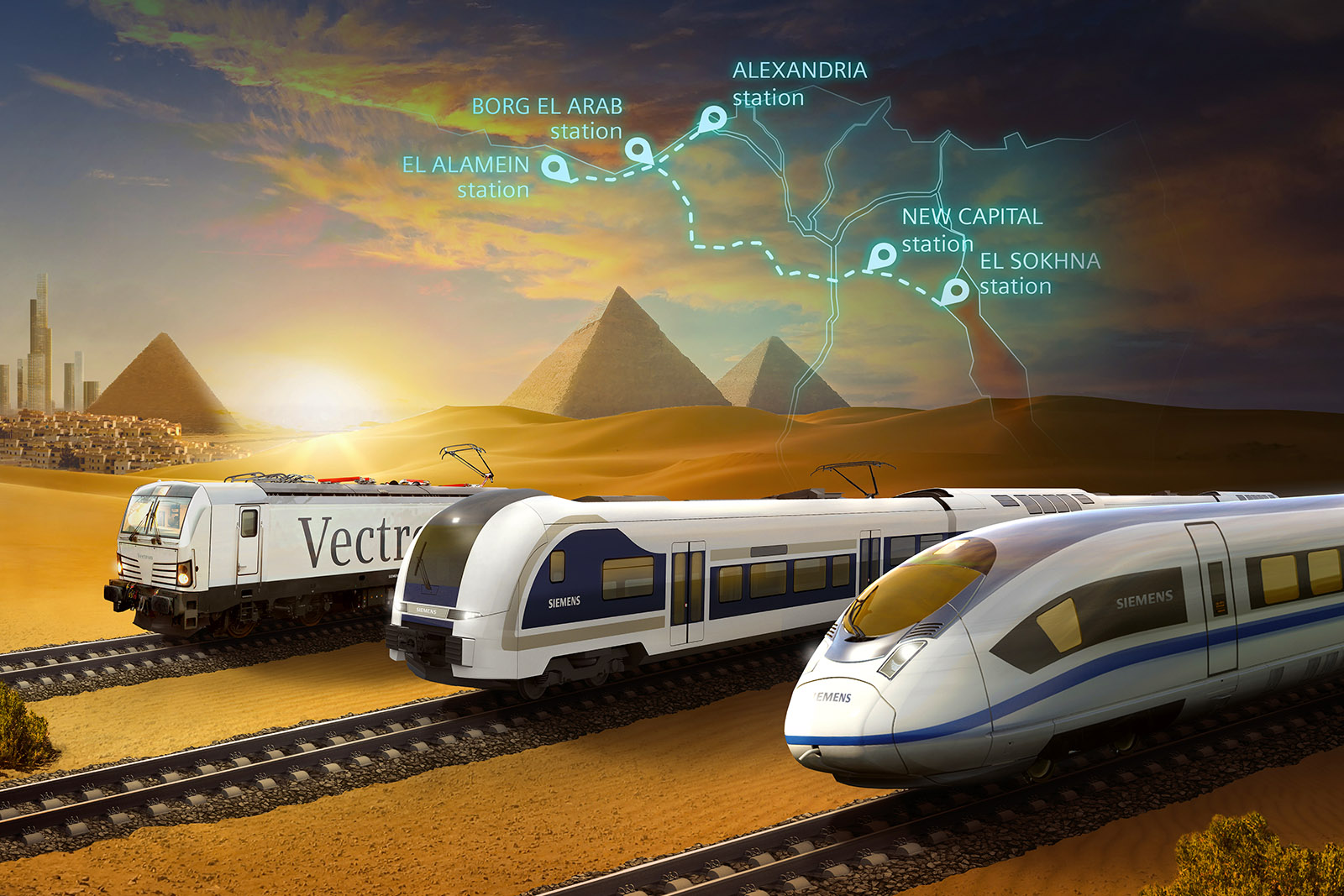 Rolling stock
In the official impression issued by Siemens (see above) we observe the following rolling stock selection:
Velaro D for high-speed passenger transportation;
Desiro HC for regional passenger transportation;
Siemens Vectron – for freight transportation.
While all three platforms are well known on the European continent, it is highly likely that they will need custom adaptations to match the specific conditions of northeast Africa. The press release does not mention who will be operating the fleets. The national carrier of the country is Egyptian National Railways.
Connecting El-Alamein and Ain Sokhna
The first 460 km-long high-speed line will connect the vastly developing cities of El-Alamein on the Mediterranean Sea to Ain Sokhna on the Red Sea, while also passing through the New Administrative Capital. The line will also be operable for freight transport purposes which will further foster economic growth in the region.