Our Expert subscribers got the scoop first: RheinCargo is expanding its fleet with new Smartron locomotives from Siemens. Today, the German operator reveals the first of them. And it is wearing a livery you cannot ignore.
This article was originally published on 29.10.2020 – and updated on 30.10.2020 (video added). We thank Benedict Sepp for his contribution. Visit his Instagram profile for more trainspotting from Germany.

Update 30.10.2020:  And now, for a special video, showing the locomotive in action with a tank car train:
When it comes to railways, green is a trendy color in Europe (Think: VR Group, Deutsche Bahn ICE, TX Logistik Vectron, for example). Operators from different countries and with different profiles are striving to spread their eco-friendly goals in creative ways. And a livery design is a good way to promote such campaigns. For example, RheinCargo has chosen green a leaf motif for its Smartron 192 032. The design is simple and features RheinCargo's logo complemented with the slogan "On the road with green energy".
Remarkable: The company that put on the foils on this Capri blue locomotive really gave its best – the entire locomotive body, including details such as the inside parts of the steps and handlebars are now green.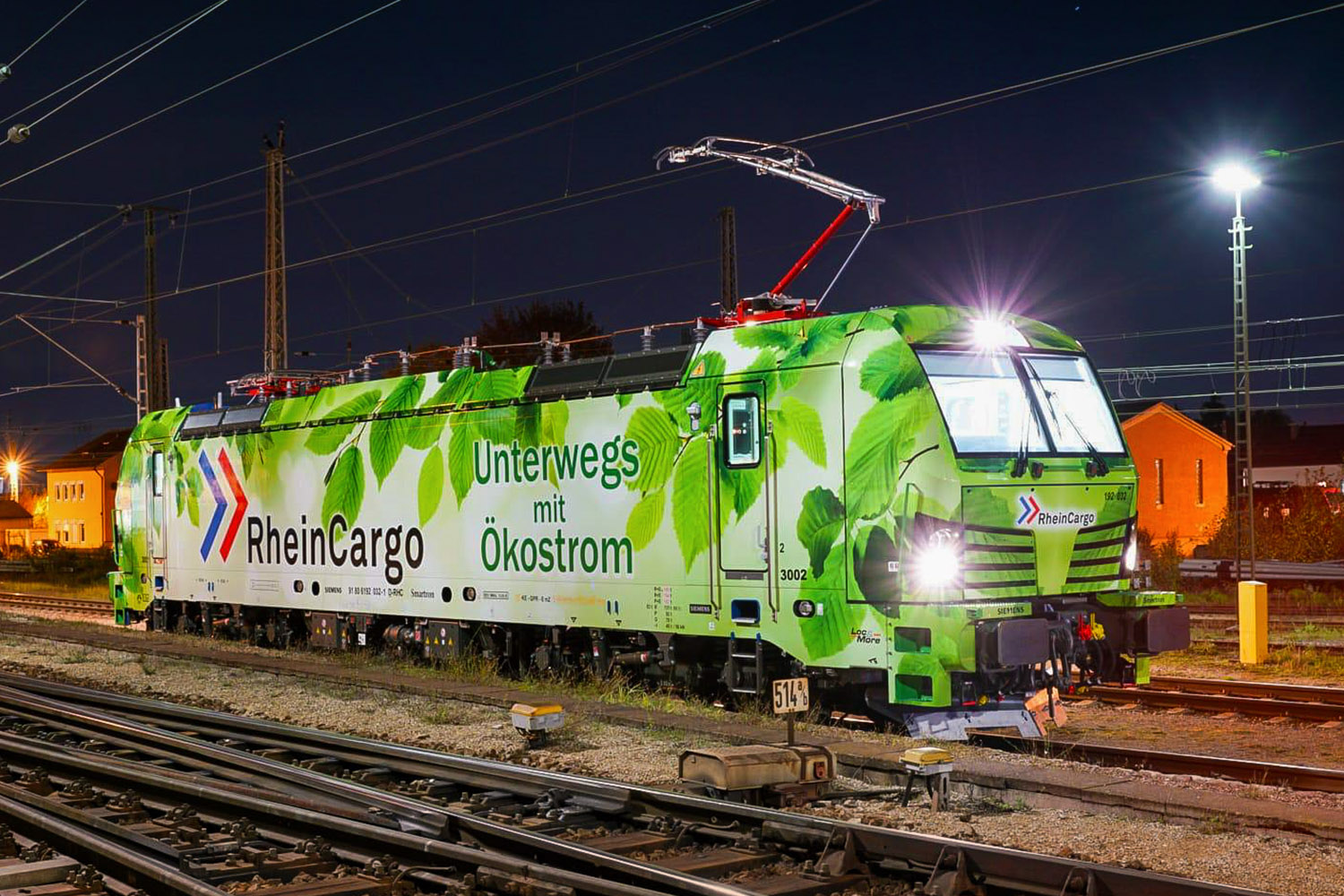 Powered by 100% green electricity
What's more, RheinCargo also states that starting from 2021 all its electric locomotives will only be traveling with 100%-guaranteed eco-electricity supplied by German green energy provider enviaM – a good argument for shifting more goods from roads to rails.
"As a company, we have the responsibility to organize logistics and transport as environmentally friendly as possible. Therefore, we have decided to conclude a contract with our electricity provider for the use of eco-electricity. This is how all the energy consumed by our e-locks is drawn from renewable energy sources, " – Wolfgang Birlin, RheinCargo's manager of rail logistics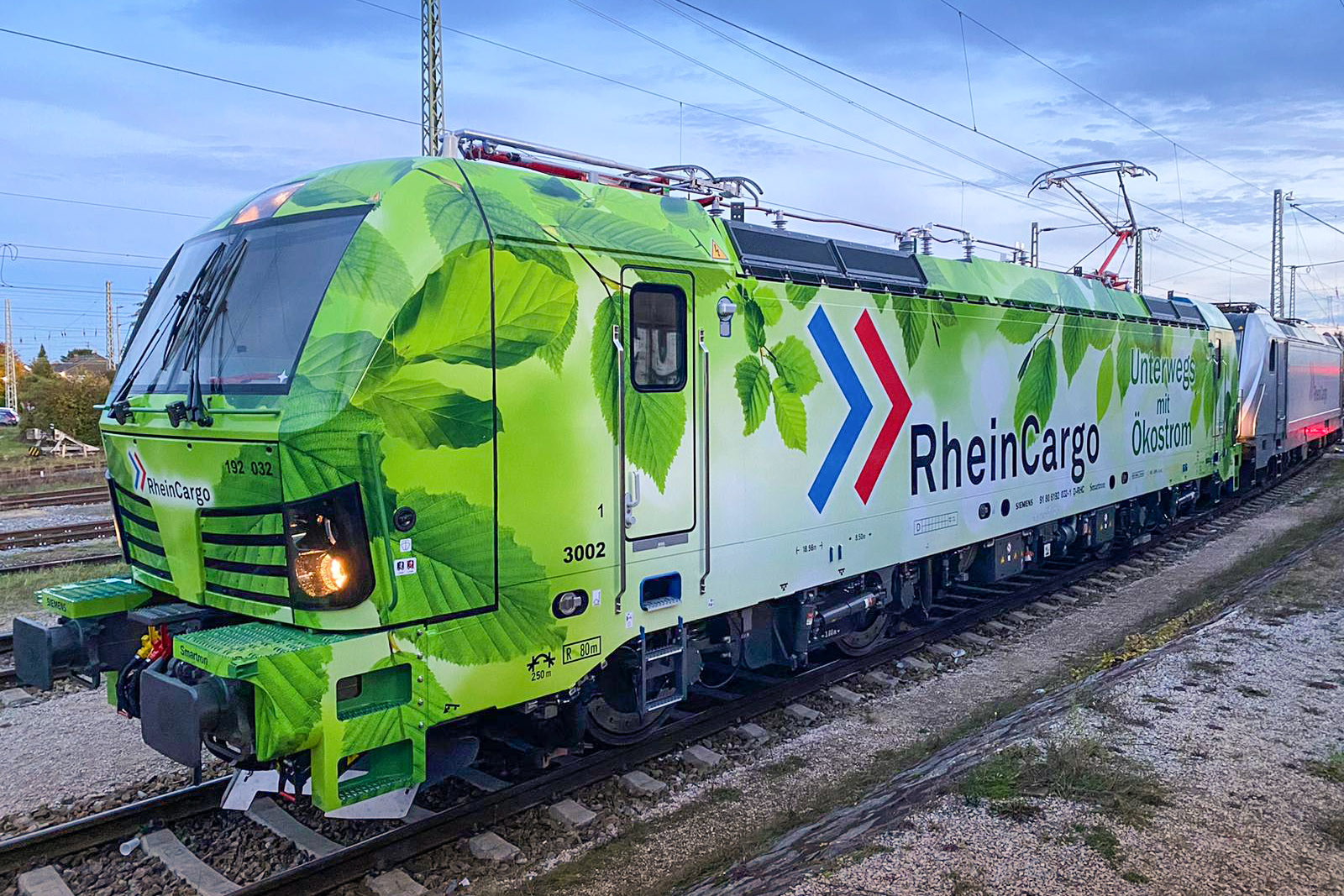 A total of four Smartrons are expected to strengthen RheinCargo's fleet with further deliveries scheduled for mid-November and mid-December. Several of them have been already recorded in and around Munich. Check out our Expert article below for further details: