A new color scheme for FLIRTs in Germany. Red, white, and a touch of dark grey. These pictures show you EMU no. 94 80 3427 009-0 D-STAP originally ordered by VRR for operator Regiobahn. However, the electrification of the line on which Regiobahn was to use such units is delayed and the trains have to be redeployed. Read all about it here:
Part of this article was first published on 23.07.2020 – that information is updated with new facts. Last updated on 10.10.2020 (scroll down for the updates).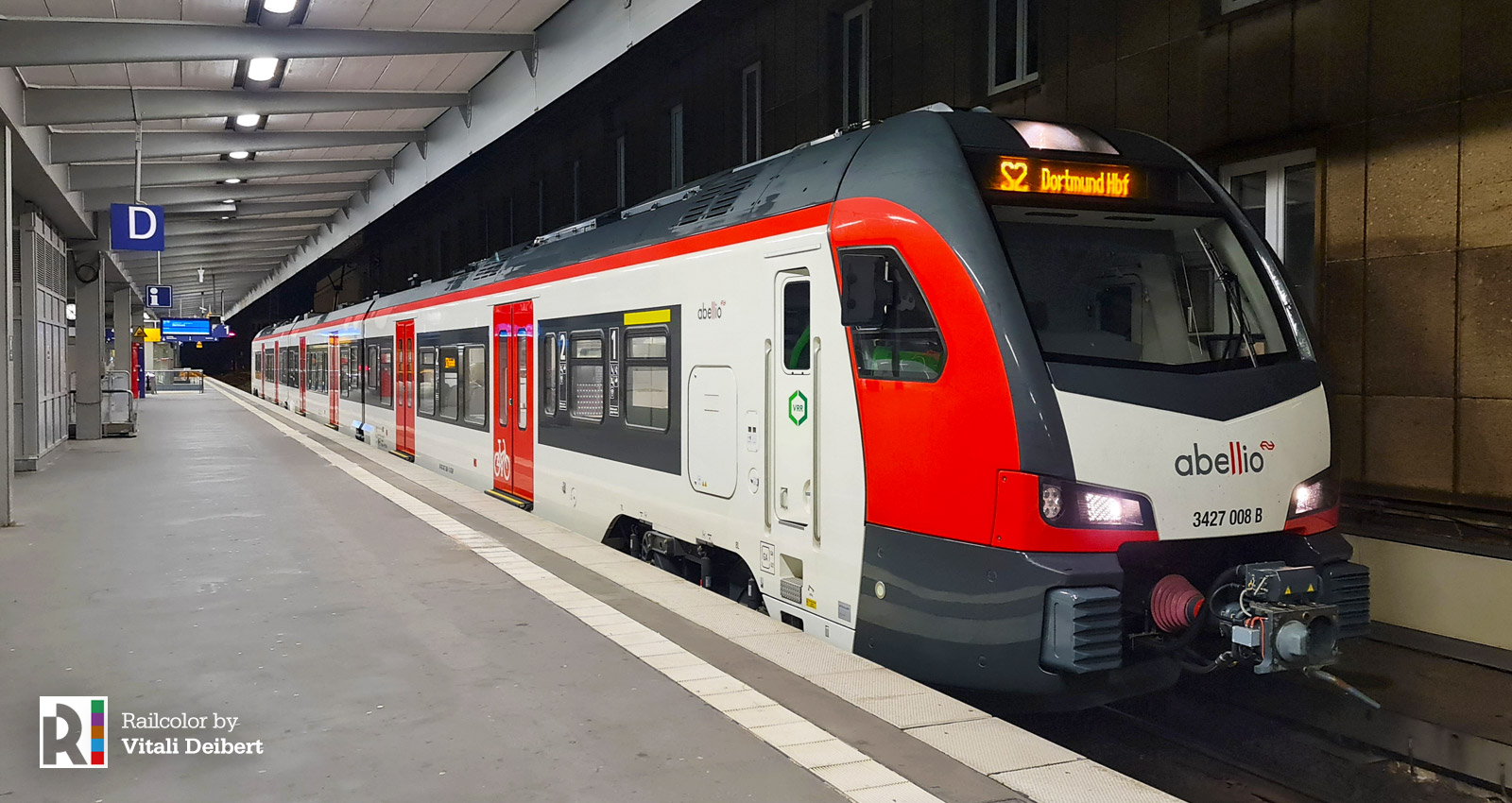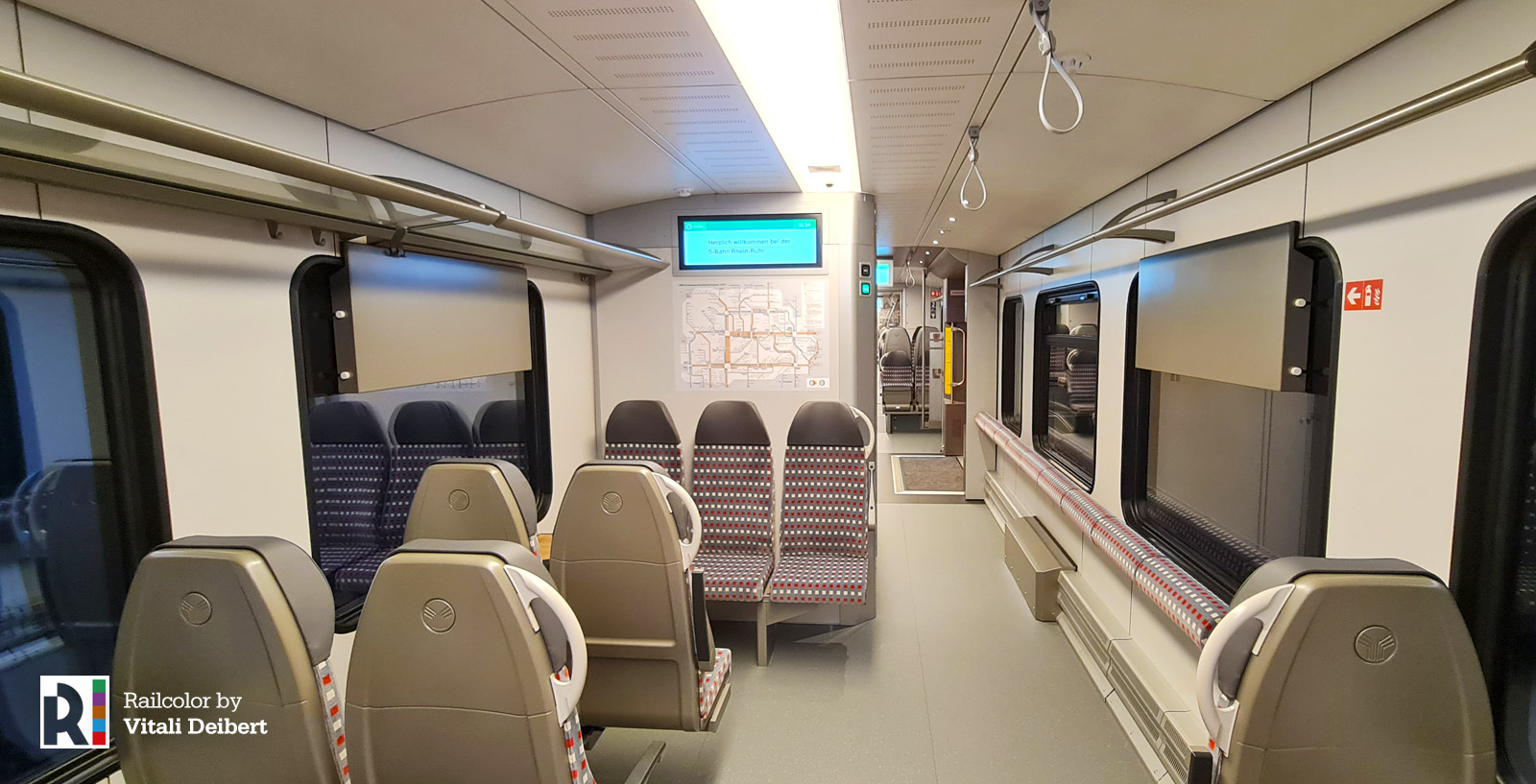 About Regiobahn and the S28
Regiobahn Fahrbetriebsgesellschaft is German train operator responsible for the S-Bahn services on the line S28 Kaarst – Neuss – Düsseldorf – Erkrath – Mettmann. Until now, the Regiobahn is using Bombardier Talent 1 DMUs.