Just weeks ago, we reported about the arrival of the first three DSB Vectrons Denmark, and soon after Siemens announced their certification for the Danish railway network – things are happening quite fast. Now, it's time for pre-introduction tests. Railcolor News brings you an exclusive photo + video update, showing all three locomotives up and running in and around Copenhagen. Let's go!
This article was originally published on 30.09.2020 – and updated on 07.10.2020 (new pictures added).
Update 07.10.2020
As promised, we bring you more images of the three shiny DSB Vectrons, this time together with double-deck passenger cars.
Over the past days, DSB has been making more training runs – both to Helsingør and Ringsted. The latter ones are scheduled to continue on a daily basis until the end of the month. The picture below shows EB 3203 getting ready to leave for Roskilde on 02.10.2020 with DSB's classic EA 3007 on the side: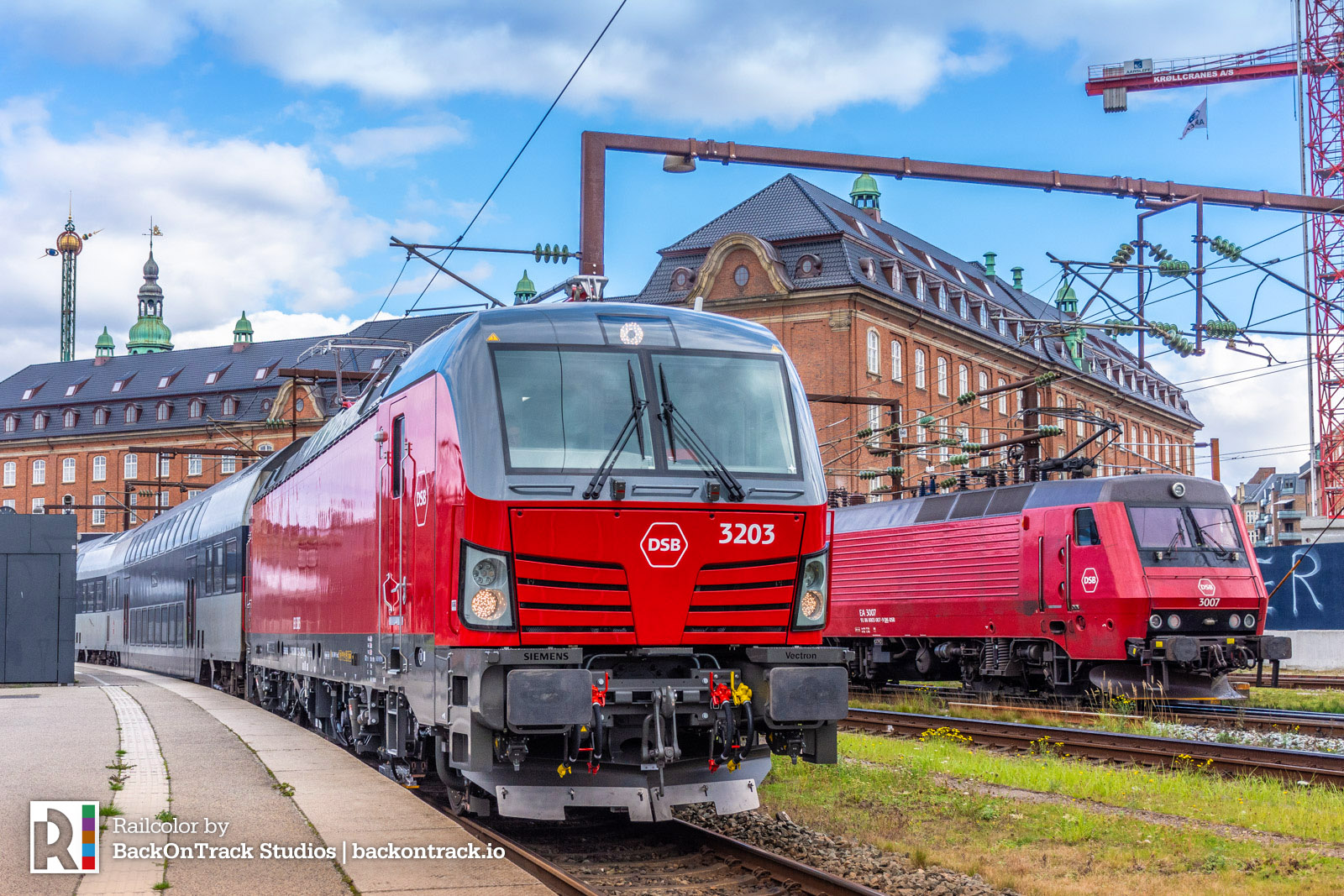 On the same day, EB 3203 was also seen together with an ER unit at Hvidovre Fjern – this time the Vectron was pushing en route to Copenhagen: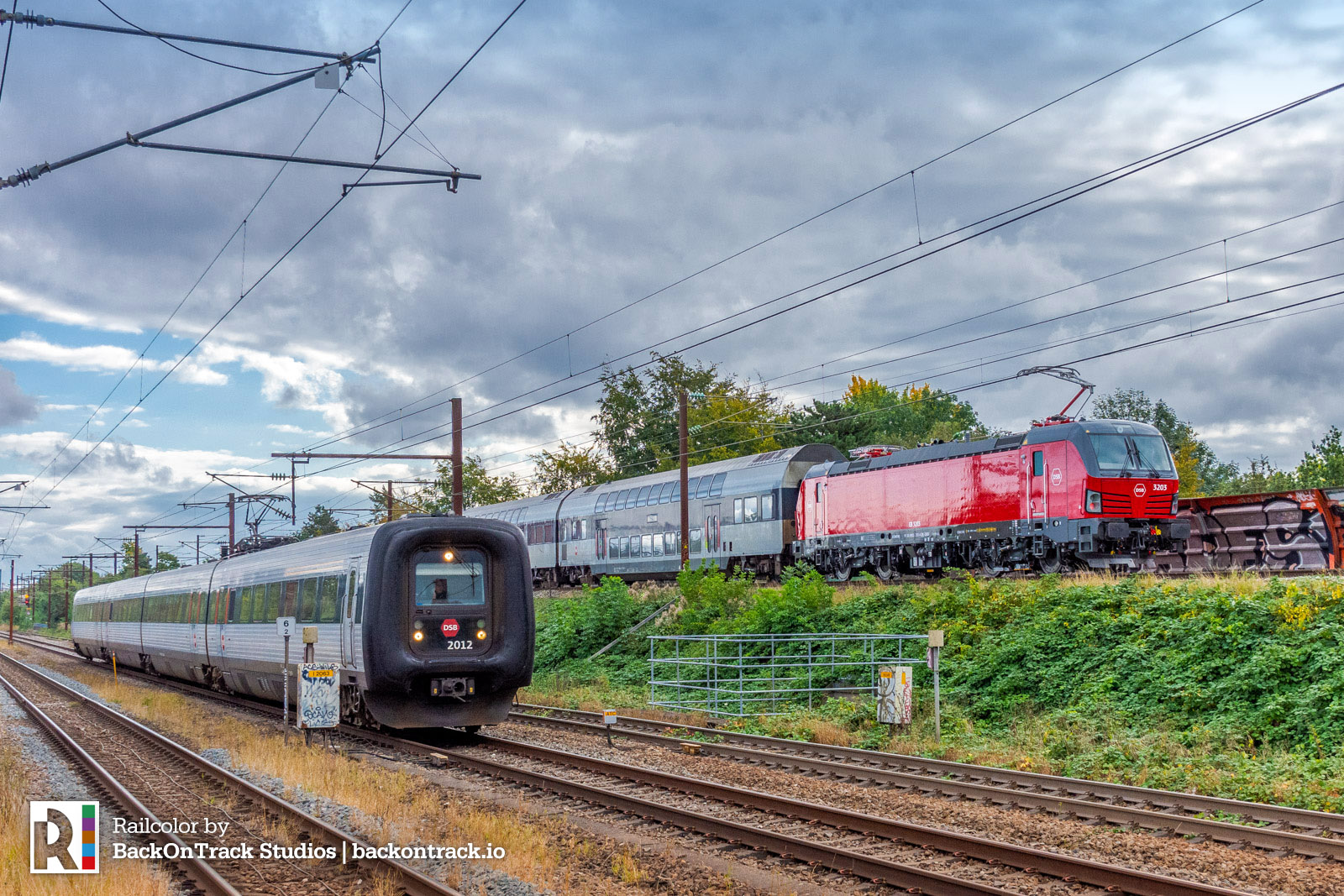 During the weekend it was time to go back to Helsingør for more test rides. The image below shows the train leaving Copenhagen's Østerport station on 03.10.2020: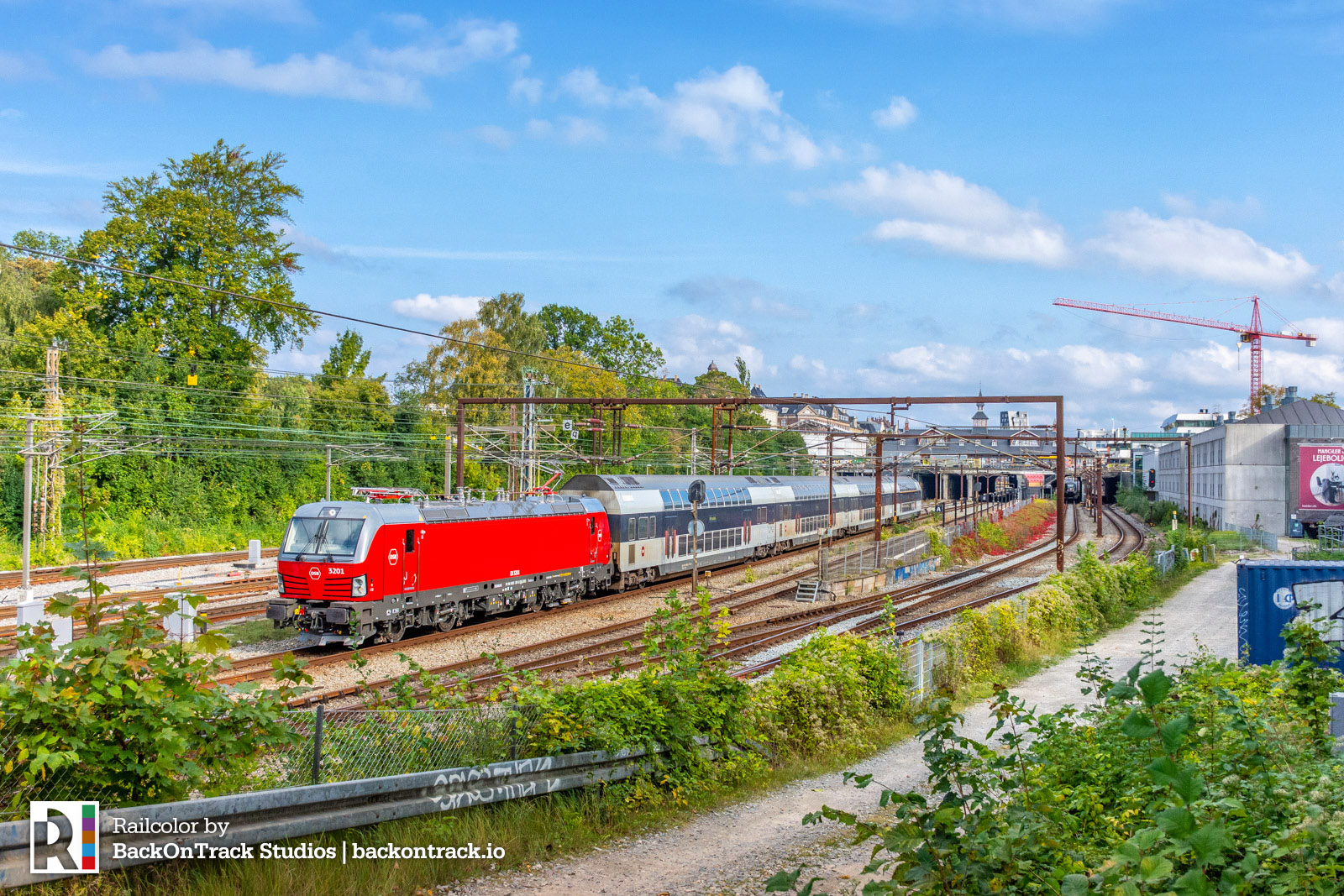 Finally, we have a view from Klampenborg, showing the double-deck train on its way back to Denmark's capital: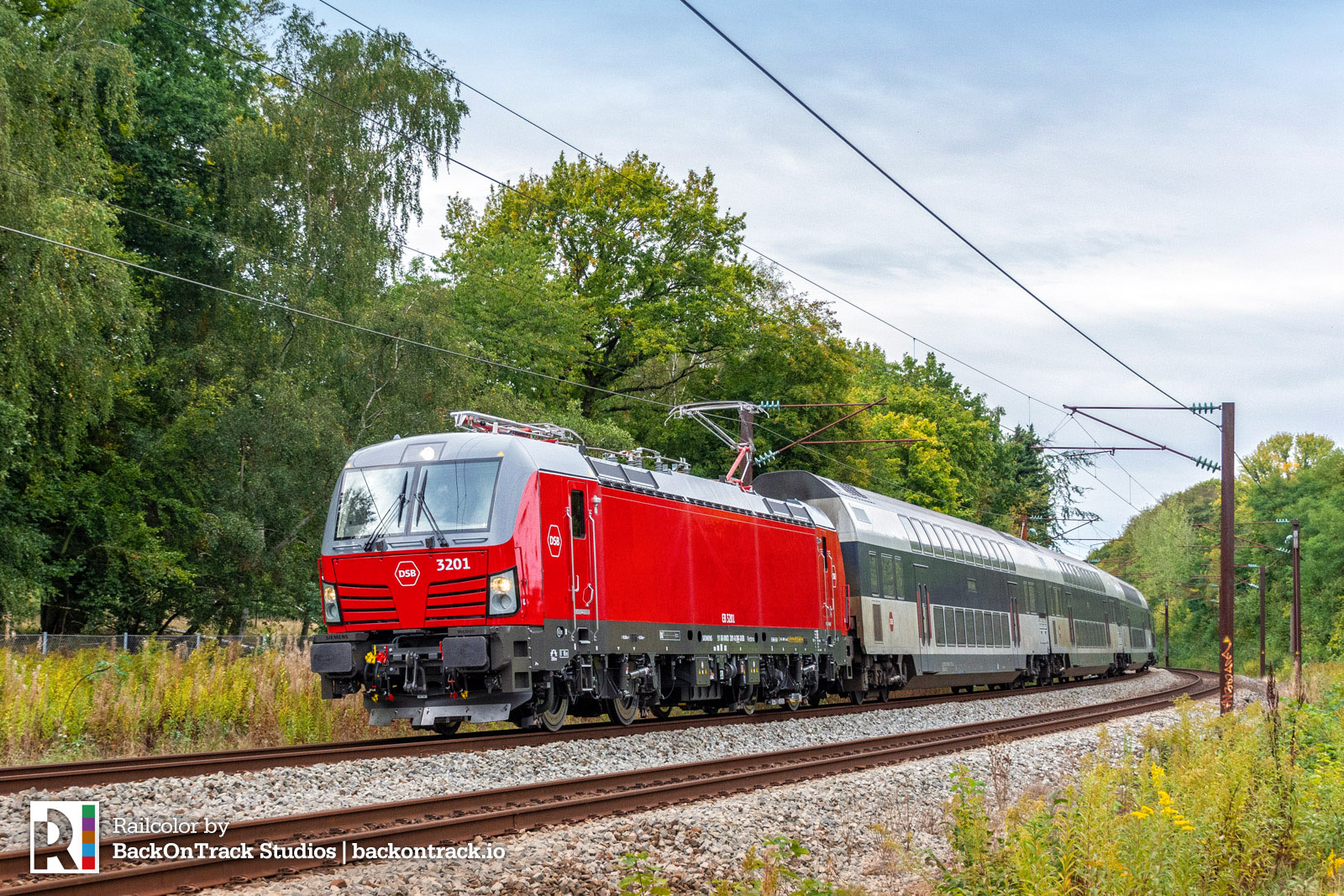 Our original article from 30.09.2020 starts here:
With their entry into commercial operation scheduled for next month, there is no time to lose – DSB must make sure that its new Vectrons work well on the Danish railway network. And the state operator has been doing just that in the past days: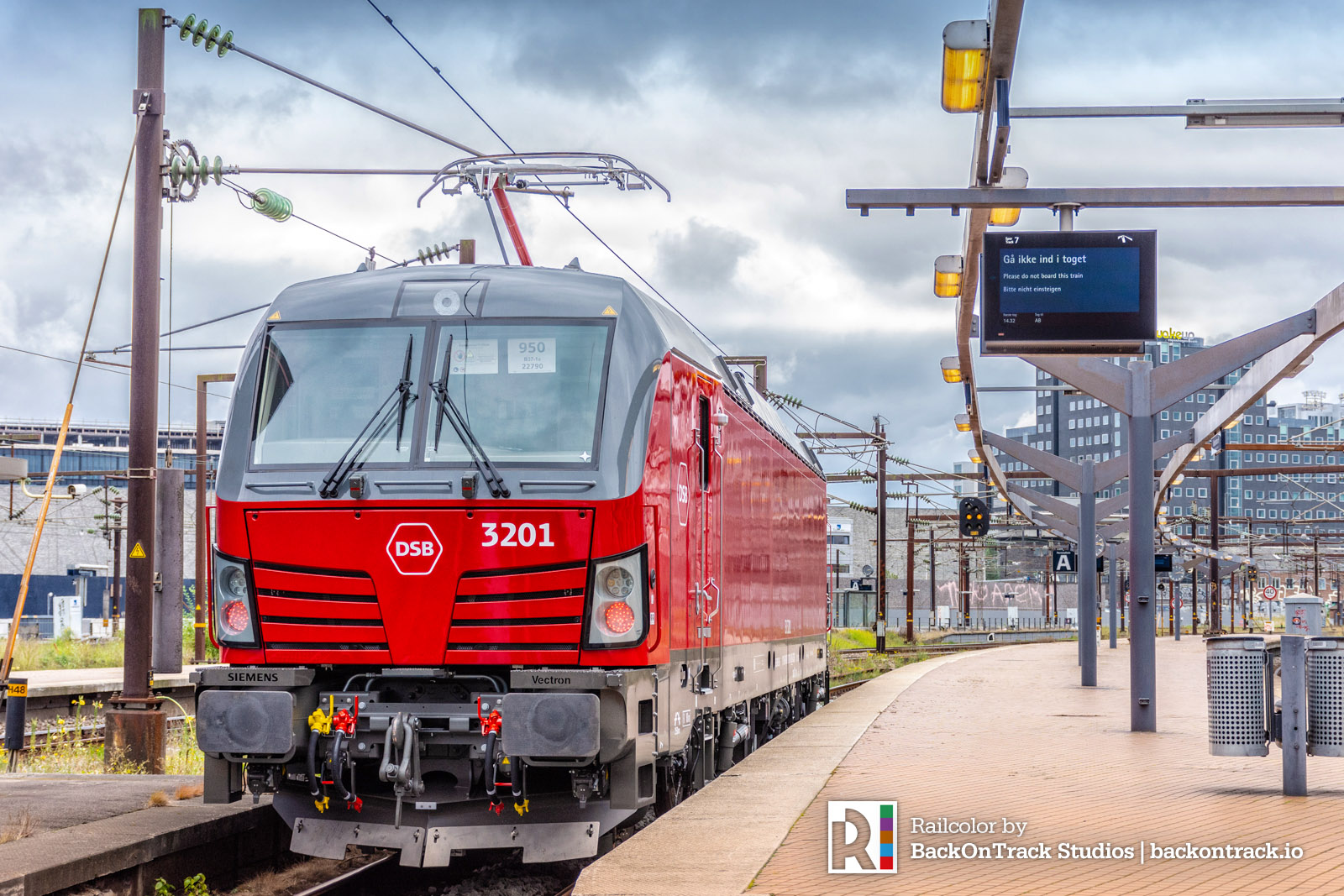 More specifically, the first three locomotives will be replacing DSB's ER fleet on the coastal line between Copenhagen and Helsingor, also known as the 'Kystbanen' (coastal railway). This is why a series of introductory test drives are currently being held on that destination – initially with the Vectrons running as light engines. And soon afterward with the double-deck cars that they will be pulling in commercial service.
The technical trials are being held in partnership with Hector Rail, while SIemens and DSB are focusing on driver trainings. Let's have a look at all three locomotives running on their own.
EB 3201
On 28.09.2020, Vectrons Number One and Three of DSB's newly formed 'Litra EB' fleet had a stretch on the coastal mainline to Helsingør. The image below depicts EB 3201 at Copenhagen's Central station (København H):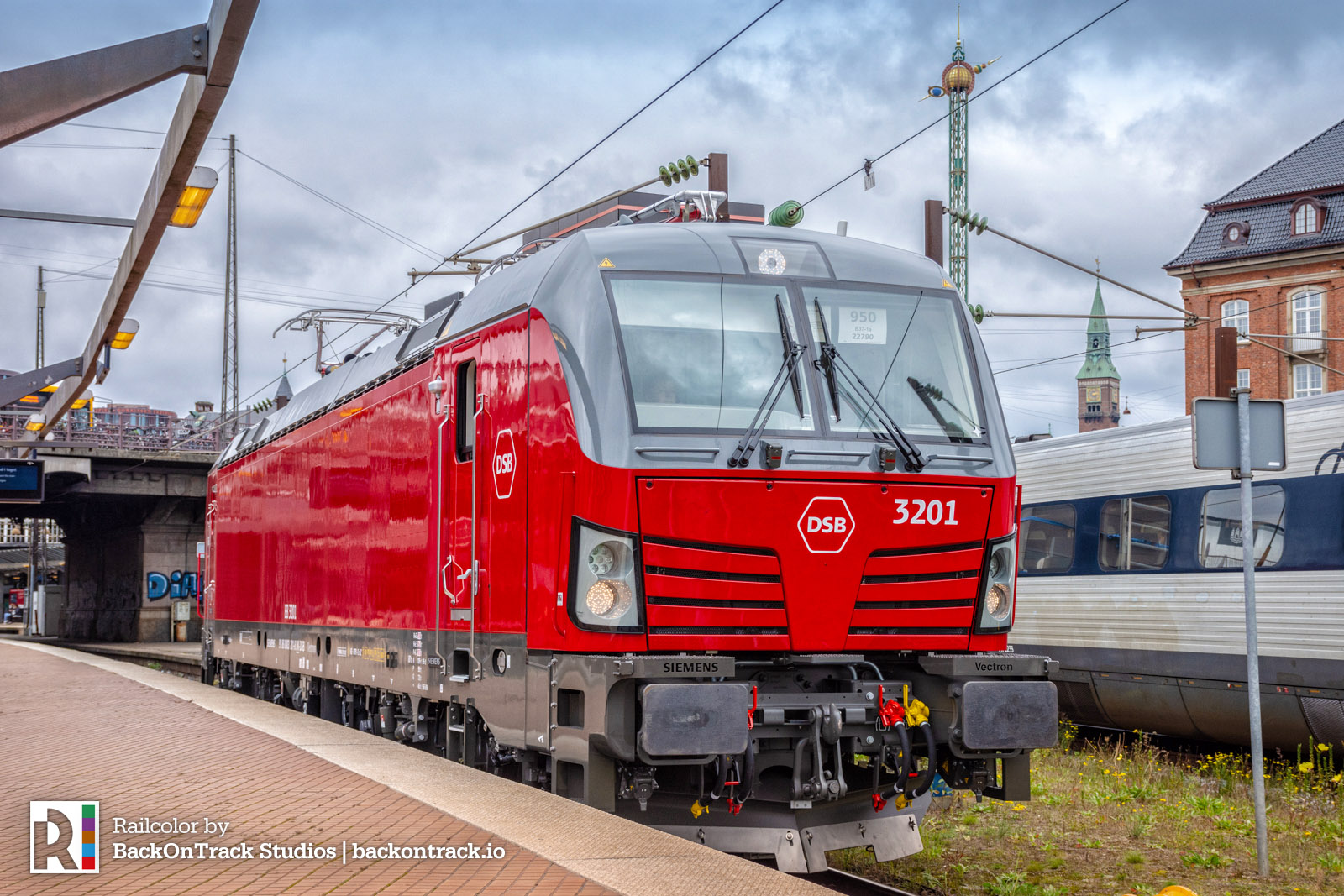 EB 3202
EB 3202 also had a run to Helsingør which took place on 30.09.2020. We show you some pictures from Klampenborg station with the Vectron running in both directions: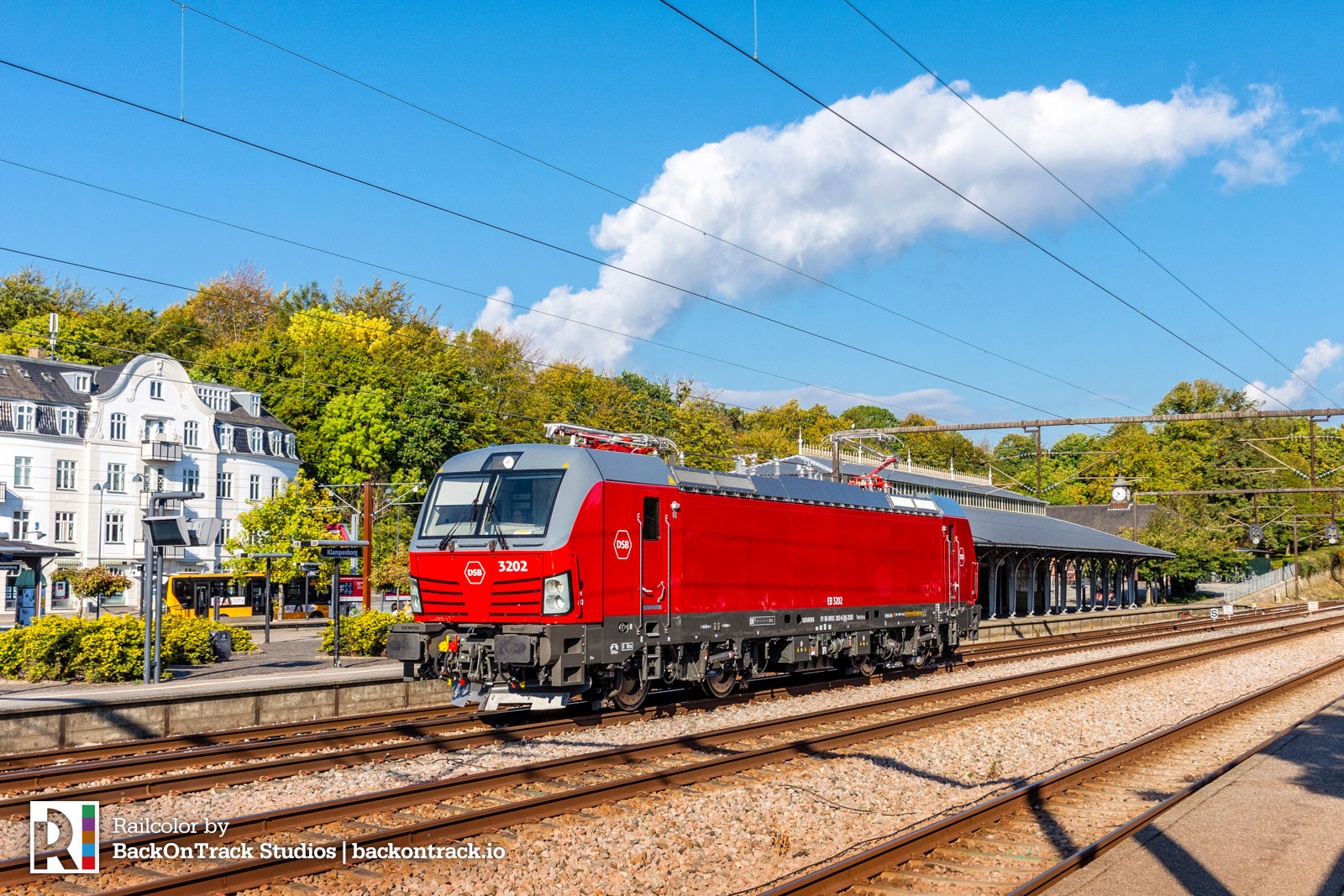 Notice also the Øresundståg (ET 4309 in distinctive yellow livery) running in the opposite direction: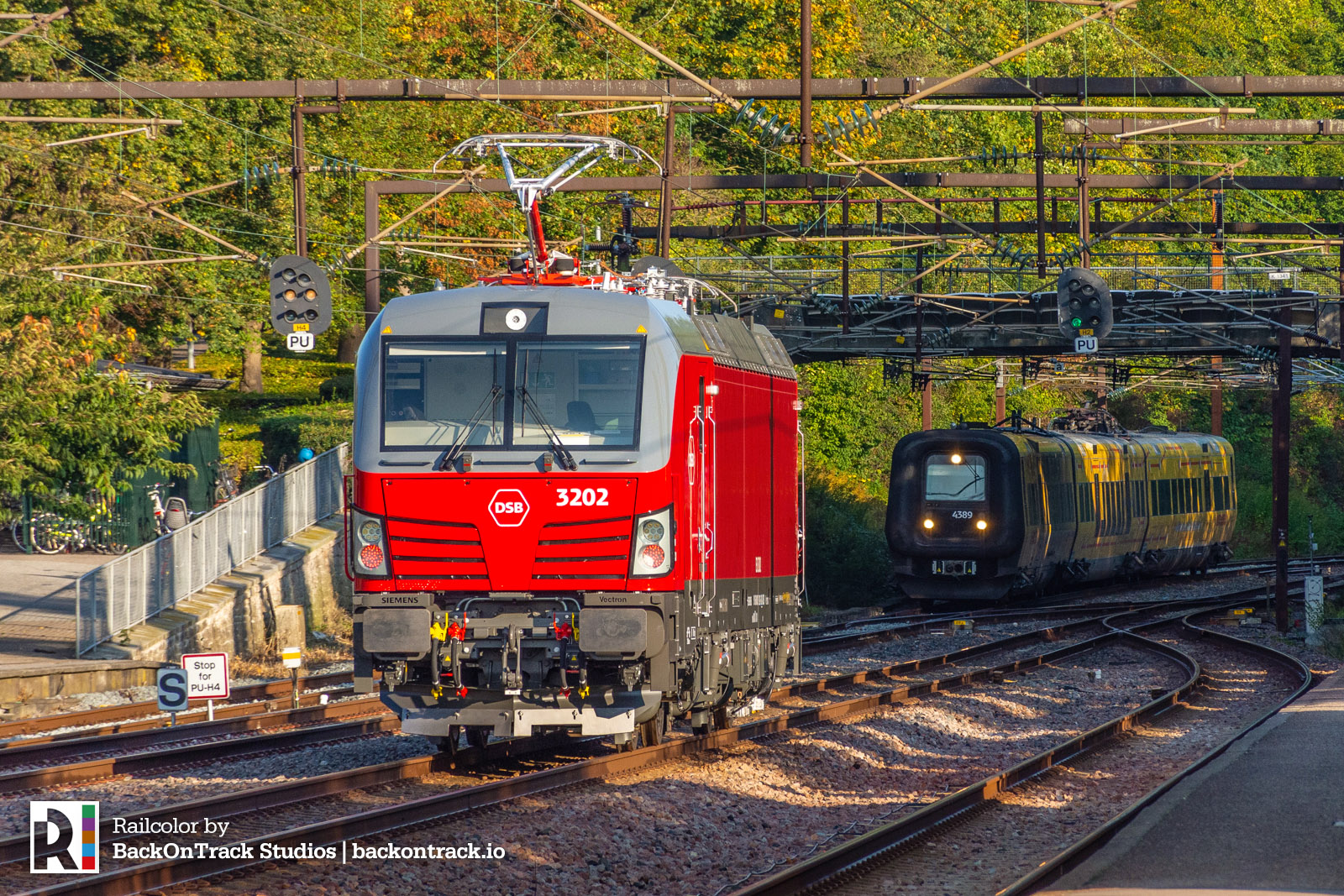 EB 3203
At the same time, the third and last (so far) member of the fleet was doing some short runs inside DSB's Lokomotivværkstedet. Here is a view that taken from outside the depot: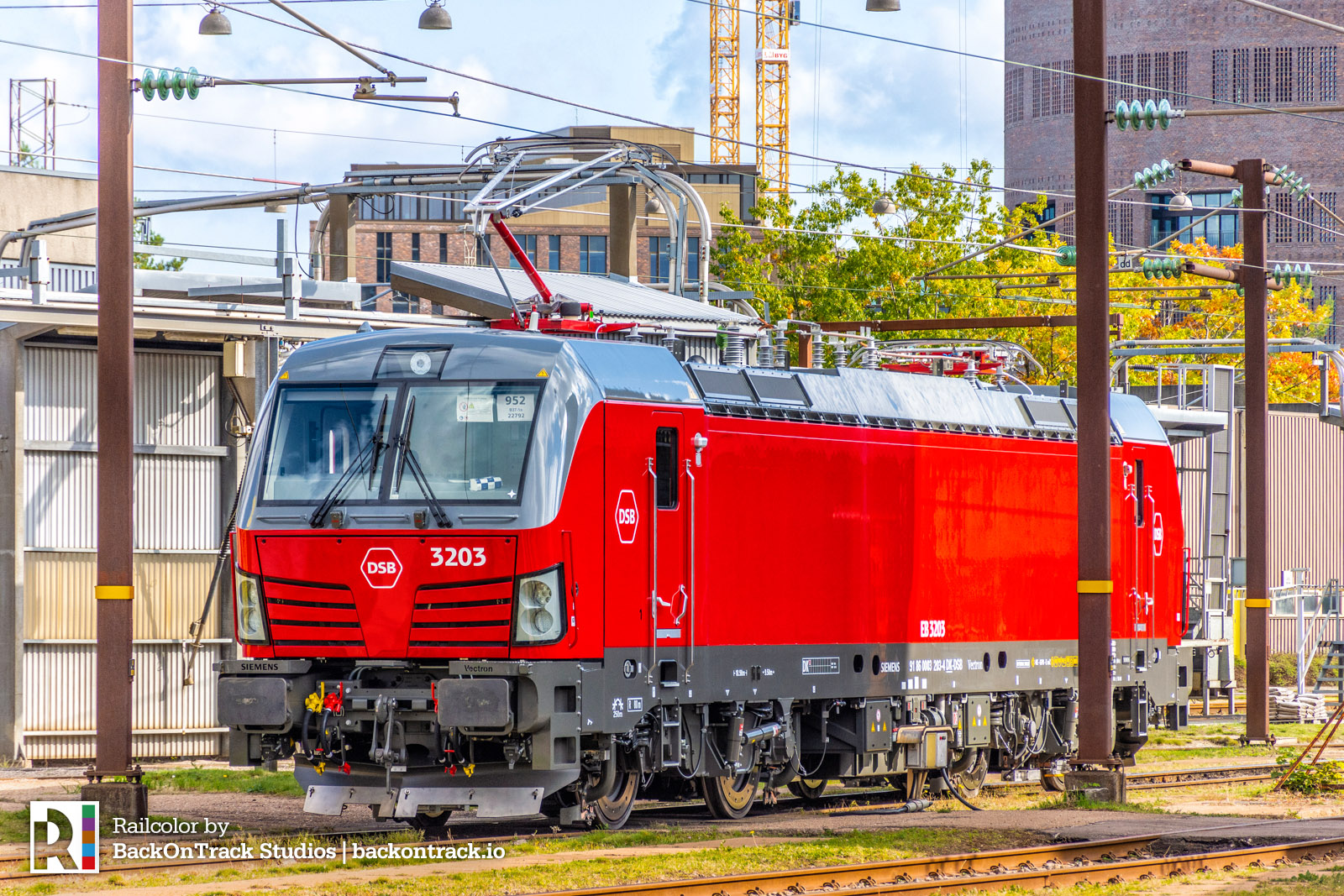 Video
And now, time for the promised video, showing the light engine runs to Helsingør:
Stay tuned for updates as we expect to see the Vectrons pulling (and pushing) the DSB Dostos very soon.