So far, Railcolor showed you one locomotive during night and day, now their number is growing. Alpha Trains just announced it has accepted more new Euro4001 diesel locomotives that will be leased to VFLI.
Three more Stadler Euro 4001 locomotives have been inspected at the testing track next to the production plant of Stadler in Valencia. Alpha Trains will lease nine of these mainline diesels to French operator VFLI (which will also get three machines of its own).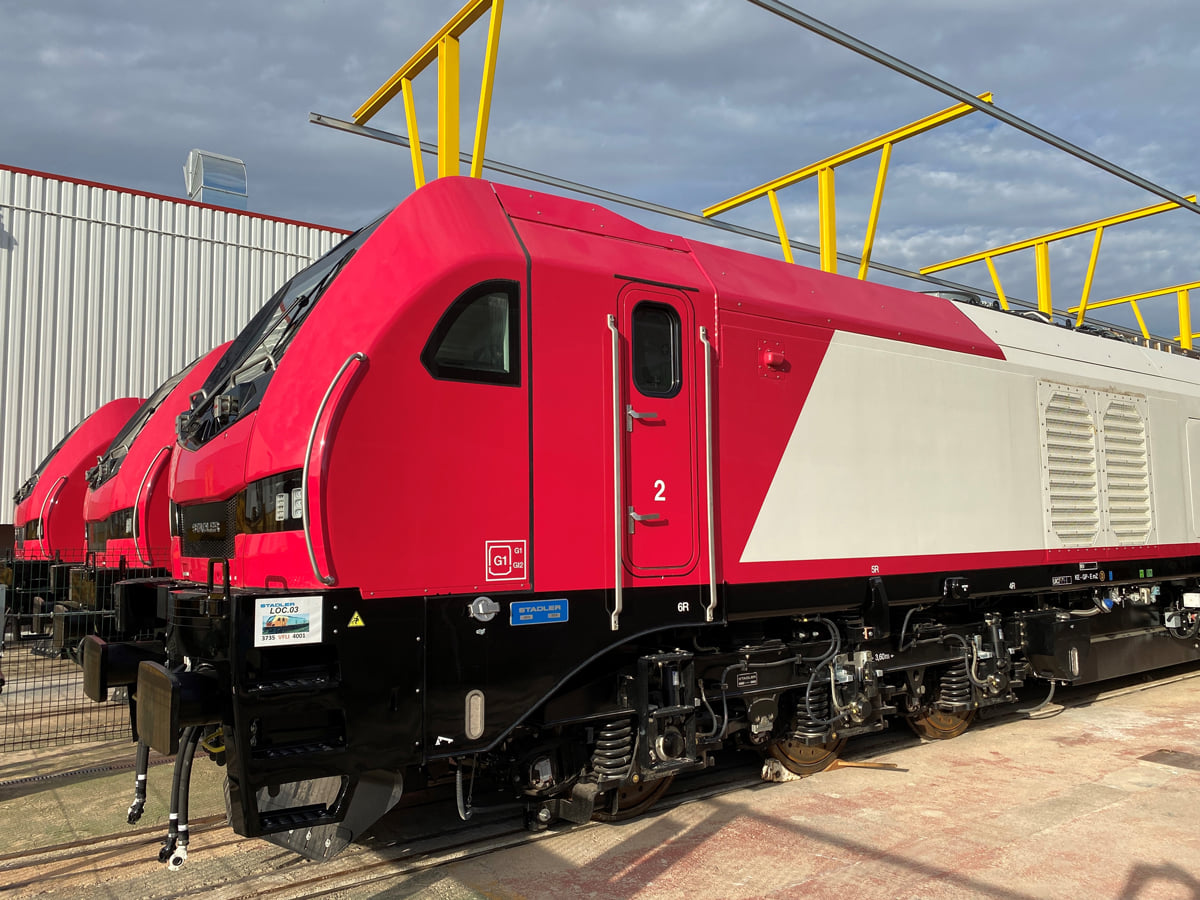 VFLI also already operates one EuroDual locomotive that has been spotted mostly with mineral water trains, both in electric and diesel mode.
The new 2,800 kW diesels will be put to operation in France and Belgium. VFLI already has several diesels from the same manufacturer (at that time still part of the Vossloh Group); seven locomotives type Euro4000 and twelve more leased from Beacon Rail.
VFLI is part of the SNCF Logistics group which is currently restructuring its freight operations in France. In the near future, VFLI will be rebranded as Captrain France, so what will happen to the design of these machines?
Presh from the press, a new Data page about Alpha Trains/VFLI newest locos: