New Siemens Mireo units (series 463) currently in production for S-Bahn Rhein-Neckar finally revealed their interiors.
Starting 13.12.2020, the commuter lines of BaWu Netz 6b – S5, S6, S8, and S9, as well as an intercity express between Mannheim and Baiersborn (called the Murgtäler Radexpress) – will be operated by newly-built Siemens Mireo EMUs.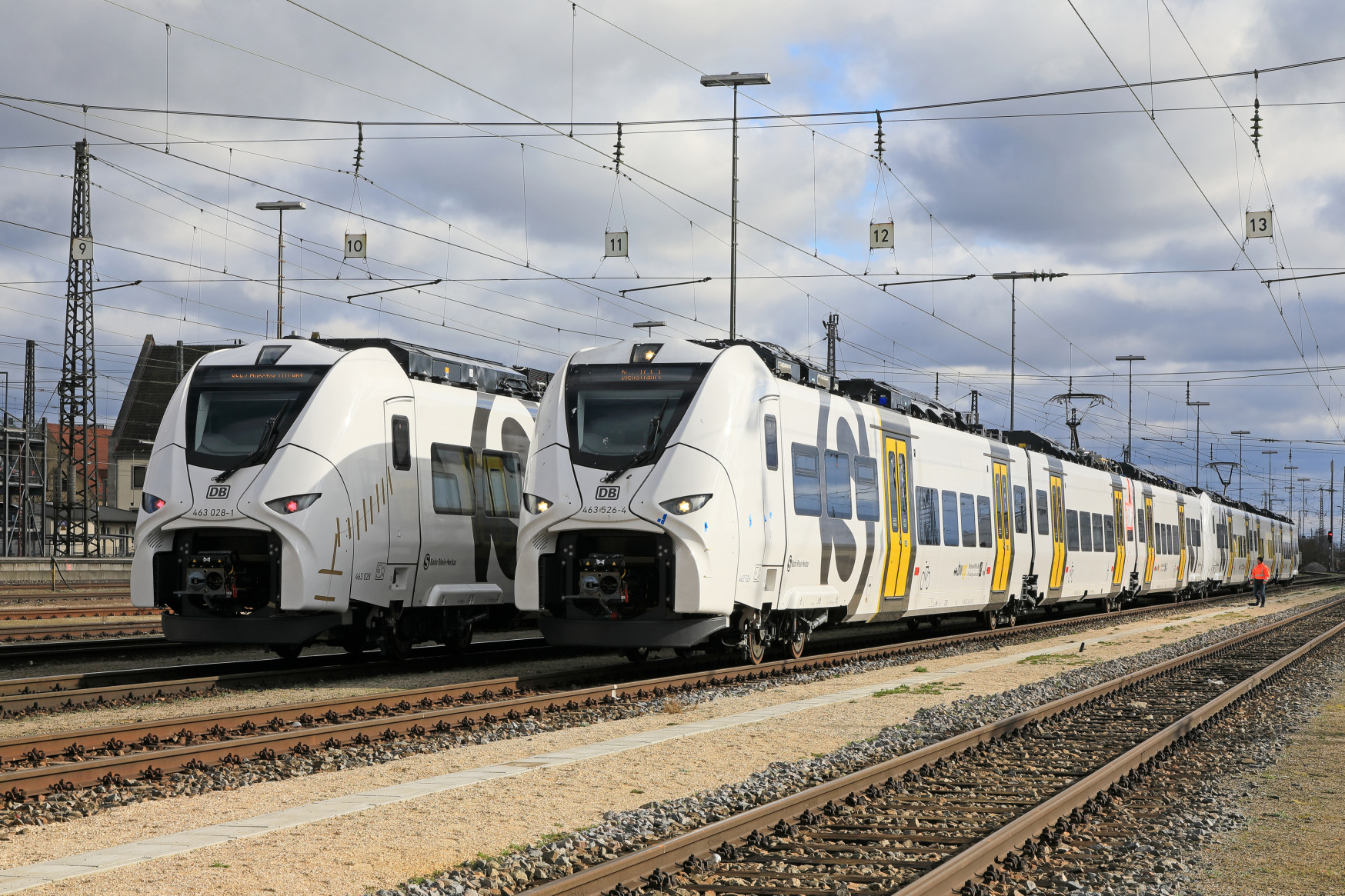 Ordered in 2017, these 57 three-car units were an investment of around 270 million EUR. The investor is quite a neck-breaking expression to remember: The Ministerium für Verkehr Baden- Württemberg, Zweckverband Schienenpersonennahverkehr Rheinland-Pfalz Süd (ZSPNV RLP Süd), and Verkehrsverbund Rhein- Neckar GmbH (VRN). In short, this is the regional transport authority that will rent these units to the operator – DB Regio – for the next 14 years of the operational contract. Units will be deployed gradually as they will leave the assembly lines of the manufacturer.
After Railcolor News extensively covered the looks of their exteriors, DB has finally revealed their final interior design. Let's have a look:
Although most trains used in Baden-Württemberg turn / are white and yellow, these trains do look different. There is more white, more bright yellow, less dark grey – creating a brighter and more contemporary look.
The 57 units will be numbered (94 80 0)463 025-081 with 463 525-581 for the opposite end cars. The German authorities gave their green light for the commercial use of the Mireo in June.