In 2018, the Hannover region, LNVG Niedersachsen and Zweckverband Nahverkehr Westfalen-Lippe (NWL) announced that Transdev placed the best bid for the Hannover S-Bahn concession. The current operator, DB Regio, demanded a re-evaluation of the bids, but the court decided that the tender process was executed properly.
In 2022, Transdev will take over all train services on ten S-Bahn routes in and around the German city of Hannover:
S 1: Minden – Haste – Hannover
S 2: Haste – Hannover – Nienburg
S 3: Hannover – Lehrte – Hildesheim
S 4: Bennemühlen – Hannover – Hildesheim
S 5: Hannover Flughafen – Hannover – Paderborn
S 6: Hannover – Celle
S 7: Hannover – Lehrte – Celle
S 8: Hannover Flughafen – Hannover – Hannover Messe / Laatzen
S 21: Hannover – Weetzen – Barsinghausen
S 51: Seelze – Hannover – Hameln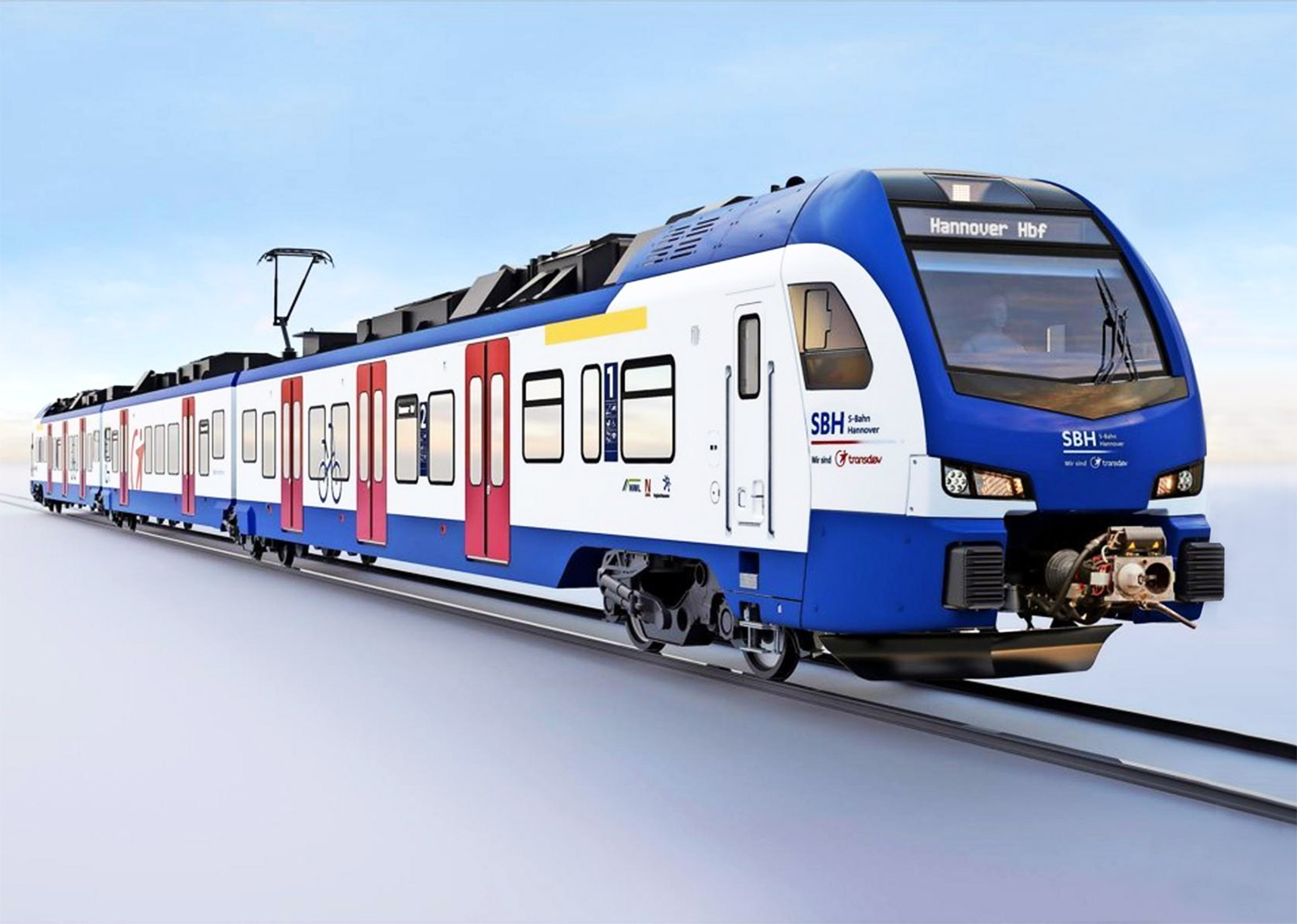 Different subsidiary – different branding
Originally, Transdev published the news that its subsidiary Nordwestbahn would be the future operator in this contract. This has changed. In 2019, Transdev Hannover GmbH was founded for this contract and a new brand name was introduced: SBH (S-Bahn Hannover).
Below you see a 3-car FLIRT for the SBH, one of 64 new trains currently in production. SBH will also take over thirteen trains from DB Regio.
The blue and white design is standard for Transdev rolling stock.