Stadler will supply of a total of 64 FLIRT EMUs for the Hannover suburban railway (S-Bahn), that will be operated by Transdev owned Nordwestbahn starting from 2021.
Transdev has contracted Stadler to design, build and deliver 64 electric trains type FLIRT for use on the suburban railway lines in Hannover (DE). Valued at approximately EUR 320 million, the new trains will join the existing Transdev fleet of 100 FLIRTs in varying configurations and equipment in Germany.
The multiple units are equipped with a universal toilet equipped for the disabled and barrier-free and stepless passenger areas. They also have multi-purpose areas for transportation of up to twelve bicycles, bulky luggage and pushchairs. Sockets for charging e-bikes, passenger information system with monitors at each entrance area, as well as on-board WiFi are also available.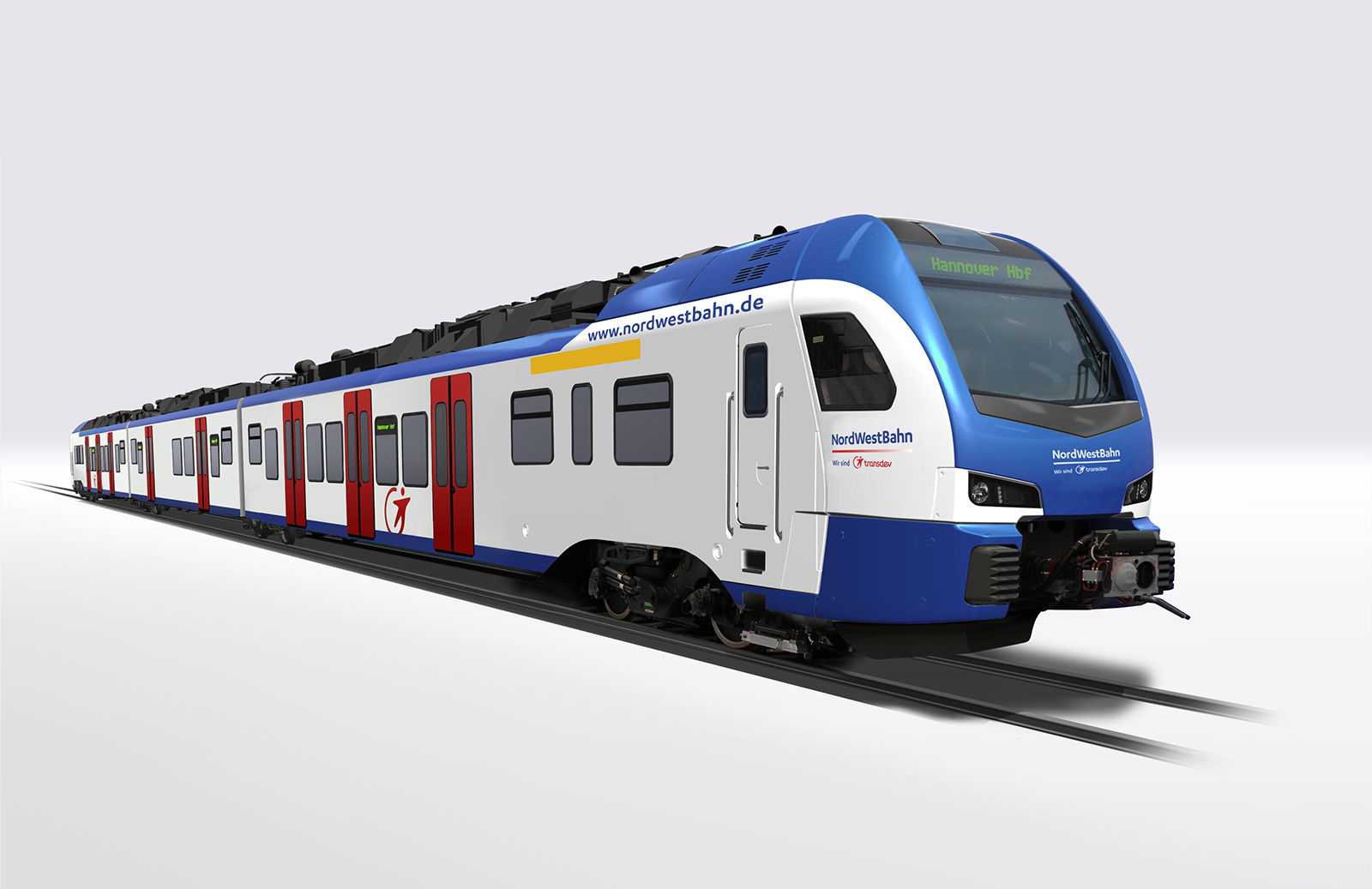 Vehicle details
Length: 68 metres
Passenger doors: 8 (on each side)
Total passenger capacity: 397
Seated passengers: 180
Maximum speed: 160 km/h
"Winning this order is an outstanding success for our Group, and the largest rail order in our history. We will do everything in our power to complete this project successfully. Procuring the new FLIRT vehicles is part of this – they will clearly improve the quality of the suburban railway for the customers," Dr Tobias Heinemann, management spokesman of Transdev GmbH.
Railcolor: Earlier this year, the Hannover region, LNVG Niedersachsen and Zweckverband Nahverkehr Westfalen-Lippe (NWL) announced that Nordwestbahn/Transdev placed the best bid for the S-Bahn concession, that includes all train services on the S1-S8/S21/S51 lines from 2021 until 2034. DB Regio demanded a re-evaluation of the bids, but court decided that the tender process was executed properly and that Transdev/Nordwestbahn was the final winner.