Expert subscribers got the scoop first. A white Vectron mystery from Poland: three all-white Vectrons arrived yesterday for a short visit and none of them has operator markings. In this article, Railcolor brings you visuals, a video, plus the locomotives' stats.

Railcolor thanks Adam Nowaczyk, Kajetan Orliński, and Andreas Kunert for their image and video contribution to the article. This article was originally published on 06.08.2020 – and updated on 07.08.2020 (scroll down to see the updates).

Three factory-white Vectron locomotives arrived in Poland this week. Adam Nowaczyk was there to document the interesting test train with these machines in Mostki (PL), with 193 582 heading the train: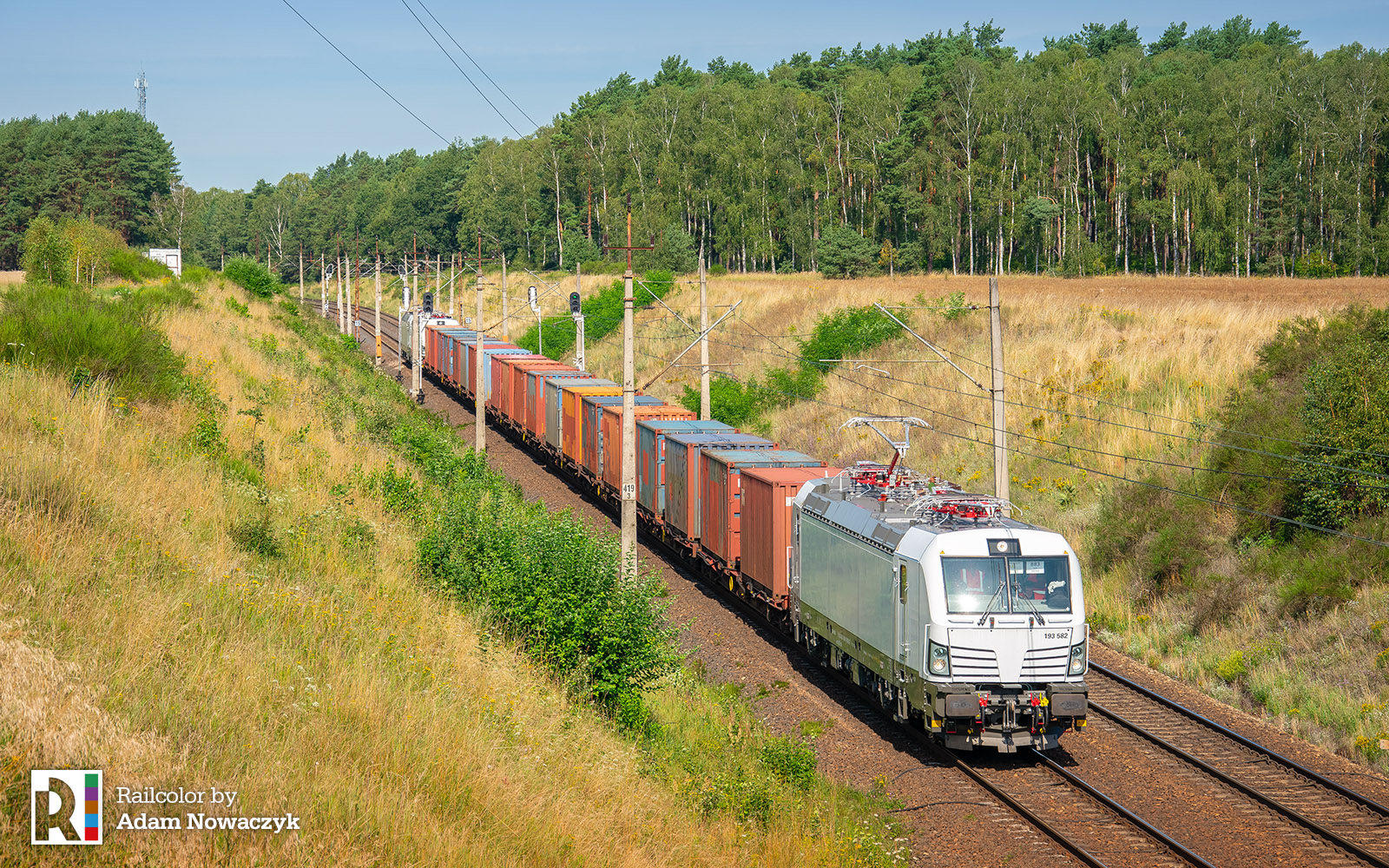 And also in Świebodzin (PL), where the train changed its direction – 193 585 now leading with 193 584 right behind: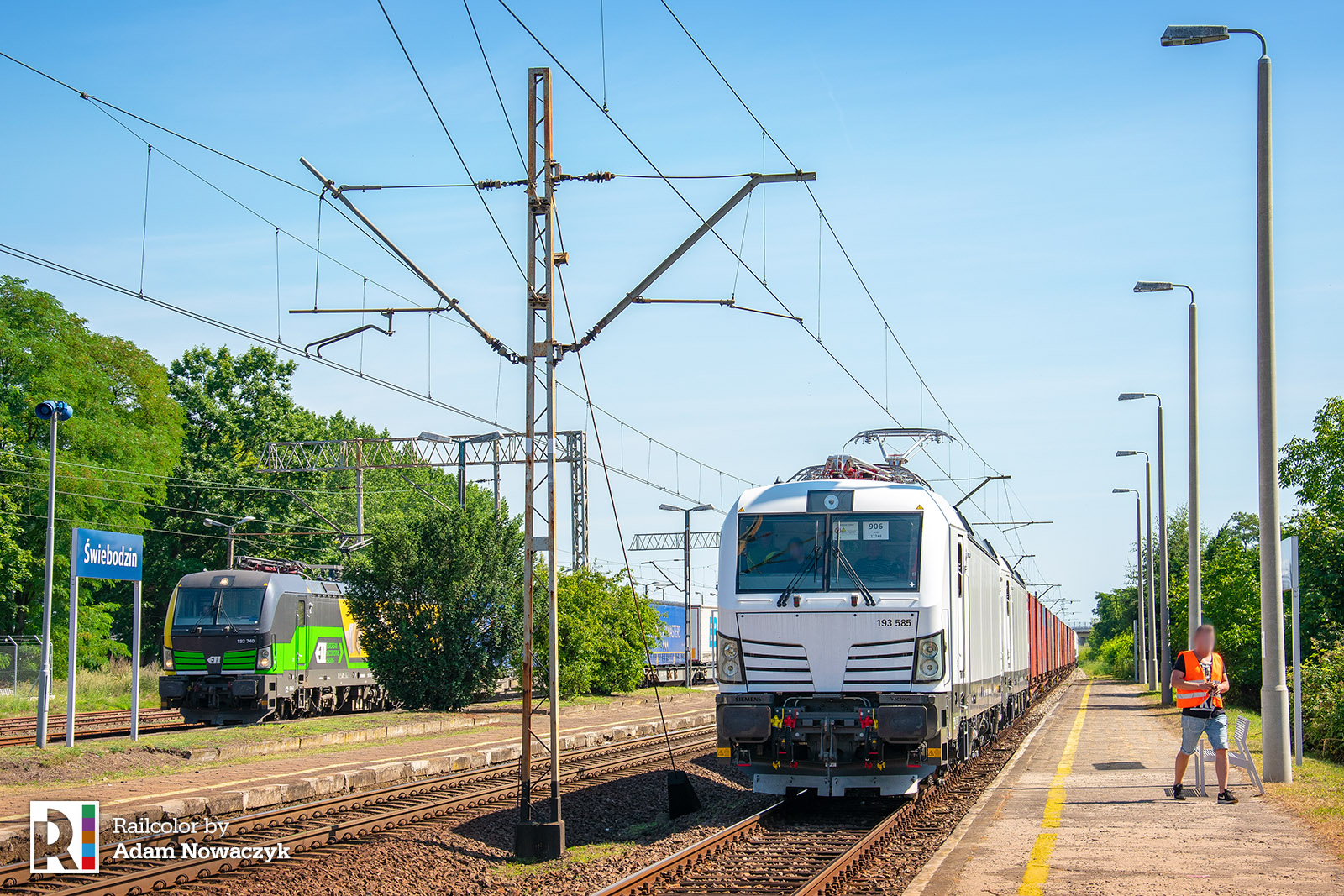 Video
Adam also brings us a video of the train's passing through Mostki:
Update 07.08.2020
We are adding three portraits of the locomotives involved in the recent tests that were sent to us by Kajetan Orliński.
193 582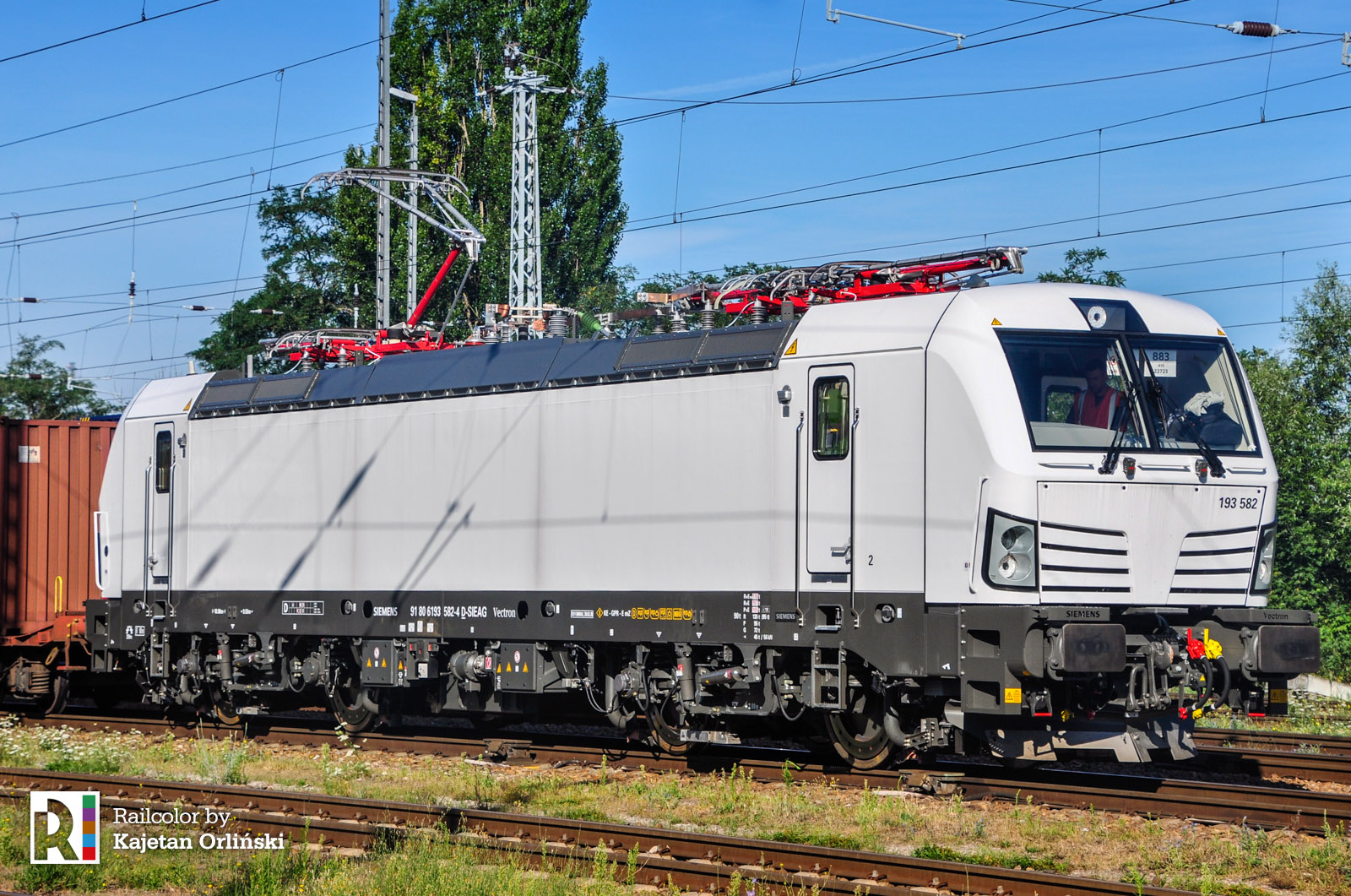 193 584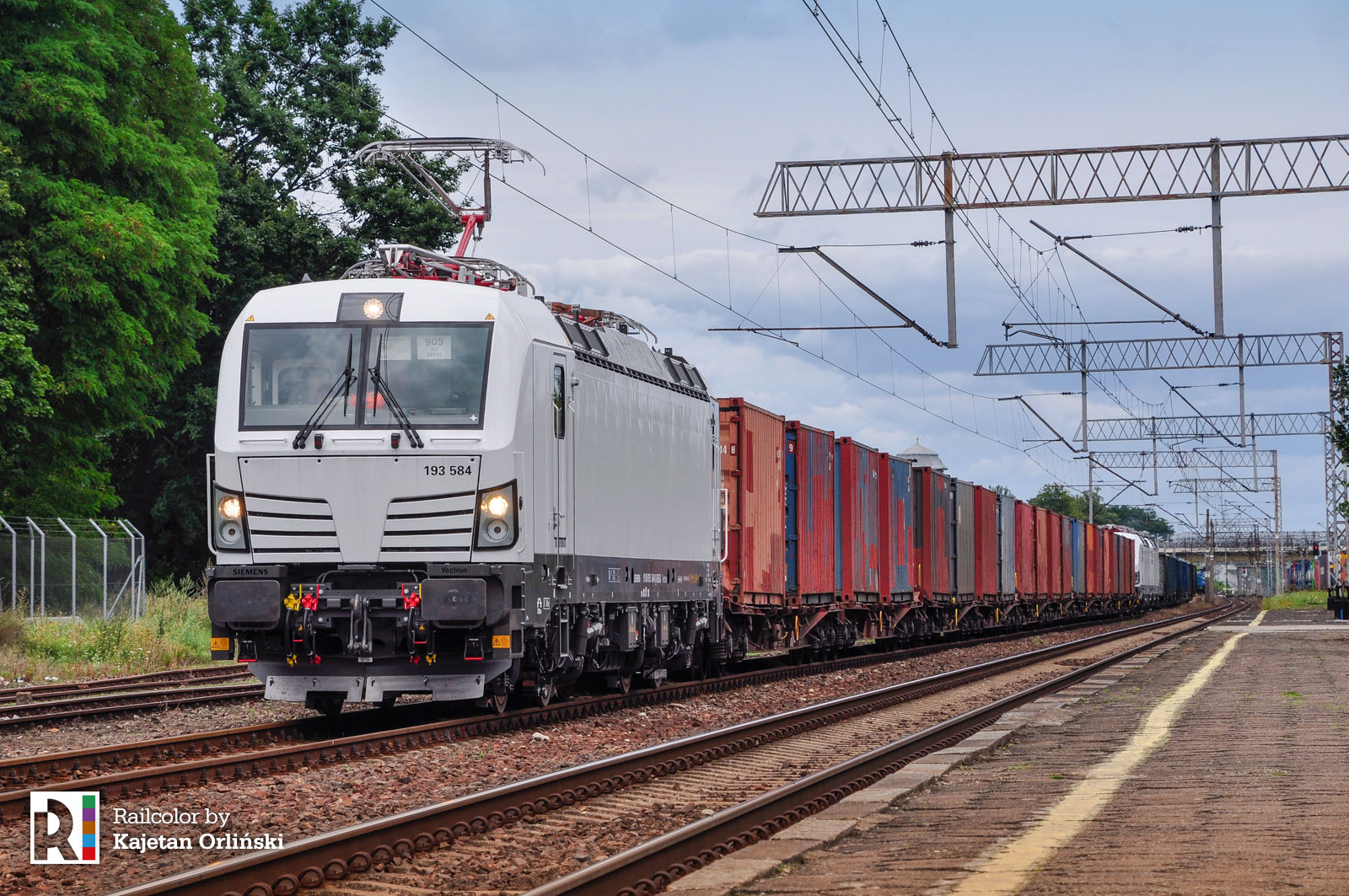 193 585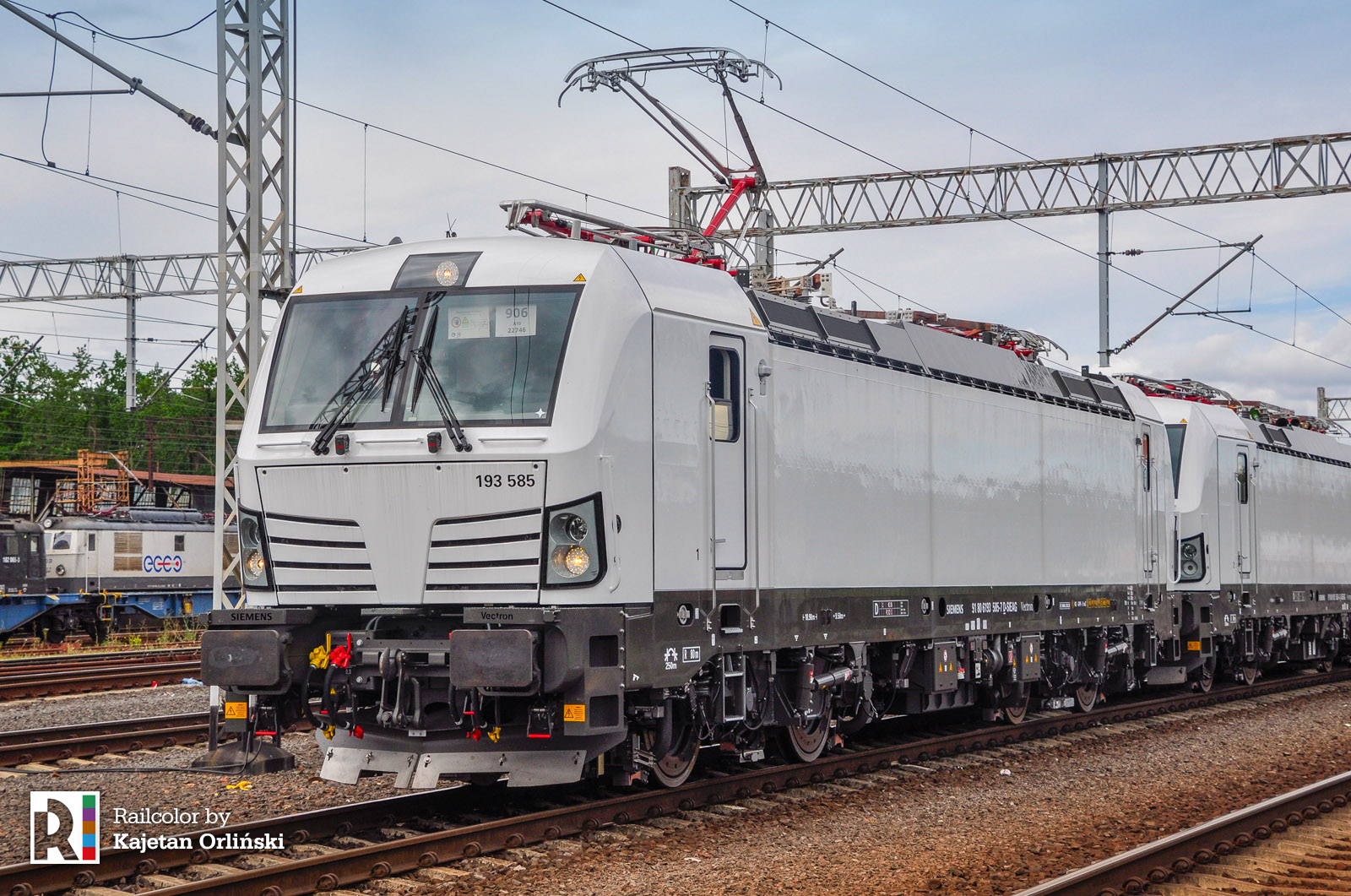 Update 10.08.2020
We got another picture of the test train, this time from Germany's Magdeburg Sudenburg. Andreas Kunert caught the following siht on 05.08.2020: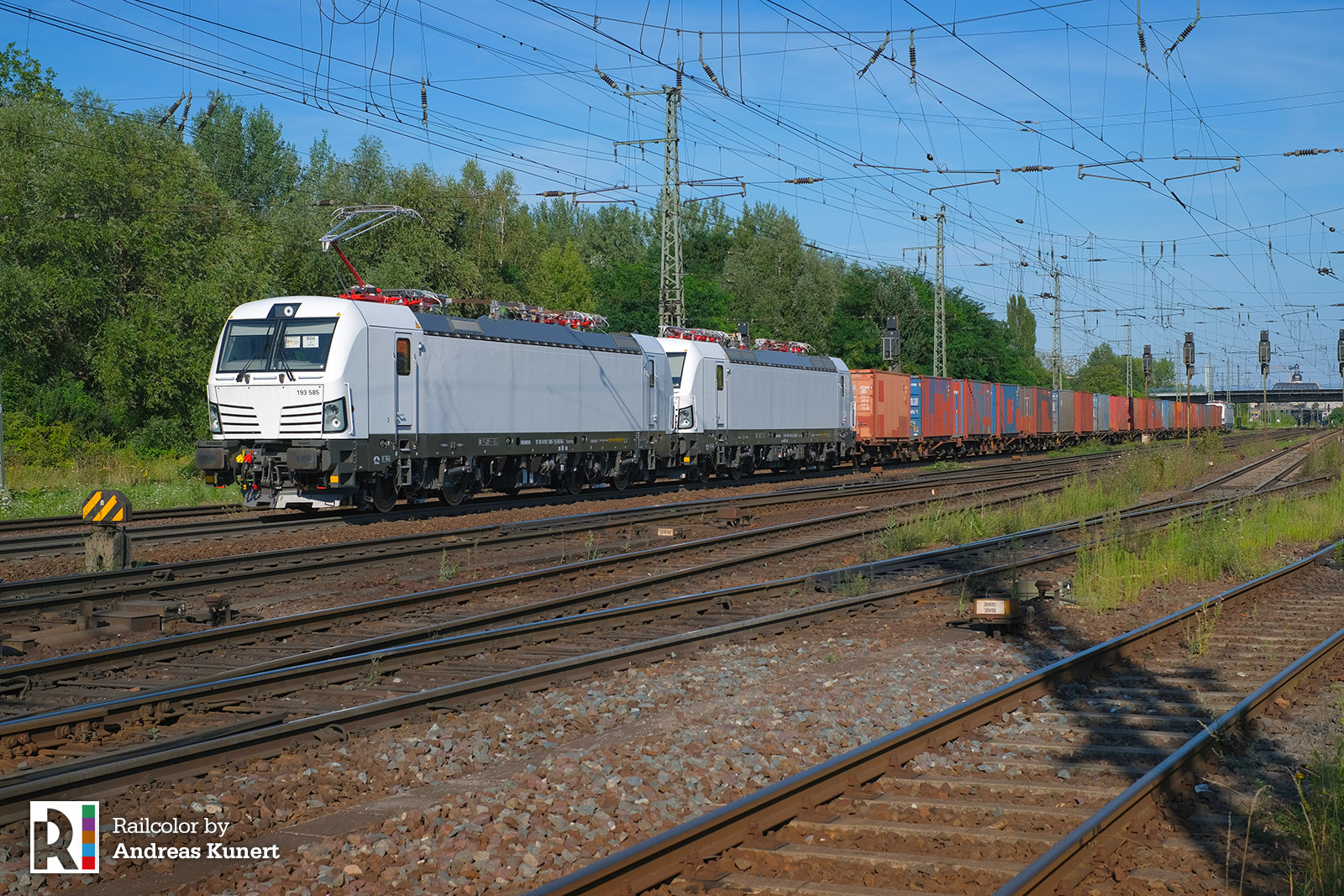 Data