Railcolor News recently brought up the new Smartron locomotives for E-P Rail and Unikom Tranzit from Romania. But that doesn't mean all the locomotives on order are in service yet. In this photo-article, we have a glimpse at another pair of electrics on their way to Romania.

Railcolor News thanks Benedek Dömötör and Dani Szabó for submitting their nice images. 
Of course, by now they have surely made it to Romania. But on 24.07.2020 the two locomotives were spotted in Hungary's Hegyeshalom – that special place where most of the brand new European electrics show up before they enter regular operation.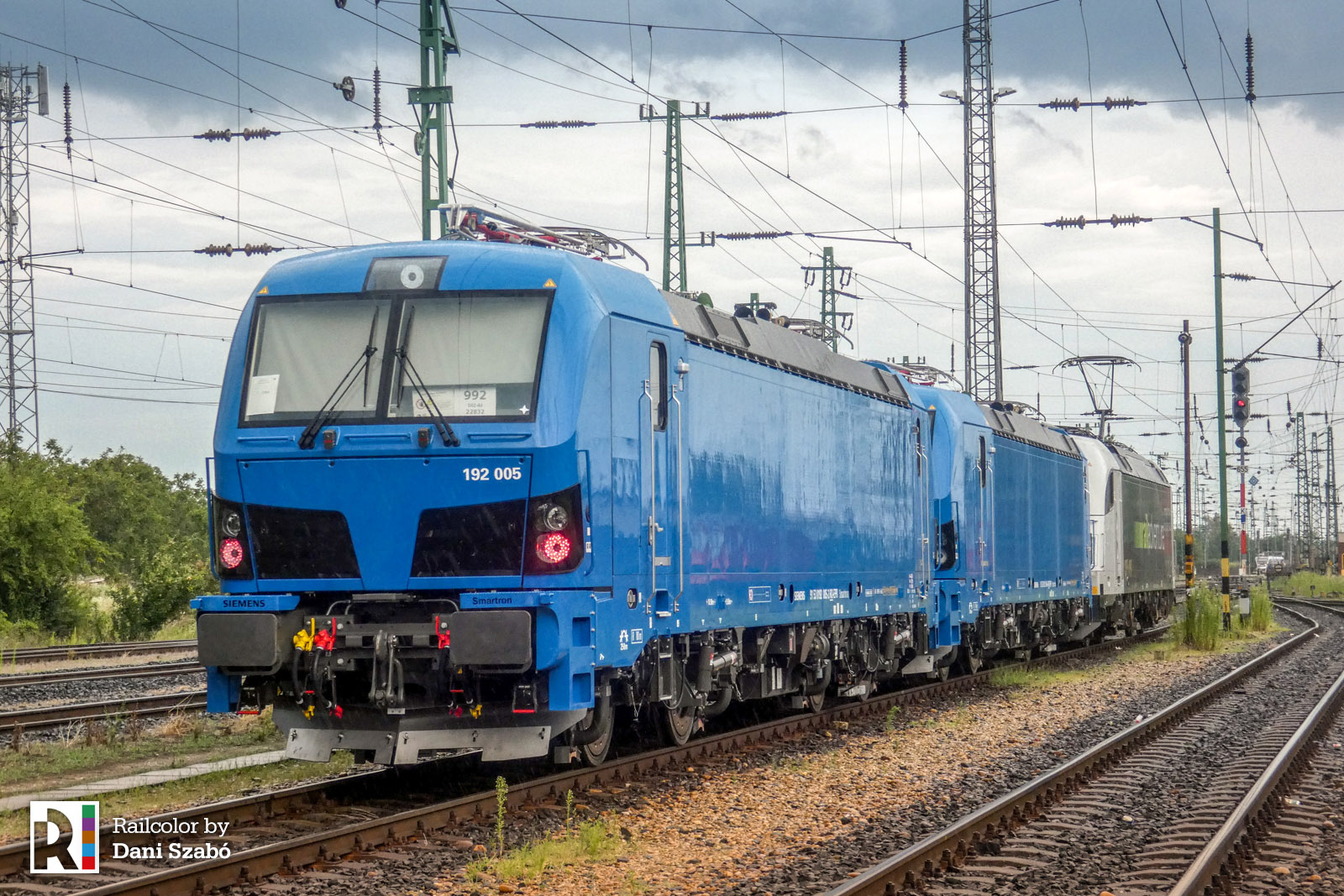 The numbers of the two new locomotives are 192 004 and 005. The two Smartrons were being hauled towards Curtici (RO) by RailAdventure's 183 500: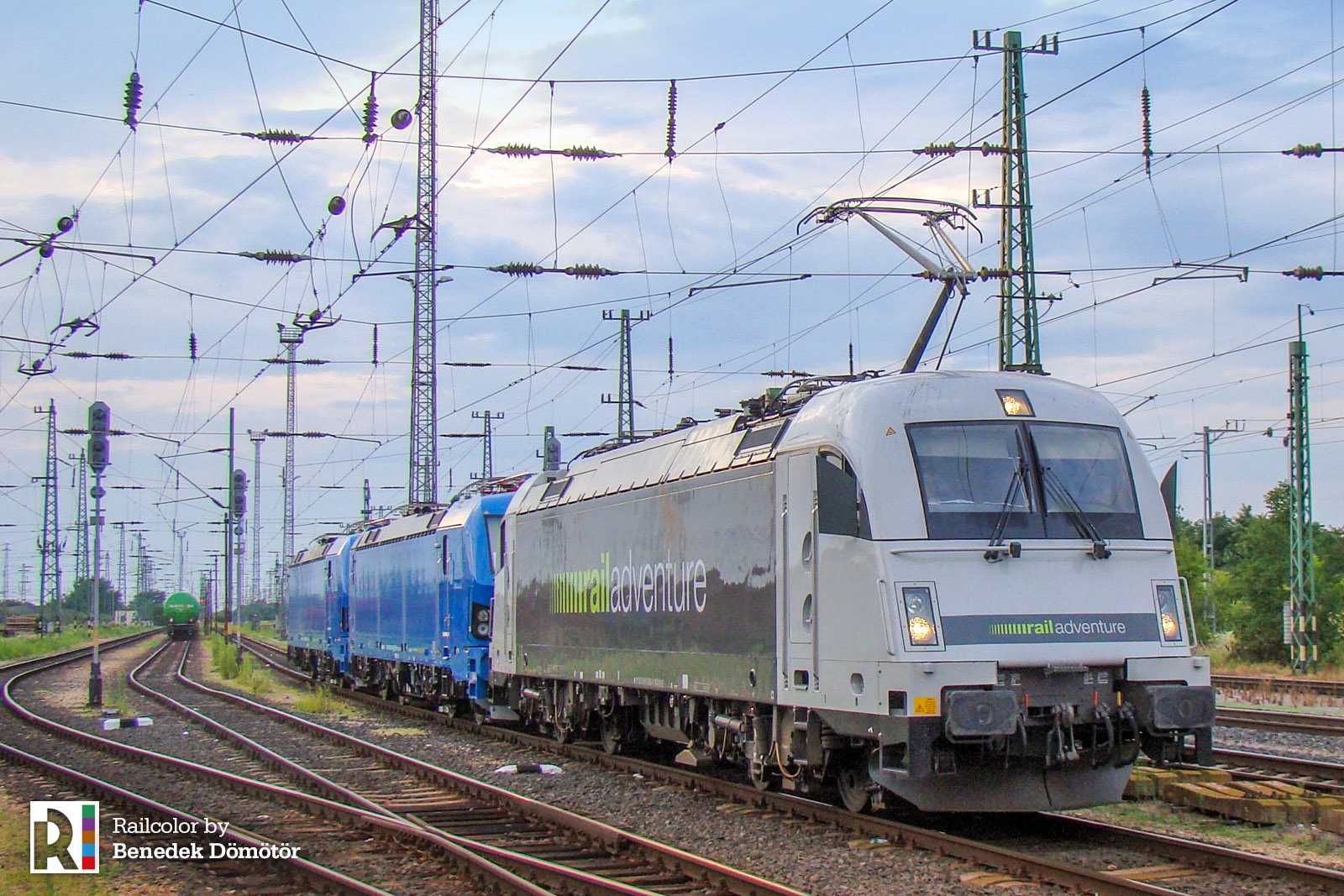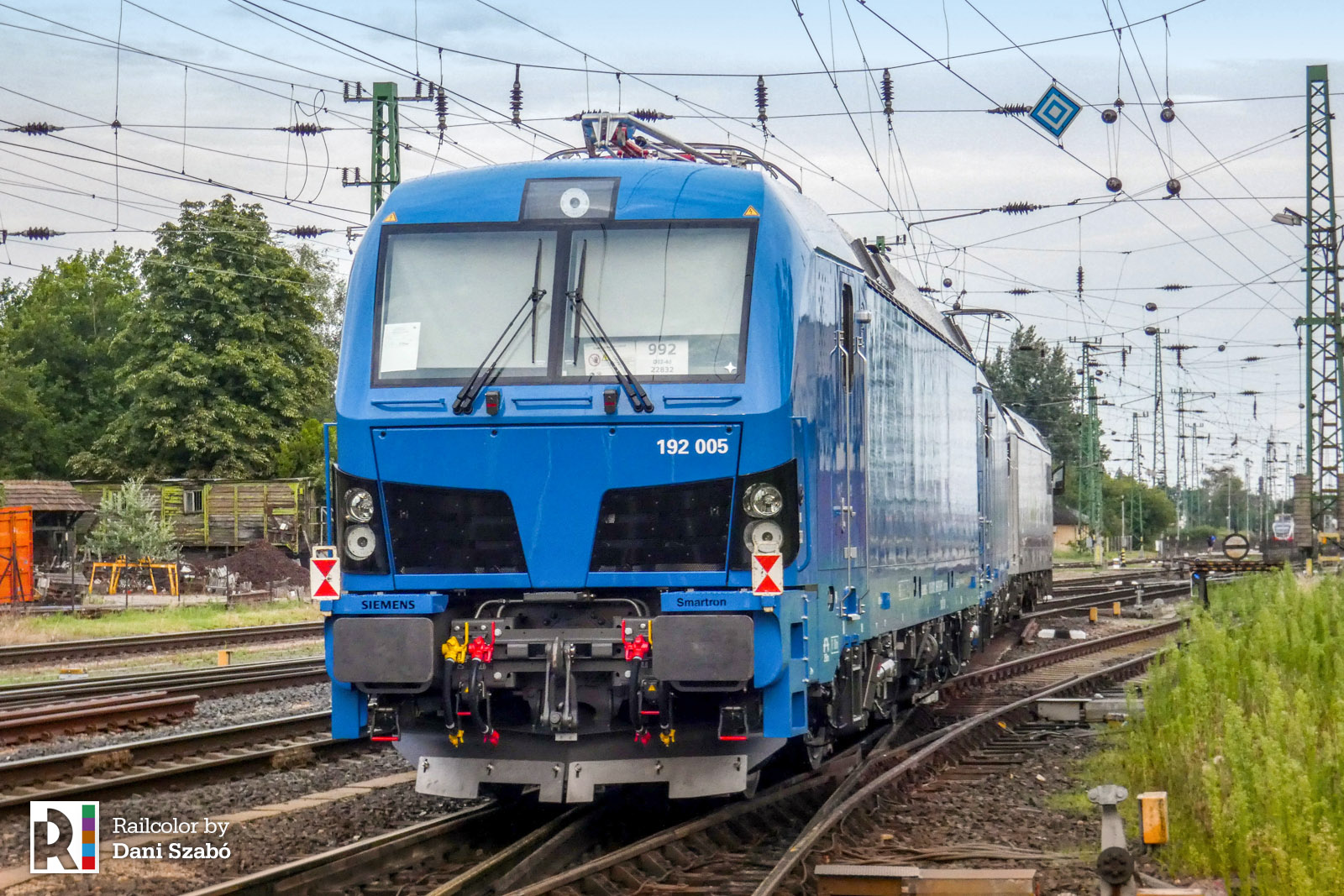 E-P Rail has four Smartrons on order, three have been delivered now. There is another Smartron for RO, the designated 192 025, which we reported on earlier in June. Last week this one came back to Munich.
Smartron [Data]
Visit our Smartron [Data] dossier to get a complete overview of all these locomotives, 27 registered so far, and the companies that are using them: