It took six years of development; a new diesel multiple unit (DMU) is born. Recently, Romanian manufacturer Electroputere VFU Pașcani introduced its new train for Europe and beyond, now it got a festive 'dress'.
Dating back to 2014, Grampet Group's rolling stock maintenance, modernization, and new rolling stock manufacturer – Electroputere VFU Pașcani – launched a project of developing its own new three-car DMU.
New is that the white DMU now has a full new design; It is wearing the national colors of blue, red, and yellow. The sides are also covered with traditional Romanian artwork, celebrating the long-term tradition of the manufacturer, as well as folklore traditions in general.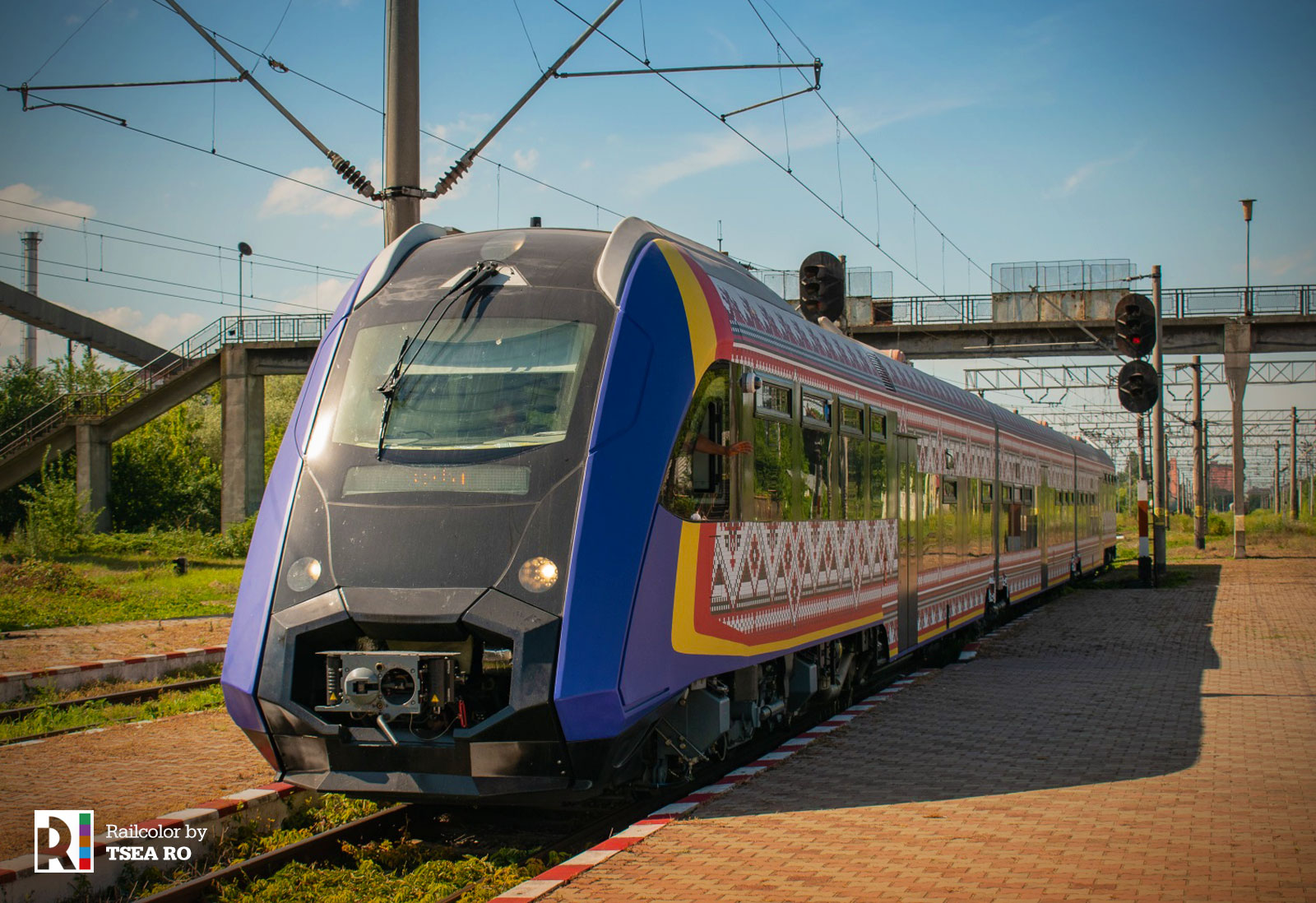 After all necessary homologations, the unit will be offered for sale, complementing the current product range of Electroputere VFU Pașcani, consisting mostly of overhauls and maintenance products.
Technical specifications

Max speed: 120 km/h;
Capacity: 164 passengers (142 x second class, 22 x first class);
Low floor and reduced mobility access;
Eco-friendly toilets, AC, Wi-fi, power outlets.