on 23.07.2020, the first 'new' Flixtrain left Cologne main station, bound to Berlin. It was the first post-pandemic (FLX30) service. MRCE X4E-605 in full Flixtrain design (new!) was pulling the train, which further consists of the recently refurbished Bmmz/Bmmdz coaches (sometimes referred to as 'Wunderwagen'), that got an overhaul at Talbot Services in Aachen:
IGE is Flix-partner for Cologne-Hamburg
That same day, German operator IGE and Flixtrain also restarted the Cologne – Hamburg connection (FLX20). Both train services were previously (before the pandemic) managed by BahnTouristikExpress (BTE).
At least three MRCE Vectron AC locomotives got a new Flixtrain wrap: X4E 604, 605, 865, the latter one is shown below: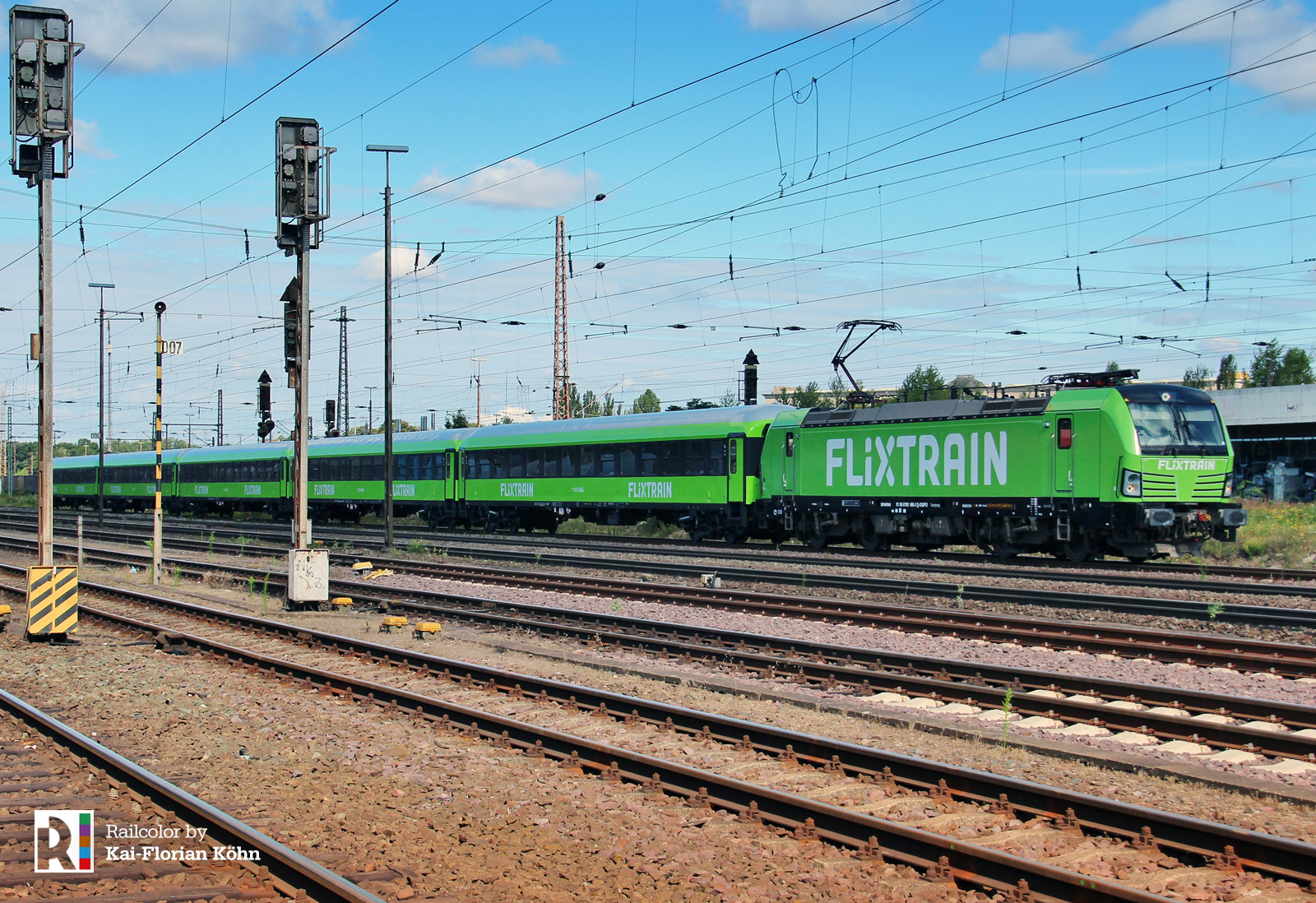 For more information – Our long-read about the coaches:
[EU / Expert] Restart in lime: Talbot's refurbished cars for FlixTrain [updated]