Not that long ago, Millet / Regio Rail DE18 locomotives were in our focus and now we hear from the company once more. By taking over more transports from Colas Rail, it has strengthened its position in the west of France.
The Millet Group, predominantly active in wagons leasing – its number of wagons exceeding 7,000 – is expanding its activities other segments. In 2019 the group took over the problematic Titagarh Wagons AFR, a manufacturer of grain and tank cars with an annual capacity of around 200. Millet used to be its customer.
Expanding into rail freight operation
The Millet Group is also growing its rail freight operations. Back in 2018, it took over grain haulage from Colas Rail to which the freight trains were of secondary concern. Colas Rail's core business is infrastructure projects. Yet, when applicable, other haulages were taken too.
Now Millet has announced that it will take over Colas Rail's aggregates and quarry products haulage from Louveciennes (Yvelines). The Millet Groupe states it will now have a 65% market share in rail freight operations in the west of France, between Brittany and La Rochelle.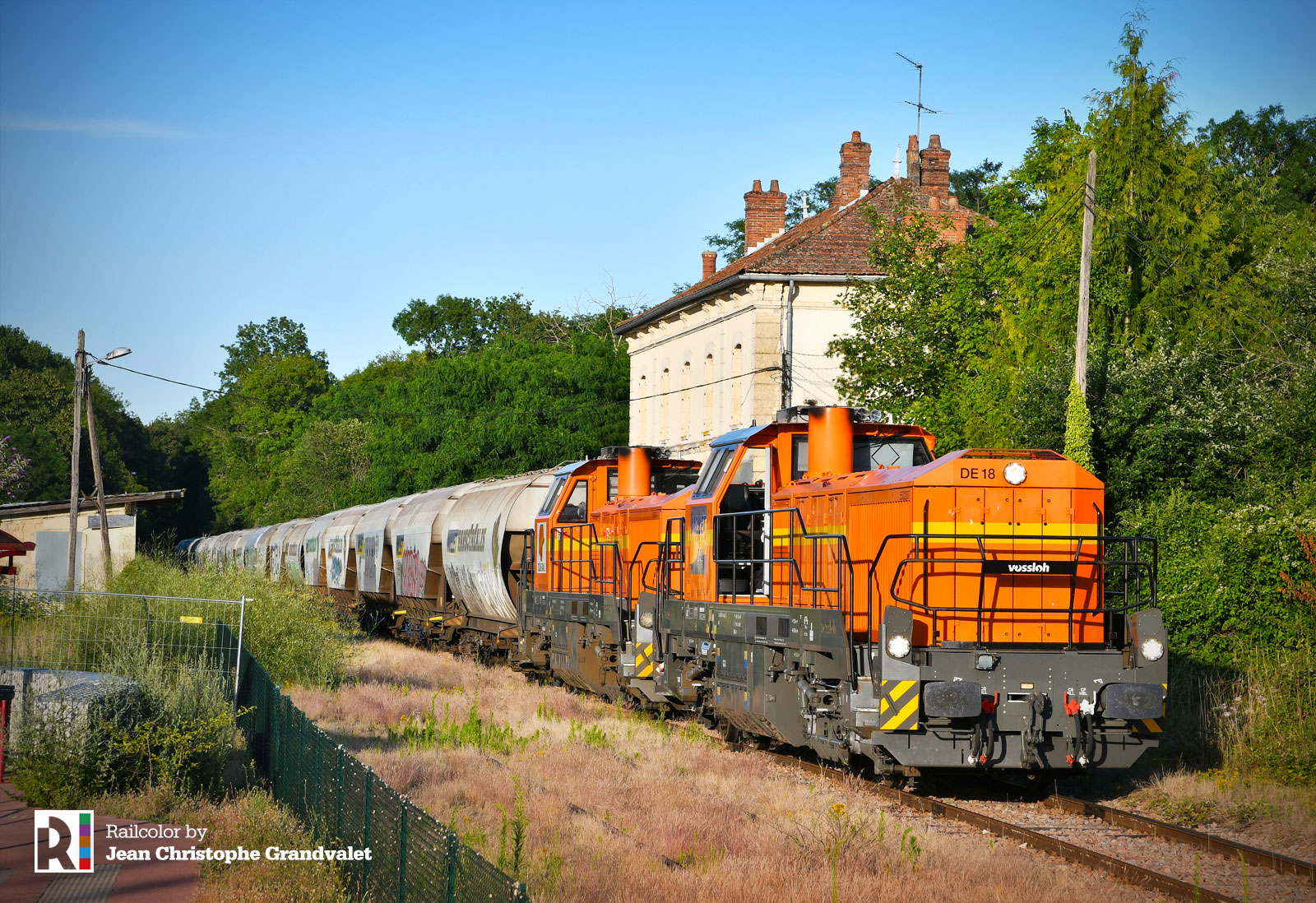 Millet's fleet
Millet owns various Vossloh G1206 locomotives, some were directly ordered, others taken over from MRCE or Colas Rail. Millet also hires four DE18 to RegioRail, two DE18s were taken over from Colas Rail; 92 87 4185 001 and 003 still have the orange-yellow Colas Rail livery, which is now combined with Millet's yellow/blue logos.