Ah, the exciting life of leasing locomotives. Different countries and operators, and special liveries to match them all…they have it all! Such is the case of Railpool's TRAXX MS2e 186 299 which got a new purpose recently.
Railcolor News thanks Rob Dammers for sharing his picture. Check out his Flickr page for more nice railway photography.
Until recently, Railpool's 186 299 was part of the LINEAS fleet. Well, not anymore – the multisystem electric is now working for HSL Logistik of Germany. On 18.07.2020 Rob Dammers spotted it in Bonn Oberkassel with an intermodal freight coming from Italy's Dommodosola on its way to Kaldenkrichen in North Rhine-Westphalia (DE):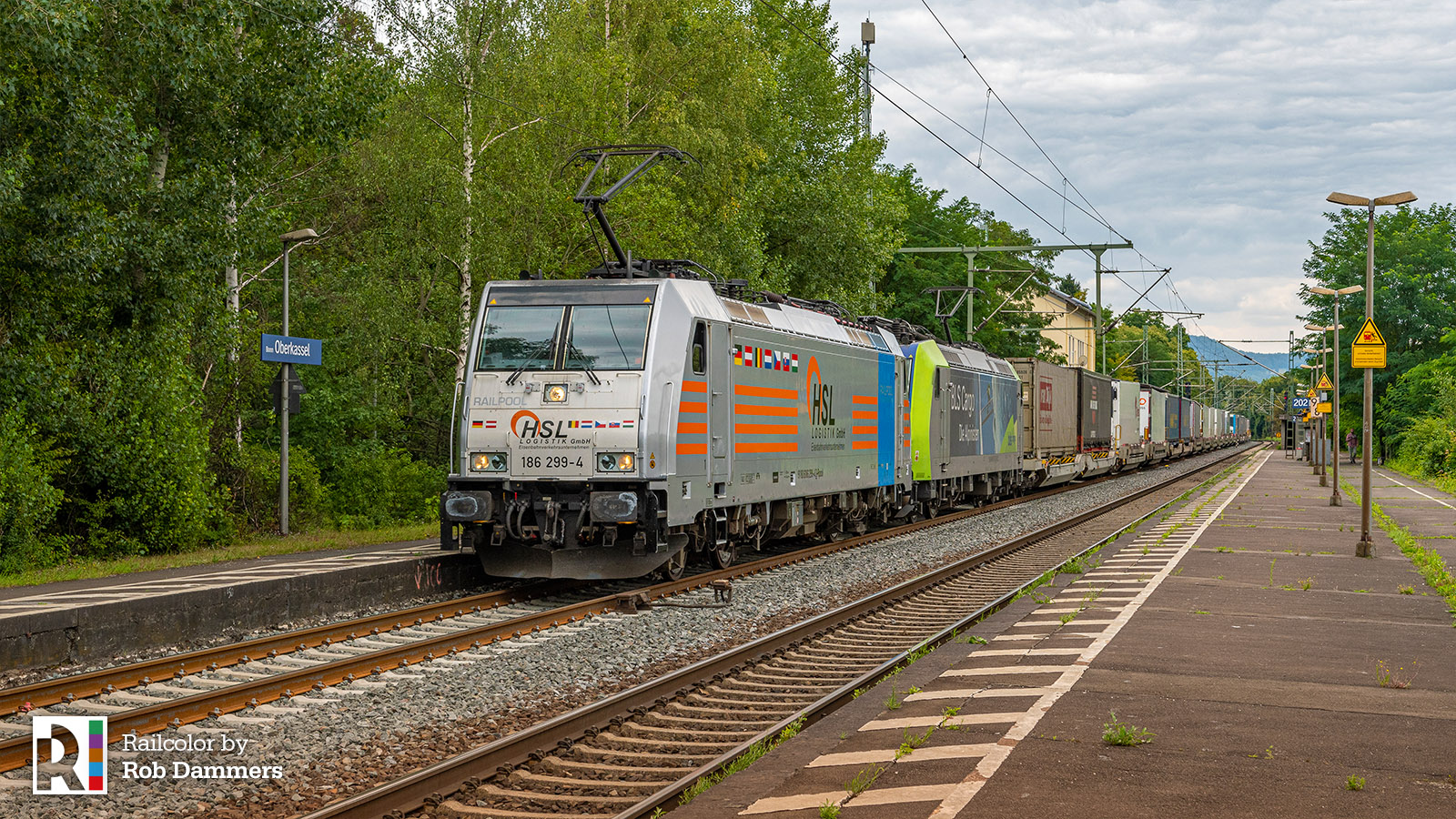 To mark the occasion, HSL also decided to 'reward' the locomotive with a new livery, which is very similar to the one applied on 186 551 but with Belgian instead of Polish flags.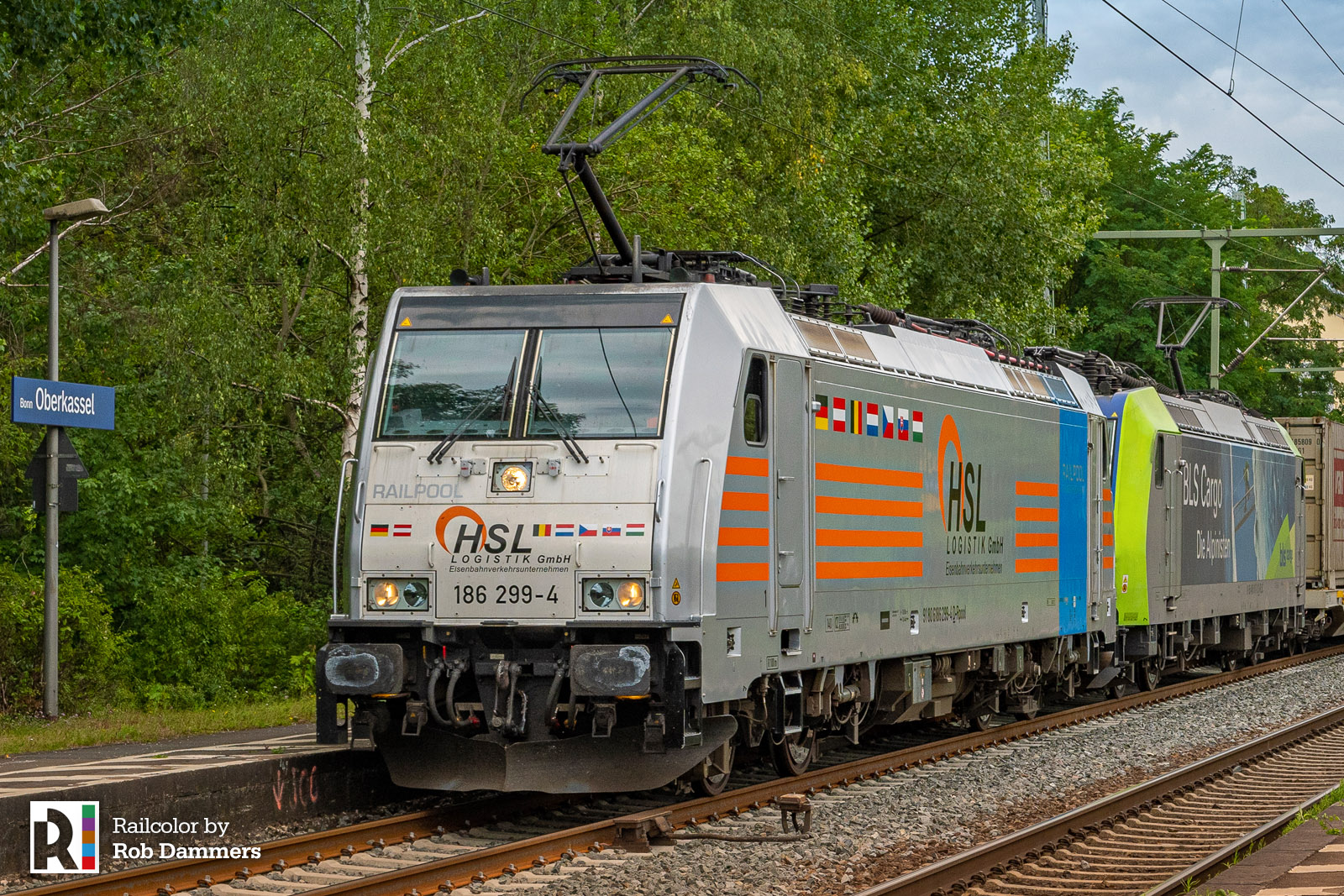 About 186 299
NVR-Number: 91 80 6186 299-4 D-Rpool;
Year built: 2017;
Works number: 35348;
Country package: CZ/D/A/B/NL/SK/H (yes, the same countries mentioned above);
Previously operated by: Lineas.