It is Groundhog Day over and over again for Škoda's NIM Express trains for DB Regio. The trains that were originally expected to enter commercial operation (way back) in 2016 are still in limbo. The German railway Authority (EBA) has granted the trains an approval, but with restrictions.
Plus, according to reports in German media, the trains still suffer from reliability issues. As long as these are not solved, and EBA's restrictions are not lifted, Deutsche Bahn does not want to take delivery of the trains. 
On 07.07.2020 a NIM Express train was spotted during tests and Niklas Kuhrmeier caught the consist with his camera. We thank him for sharing his beautiful pictures with us. Find him on Instagram as @eisenbahn.4life for more railway action from Germany.
The sun is shining; there are scenic clouds in the blue skies, and a sparkling red Dosto train of DB Regio comes by for the perfect trainspotting picture. Sounds perfect, doesn't it?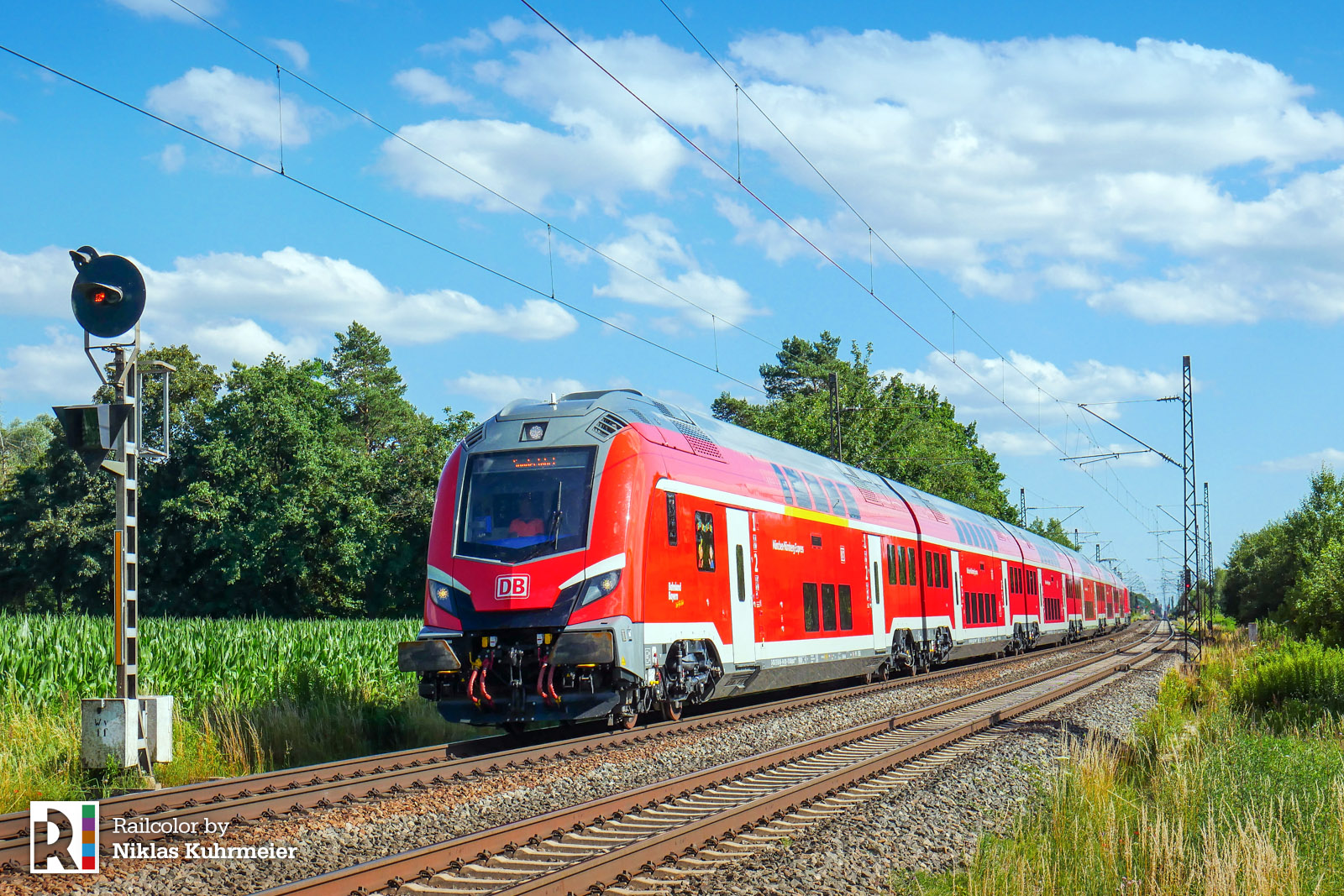 But that same train stops for ten minutes and starts driving again at a speed of 10 km/h after which it halts completely. Niklas witnessed the event in Gabloingen while a NIM Express trains was on trials there, led by 102 004.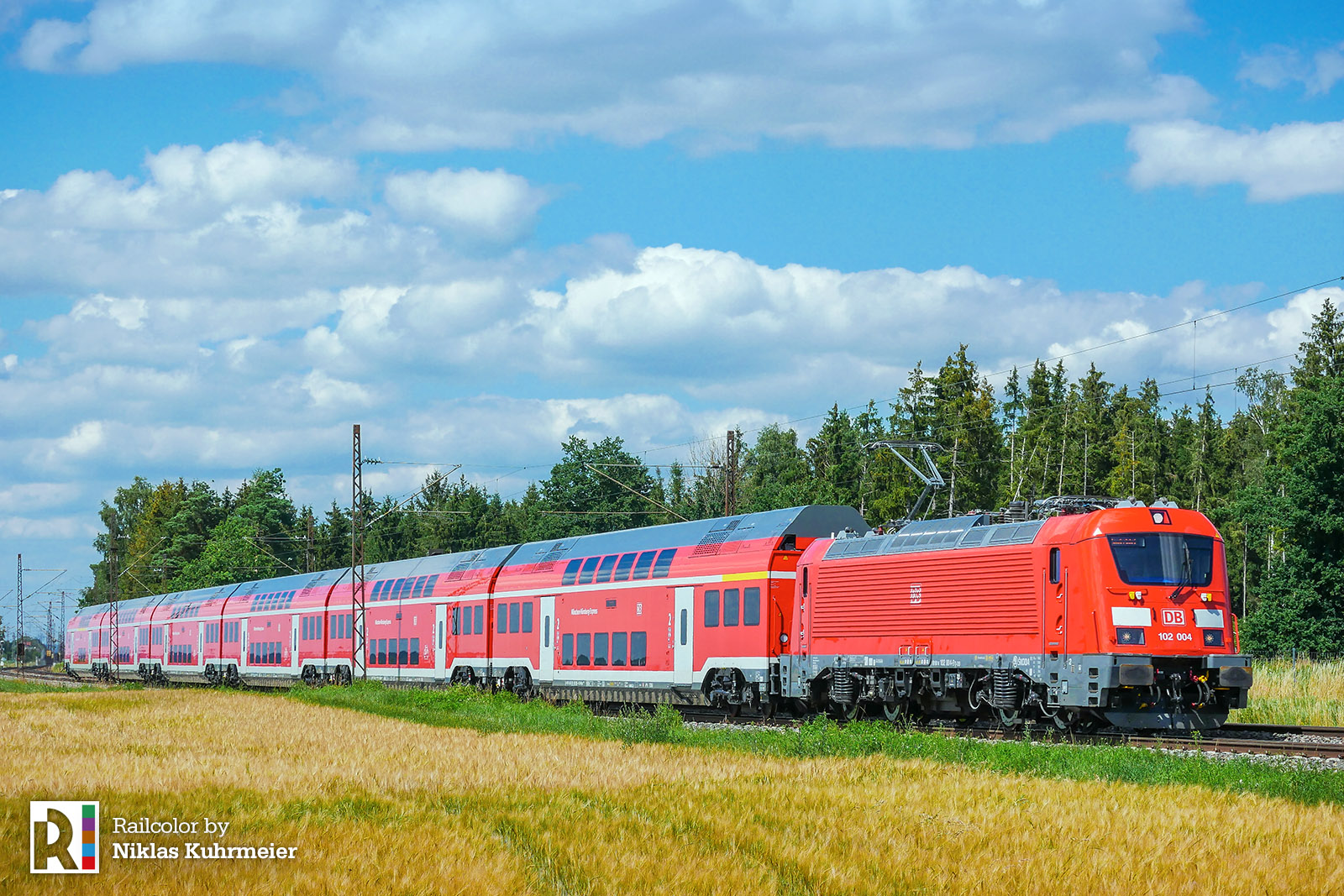 Tough luck for Škoda Transportation
Recent media reports (nordbayern.de / ingolstadt-today.de) from Germany state that DB Regio does not want to accept the trains due to poor reliability. Even test services are still out of the question.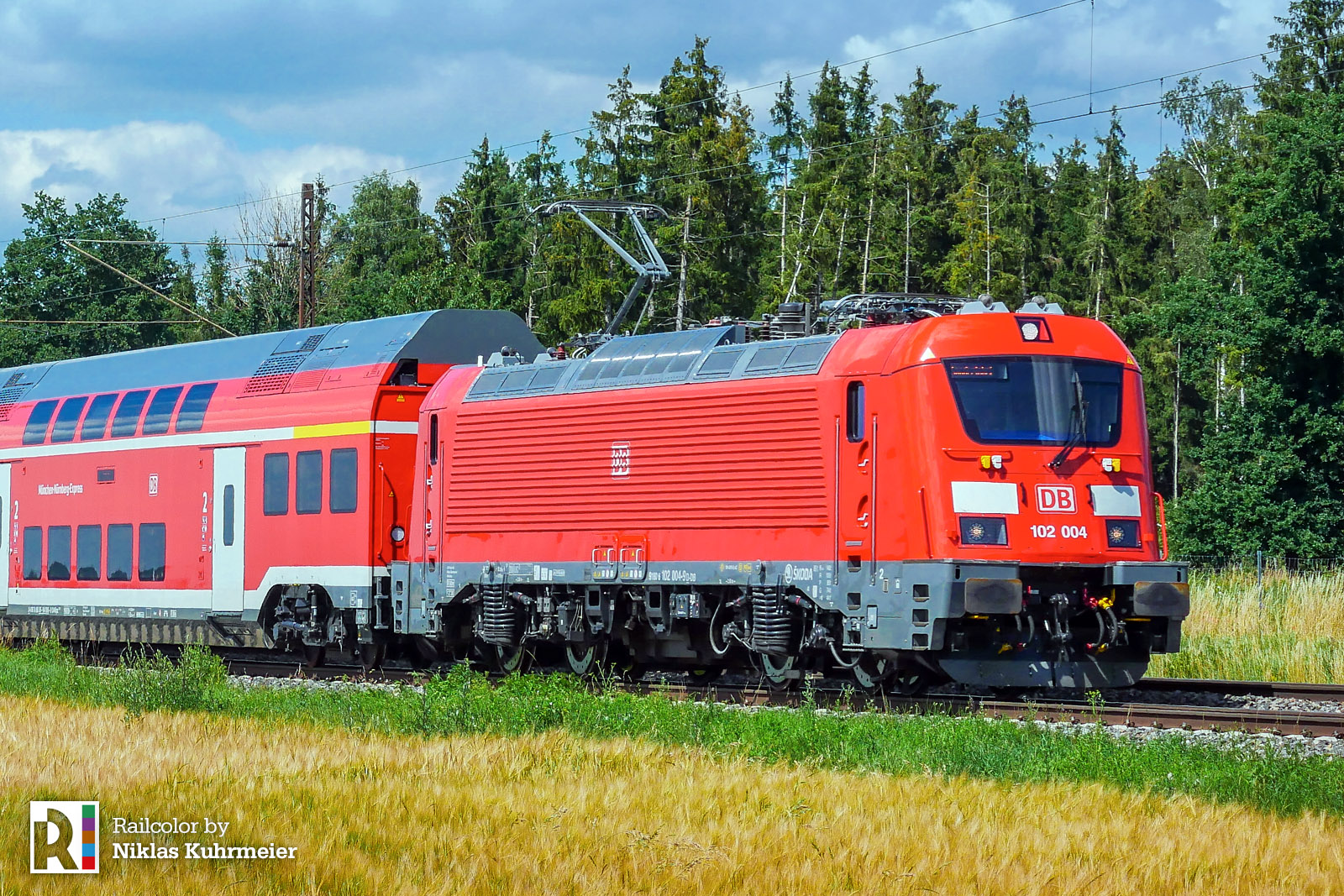 The vehicles were eventually authorized by Germany's EBA authority in 2019, yet with restrictions. Details about these 'restrictions' are not known. Yet, testing apparently is still taking place, and only time will tell whether we will actually come to see the NIM Express finally in commercial operation. Railcolor News will keep you updated on the topic.