There are these rare sights when you see a train made of locomotives. A "Lokzug" – they call it in Germany. And while the reasons for such transportations can always vary, there is always one question that inevitably pops out: Where are they headed to?
Railcolor News thanks Leon Wosnitza for his photo submission.
No, it's not a red container train. Look closely and you will find 24 pantographs, 48 axles, and total power of 67.2 MW (although only 10200 kW were enough for this train). On 30.06.2020 Leon Wosnitza caught this stunning sight – a train consisting of 12 TRAXX AC3s of DB Regio: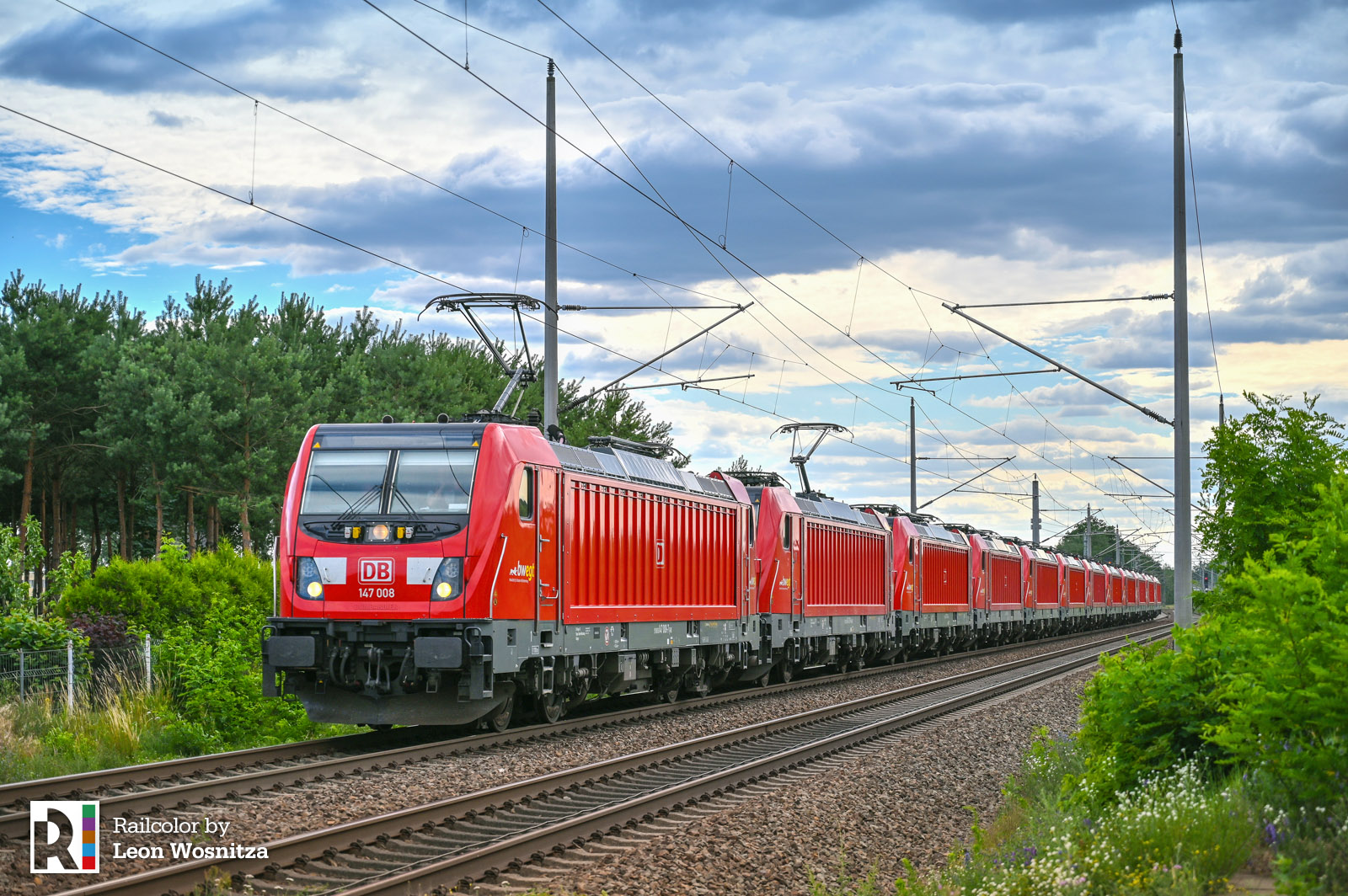 The former "BaWü" locomotives were seen on their way to Berlin from Baden-Württemberg's Stuttgart, where Desiro HC's are currently taking over, for example. In the German capital, we expect that these AC3s will loose their 'bwegt' stickers and start competing with the 112, 114, 143, and/or the 182 series electrics for DB Regio services.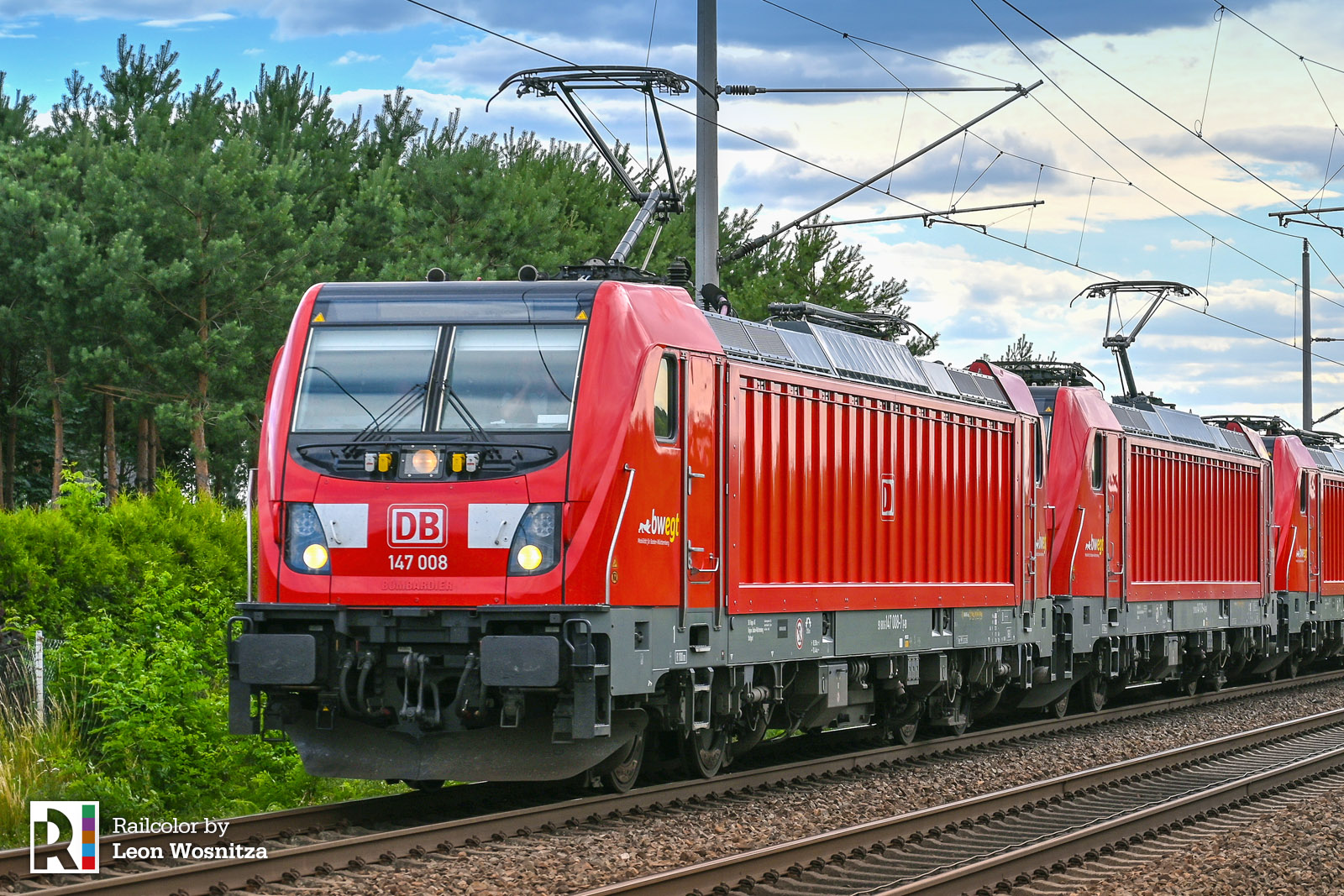 About DB Regio's series 147
Deutsche Bahn owns a total of twenty TRAXX AC3s of this type (147 001-020). The picture in this article shows units 147 005-012 and 017-020 being transferred from DB Regio Baden-Würtemberg (Stuttgart) to DB Regio Nordost (Berlin-Lichtenberg). 147 004, 014, 015 made the same transfer in 2019 and 147 016 was relocated in January 2020. The current situation of the fleet is, as follows:
147 001-003 remain in Baden-Würtemberg for the IRE8 services Stuttgart – Würzburg;
147 004-012 and 014-020 have been transferred from Baden-Würtemberg to DB Regio Nordost;
147 013 is a special one – during the past years, this locomotive was mostly seen on test trains for Bombardier.