The fleet of ten 2-car Alstom Coradia Lint 54 diesel multiple units (DMUs) operated by SWEG will expand; three more units have been ordered.
It has been exactly one year since Südwestdeutsche Landesverkehrs-AG (SWEG) took control over the train services connecting Aalen, Ulm, and Munderkingen (Brenz- and Donaubahn). These lines are also known as the Ulmer Stern ('Ulm star'), or BaWü 'Netz 12' and they are situated between towns of Stuttgart and Munich in the south of Germany. The operation has been a success so far (97,8% punctuality rate / when +6 minutes = delayed) and although the Covid-19 pandemic hugely affected the ridership numbers, there is a strong belief in recovery and growth by the operator.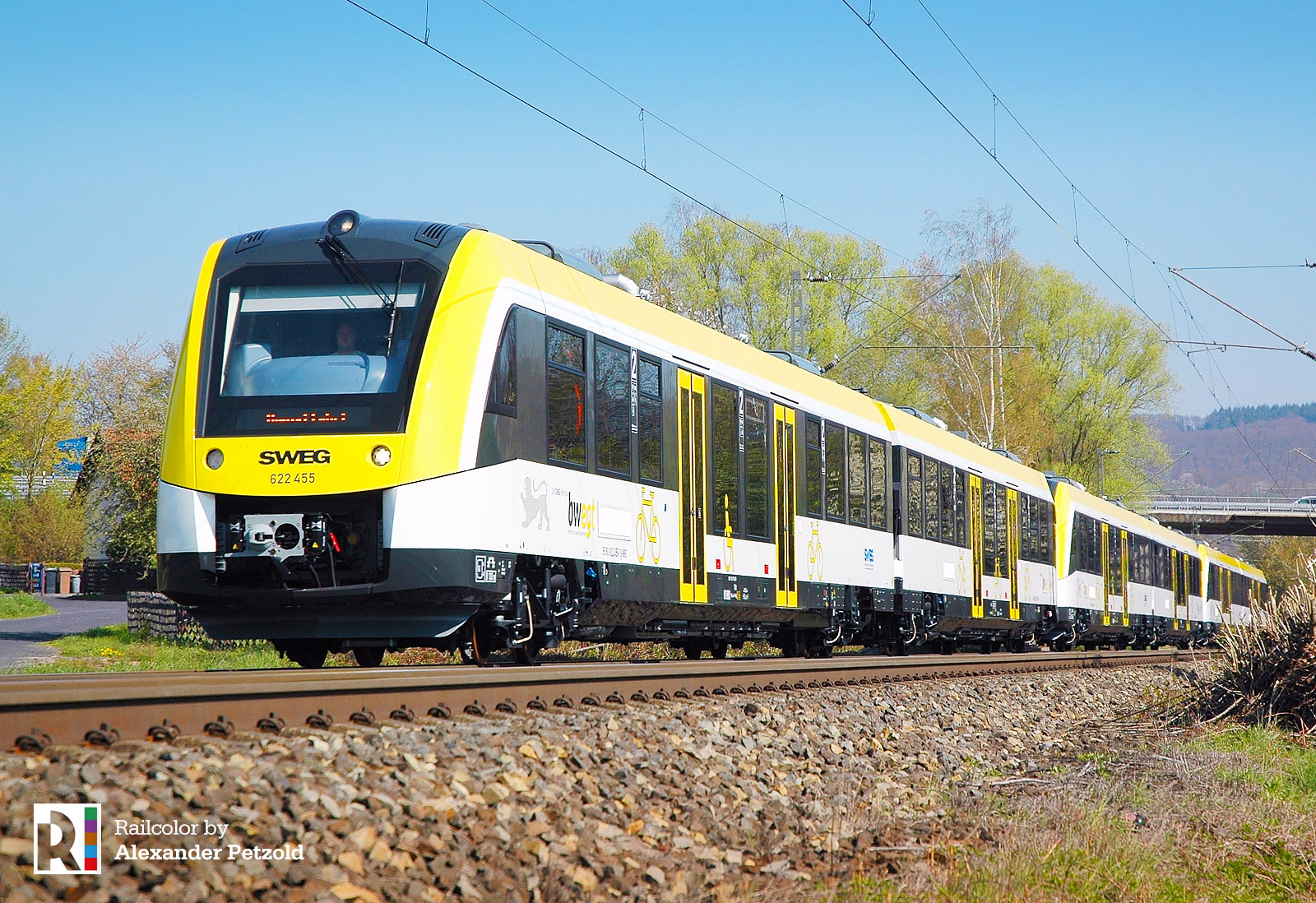 Proof of this is three more units ordered, same as the current ones operating on both lines of the Ulmer Stern: the Alstom Coradia Lint 54. Their operation start is planned for November 2021.
Sooner than that, in December 2020, eighteen more of equally looking trains will start operation on the Zollernalbbahn. This Tübingen to Aulendorf service is situated further west from the Netz12, yet also in the Baden-Württemberg region.