To minimize some of the financial loss caused by Covid-19, Regiojet offered one of its Bombardier TRAXX locomotives for short-time hire to haul freights.  
This article was originally published on 20.04.2020 and updated on 12.06.2020
The impact of coronavirus has been severe upon rail passenger operators. Czech private operator Regiojet has decreased the number of their connection by two-third, sidelining many of its locomotives.
This is not the case for its TRAXX MS2e locomotive 386 202. It was been offered for a sublease to freight operators, who still keep on hauling trains, not feeling the impact of coronavirus restrictions as hard as passenger service do.
On 02.04.2020, the locomotive was spotted hauling a timber train from Kardašova Řečice (south of Czechia) to Františkovy Lázně (at the western border with Germany) for the RailTransport-Stift company.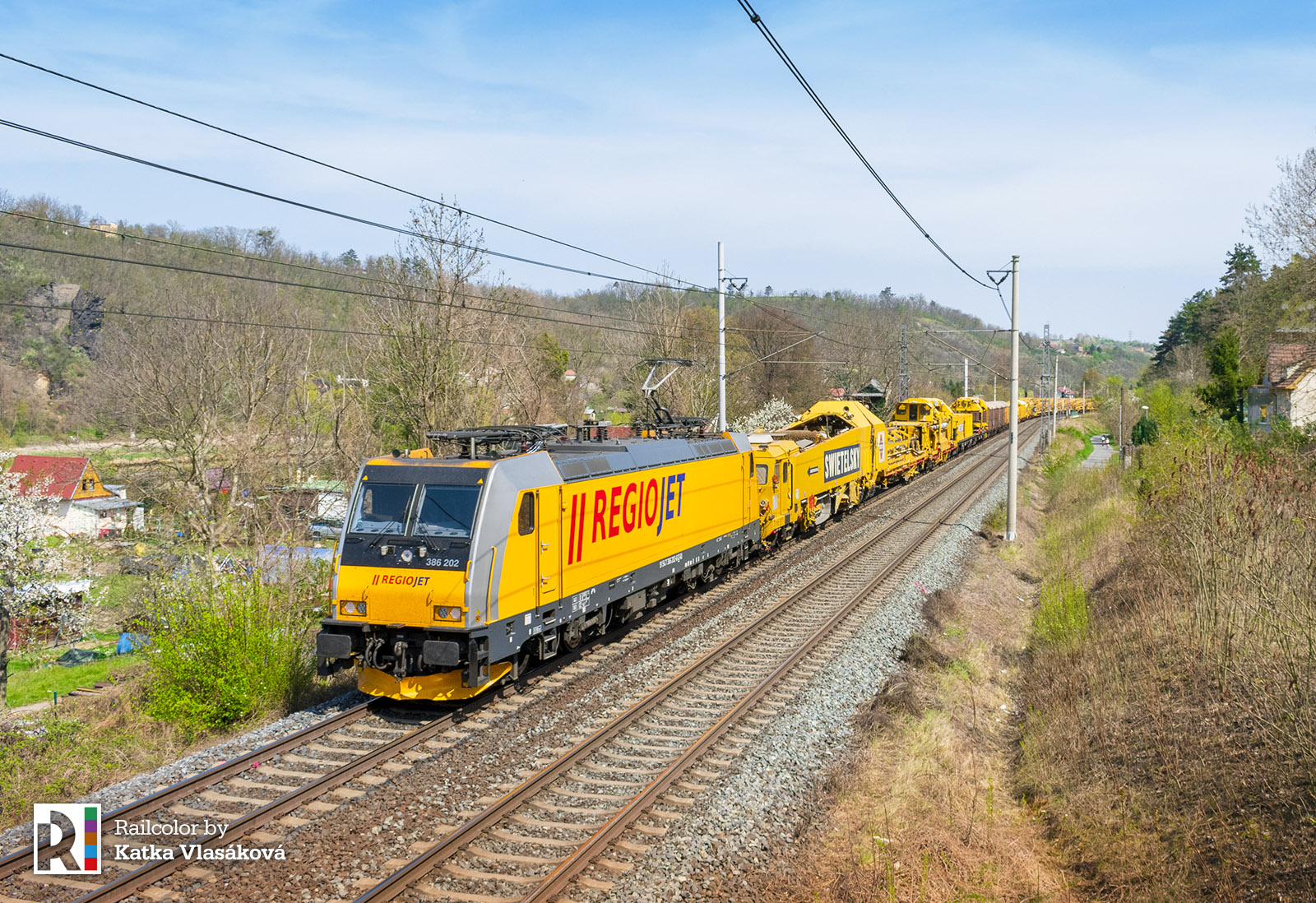 On 18.04.2020, another use for this TRAXX was found. Its cross-country journey led from Břeclav at the south-eastern border with Austria, all the way to Děčín in the north of the country. In Břeclav, it has taken the relay from the Austrian diesel locomotive class 2143 on a yellow Swietelsky track maintenance train for planned rail track reconstruction. The nice yellow match of a locomotive and its train was captured by Katka Vlasáková at Roztoky-Žalov.
Update 12.06.2020