Siemens is making progress with the delivery of the ten additional Velaros, ordered by the Turkish state railways in 2018. One of these high-speed trainsets is currently on the road to Turkey. Railcolor News brings you visuals.
Railcolor News thanks Max Diehm aka Züge Rhein-Neckar, Marcel Lotzen and Wouter Radstake for their photo-contribution. This article was originally published on 03.06.2020 – and updated on 04.06.2020 (new image added). Scroll down to see the update.

Long-distance transfers are no problem for RailAdventure. Such is the case of the latest TCDD Velaro that is currently on its way to Turkey. Of course, when it comes to background selection for trainspotting pictures, the possibilities often end up countless. Max Diehm a.k.a. Züge Rhein-Neckar shared with us the following scenic views, he took in the picturesque town of Sankt Goarshausen, Germany.
Let's begin with a full-length image of unit HT80112: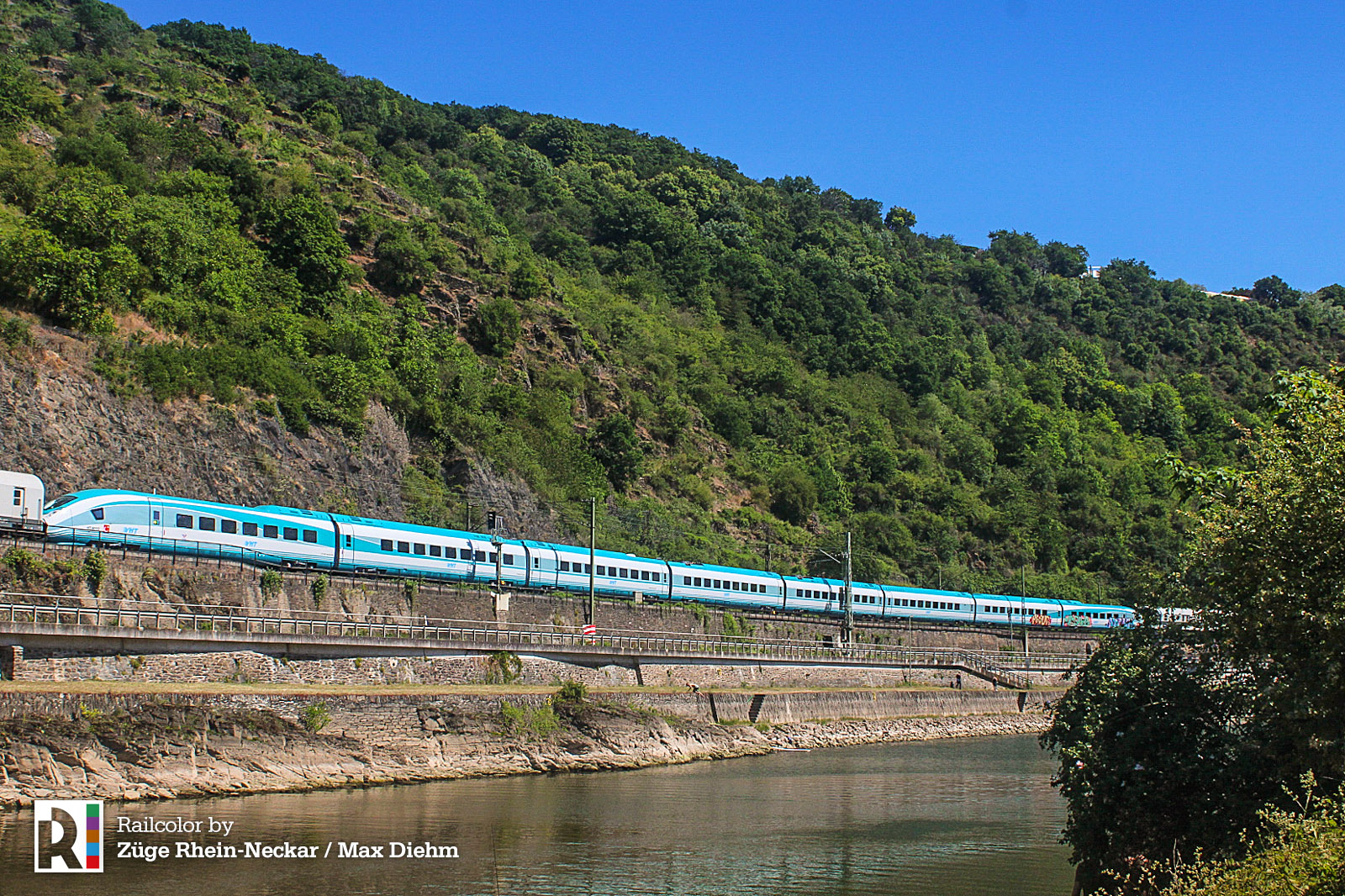 Unfortunately, one detail is preventing this view from being truly perfect – the graffiti 'decorating' the first two cars of the HST: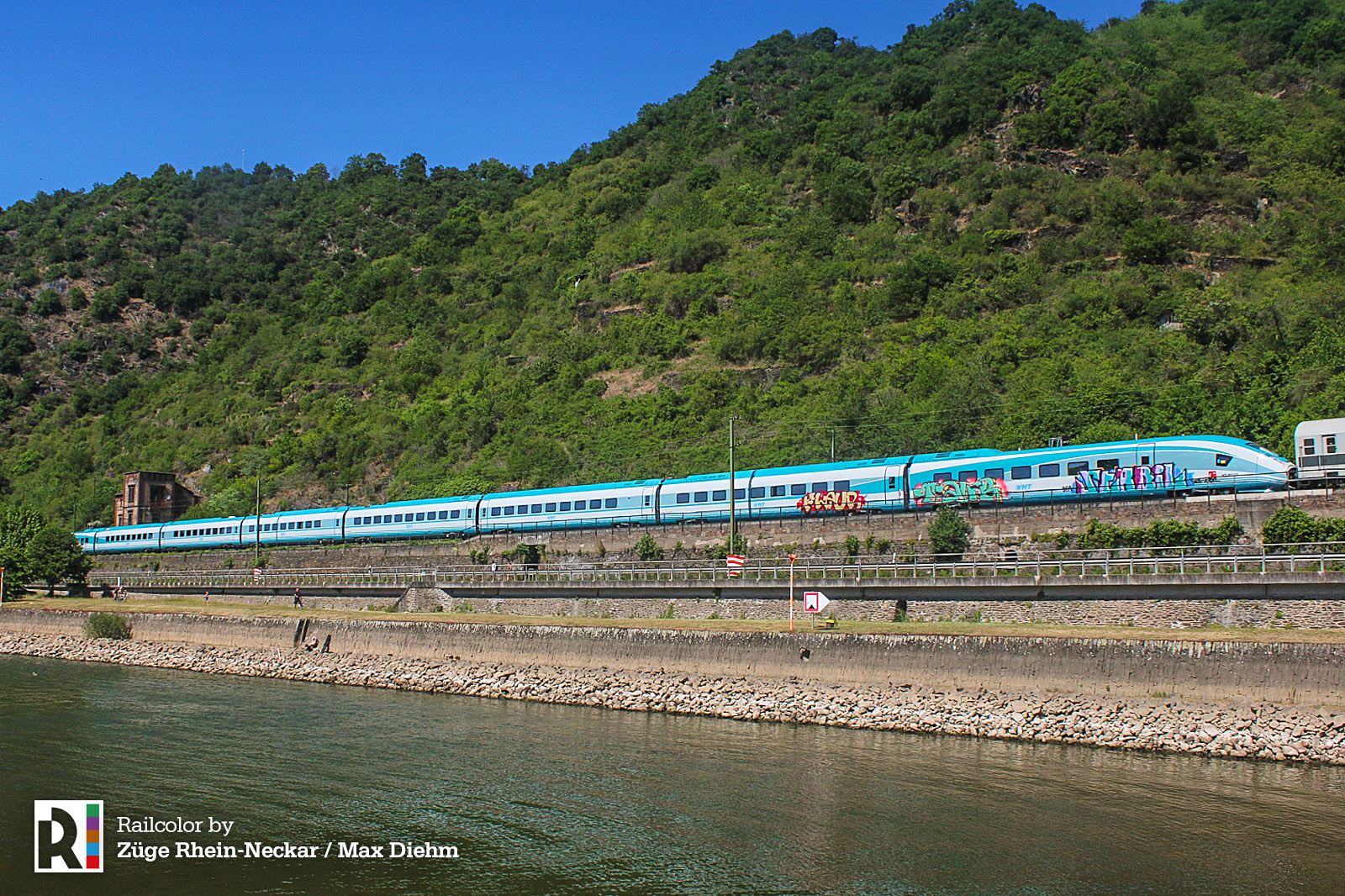 The special train was lead by two of RailAdventure's classic Series 111 electrics (082 and 215):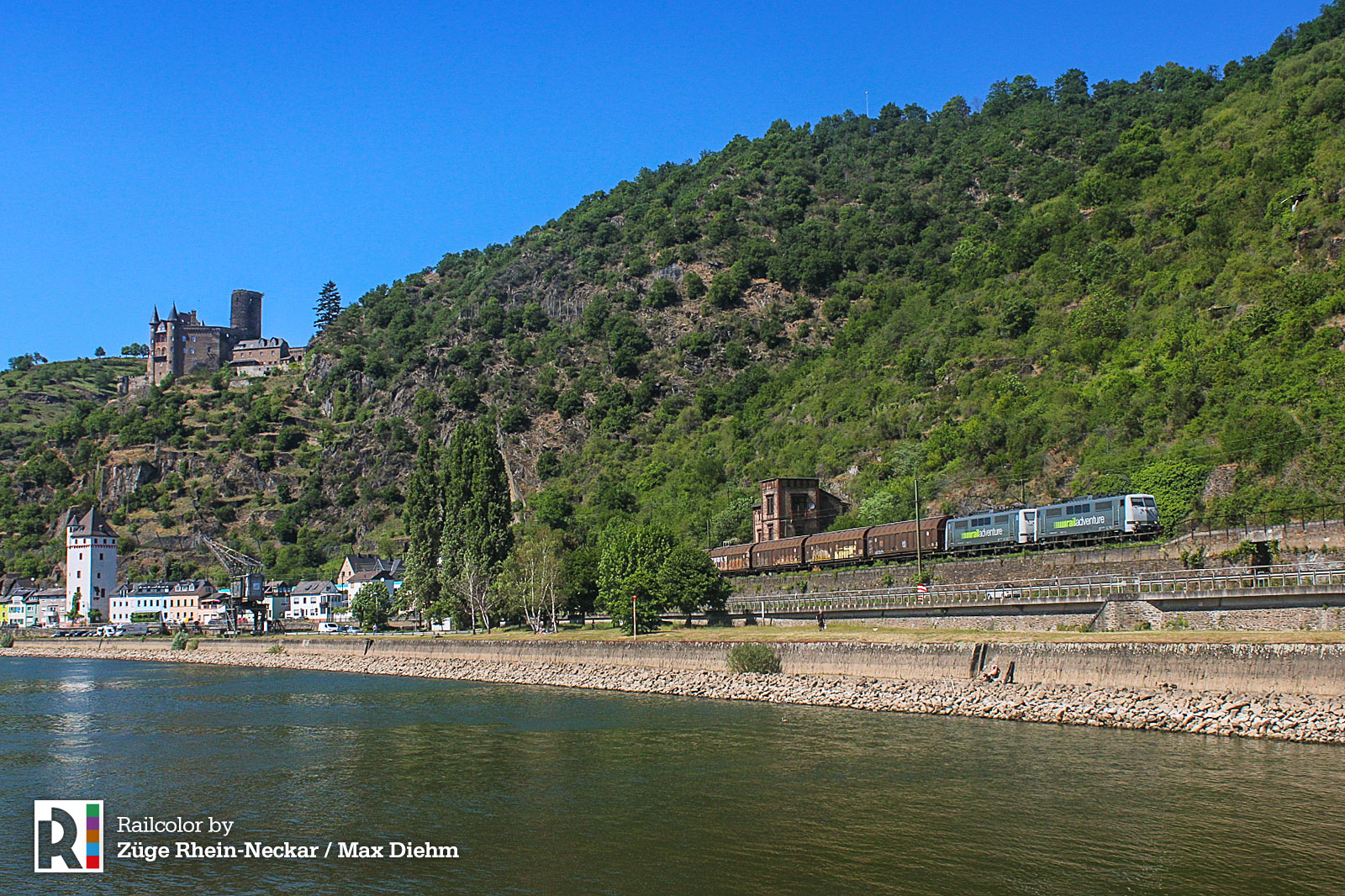 Marcel Lotzen also captured the special service on camera. The view below is from Darmstadt Kranichstein (DE):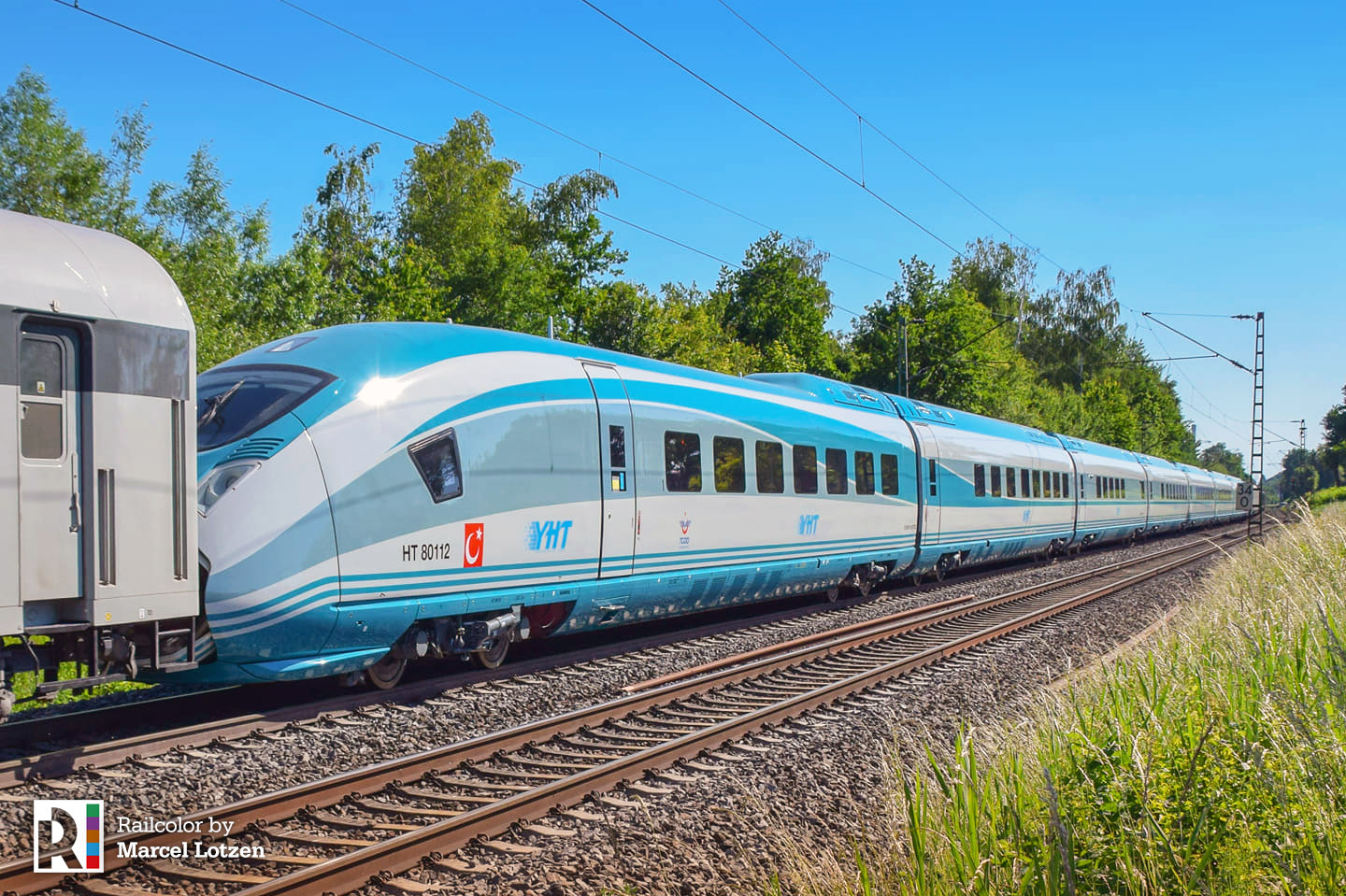 Update 04.06.2020
Wouter Radstake sent us yet another picturesque image from the Sankt Goarshausen series. 111 082 and 215 of RailAdventure on focus: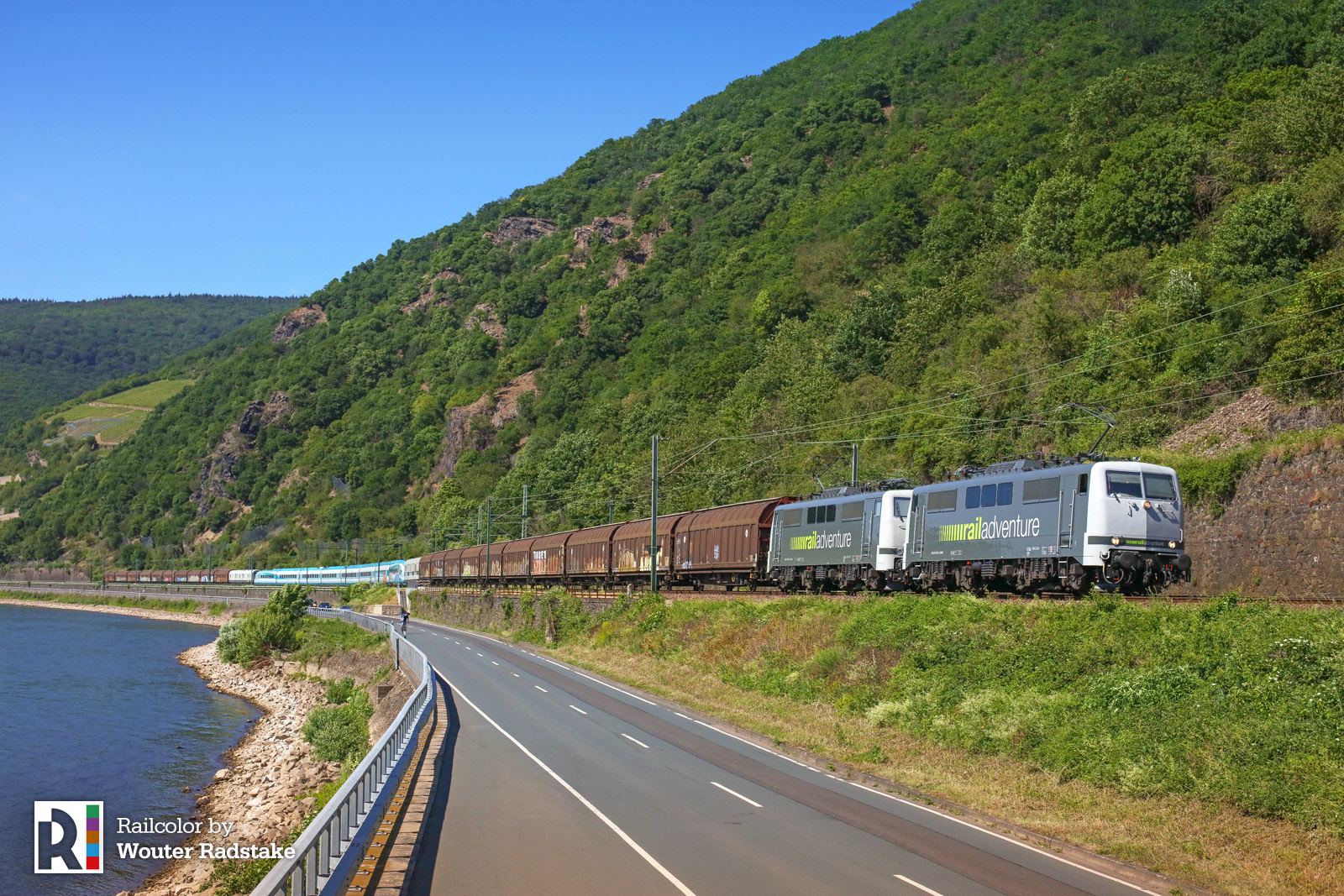 In September 2019, Railcolor News showed you the first unit of the current batch for TCDD, designated as HT80107:
[TR / Expert] HT 80107 is TCDD's first Velaro from the second batch