Automated train operation (ATO) is a hot topic at the moment. Especially this year, there is ATO news almost on a monthly basis. Alstom and Regionalbahnfahrzeuge Grossraum Braunschweig (RFGB) have joined the list of experimental projects:
As announced by Alstom, in 2021, the first global mainline ATO testing is about to begin. As the ATO game require several players to play, Alstom has joined forces with the Lower Saxony regional trains owner, RFGB. Two out of the 24 Alstom Coradia Continental EMUs, operated by Metronom under the 'enno' brand, will be used for the ATO tests.
Enno runs trains from Wolfsburg to Hannover on the RE30 line and to Braunschweig and Hildesheim on the RE50 line.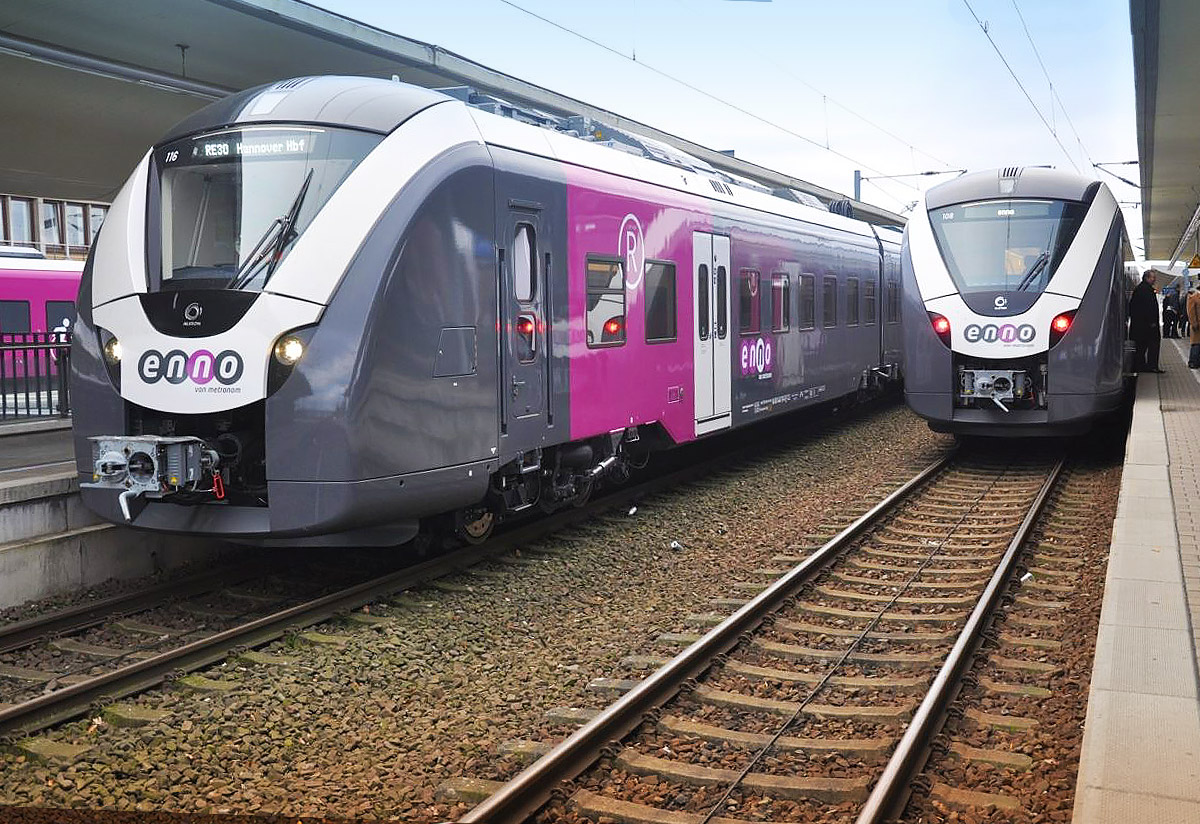 The Technical University of Berlin (TU Berlin), the German Aerospace Centre (DLR), and the Regional Association of the greater Braunschweig area are also a part of this project, aiming for train operation in GoA4 (grade of automation level 4). We have explained all the grades of automation in our article about the ATO tests in the Netherlands earlier this year.
This means that trains without supervisory staff on board (yet supervised remotely) should operate on mainline routes. Which ones is currently subject to evaluation. There is a buffer of two years of testing though before passengers can hop on a train without a train driver in 2023.
Alstom is involved in several ATO projects, including a freight train project in cooperation with SNCF. Other competitors, including Siemens in Switzerland, also test ATO intensively, as the general competitiveness of rail is at stake. ATO can bring massive improvements in reliability, punctuality, efficiency, as well as energy consumption.