'Wir sind ein Team' (We are one team) is the new slogan on MRCE's ES64F4 189 286. It got a whole new, nostalgia-based livery. We bring you fresh pictures from Germany.
Railcolor News thanks Marc Britzwein, Timm Häßel, Sebastian Bollmann, and Johannes Knapp for sharing their pictures with the magazine. This article was initially published on 07.04.2020 and updated on 08.04.2020 and 01.6.2020 (new pictures added). Scroll down to see the updates.

We are all familiar with that classic red-white livery of ÖBB's Class 1014 electrics. Apparently, the Austrian State Railways' subsidiary, Rail Cargo Group decided it would be interesting to apply this classic livery to an ES64F4-locomotive it is currently hiring from MRCE, for its operations within Germany.
In the Railcolor Facebook Group, Marc Britzwein reported sighting the locomotive with the 68746 tank service, running between Vohburg/Bayernoil and Hannover-Linden/Hafen. The image below was taken between Eichstätt Bahnhof (DE) on 06.04.2020: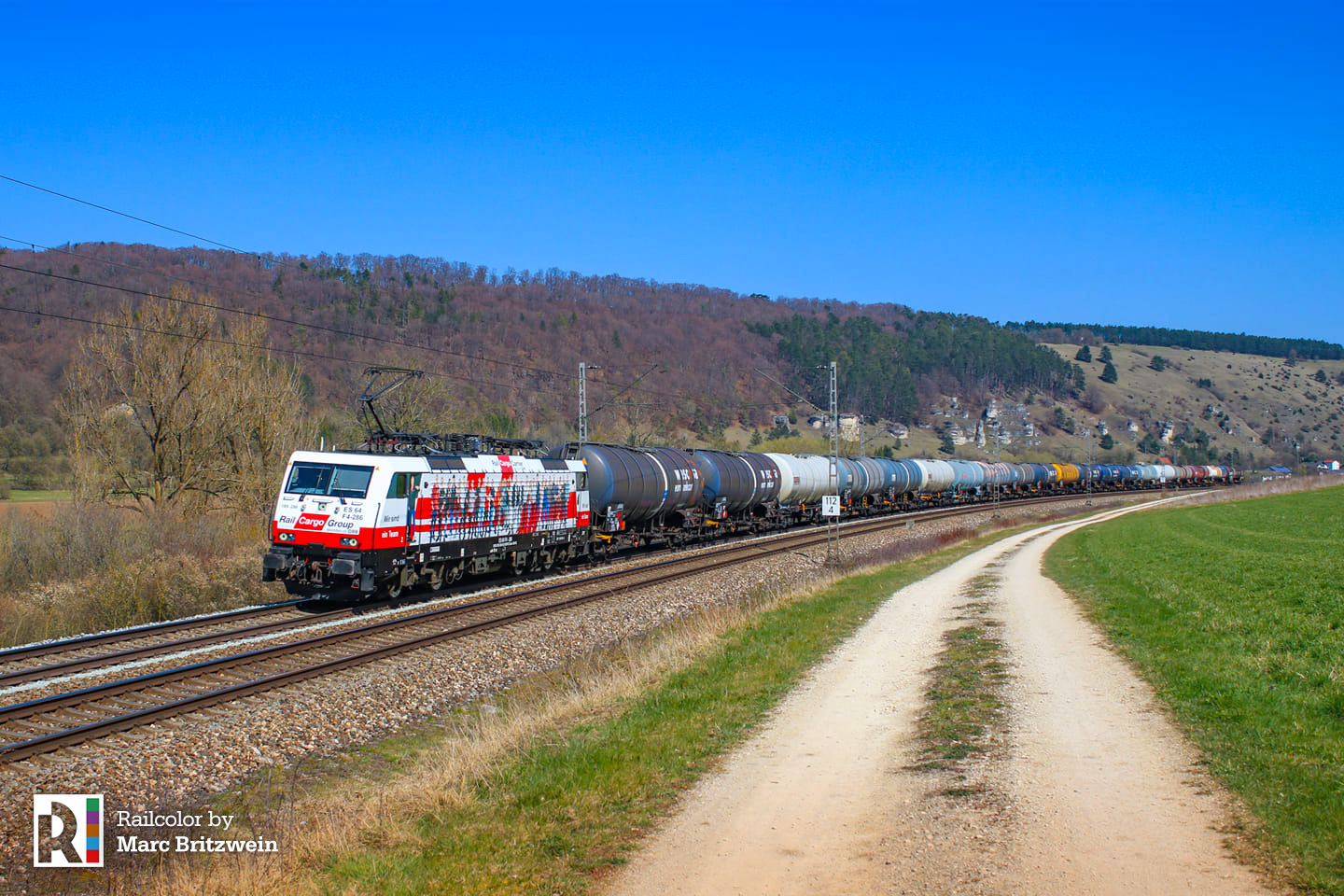 This livery pays a tribute to the paint scheme used on one of ÖBB's notorious Class 1014 locomotives (1014 011, to be exact), thus trying to relate it with the logo of Rail Cargo Austria. In the image below, we see how it has been re-adapted to ES64F4s shape. On its sides, the locomotive portrays people who are working for the operator. Also note the semi-open cab door with a train driver standing in it, a nice touch.
Later in the evening, Timm Häßel also caught a beautiful impression (look at that moon!) of the same train, this time near Mainz-Bischofsheim: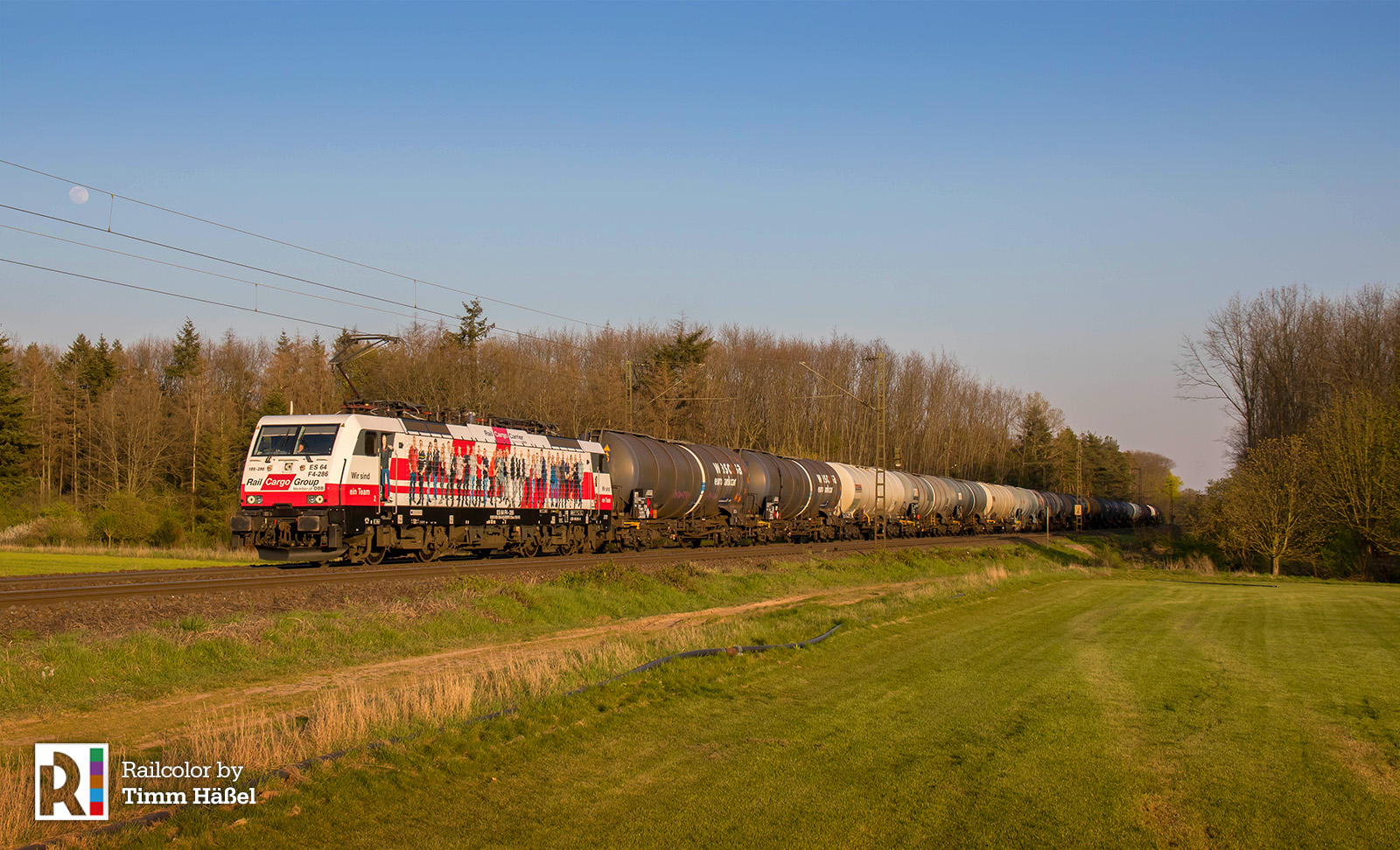 Update 08.04.2020
Sebastian Bollmann sends us a fresh picture from the evening of 07.04.2020, showing the locomotive with another train, this time near Nordstemmen: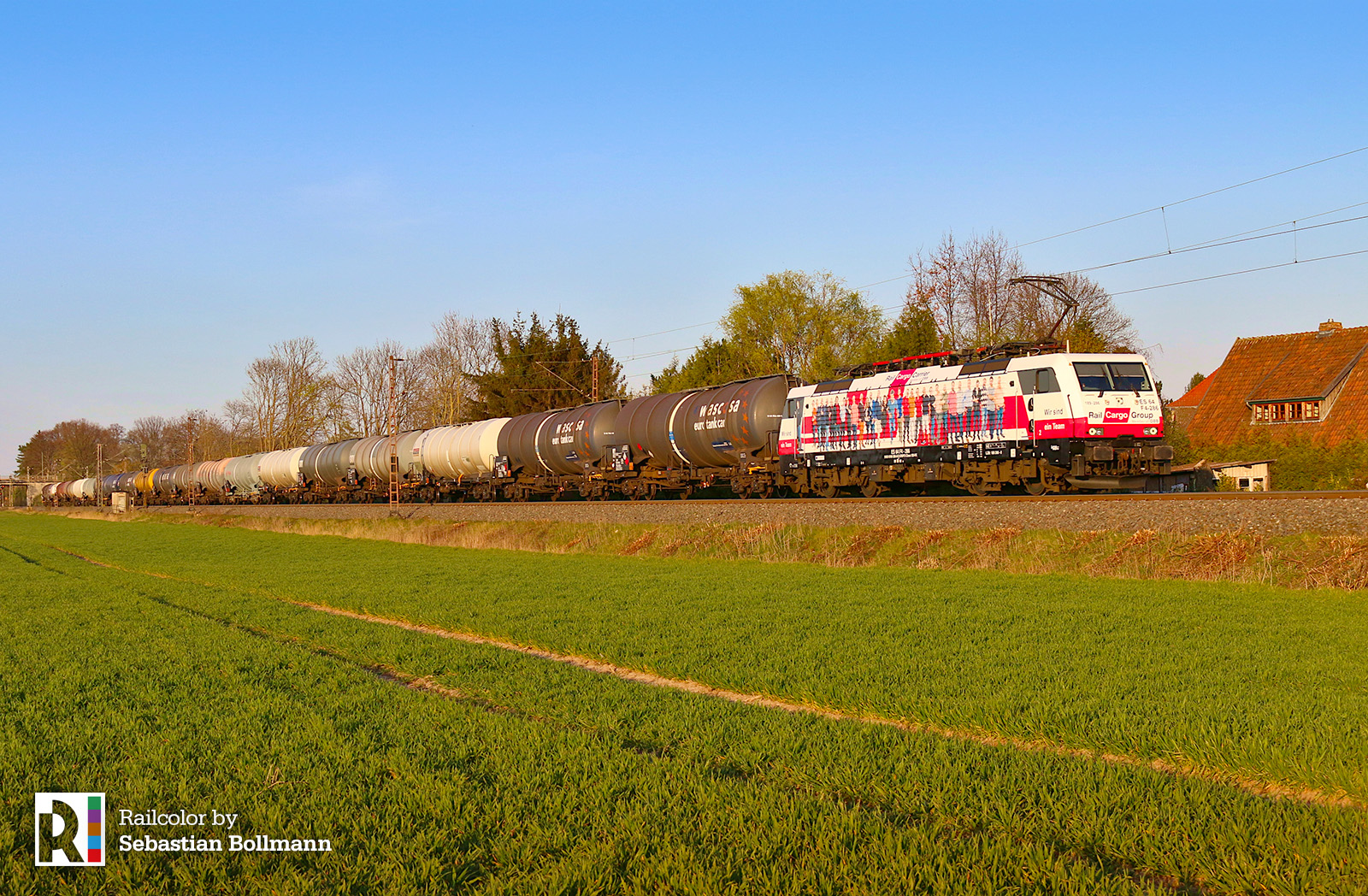 Update 10.04.2020
We just received this beautiful impression by Johannes Knapp (check out his Flickr page), showing the locomotive in Babenhausen with a train bound to Hanover on 06.04.2020: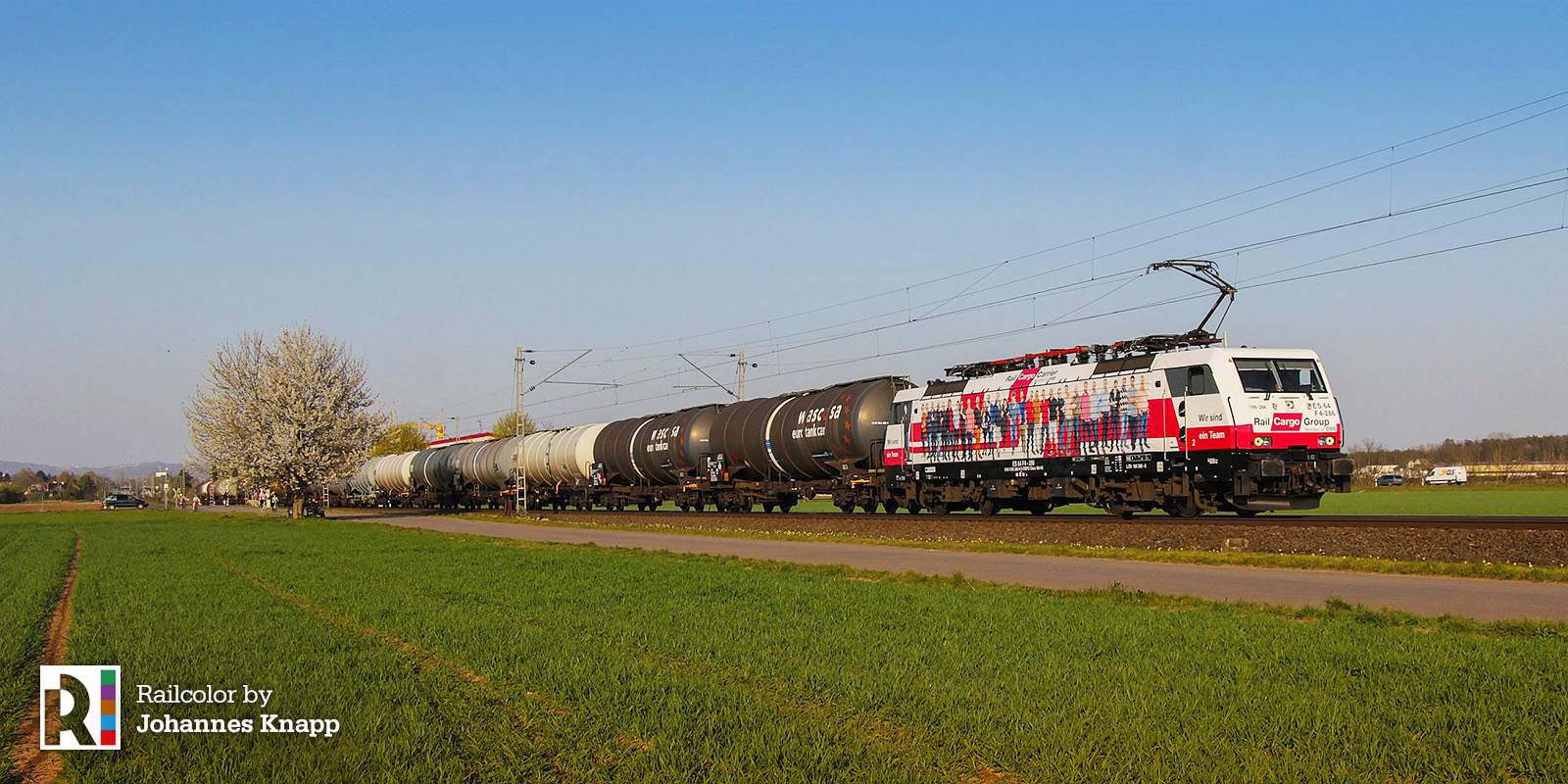 Update 01.06.2020

It has been a while since the locomotive was first seen on the move. Nonetheless, it still looks impeccable on the outside. Max Diehm managed to capture the side portrait below on 19.05.2020 at Mannheim Hbf: