Our experts know: the 1014s are back in Austria. Today a quartet made a tour with 1014.003 + 1014.004 working and 1014.010 + 1014.016 towed. The 003 already has logos of its new owner.
Do you remember the amazing video of these machines from 2016? In november 2016 sixteen 1014 series locomotives were transported to Romania (1014 002-005 and 007-018) – and then nothing happened. At the end of August / early September they all came back – back to their new owner: Zeller Transport Technik.
These locomotives were used in regular services until 2009. There is currently no authorisation to operate these locomotives in Austria.
Note than the numbers on the locomotives had to be changed (from an old 93 .. to a 91 .. NVR number) – and thus the check digit changed too. Up front the numbers were replaced by new ones in a different (DIN 1451) font.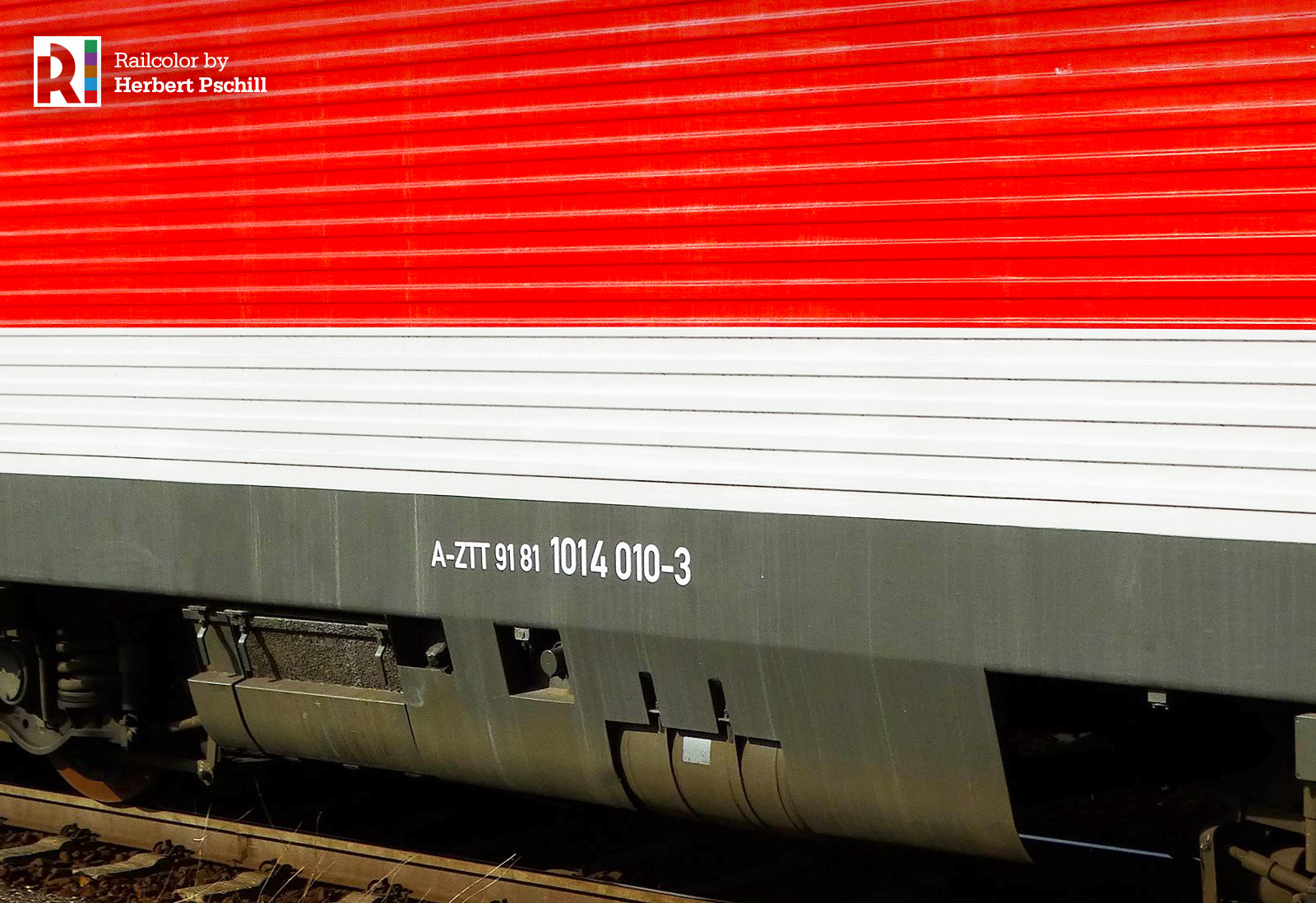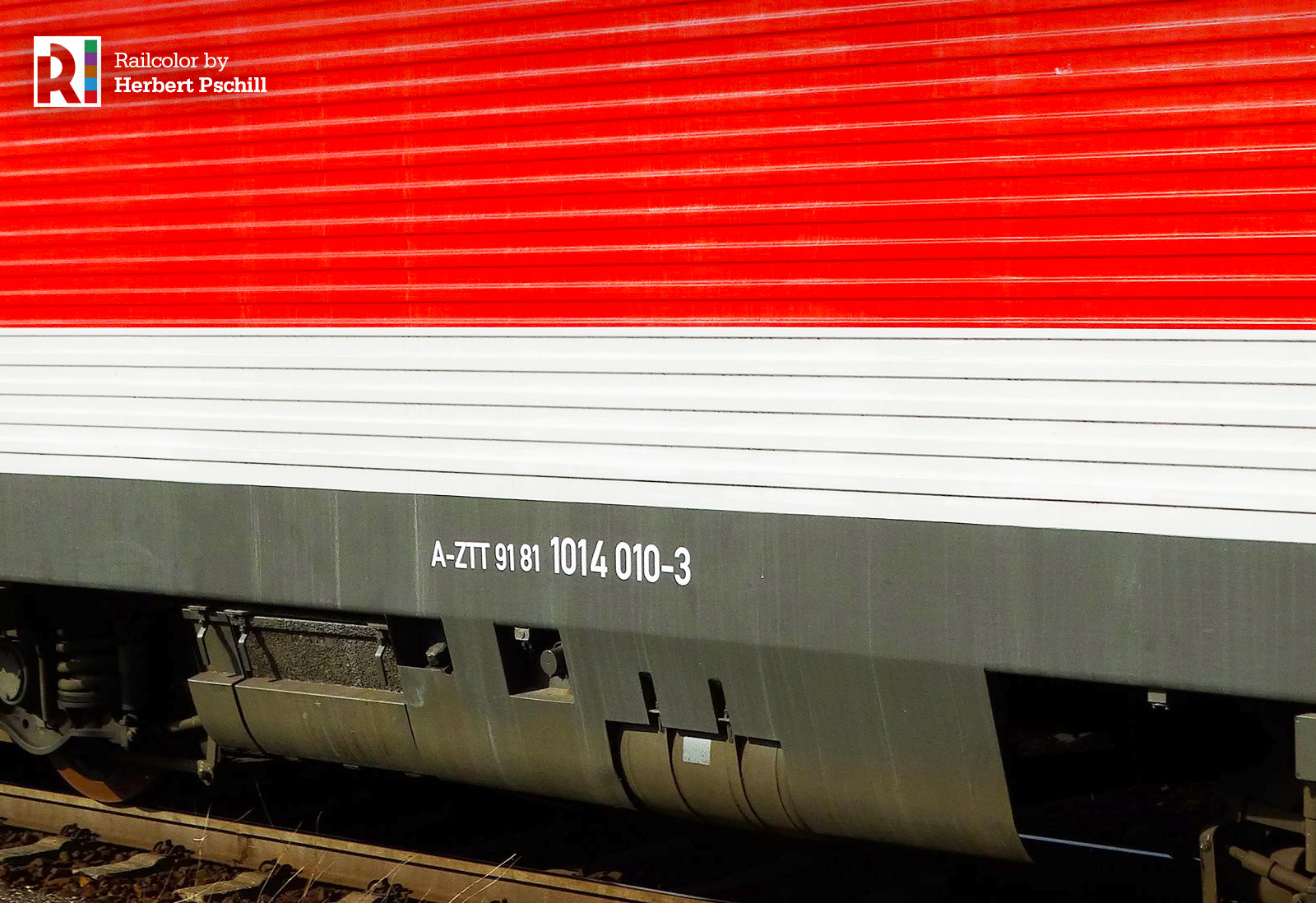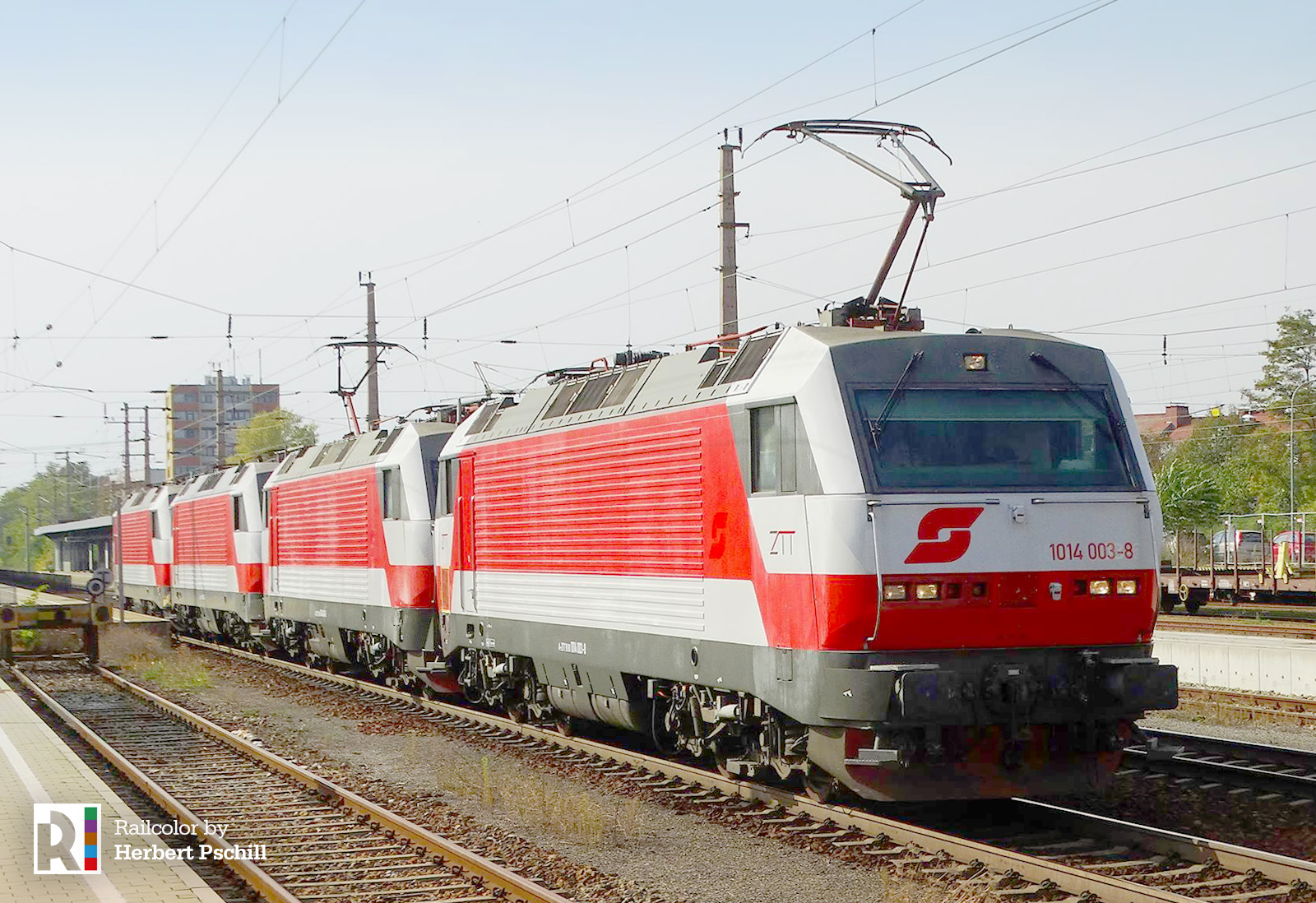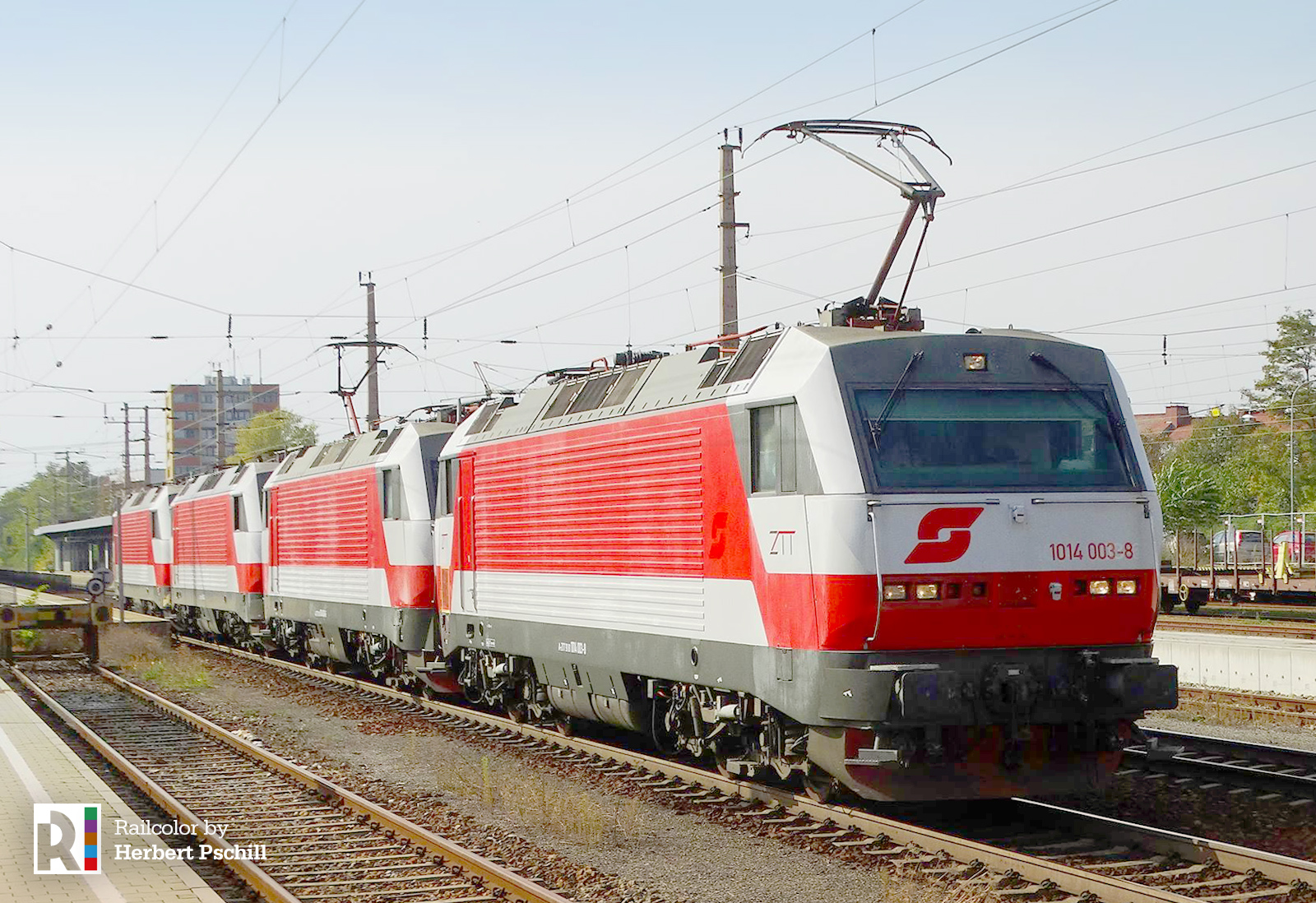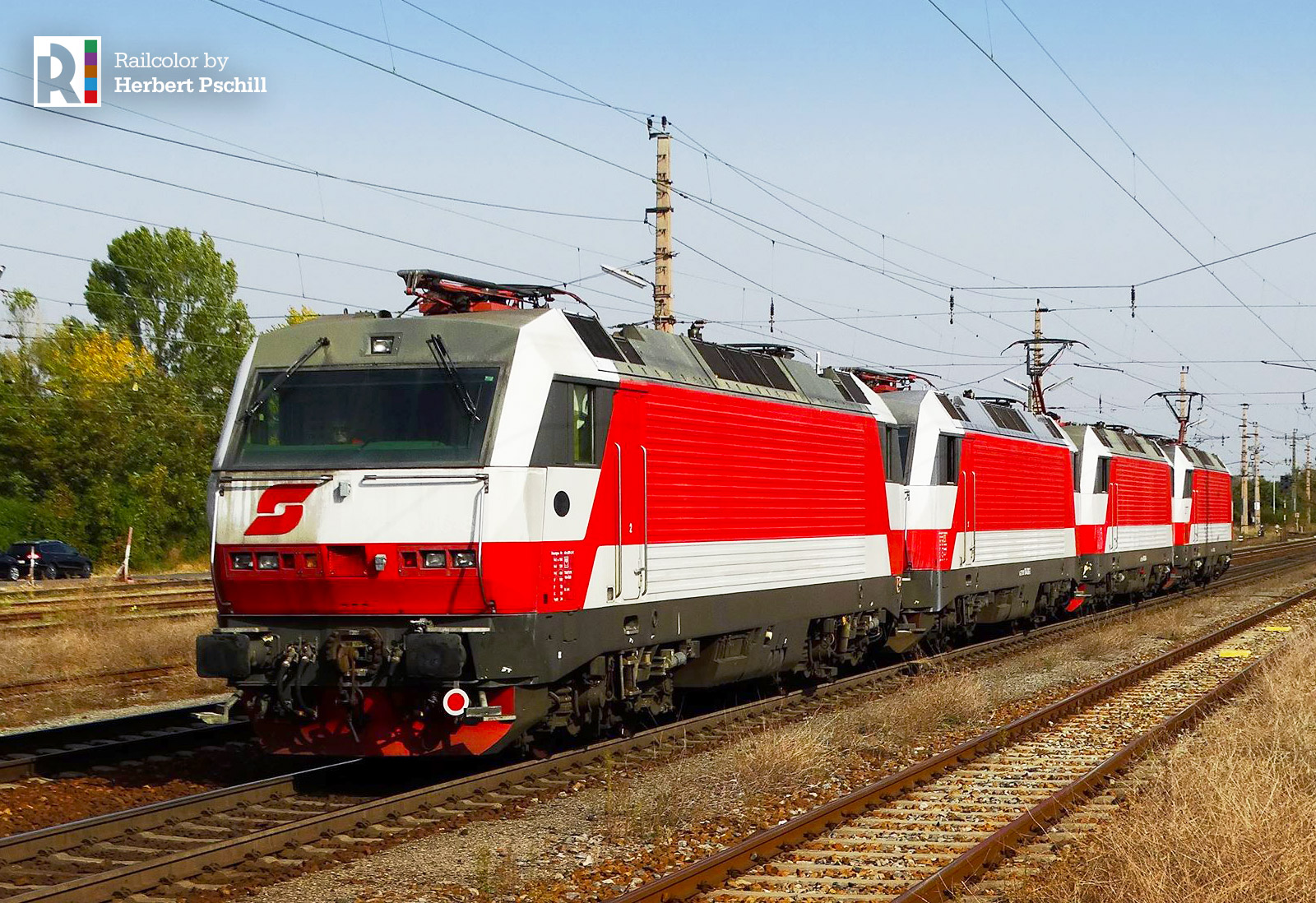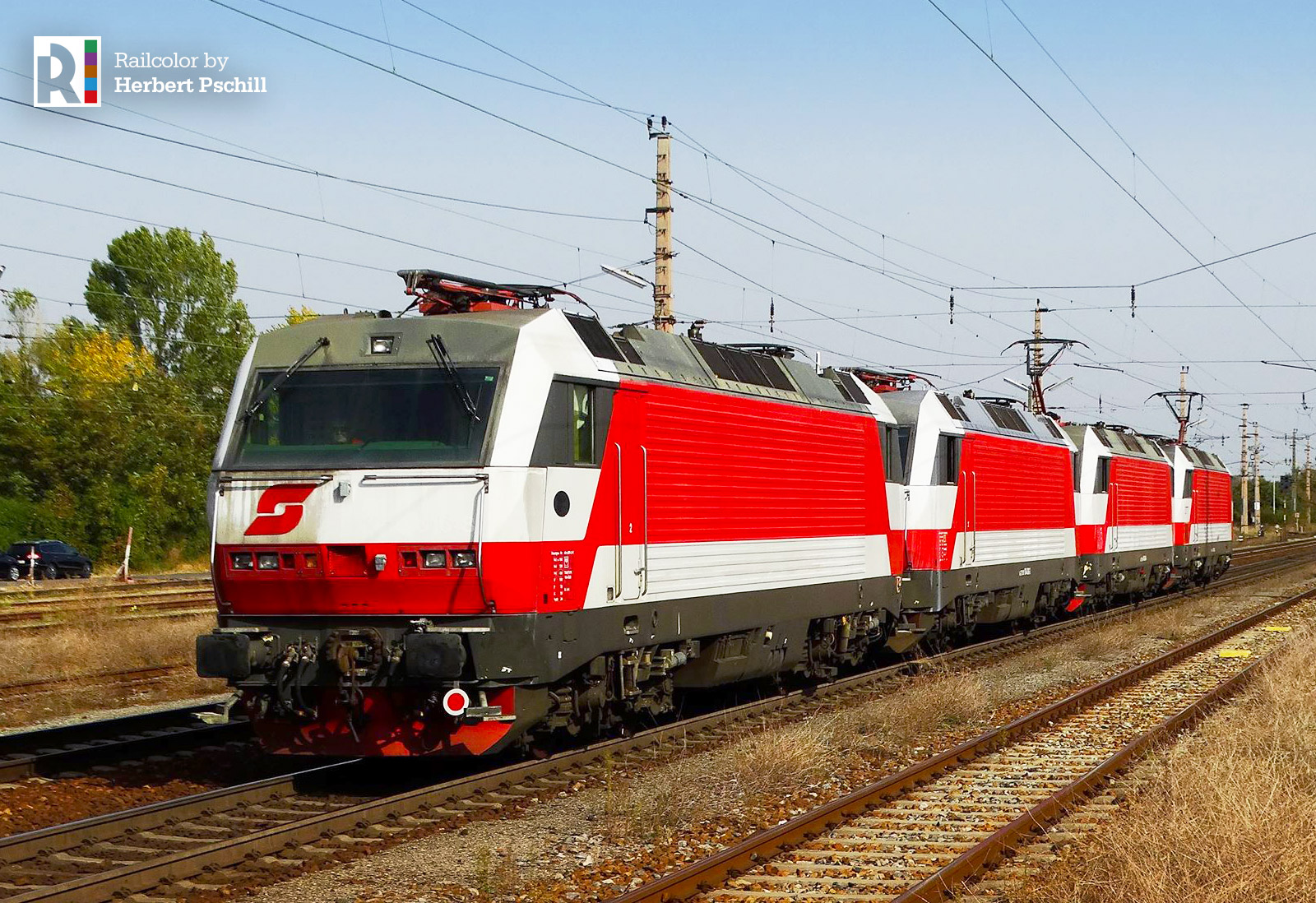 update 22.10.2018: "150 Jahre Kronprinz Rudolf Bahn" in Knittelfeld
Last weekend the Kronprinz Rudolf Bahn celebrated its 150th anniversary. Part of the festivities was a line-up in the round house of Knittelfeld. Part of the line up were these electrics: 1245.525, 1110.015, 1142.643, Vectron 1293.001, Taurus 1116.159, ZTT 1014.010, 1144.104 und die 1067.03. Note that the 1014 010 has a ZTT front logos now.