At the end of April, the three GTS Rail Vectrons arrived in Italy. We bring you an image of one of them, "Muvt" running under its own.
We thank Mattia Deambrogio for sharing his image with Railcolor News.
A slang from the region of Puglia, meaning "Hurry Up" or "Move yourself", "Muvt" is the name that GTS Rail gave to one of three brand new Vectron DCs it got from Siemens Mobility. Designated as 191 044, the black-orange locomotive was recently seen running as a light engine near Borgolavezzaro in Italy: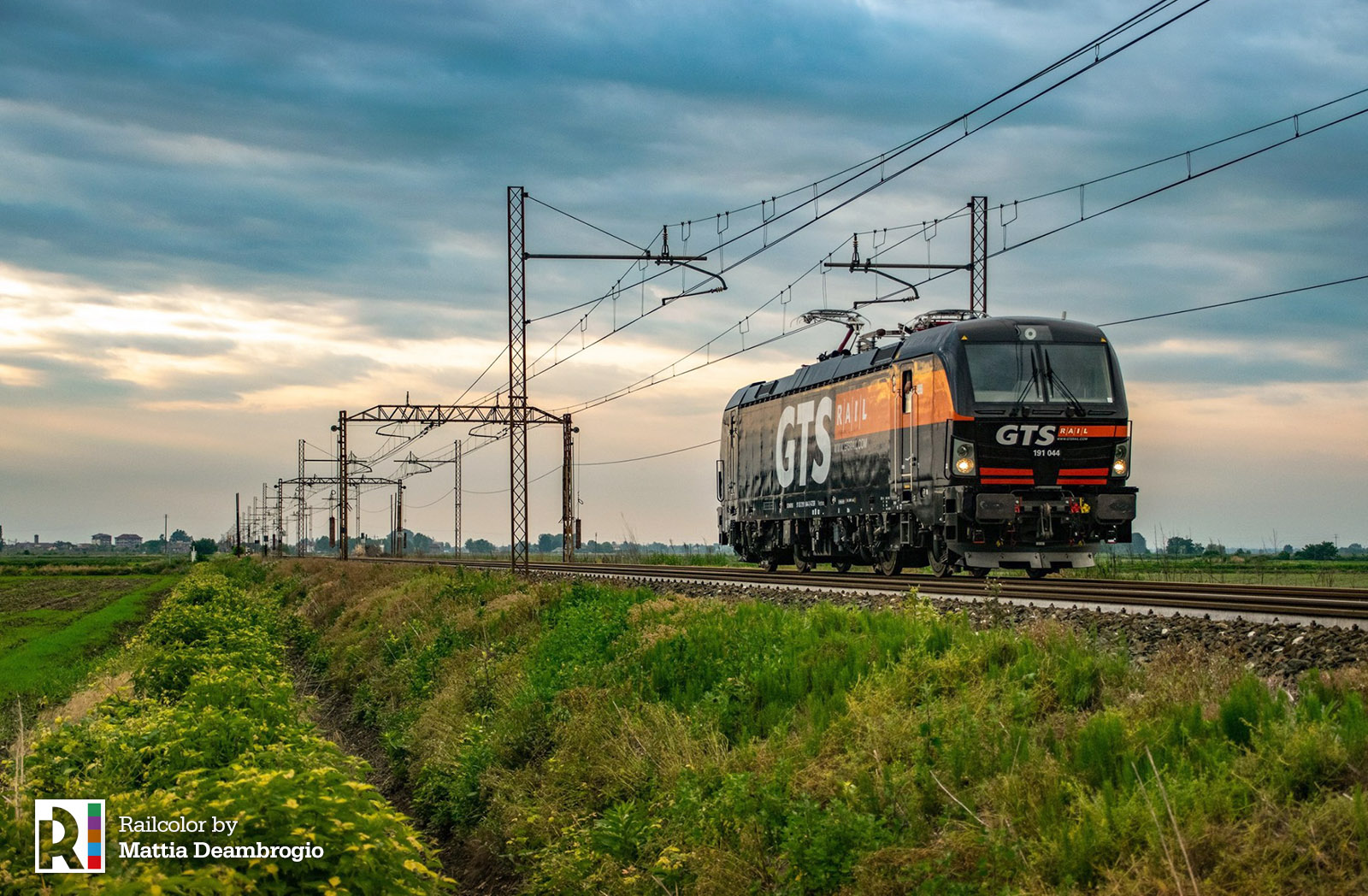 Your pictures on Railcolor News
We hope you've enjoyed this scenic image! Have an image of GTS Rails Vectrons in action yourself? Don't be shy, send them over and we will be happy to feature them in this article.