Back in 2017, passenger train operator Roslagsbanan, responsible for the commuter trains north and east of Stockholm, placed an order for 22 narrow gauge EMUs, type X15p. With the deliveries scheduled for 2020 plus a new operator contract, it's time for an update.
Transdev takes over from Arriva
The owner of Roslagsbanan is Storstockholms Lokaltrafik (SL) and the trains are operated by Arriva, but only until next year. In April 2021, Transdev will take over. Stockholm's traffic commission recently announced that the French operator placed the best bid for the new operation contract, which covers a period until 2033. So, not Arriva, but Transdev will the first operator of the new X15p trains.
X15p: Design update
Back in 2017, Stadler released its first design impressions of the future X15p (upper left). Although its passenger compartments were different, this initial design showed similarities with the Capricorn EMu for Rhätische Bahn, another narrow-gauge, tailor-made product of Stadler (upper right).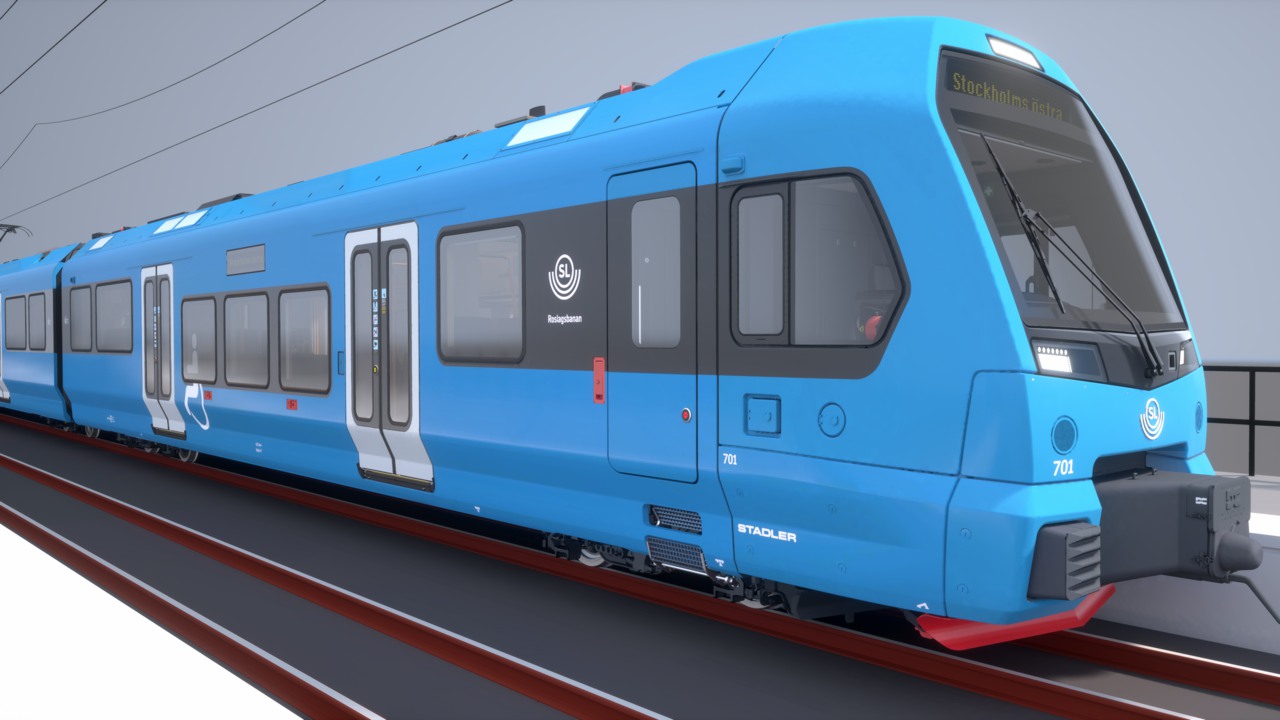 Since then, the exterior changed significantly. The body profile is more pronounced, largely covering the bogies, and now with a higher waistline. Most remarkable is that the white horizontal line is no longer there. Instead, the train has just one shade of blue all over, with the passenger windows masked in dark grey/black. A nice detail is the extruded SL logo on the front.
Inside the X15p
Also a design impression of the interior has been released over time. With yellow being combined with blue-ish grey. The seats for people with reduced mobility have a special olive green upholstery, to make them stand out from the normal grey-colored ones. The trains will feature power outlets, air conditioning, retractable steps at the doors to bridge the gap to the platform – this is especially important for platforms 'in a curve' that are common on the Roslagsbanan network.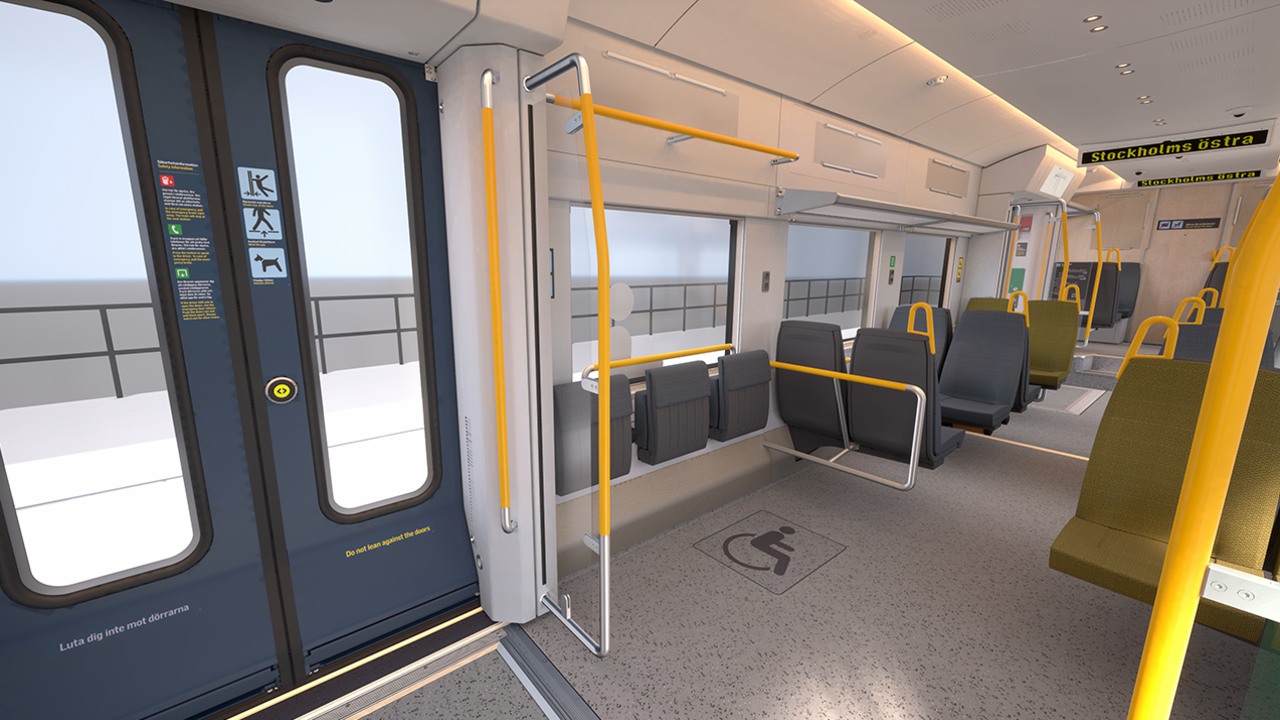 With first deliveries scheduled for autumn/winter this year, trains are expected to enter regular service in 2022 and all the trains should be delivered by 2024.