Summer is knocking on the door, and although it clearly seems that this year it will be a different one, some things never change – sun and water always fit well together. Now, also in the form of an ÖBB Taurus werbelok livery.
Railcolor News thanks Mathias Machatschek for sharing his nice pictures with the magazine.
Water and summer, blue and orange – this is the basis of ÖBB's latest advertising locomotive. The machine will be promoting Steinbach, which is an Austrian production and wholesale company, specializing in the swimming pool sector.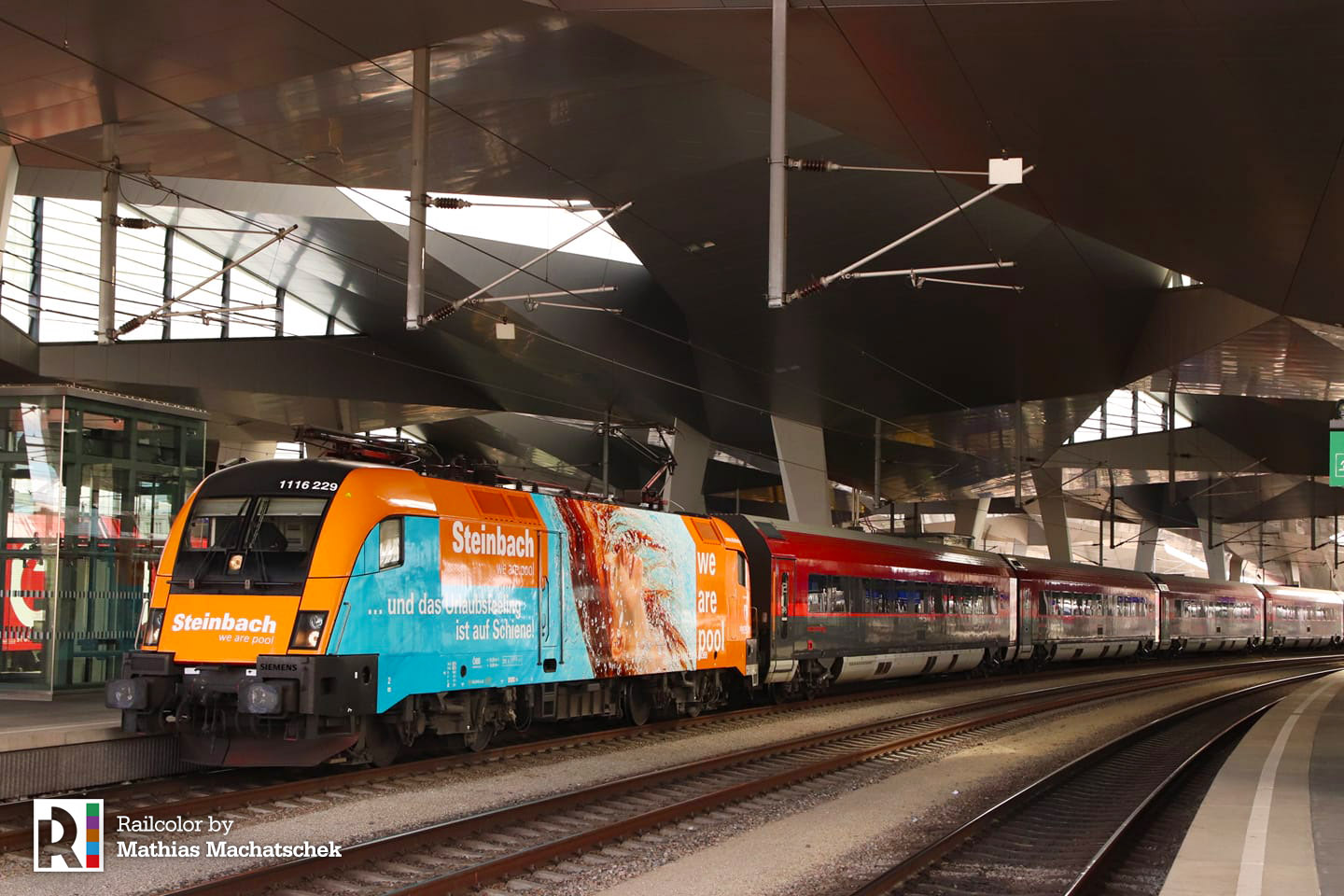 Their English slogan – "We are pool" – describes the locomotive the best. A splashy photograph completes the design and successfully sends us to that care-free 'pool party' summer mode – because, despite the difficult times we are all living in, we have to enjoy moments like these. Oh, wait there is  a German slogan as well: "… und das Urlaubsfeeling ist auf Schiene!", meaning "… and the holiday feeling is on track!"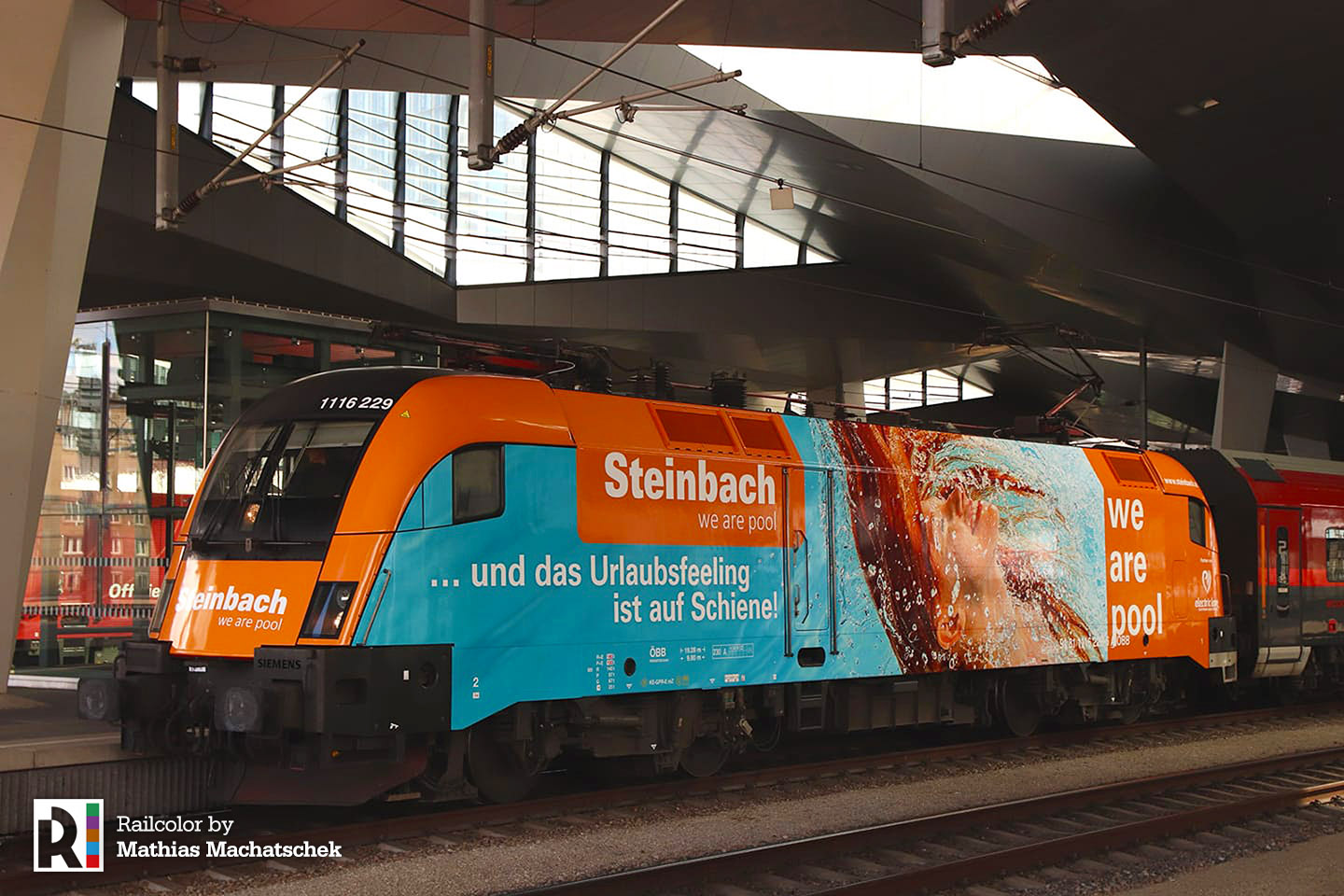 About 1116 229
Initially delivered to ÖBB in plain red back in 2008, this locomotive has been sporting RailJet's special livery (and driving these trains) for a decade now. This means that the "Steinbach" livery is the third design for the locomotive. The locomotive's NVR number is, as follows: 93 81 1116 229-4 A-ÖBB.
Submit your best pictures or news tips to Railcolor News
Want to share your pictures of this (or perhaps another) locomotive with us and see them published on Railcolornews? Make sure to check out our submission form for further details!