Recently Railcolor informed you about the first delivery of FLIRT DMUs to Slovenske Železnice; The first vehicle, unit 610/615-001/002, was photographed on 11.03.2020 at Hodoš station. During the last couple of months, more units have been completed, which, before transport to Slovenia, are being tested at Poland's special test center at Żmigród, close Wrocław (Lower Silesia region).
On 27.04.2020, DMU 610/615-007/008 was caught by the camera by our redactor at the small station of Płyćwia in the łódzkie voivodeship: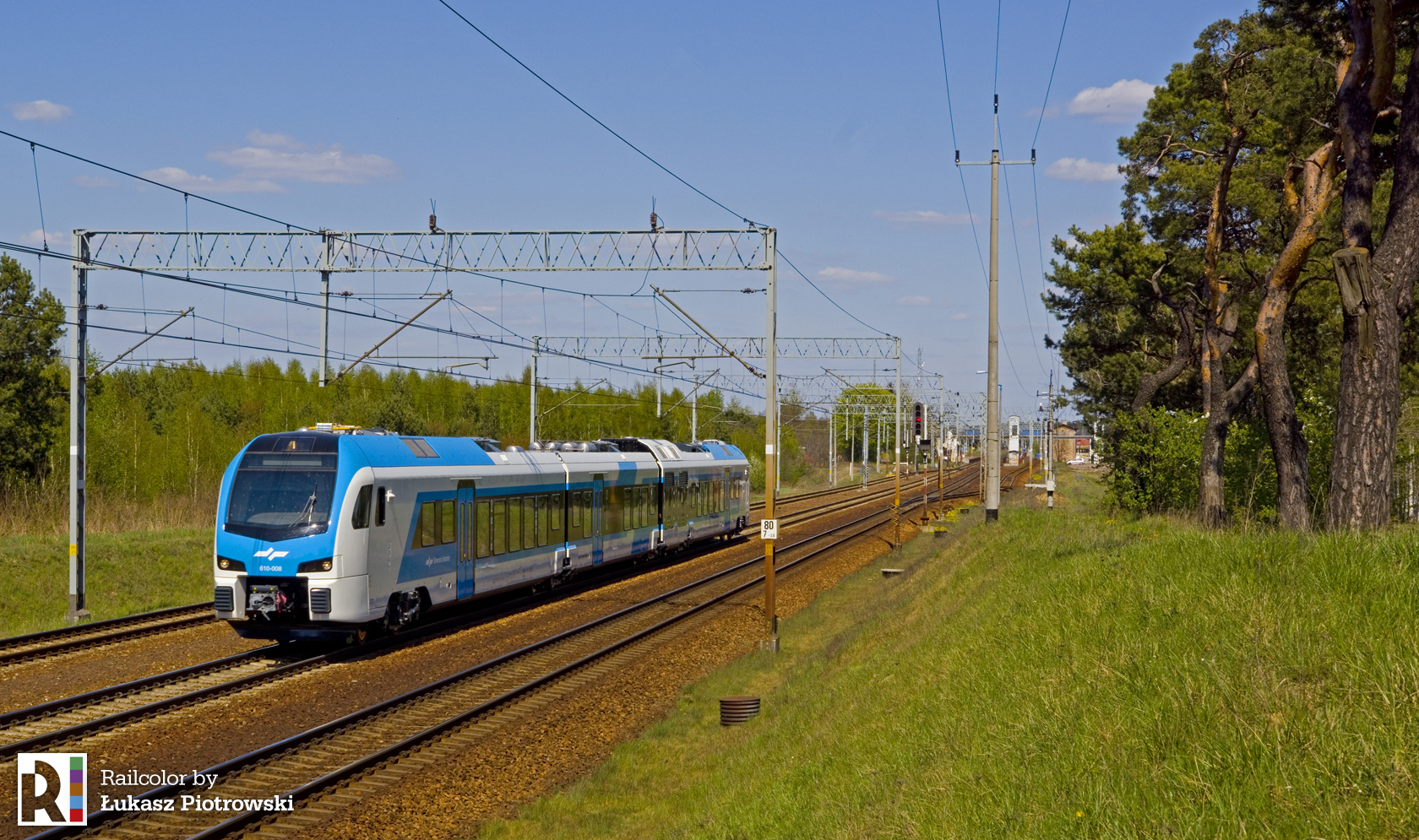 And, we would like to share another picture with you from Żmigród, showing unit no. 610/615-001/002 awaiting tests.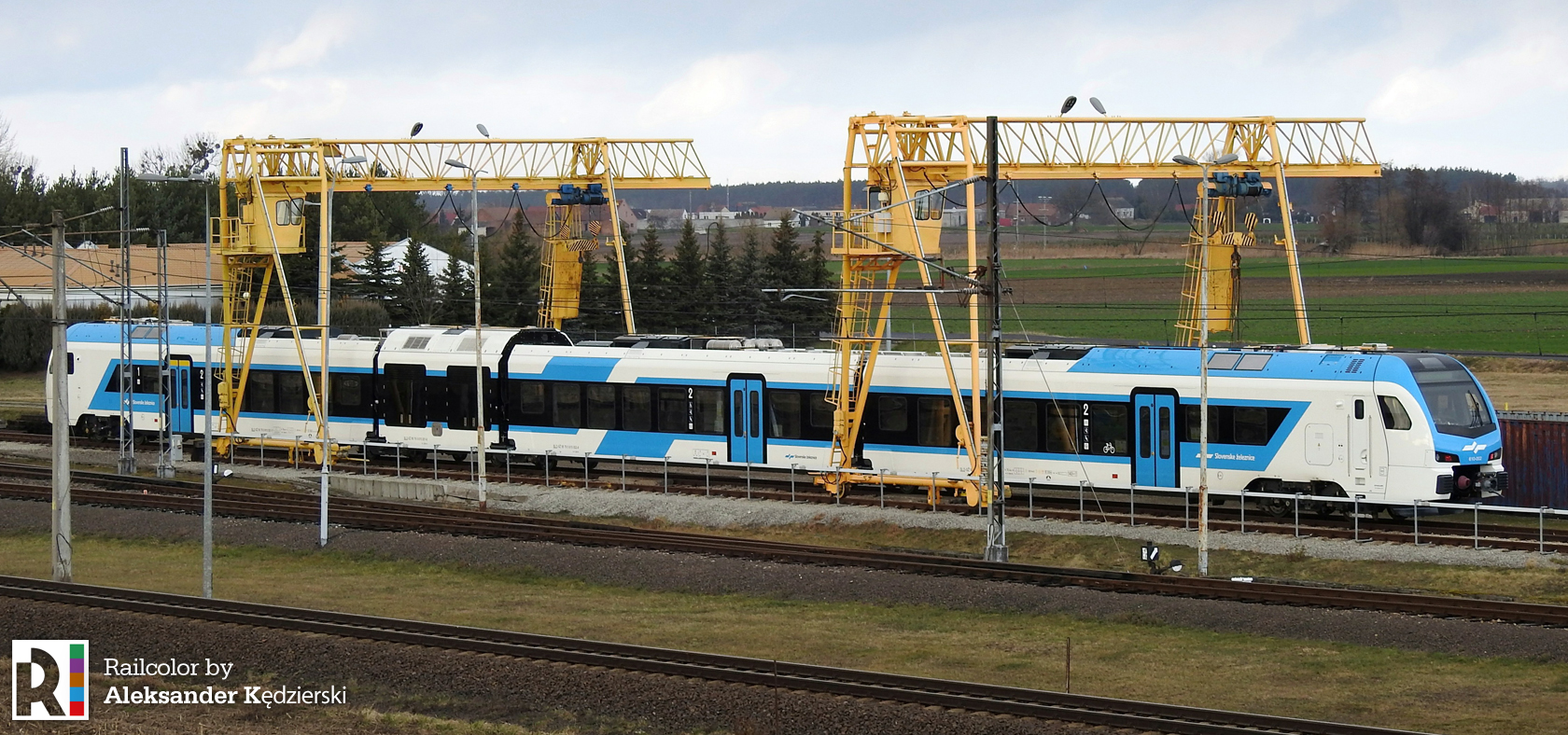 The trains shown above are all representing the diesel-version for Slovenia. There will be EMUs (FLIRT 200 design) and double-deck EMUs (KISS) too. In total, SŽ will receive 52 units in the next years.