On Wednesday, 11.3.2020, the first SŽ FLIRT – 610/615-001/002 – arrived in Slovenia. We bring you pictures from Hodoš station, where it arrived with the help of a PKPCI 753 locomotive.
We thank Matej Zorko for sharing his pictures with us.
Ok, so the wait is over. SŽ's first FLIRT DMU has finally arrived. What happens next? First, the unit needs to get a temporary operating license, and a permanent license is expected to be issued afterward.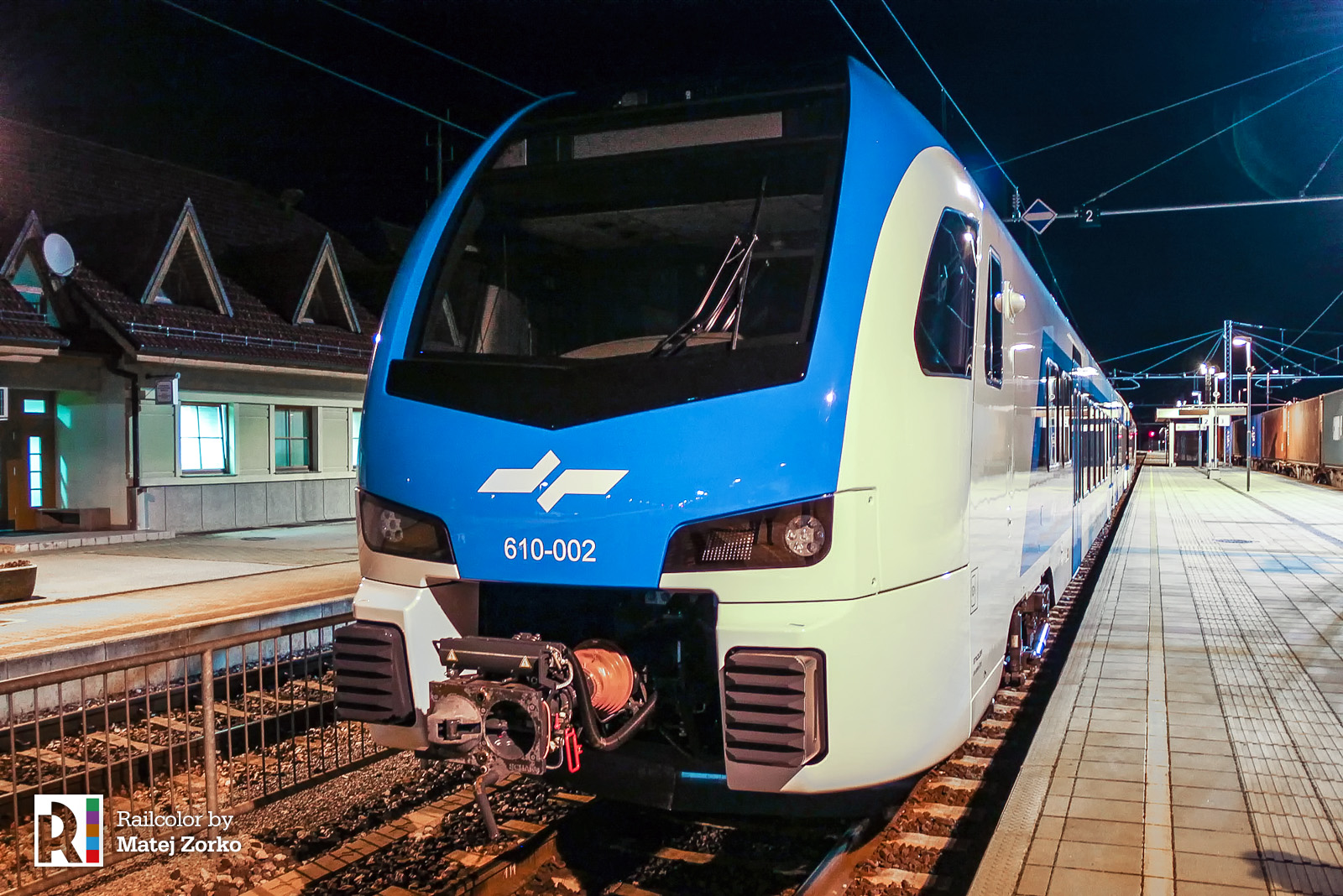 Curiously, it is expected, that it will enter regular service on 17th April, which is exactly two years after the signing of the contract between Stadler and SŽ.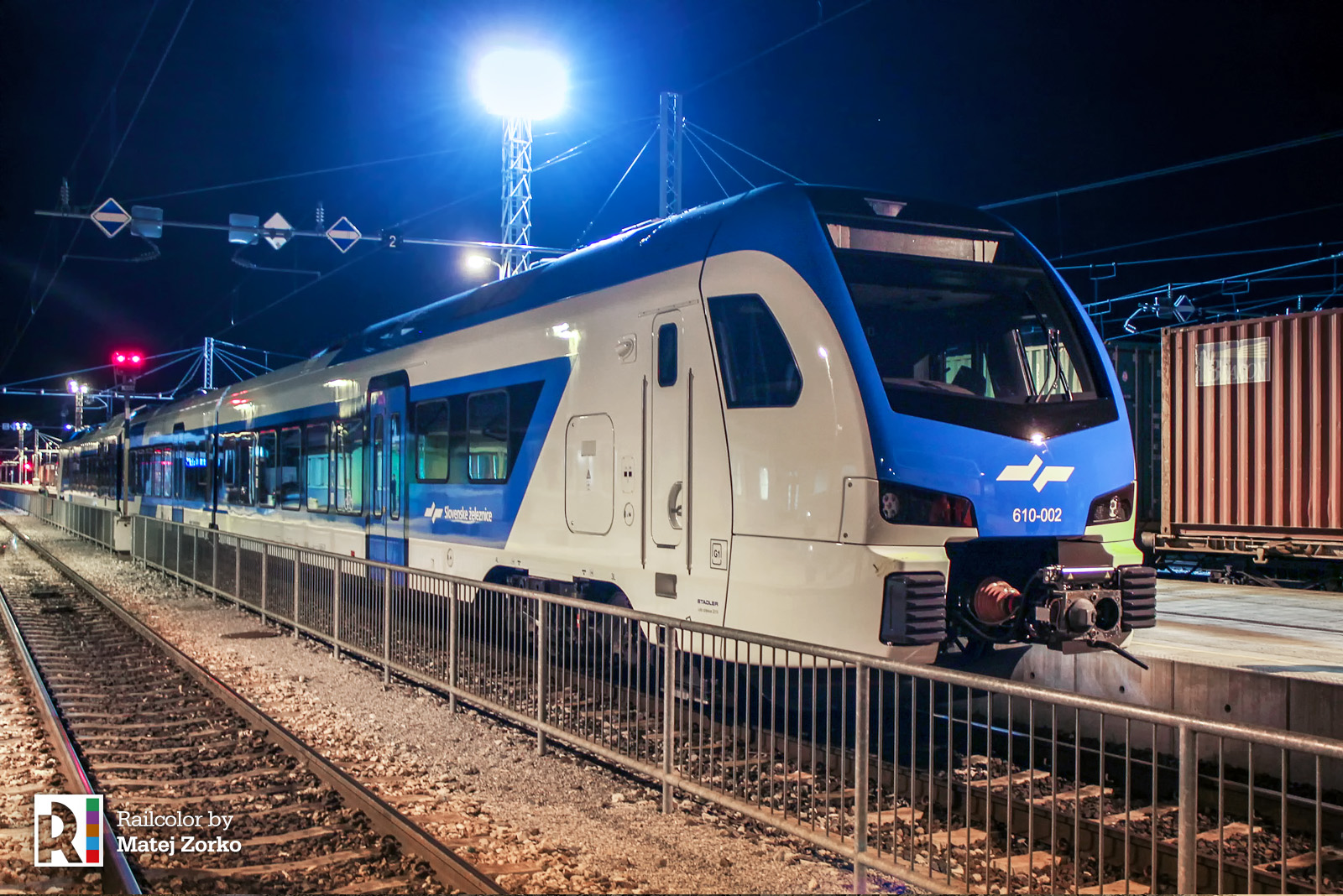 The newly formed Class 610 is to replace the older old 713/715 series on the Ljubljana-Kamnik and Ljubljana-Novo Mesto lines. By the end of the year, a total of 9 more Stadler trainsets are expected to arrive in Slovenia: 4 DMUs and 5 EMUs. The last of a total of 52 trains, is scheduled to arrive in the year 2022.