Only a couple of days ago, we wrote about the delays of new Bombardier Talent units delivery. There is progress though: German operator Vlexx has recently put two of its Talent EMUs into the operation.
On the Saar RB Electric Network (ENS), new blue trains can be seen these days. On the 'RB 74', operated by Vlexx GmbH, the first two (out of 21 units on order) Bombardier Talent 3 trains have entered service.
These trains, often nicknamed "hamsters", were put into operation despite the ongoing corona crisis, on the route Illingen – Neunkirchen – Homburg. Vlexx specifically mentions two units: 8442 141/641 and 145/645.
https://www.facebook.com/vlexx.GmbH/photos/a.305165422979021/1454818071347078/?type=3&theater
Frauke Blech from the communication department of Vlexx confirmed to Railcolornews, that the remaining 19 trains were expected to arrive May. However, it is to be seen what the effect of the current pandemic will be on this planning.
The Talent 3 EMUs were supposed to be available in December 2019, but Bombardier was not able to deliver. Until then, Vlexx is forced to lease used class 425/426 units, that are in use on the RB73 (Saarbrücken – Neubrücke) and RB76 (Saarbrücken – Homburg) lines.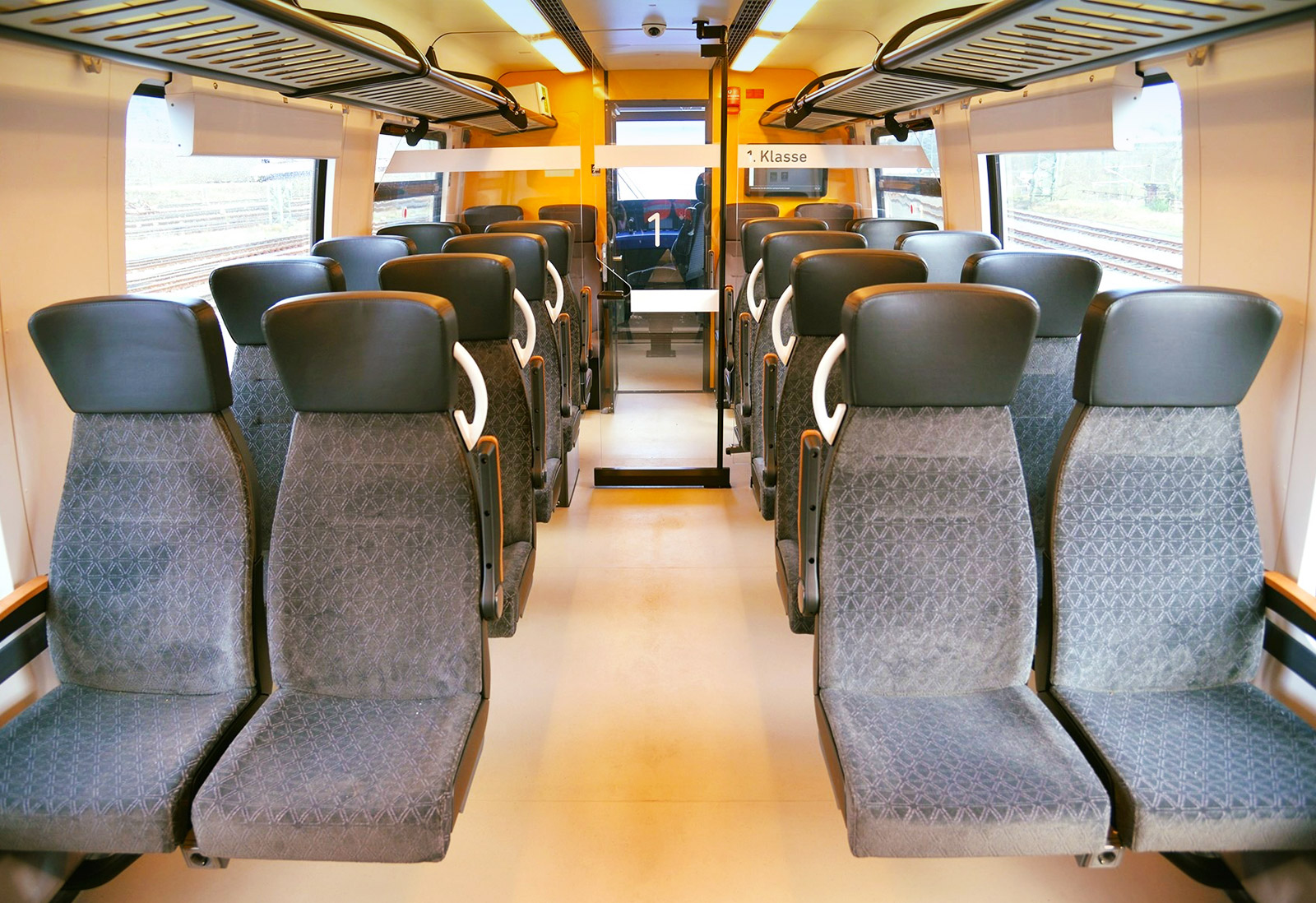 Vlexx diesel trains
The operator also has a fleet of four Siemens Desiro Classic units, used on the RB 72 "Illtal" route connecting Saarbrücken and Lebach within the ENS network. The RE3 "Nahe Express", connecting Saarbrücken with Frankfurt Airport and the main station, is served with a fleet of 18 three-car and 45 two-car Alstom Coradia LINT units.